Add speaker
Remove speaker
Speaker added
Richard Russo
Pulitzer Prize-winning author of Empire Falls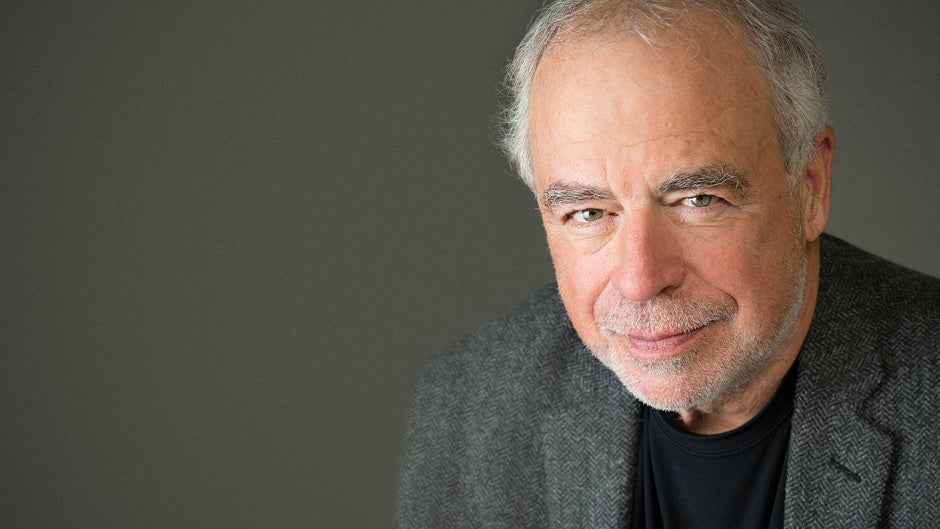 "
There are no small lives, there are no small stories, there are no small people.
"
Play Video
Photo credit: Elena Seibert
Pulitzer Prize-winner for Empire Falls, Richard Russo is a master of rich characters and pitch-perfect descriptions of small-town America. His humorous lectures cover his approach to shaping narratives and how "home" has defined his work. His latest novel is Chances Are... (July 2019).
About

Richard Russo

Richard Russo knows small-town America. This masterful novelist has an uncanny sense of the way life works in the gritty industrial towns of the American Northeast. From the gossip and the resentments to the people and the cafes, Pulitzer Prize–winning writer Richard Russo chronicles blue-collar America in ways constantly surprising and utterly revealing.

Russo is the author of eight novels, including Everybody's Fool and That Old Cape Magic; two collections of short stories; and a memoir, Elsewhere. His 2001 novel, Empire Falls, won the 2002 Pulitzer Prize for Fiction. It was also adapted into an HBO miniseries, starring Paul Newman, Ed Harris, Phillip Seymour Hoffman, and Helen Hunt. Russo's latest work is Chances Are…, a humorous and riveting story about the complex power of friendship.

Russo earned a bachelor's degree, a master's in fine arts, and a Ph.D. from the University of Arizona. In 2016 he was given the Indie Champion Award by the American Booksellers Association and in 2017 he received France's Grand Prix de Littérature Américaine. He has two daughters and lives with his wife in Portland, Maine.

Speaking

Topics

An Evening with Richard Russo

Pulitzer Prize-winner Russo discusses his novels, short stories, and the character development, writing, and editing process behind his work.

Destiny

In this talk, Russo examines the concept of destiny—the end of a journey that, for all of us, must begin with home.

Home

In this lecture, Russo discusses his hometown of Gloversville, New York, as the source of fictional towns in his works (Mohawk, North Bath, Empire Falls, and Thomaston). In doing so, he sheds light on every writer's least favorite question: where does he get his ideas from?

Humor

In this lecture, Russo traces the source of humor in general, and of his own humor in particular, to an unlikely source: pain.

Video

Praise

for Richard Russo

"The event was a huge success! Rick's presentation was absolutely excellent. The audience was highly attentive the entire time Rick spoke; there was not a stir.  Rick was generous in taking quite a number of questions afterwards. I heard comments such as, this was the best event in the series ever–it was in its 26th year, so this means a lot."

Our audience of nearly 800 was thrilled to hear from one of their favorite writers and were charmed by his wit, humor and humility. It was a completely enjoyable experience to bring Richard Russo to our community and he was generous with his attention to fans, sponsors, and the media.

—

Cuyahoga County Public Library

Praise for Somebody's Fool

A wise and witty drama of small-town life . . . delivering the generous humor, keen ear for dialogue, and deep appreciation for humanity's foibles that have endeared the author to his readers for decades. Though Sully is gone, his world is alive and well.

Russo's version of the good old-fashioned comic novel is the gold standard, full of heart and dexterous storytelling.

—

Kirkus Reviews (starred review)

Russo's beguiling art is the mastery of cloaking complex human emotions and conflicts in surprisingly simple guises, and he brings depths of pathos and wisdom to this Everyman microcosm by challenging its citizens in unlikely ways, only to have them emerge whole and even heroic. There have never been fools in Russo's world, just lovely, relatable people navigating foolish situations.

—

Booklist (starred review)

Russo's latest book has an engaging plot that sensitively and insightfully explores themes of grief and reconciliation . . . the relationships between the characters give this story an emotional depth that has an undeniable appeal.

Praise for Chances Are…

[Russo's] first novel in ten years hits the ball out of the park . . . Along with his wry eye for irony and regret, [Russo] offers up a compelling mystery . . . When the denouement comes, it's a stunner. Nevertheless, all bombshells feel earned. If you're on a hammock in the Vineyard or under a tent in Acadia, or slumped over the fire escape of your hot city apartment, chances are your chances are awfully good that you'll lap up this gripping, wise, and wonderful summer treat.

—

Mameve Medwed, 

The Boston Globe

A cascade of charm . . . Each [character is] so appealing that you hate to let him go, though you'll quickly feel just as fond of the next one . . . One of the great pleasures of Chances Are… stems from how gracefully Russo moves the story along two time frames, creating that uncanny sense of memories that feel simultaneously near and remote . . . Russo is an undeniably endearing writer, and chances are this story will draw you back to the most consequential moments in your own life.

—

Ron Charles, 

The Washington Post

Chances Are… is, at heart, less a mystery than an evocation of what happens when [its characters] discover that 'the membrane separating sympathy from pity could be paper thin' . . . . The cloud of remorse that hangs over [the novel] can be affecting precisely because these old friends have so much difficulty articulating their emotions. Will they be able to open up to whatever the future holds?

—

Alida Becker, 

The New York Times Book Review 

Irresistible . . . with the complexities of human relationships, from first love to parenthood to aging [and] rich with humor.

—

Colette Bancroft, 

Tampa Bay Times

For his first stand-alone novel in 10 years, Russo has written a bewitching tale of male friendship with thriller elements . . . This is vintage Russo with a cunning twist.

—

Carol Haggas, 

Booklist 

(starred)

A surprising work that is as much a mystery as a meditation on secrets and friendship . . . a moving portrait of aging men who discover the world's worst-kept secret:  You may not know the people you thought you were closest to.

—

Michael Magras, 

BookPage

No one understands men better than Russo, and no one is more eloquent in explaining how they think, suffer, and love. At a rough time for masculinity, Russo's flawed but always decent characters are repositories of the classic virtues of their gender. . . . [Chances Are . . .] blends everything we love about this author with something new. Yes, this is a novel about male friendship, fathers and sons, small-town class issues, and lifelong crushes, and it provides the familiar pleasure of immersion in the author's distinctive, richly observed world and his inimitable ironic voice. But this is also a mystery about a 1971 cold case.

Praise for The Destiny Thief

Russo's colorful book offers his novel's fans more of his dazzling and moving writing, often revealing glimpses of forces that drive a bestselling fiction writer.

For aspiring writers, Russo's musings on the art and craft of the novel are a trove of knowledge and guidance. For adoring readers, they are a window into the imagination and inspiration for Russo's beloved novels, screenplays, and short stories. . . . Few authors seem as approachable in print and, one suspects, in person as acclaimed novelist Russo.

Certain to please anyone familiar with his short fiction and novels. . . . The unselfconscious voice threading through these nine explorations of writing, writers, and everyday life is a welcome alternative to the all-too-common introspection and fraught 'literariness' found in many recent memoir and essay collections from prominent authors. Readers seeking a deeply insightful record of the creative process and the life guiding it will find resonance here.

—

Library Journal

(starred)

Splendid. . . . These are wise, personal pieces, and readers get to know the author as a comforting, funny, and welcoming guy.

All-encompassing. . . . Anyone in search of an eye-opening series of essays by a distinguished writer about writing and the writing life need look no further.

—

Robert Allen Papinchak,

The National Book Review

It turns out that Russo the nonfiction writer is a lot like Russo the Pulitzer Prize-winning novelist. He is affably disagreeable, wry, idiosyncratic, vulnerably bighearted, a craftsman of lubricated sentences.

—

Jay Fielden,

New York Times Book Review

Praise for Everybody's Fool

A madcap romp, weaving mystery, suspense and comedy in a race to the final pages.

—

Jennifer Maloney,

The Wall Street Journal

How could twenty-three years have slipped by since Nobody's Fool? . . . Russo is probably the best writer of physical comedy that we have [but] even the zaniest elements of the story are interspersed with episodes of wincing cruelty. . . . The abiding wonder [is that] Russo's novel bears down on two calamitous days and exploits the action in every single minute . . . mudslides, grave robbery, collapsing buildings, poisonous snakes, drug deals, arson, lightning strikes and toxic goo. North Bath is a sleepy little town that never sleeps [and] no tangent ever feels tangential.

—

Ron Charles,

The Washington Post

A delightful return . . . to a town where dishonesty abounds, everyone misapprehends everyone else and half the citizens are half-crazy. It's a great place for a reader to visit, and it seems to be Russo's spiritual home.

—

Janet Maslin,

The New York Times

The Fool books represent an enormous achievement, creating a world as richly detailed as the one we step into each day of our lives. . . . Sully in particular emerges as one of the most credible and engaging heroes in recent American fiction. . . . Bath is real, Sully is real, and so is Hattie's and the White Horse Tavern and Miss Peoples's house on Main, and I can only hope we haven't seen the last of them. I'd love to see what Sully's going to be up to at 80.

—

T. Coraghessan Boyle,

The New York Times Book Review

I was holding my breath for fear Everybody's Fool wouldn't live up to its predecessor, but I shouldn't have worried. As good as Russo was in 1993, he's even better now. And Everybody's Fool is a delight [with] enough bizarre events, startling revelations, unlikely heroes and touching moments to supply a dozen small towns . . . He is also a master of plotting, from cliffhangers to twists that deftly link apparently unrelated threads. This book's tone is largely comic, but Russo writes with uncommon insight about love, families and friendship.

—

Collette Bancroft,

Tampa Bay Times

Books

by Richard Russo

Media

About Richard Russo
212 572-2013

Richard Russo travels from Portland, ME
Similar Speakers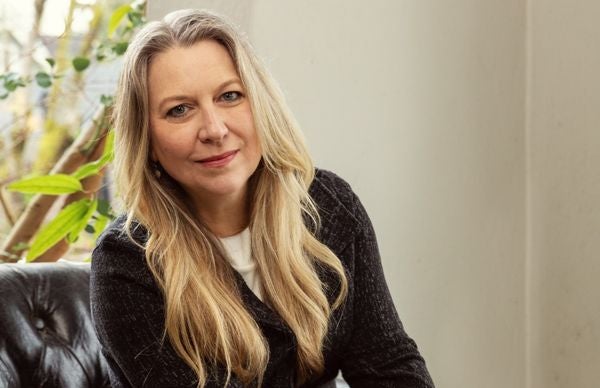 Author of the #1 New York Times-bestselling memoir Wild and "Dear Sugar" columnist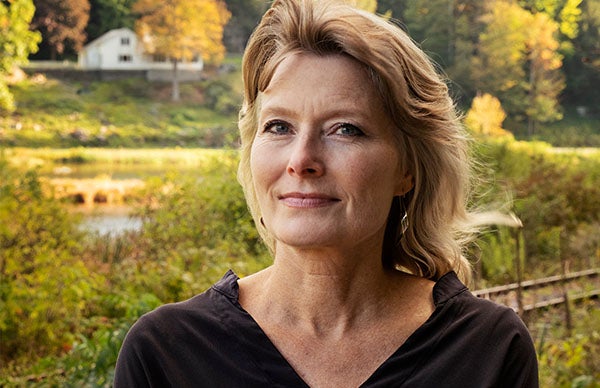 Author of The Candy House and the Pulitzer Prize-winning novel A Visit from the Goon Squad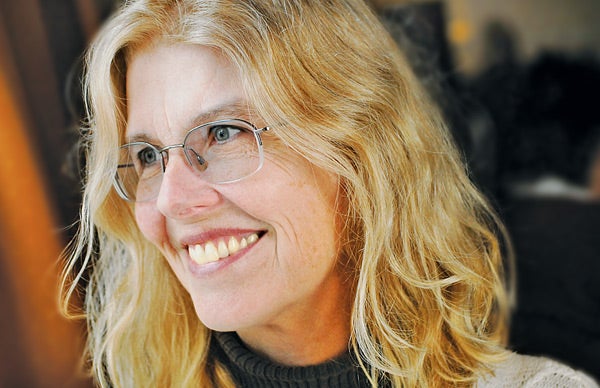 Pulitzer Prize-winning author and essayist