Add speaker
Remove speaker
Speaker added
Cara Natterson, M.D.
Pediatrician, consultant, speaker, and author of Decoding Boys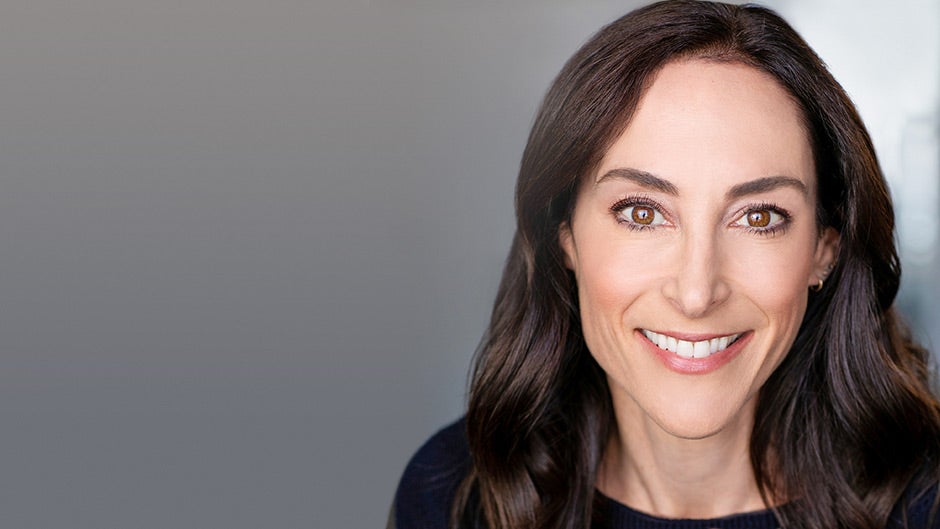 "
As a pediatrician, I work hard to teach kids about health, safety, and confidence.
"
Play Video
Photo credit: Joanna Degeneres
Cara Natterson is a pediatrician, consultant, speaker, and New York Times-bestselling author of several health and parenting books. In her informative presentations, she talks to educators, corporations, parents, and students about modern puberty, parenting, parent-child communication, bodily autonomy, and living healthfully. Her newest book, Decoding Boys: New Science Behind the Subtle Art of Raising Sons, covers the complexities of young male adolescence and provides a roadmap for raising young boys in an era of new and exaggerated hurdles facing tweens, teens, and young adults.
About

Cara Natterson

Cara Natterson, M.D., is a pediatrician, consultant, speaker, and New York Times-bestselling author of puberty, health, and parenting books. In her time practicing medicine, Natterson cared for thousands of infants, children, and teenagers. She used this invaluable expertise as a launchpad to found Worry Proof Consulting, a first-of-its-kind practice that gives parents open-ended time to cover medical, behavioral, and parenting issues in depth. Now, Natterson travels the country speaking to parent, teacher, student, and corporate audiences about health and wellness. Her unique ability to make cutting-edge research understandable, actionable, and entertaining has made her a trusted expert in the field of "growing up." In addition to regularly speaking at schools to parent, teacher, and student audiences alike, Cara Natterson speaks to larger audiences and has given talks at the LA Times Festival of Books, Book Expo America, Mattel, and TEDx.

In her latest book, Decoding Boys: New Science Behind the Subtle Art of Raising Sons, Natterson explains the intricacies of navigating boys through puberty. She decodes the complexities of young male adolescence, encourages communication between parents and their sons, and confronts how the modern cultural conversations require adults to be as open and communicative with boys as possible.

Cara Natterson is also the author of several other books, including The Care and Keeping of You, a three-book series with more than six million copies in print aimed at adolescent girls, Guy Stuff: The Body Book for Boys, Worry Proof,  Your Toddler: Head to Toe, and Your Newborn: Head to Toe. She is a graduate of Harvard College and Johns Hopkins Medical School, and she trained in pediatrics at the University of California at San Francisco. Natterson also provides expertise for numerous parenting websites and news sites, including the Washington Post, The Atlantic, HuffPost, Mom.com, and many more. She serves on several boards, including Starlight Children's Foundation, Mattel's Barbie Council, The Honest Company medical advisors, and Zemcar. She lives with her husband and their two teenagers in Los Angeles.

Speaking

Topics

Decoding Boys

Kids are growing up faster in every way. For starters, puberty begins significantly earlier than even a generation ago—for both girls and boys. Plus, access to endless streaming content throws an unanticipated wrench into parenting and education. In this talk, pediatrician Cara Natterson describes the down and dirty details of puberty in boys – from what happens to when and why – in conjunction with the phenomenon of adolescent boy silence that emerges when boys begin to develop. This quiet is nothing new: most adult men remember a phase of monosyllables and closed doors, only to emerge out the other end more communicative again. What is new for this generation is a raw exposure to the world around them in the form of things like easy access to online pornography, habit-forming video games, gun violence, and more. Navigating these issues in relative silence can present risks. The antidote, Natterson argues, is open communication.

Modern Puberty

Puberty isn't what it used to be, starting with the fact that today's kids enter this stage an average 1.5 – 2 years earlier than their parents did. But while it's starting earlier, puberty isn't progressing any faster. As a result, the path through this stage of life takes years longer than it used to. The conversation around earlier girl puberty has been buzzing for two decades, but the phenomenon among boys has gone relatively unnoticed. In this talk, Natterson, pediatrician, educator and mom to two teenagers herself, shares stories from behind the data to help elucidate why it matters that girls get curves and boys experience surging testosterone in grade school; what it's like to be the late bloomer; and how unfettered access to online content has changed the way kids are educated about their own bodies and what they will do with them. This talk can be adjusted for educators, parents, or anyone hoping to understand the effects of modern puberty.

Sex Ed Today

It used to be one (often dreaded) talk, but today sex education is everywhere. Schools teach some version of it. Popular teenage shows use it as a premise. Phones have become hubs for swapping nude images and watching pornography. Whether we think about any or all of this as education, it's how today's kids are gathering information about sex. In this talk, which can be adapted for parents or educators, Natterson navigates that information download, lifting the veil on where kids are being sex educated and pointing to some of the best – perhaps surprising – resources. Why is this critical? Because the consequences of unchecked information can be tremendous.

Body Image and Boys

Body image issues are often talked about as an exclusively female issue. But the data tells a very different story. Males are surrounded by all of the same images of perfection and these ideals create just as much distress. Now consider the boy going through puberty, completely unsure of what his future body will look like. If he's thin, he wants to be bigger; if he's heavy, he wants to be thinner. All of them want to be more muscular, which is why some will turn to body building supplements or even steroids to try to gain bulk.In this talk, Cara Natterson walks through the physiological and mental path of puberty and uses this information to help explain the importance of engaging boys in new conversations.

Video

Praise

for Cara Natterson

Praise for Decoding Boys

We know boys need our support to grow up safe, healthy, happy, and emotionally whole. But how do we provide that when faced with their adolescent silence? Decoding Boys to the rescue! Dr. Natterson's practical, wise insight (undergirded by hard science) into young men's development is absolutely essential reading for anyone with a boy in their life!

—

Peggy Orenstein, author of 

Boys & Sex

Decoding Boys offers remarkable scientific insight as to why teenage boys seem to shut down and behave antisocially once they enter puberty. We would say we wish this book was around when we were teenagers, but we were too busy playing videogames, underage drinking, and lying to our parents to read.

—

Nick Kroll & Andrew Goldberg, co-creators of 

Big Mouth

Fifty years ago the publication of Our Bodies, Ourselves lifted women up by replacing ignorance and prejudice with knowledge and the power of sisterhood. Decoding Boys is equally revolutionary in its mission to help us understand the nuances of how boys develop. Natterson's warm, candid, and conversational style gives us a vibrant, page-turning deep dive into both their emotional and physical growth; hers is an authoritative and passionate voice. I finished reading this book enlightened and excited to share it with parents of boys everywhere.

—

Wendy Mogel, Ph.D., New York Times bestselling author of

The Blessing of a Skinned Knee

and

The Blessing of a B Minus

Decoding Boys debunks the widespread myth of the inscrutable teenage boy. Dr. Cara Natterson illuminates boys' inner lives, details the pressures they face from the outside world, and teaches parents how to effectively engage and support their adolescent sons. Decoding Boys is clear, wise, and eye-opening. If you're raising a boy, you need this brilliant book.

—

Lisa Damour, Ph.D.,

New York Times

bestselling author of

Untangled and Under Pressure

For every parent who asks me how to get their son to say more than 'I'm fine,' I now have an answer: read Decoding Boys and absorb Cara Natterson's wise, thoughtful, compassionate, and informed advice. It will empower parents to have better relationships with their sons and guide them to become confident, honorable young men.

—

Rosalind Wiseman,

New York Times

bestselling author of

Queen Bees and Wannabes

Decoding Boys is the ultimate guide to help you understand and raise your boys with acceptance and perspective. Reading it is like having an empathetic, really smart friend who totally gets what you are going through and is helpful every step of the way!

—

Mallika Chopra, author of

Living with Intent

Decoding Boys is the book we've been waiting for! Dr. Cara Natterson tackles the topics that are difficult for parents to understand, let alone discuss with their children. She demystifies the complex science of male puberty and delivers sound advice for any adult living with—and wanting to support—an increasingly silent teenage boy.

—

Louise Greenspan, M.D., coauthor of

The New Puberty: How to Navigate Early Development in Today's Girls

Books

by Cara Natterson

Media

About Cara Natterson
212 572-2013

Cara Natterson travels from Los Angeles, CA
Similar Speakers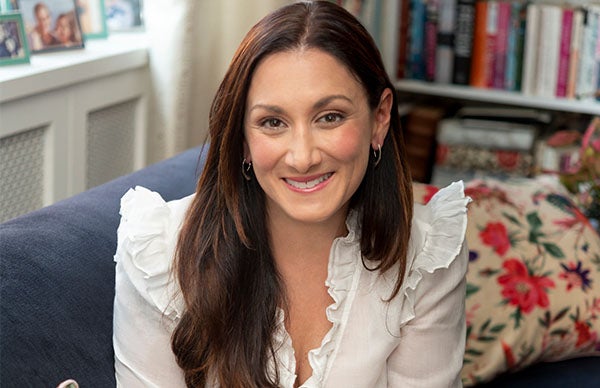 Author of The Fifth Trimester and Co-Founder of the Chamber of Mothers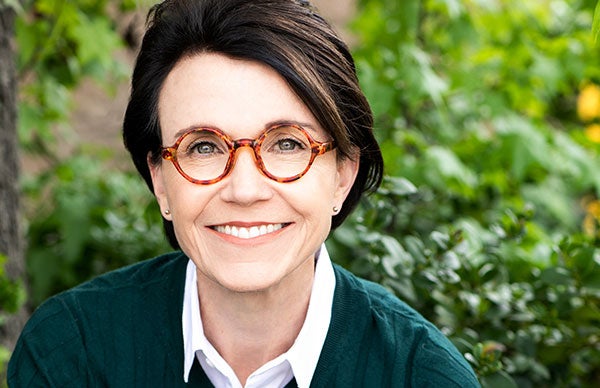 Cardiologist and author of the New York Times bestseller Zoobiquity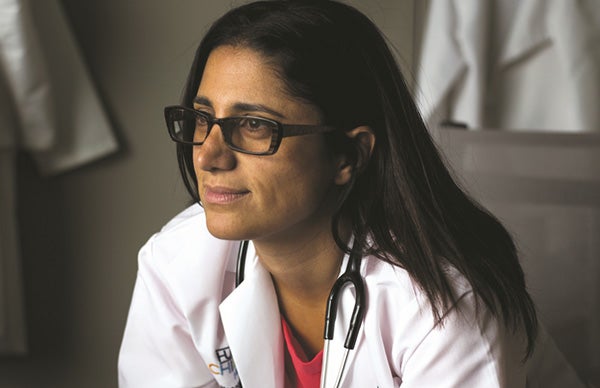 Physician, scientist and activist who exposed the Flint water crisis