Add speaker
Remove speaker
Speaker added
Ayelet Waldman
Acclaimed memoirist and author of Bad Mother and Love and Treasure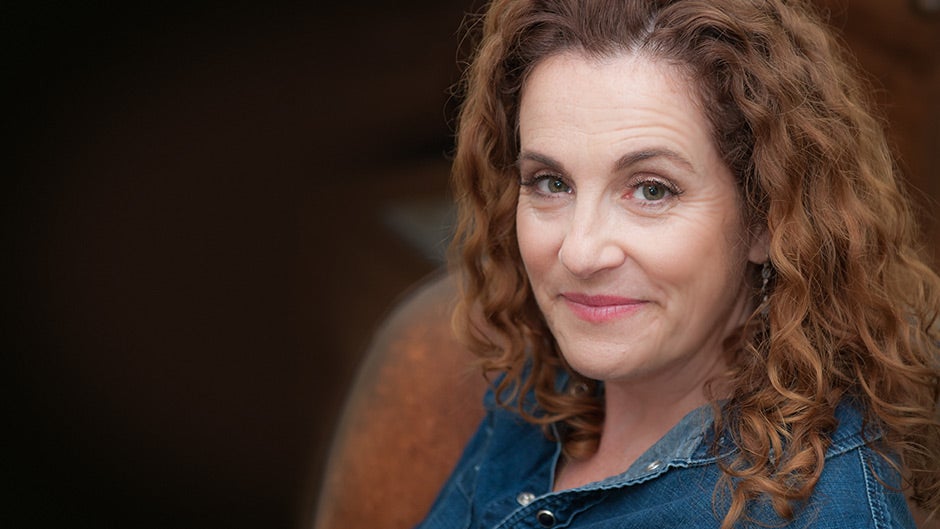 Photo credit: Claire Lewis
Ayelet Waldman is a brave and outspoken storyteller whose novels and nonfiction works have garnered spectacular reviews and ignited important conversations. From mental health and drug policy to motherhood and marriage, Waldman tackles subjects that are both relatable and contentious. Her lectures entertain while giving emotional depth to many of the issues faced by modern day society.
About

Ayelet Waldman

Ayelet Waldman is the bestselling author of the novels Love and Treasure, Red Hook Road, Love and Other Impossible Pursuits, and Daughter's Keeper, as well as the essay collection Bad Mother: A Chronicle of Maternal Crimes, Minor Calamities, and Occasional Moments of Grace, and the Mommy-Track Mystery series.

In her new book, A Really Good Day: How Microdosing Made a Mega Difference in My Mood, My Marriage, and My Life, Waldman gives readers a revealing, courageous and funny account of her experiment with micro-doses of LSD in an effort to treat a debilitating mood disorder. While charting her own experience she also explores the history and mythology of the drug as well as the therapeutic value of psychedelics.

Waldman is a passionate advocate for the disenfranchised, and her previous work as a Federal public defender informed her books Daughter's Keeper and A Really Good Day. She also developed and taught a course at UC Berkeley law school on the legal implications of the War on Drugs.

She lives in Berkeley, California, with her husband, Michael Chabon, and their four children.

Speaking

Topics

Marriage, Motherhood, and Mental Health

Ayelet Waldman's compelling novels and non-fiction grapple with real topics rooted in the everyday. Though she writes without agenda, Waldman naturally sparks important conversations and debates across class, gender, and cultures through her strong voice and resonant themes. Digging into her own neuroses and struggles as a mother, Waldman has opened up about previously taboo topics that resonated with mothers across America—whether they agreed with her or not.

In this honest and witty lecture, Waldman reflects on motherhood, competitive parenting, and the anxieties that plague so many mothers and parents today. She draws on past works, such as her national bestseller Bad Mother, as well as her current book, A Really Good Day—a gripping memoir that goes beyond the author's personal experiment to address cutting-edge research into LSD and the byzantine policies that currently control the drug. As the mother of four children, Waldman offers common-sense harm reduction strategies for helping parents communicate with children.

The Legal and Social Implications of the War on Drugs

In this riveting lecture, Ayelet Waldman will discuss the historical antecedents of current drug policy. She addresses her own experiences as a "self-study psychedelic researcher" (she started using therapeutic microdoses of LSD to treat a debilitating mood disorder) and presents compelling legal arguments, drawing from her experiences as a federal public defender and law professor, in order to give audiences a complete view into this complex topic.

Waldman will talk about how drug policy has been used as a tool of racial oppression and driven mass incarceration while offering a sensible alternative to criminalization. She shows how drugs like LSD and MDMA can be used to treat depression, anxiety, and PTSD in war veterans, rape survivors, and terminal patients. Herself the mother of four children, Waldman will also talk about developing a harm reduction approach to drug education with children and what to do when teenagers use drugs.

Focusing on Craft: The Personal Essay

In this compelling lecture, Waldman talks about her writing process and the courage and skill needed to write with such fervent openness.

Video

Praise

for Ayelet Waldman

Praise for A Really Good Day

Beautifully and intelligently delivered… A good supply of humor… An incredible perspective on the history of drugs in this country.

—

Dr. Lloyd Sederer,

Psychology Today

Relentlessly honest and surprisingly funny… Although hers was a journey few will take, A Really Good Day reads almost like an Everywoman's experience, because Waldman's fears and reactions are so commonplace. She is so likable in her flaws and her determination that it's a relief to learn that the microdoses (or possibly her therapy sessions or maybe even a placebo effect, she acknowledges) allowed enough of a head shift that her life has become easier, lighter. She had the courage, the credentials and the insight to make this journey and tell us about it. They all add up to a fine read.

Documented with wit and humility… A Really Good Day delivers a mind-bending read.

Crisp, hilarious, and weirdly optimistic, Ayelet Waldman breaks from the convention of mental health memoir the way an acid head breaks from reality. At its core this is a deeply romantic story about the redemptive power of marriage, surprising and easy to celebrate.

—

Jenni Konner, showrunner and executive producer of

Girls

, co-founder of

Lenny Letter

An intriguing and thorough look at the therapeutic possibilities of an illegal drug. Waldman really is a nerd (in a good way), and her book is an engaging and deeply researched primer on a taboo subject and a compelling case for more research on it.

—

Nora Krug,

The Washington Post

In this raw, honest, and ultimately hopeful journey, Waldman takes us deep into the forest of her mind and moods. The success of her story with microdosing reminds the medical and legal communities how much still remains to be understand about the brain.

—

Dr. David Eagleman, neuroscientist, author, creator of the PBS series

The Brain

Waldman is good company; she is candid, goofy, and beyond knowledgeable about the drugs she takes to stabilize her mood, and the risks she takes in procuring them. Her expertise on the subject is twofold: She is a former federal public defender and a law school professor… Waldman's honest and intelligent ethos takes the form of a humane, well-reasoned, and absolutely necessary argument for a major overhaul of America's drug policy. The book triumphantly coheres in a lucid manifesto of how and why the racist, immoral undertaking called the War on Drugs has failed… A Really Good Day is a passionate, persuasive argument for drug decriminalization."

—

Claire Vaye Watkins,

The New Republic

[The last book that made me laugh] may have been Ayelet Waldman's A Really Good Day in manuscript. It's a nonfiction book about combating depression by way of a daily micro-dose of LSD, and it's Ayelet, so you can imagine.

—

Zadie Smith, in the column "By the Book,"

The New York Times Book Review

It's a simple, delightful premise: a journal of microdosing. Then Waldman brings so much to the project that it turns into something else, something far more beguiling. Her marriage, her family, her formidable neuroses, her years as a lawyer and a law professor, her skills as a journalist, her stand-up comic's timing, her harrowing gift for self-knowledge—all of these become the main strengths and true subjects of her study. The result is constantly entertaining, slyly educational, and surprisingly moving. You end up wishing desperately for her radical honesty to be rewarded with a greater ration of contentment. I don't know another writer like her."

—

William Finnegan, author of

Barbarian Days

Ayelet Waldman is fearless, which is our good fortune and sometimes hers. That boldness led to her fruitful adventures in mind-altering substances recounted here. Subtly mind-altering; this is a book about sub-hallucinatory microdoses of LSD but also about marriage and family life, insomnia, addiction, her past as a defense attorney, our insane drug laws, moods and dispositions and afflictions, and a lot of other stuff braided into an informative, amusing, nonchalantly incendiary narrative. You could call this book her war on the war on drugs, but it's so much more, and so much more funny."

—

Rebecca Solnit, author of

A Field Guide to Getting Lost

Praise for Love and Treasure

Love and Treasure is less concerned with belongings than with belonging—with the Jewish people's ongoing hunt for community and homeland, and what one character calls 'a sense of loyalty and identity'. Those things, once stolen, are much harder to get back.

—

The Wall Street Journal

Grounded in history, this exciting novel is full of twists and compelling characters.

Waldman is a wonderfully imaginative writer, but she's drawn the central event of her absorbing new novel directly from history …. [A] triumph.

Powerful. . . . Waldman sustains her multiple plot lines with breathless confidence and descriptive panache.

—

The New York Times Book Review

Praise for Bad Mother

This is not only a wonderfully written book, but I think it may also be a book of great salvation for many women. Most of the mothers I know (the honest ones, the tired ones, the confused ones) will see themselves reflected in these wise pages and will find long-overdue comfort here.

—

Elizabeth Gilbert, author of

Eat, Pray, Love

Absorbing reading . . . takes brave risks. . . . What really makes Waldman's book interesting, as voices on motherhood go, is Waldman herself—the intensity of her positions and the way she thinks.

—

The New York Times Book Review

Books

by Ayelet Waldman

Media

About Ayelet Waldman
212 572-2013

Ayelet Waldman travels from Berkeley, CA
Similar Speakers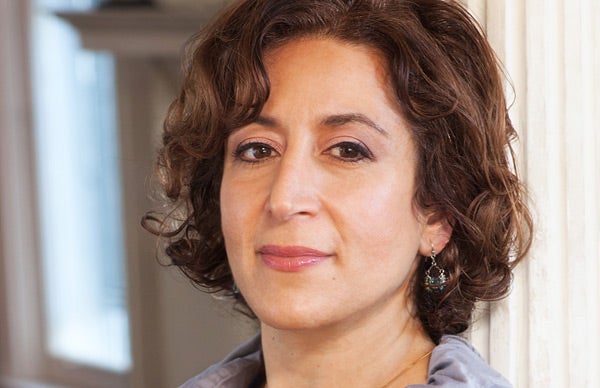 Journalist and author of The End of Men: And the Rise of Women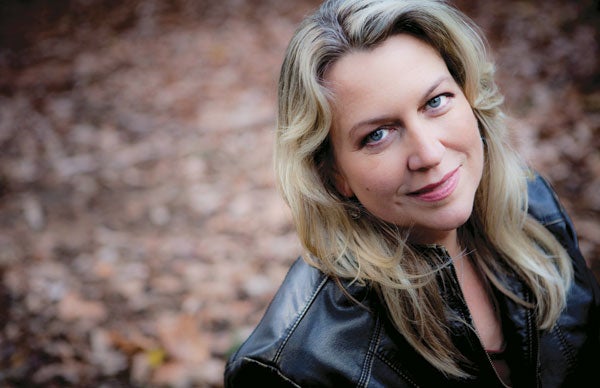 Author of the #1 New York Times bestselling memoir Wild and "Dear Sugar" columnist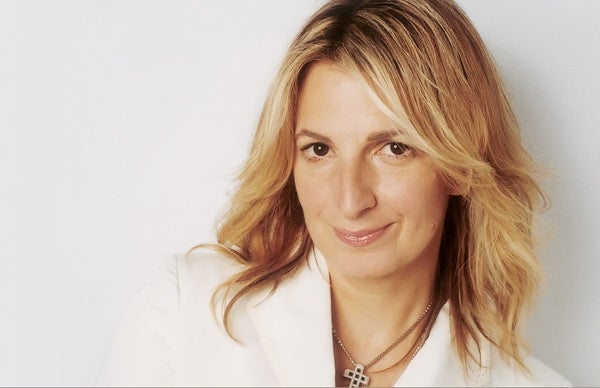 Graphic artist and breast cancer survivor. Author of Cancer Vixen and Ann Tenna.