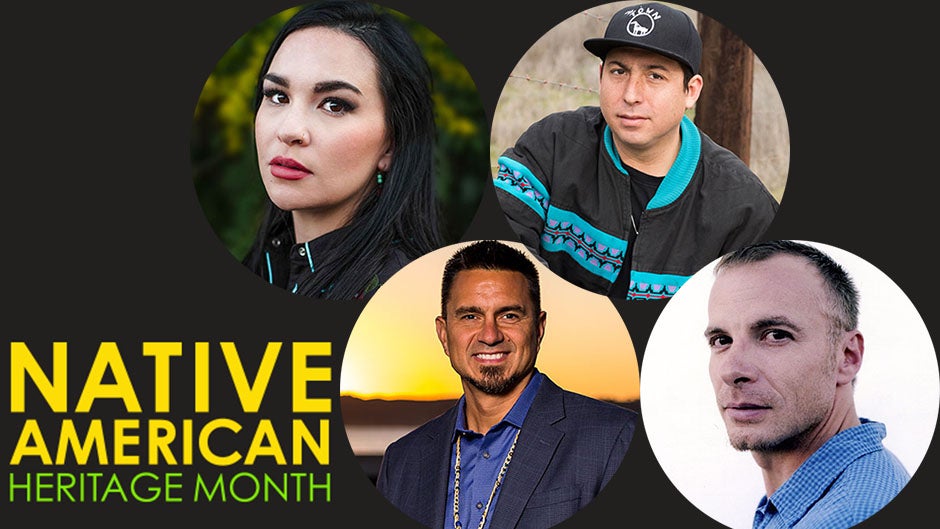 To honor the culture and people that were the original settlers of this land, November is designated as National Native American Heritage Month. During this time, we celebrate the diverse and rich culture, history, and traditions of Indigenous peoples. We also celebrate Indigenous Peoples' Day in October, as an opportunity for Indigenous peoples to share their contemporary experience as well as to reflect on their heritage, history, and resilience. These speakers offer further insights into the remarkable experiences and culture of Native Americans.
---
Member of the Ottawa Tribe, author of The Tiny Warrior and host of the PBS special Discovering Your Warrior Spirit

National Book Award Finalist and author of Sabrina & Corina and Woman of Light

Speaks on Indigenous ancestry, playing with language, and maintaining public personas
Challenges social structures like American education, health care, and mental health services that do not always help those who are pushed to the margins
Novelist and author of There There
Offers varied interpretations of urban Native life, culture and inherited trauma, lived in and through the city.
 Delves into his writing process, including the themes of Native American culture and history that inform his works.
Author of The Heartbeat of Wounded Knee and Rez Life