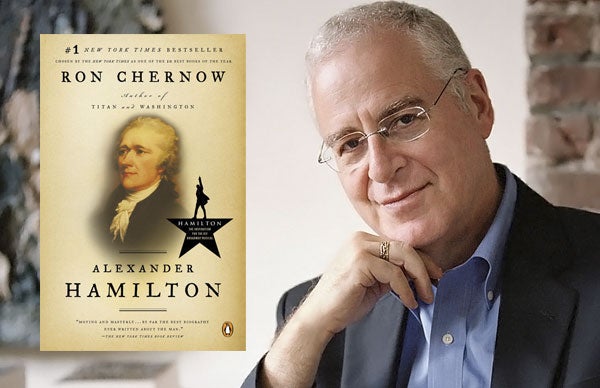 Pulitzer Prize winner Ron Chernow is one of the most celebrated historical biographers and a distinguished commentator on politics, business, and finance. Hailed as "one of the pre-eminent biographers of his generation" by Fortune, Chernow is best known for his Pulitzer Prize-winning biography of George Washington and his New York Times bestselling account of the first Secretary of Treasury, Alexander Hamilton. The riveting biography closely follows Hamilton's life as he rose from an orphan in the Caribbean to become one of the most powerful influencers in American history. According to fellow historian Joseph J. Ellis, Alexander Hamilton is "a robust full-length portrait, in my view the best ever written, of the most brilliant, charismatic and dangerous founder of them all."
In addition to his numerous literary awards, Chernow is also the recipient of the Lucille Lortel Award for Outstanding Musical for the tremendously successful adaptation of Alexander Hamilton into a Broadway production. Written by composer Lin-Manuel Miranda and inspired by Chernow's book, the musical retells Hamilton's life  through a modern hip-hop narrative. The show received the Pulitzer Prize for Drama as well as a record-shattering 16 Tony nominations including: best musical, best choreography, and best original score among many others. First Lady Michelle Obama called it, "the best piece of art in any form that I have ever seen in my life."
The musical's modern day voice makes the story of the Founding Fathers more accessible to a wide range of audiences. As Chernow told the Wall Street Journal: "I always look over my shoulder to watch the audience, to see the immediate pleasure that the story is giving people, which is not an experience that a writer has." A phenomenally successful box-office hit, Hamilton continues to sell out shows since opening on Broadway in August of 2015.
Chernow is a captivating and dynamic speaker, enlightening audiences on topics of history, politics, finance, and business. One university client raved, "Mr. Chernow delivered one of the best talks on Washington that I have ever heard! All the feedback from people who visited the Museum Shop after the program, was the same: incredible speaker… it was just an outstanding day."
Please contact us about booking Ron Chernow to speak at your next event.