With two dedicated weeks of celebration on May 2-8 and November 7-13, we are thrilled to be celebrating Children's Book Week! The Penguin Random House Speakers Bureau is proud to represent speakers who appeal to readers of all ages. These storytellers share vibrant tales and enlightening lessons that would be perfect for your next school, community, or corporate Family Day. Celebrate the joy of reading and the power of curiosity among young readers, and contact us about booking these speakers for your upcoming events!
---
National Book Award and four-time Newbery Honor Winner, and bestselling author of Brown Girl Dreaming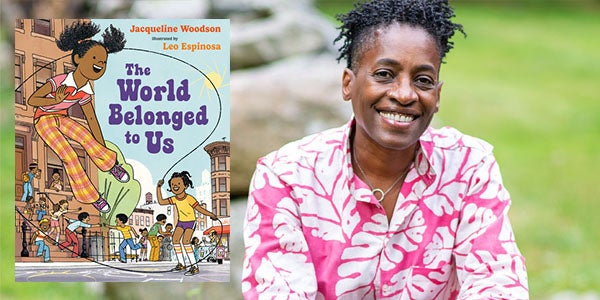 Jacqueline Woodson has inspired readers of all ages in books ranging from her award-winning memoir, Brown Girl Dreaming, to her picture book, The Day You Begin. The recipient of the Hans Christen Anderson Award, the highest international recognition given to an author of children's books, Woodson forges powerful connections with young audiences. Her powerful events show young readers how they can use writing to explore tough and timely topics, including race, identity, and bullying, and opens their eyes to storytelling's profound possibilities. Her forthcoming book, The World Belonged to Us, gloriously celebrates the joy and freedom of summer in the city.
---
Three-time Newbery Honor-winning and New York Times-bestselling author of Babymouse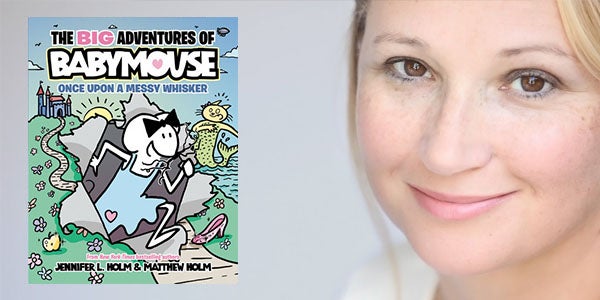 Three-time Newbery Honor-winning and New York Times bestselling author Jennifer L. Holm has been a favorite amongst educators, librarians, and children since the publication of her first award-winning novel, Our Only May Amelia. Holm's historical fiction and graphic novels provide heartwarming and poignant stories for middle-grade readers. Her forthcoming book, The Big Adventures of Babymouse: Once Upon a Messy Whisker, is the latest installment in her Eisner Award-winning graphic novel series. Holm speaks to young audiences about her process and inspiration, encouraging young readers to become young writers.
---
New York Times-bestselling author of books for children and young adults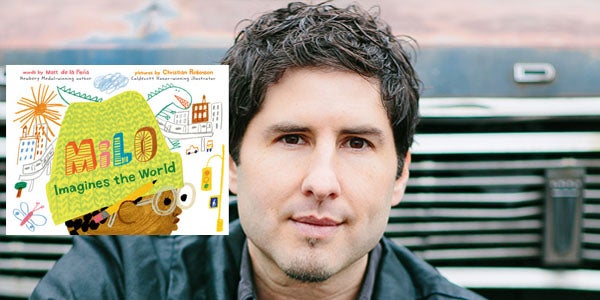 Matt de la Peña is one of the most prolific, versatile, and beloved writers for young readers. A popular speaker for libraries, schools, and educators, de la Peña brings his books to life. He discusses the art of writing for children and the complicated themes that resonate with young readers, encouraging students to find beauty in their everyday lives. Whether it's introducing young audiences to the joys of storytelling or telling his own inspiring story that took him from a reluctant reader to a celebrated author, his audiences are left with a greater appreciation for the power that literature can have on individuals and communities alike.
---
#1 New York Times-bestselling author of the Ember in the Ashes series

Former journalist Sabaa Tahir is among the great fantasy writers of our time. Her series of wildly popular New York Times-bestselling fantasy novels have captured the attention of readers of all ages. Tahir's books are beloved for their action-packed style, entrancing world-building, and prescient commentary on current events and social justice. In her latest novel, All My Rage, she provides a brilliant, unforgettable, and heart-wrenching contemporary story about family and forgiveness, love and loss, that crosses generations and continents. Through her fiction, Tahir's novels raise questions about freedom, morality, and what it means to be human.
---
New York Times-bestselling author of We Were Liars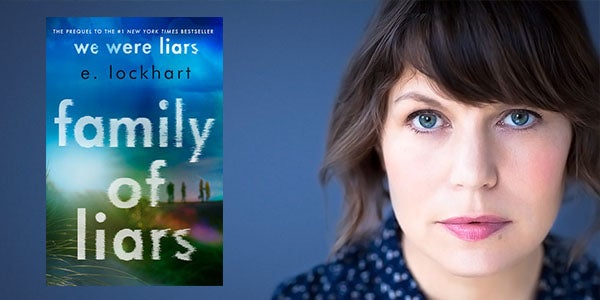 E. Lockhart is the beloved author of fiercely intelligent novels that explore issues of morality, feminism, and heroism, and the inventor of a DC Comics superhero Willow Zimmerman, a Jewish teenage activist with deep ties to Gotham's criminal underworld who finds herself gifted with superpowers. Her upcoming eagerly anticipated novel, Family of Liars, is a prequel to her #1 New York Times-bestselling novel We Were Liars. A captivating storyteller, Lockhart's lively presentations empower students' creativity. Her wit and insight make her a favorite for both adult and young adult audiences, as well as for libraries and community reads programs.
---
Prominent sportswriter and New York Times-bestselling novelist of Travel Team and Heat
Mike Lupica is a sports journalist and commentator, as well as a bestselling author of books for adults and young readers. His young adult novels, including No Slam Dunk, Lone Stars, Heat, and Fantasy League, connect with readers through dynamic and thoughtful characters that deal with real-world issues, including friendship, family, and teamwork. Lupica brings his passion and expertise to audiences of all ages by speaking what we can learn from joining a team.