Happy Children's Book Week! With two dedicated weeks of celebration on May 3-9 and November 8-14, we are thrilled to commemorate America's longest-running literary initiative by highlighting these fascinating speakers. Catering to audiences of all ages, these storytellers share vibrant tales and enlightening lessons that would be perfect for your next school, community, or corporate Family Day. Celebrate the joy of reading and the power of curiosity among young readers, and contact us about booking these speakers for your upcoming virtual or in-person events!
World-renowned picture book author and artist
Oliver Jeffers is a world-renowned artist, storyteller, and innovative thinker, whose work has been celebrated by children and adults alike. His critically acclaimed books have sold over 14 million copies in 46 territories worldwide. Jeffers has been the recipient of some of the highest accolades in children's book publishing, including the Nestlé Smarties Gold Medal and the Irish Picture Book of the Year. Inspired by objects around him, Jeffers tells stories in the most visual and accessible way possible – through art. He invites the audience to be curious, ask questions, and explore the world around them.
---
National Book Award and four-time Newbery Honor Winner, and bestselling author of Brown Girl Dreaming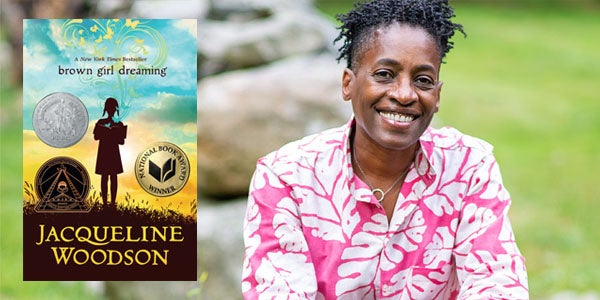 Jacqueline Woodson has inspired readers of all ages in books ranging from her award-winning memoir, Brown Girl Dreaming, to her debut picture book, The Day You Begin. Woodson has served as The National Ambassador for Young People's Literature, as well as the National Poetry Foundations' Young People's Poet Laureate. She was recently named a 2020 MacArthur Fellow, and she is also the recipient of the Hans Christen Anderson Award, the highest international recognition given to an author and an illustrator of children's books. Woodson forges powerful connections with young audiences, showing how they can use writing to explore tough and timely topics including race, identity, and bullying, opening their eyes to the profound possibilities that storytelling holds.
---
Prominent sportswriter and New York Times-bestselling novelist of Travel Team and Heat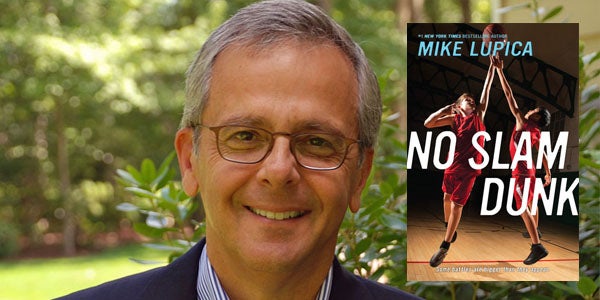 Mike Lupica is a sports journalist and commentator, as well as a bestselling author of books for adults and young readers. His young adult novels, including No Slam Dunk, Lone Stars, Heat, and Fantasy League, connect with readers through dynamic and thoughtful characters that deal with real-world issues, including friendship, family, and teamwork. Lupica brings his passion and expertise to audiences of all ages by speaking on the lessons that can be learned through team sports.
---
New York Times-bestselling author of books for children and young adults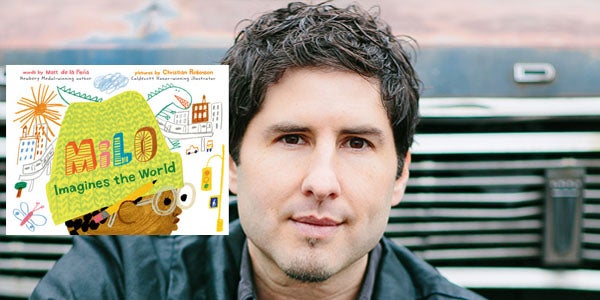 Matt de la Peña is a New York Times-bestselling author who has received numerous accolades for his young adult novels and picture books, including the prestigious Newbery Medal. He brings his books to life: detailing the "stories behind the stories" and explaining the inspiration behind his beloved books. Drawing on his own working-class background, he encourages students to find beauty in their everyday lives and explore timeless themes of wonder, gratitude, and love. Whether it's introducing young audiences to the joys of storytelling or telling his own inspiring story that took him from a reluctant reader to celebrated author, his audiences are left with a greater appreciation for the power that literature can have on individuals and communities alike.
---
NASA Astronaut and author of Spaceman (Adapted for Young Readers)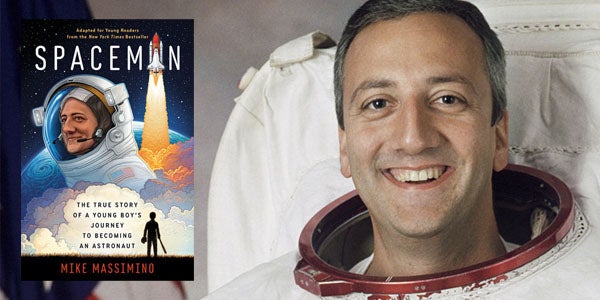 Mike Massimino achieved his dream of going to space in 2002 and again in 2009 as a member of a NASA astronaut team entrusted to service the Hubble Telescope. His New York Times bestselling memoir, Spaceman, was recently adapted as a book for young readers, taking them on Massimino's unlikely journey from Earth to space and showing the breathtaking wonder of science and technology along the way. His testament to the power of determination inspires young audiences to never give up when pursuing a goal. A captivating storyteller, Massimino candidly shares the ups and downs of his extraordinary journey, as well as a few secrets about the universe, with his signature warmth and wit.
---
Three-time Newbery Honor-winning and New York Times-bestselling author of Babymouse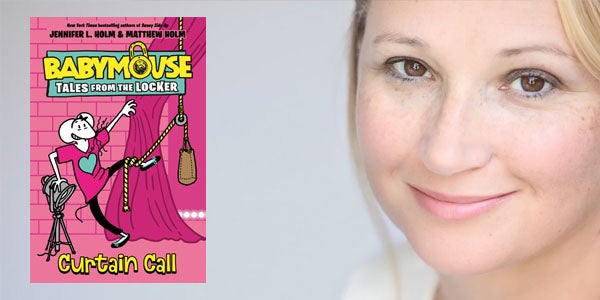 Three-time Newbery Honor-winning and New York Times bestselling author Jennifer L. Holm has been a favorite amongst educators, librarians, and children since the publication of her first award-winning novel, Our Only May Amelia. Holm's historical fiction and graphic novels provide heartwarming and poignant stories for middle grade readers. Her beloved Squish series was recently acquired by HBO Max for an upcoming screen adaptation. Holm speaks to young audiences about her process and inspiration, encouraging young readers to become young writers.
Contact us for more information about speakers for Children's Book Week.