Stephanie Danler moved to New York City at age twenty-two and was quickly drawn into the city's culinary scene, landing a job at a renowned downtown restaurant. Seven years later, she began her MFA at The New School with her mind set on writing a book. The result? Her debut novel, Sweetbitter—a lush, raw, thrilling story of a uniquely beguiling young woman, set in the alluring world of a famous New York restaurant. Danler quickly became an electrifying new voice that captured the experience of being young and new to the city. Along with works by other debut novelists, such as Homegoing by Yaa Gyasi and The Girls by Emma Cline, Sweetbitter was one of the most highly anticipated books of Summer 2016 and became an instant national bestseller. A television adaptation of the same name was announced soon after publication, and will premiere premiered on STARZ in the spring of 2018.
Now Danler is back with Stray, a memoir about her broken family. After the success of her first novel, Danler is pulled back home to her past to come to terms with her parents: her father who abandoned the family when she was only three and now a meth addict in and out of recovery; and her mother, disabled by years of alcoholism and handicapped by a tragic brain aneurysm.
Interested in booking Stephanie Danler? Contact us for more information.
Speaking Topic
In her lectures, Danler discusses her craft and writing process, the experiences that informed her debut novel, and the changing nature of both New York City and the restaurant industry.
Praise for Stray: A Memoir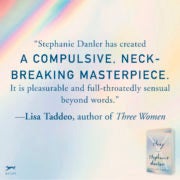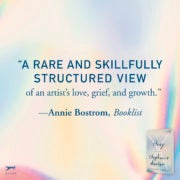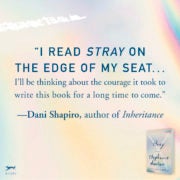 "Danler's first memoir is as well-written as her novel was . . . [A] moving text in which writing is therapeutic and family trauma is useful material. Most readers will root for Danler." –Kirkus Reviews
"Novelist Danler (Sweetbitter) returns to her hometown of Los Angeles and comes to a reckoning in this forceful, eviscerating memoir . . . Danler, writing in precise, elegant prose, outlines her family's disintegration . . . The result is a penetrating and unforgettable tale of family dysfunction." —Publishers Weekly (Starred)
"I read Stray on the edge of my seat. This is a story of triumph: the triumph of grit, talent, grace, and beauty over the dark pull of inner demons. I'll be thinking about the courage it took to write this book for a long time to come."–Dani Shapiro, author of Inheritance
"In Stray, Stephanie Danler has created a compulsive, neck-breaking masterpiece. It is pleasurable and full-throatedly sensual beyond words. The abounding pain is unsentimentally rendered but mind-blowingly felt. It's a dark and hot book, a violently provocative one. But it is also quiet, tender. Ultimately this is a kind writer and on every page there is hope."–Lisa Taddeo, author of Three Women
Praise for Sweetbitter
"Stephanie Danler arrives on the literary scene with a fully-fledged, original voice that's wry, watchful and wise beyond its years—acutely attuned to the pleasures of the senses and to the desperate stratagems of self-invention among young urban seekers. Sweetbitter is a stunning debut novel, one that seems destined to help define a generation."  —Jay McInerney
"An unpretentious, truth-dealing novel… about hunger of every variety. Ms. Danler is a sensitive observer… and gifted commenter on many things. Sweetbitter is going to make a lot of people hungry." —Dwight Garner, New York Times
"Step aside Catcher in the Rye, Sex and the City, and Woody Allen. We have a new New York City—the most dazzling one yet. Stephanie Danler's debut is extraordinary." —Diana Spechler, author of Who By Fire and Skinny
"Sweetbitter… dresses the bones of a classic coming-of-age story with the lusty flesh and blood of a bawdy early twenty-first-century picaresque… Danler… quickly draws you into the sparkling surfaces and the shadowy underbelly of the city… [Tess's] insatiable hunger for tactile, sensual satisfaction dares you to tag along. The journey is high-minded and dirty, beastly and bountiful." —Elle
"Danler exquisitely captures the world of restaurants in writing that is equal parts dreamy and sharp-edged. A vibrant celebration of taste, wine, pleasure, and New York City…" —Food & Wine
Media
Los Angeles Times: "She thought her past was painful; then Stephanie Danler wrote
about it"
Signature Reads: "Sweetbitter Author Stephanie Danler on Her New York City and More"
Vogue: "Stephanie Danler on Why Book Publishing Is Like Waitressing"
Vanity Fair: "11 Questions for Sweetbitter Author Stephanie Danler, Union Square Cafe's Most Successful Alumnus"
NPR: "'Sweetbitter' Is A Savory Saga Of Restaurant Life And Love"