Add speaker
Remove speaker
Speaker added
Will Schwalbe
New York Times-bestselling author of The End of Your Life Book Club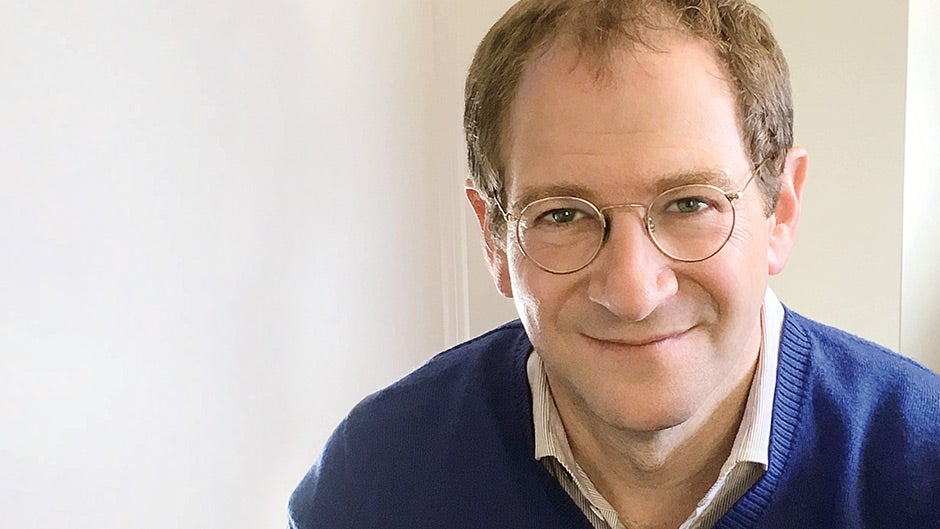 "
I think we need to read and to be readers now more than ever.
"
Play Video
Will Schwalbe is a firm believer in the power of books to change lives. The author of the beloved New York Times bestselling memoir The End of Your Life Book Club, Schwalbe is a passionate advocate for literature, literacy, and the joys of reading. His new book, Books for Living, speaks to the profound influence we can have in the lives of others, and the bonds that can be strengthened, through conversations that begin with the sharing of books.
About

Will Schwalbe

Will Schwalbe is the author of the New York Times bestseller The End of Your Life Book Club, a moving memoir about a mother-son book club that earned an "A" from Entertainment Weekly and was one of Amazon's Top Ten books of 2012.

His new book, Books for Living, is another heartfelt and inspiring ode to the power of books and offers recommendations of specific books that have guided him through his daily life. Schwalbe introduces the book by saying, "I've always believed that everything you need to know you can find in a book,"and each chapter goes on to illustrate the ways in which books have shaped him.

From Homer's The Odyssey to Antoine de Saint-Exupery's The Little Prince, Paula Hawkins' The Girl on the Train to R.J. Palacio's Wonder, Schwalbe relates each book to questions and issues we face in our daily lives. Charles Dickens, Daphne du Maurier, Haruki Murakami, Hanya Yanagihara and their books are all introduced to us like dear friends, companions on an unexpected and fulfilling journey.

Schwalbe is also the co-author with David Shipley of the acclaimed book Send: Why People Email So Badly and How to Do It Better, which was a national bestseller and was shortlisted for the Quill Award for the best business book of the year.

In addition to his successful books, Schwalbe is the founder and CEO of the startup www.cookstr.com, a website dedicated to featuring recipes from many of the best chefs and cookbook authors in the world. It is now part of Macmillan where Schwalbe has worked since 2014. Until 2008, he was senior vice president and editor in chief of Hyperion Books, where he worked with authors such as David Halberstam, Mitch Albom, Jamie Oliver, Linda Greenlaw, Mike Wallace, Bob Newhart, Marshall Goldsmith, and Chris Anderson.

Before working in publishing, Schwalbe was a journalist and has written for The New York Times, the South China Morning Post, Ms. Magazine and Business Traveller Asia. He has served on the board of governors of Yale University Press and the Asian American Writers' Workshop. Schwalbe has appeared several times on National Public Radio, and on Today, Good Morning America, CBS Sunday Morning, The Colbert Report, CNBC's Power Lunch, and BBC's The Money Programme.

Discover how Will Schwalbe and David Shipley can help your organization to disaster-proof its email. Visit their Company Reads page to learn more.

Speaking

Topics

Books for Living

Books have always been a constant in Will Schwalbe's life. These experiences as a reader have shaped Schwalbe's firm belief that the joy of reading is multiplied when we share it with others and that books can offer us guidance on how to live our lives. An uplifting and inspiring lecture, it expands on themes from his books The End of Your Life Book Club and Books for Living, and encourages audience members to talk about the books that have shaped them and the paths of the authors who brought them to life.

Connecting With Books & Reconnecting With Ourselves

In the introduction to Books for Living, Will Schwalbe proclaims, "I think we need to read and to be readers now more than ever." The now that Schwalbe is referring to is among other things a world of connectivity, of days bombarded by digital interruptions and constant clicks. Schwalbe's plea is not to reexamine connectivity itself, but to question constant connectivity. And books he believes, and knows from his own experience, are uniquely suited to "change our relationship to the rhythms and habits of daily life." In this deeply inspiring and passionate lecture, Schwalbe shows audiences how books bring us closer to other people and ourselves. Because when you ask what someone is reading you are really doing more; you are asking them who they are and who they are becoming.

How books help us have life's difficult conversations

In this personal and heartfelt lecture, Will Schwalbe talks about how books help people, to talk about things too painful to address directly. Sharing the very personal story of his mother's life, illness, time in hospice and death, Schwalbe talks about the conversations he had with his mother and how books facilitated their dialogue, giving them ways to talk about the things that were most difficult and the most important. This lecture is also filled with humor and joy, as Schwalbe tells how books helped him get to know his mother better in the time they had left. Perfect for hospice and medical organizations.

Video

Praise

for Will Schwalbe

Will is a true gem. He spoke lovingly about his relationships with books, his time spent with his mother and the importance of reading in his life and all of our lives. He couldn't have been more on-point for our organization. What he said resonated with our attendees and his natural ease and humor charmed the room. Our whole organization could not recommend him more highly as a speaker. Everyone who met Will that day was impressed with his genuine kindness, his joyful spirit and his obvious love of reading and books.

—

Literary Coalition of Palm Beach County

Our evening with Will was a tremendous success and we could not be happier. We had about 500 in attendance, a number that we were really pleased with considering the date change, etc. I was sitting at the back of the house during his presentation, and I can tell you that the audience was completely engaged. You could hear a pin drop and everyone was listening intently. He was so gracious during the Q&A—actually throughout the entire event, from reception to the end of the book signing. Just made us love him even more!

—

Fairfield Public Library

Mr. Schwalbe's three days with our hospice and palliative care team in Madison were phenomenally effective and successful. We could not be more satisfied with his visit and the lessons learned from our time together. I would recommend anyone interested in a discussion about human relationships, the importance of reading, lessons on living and dying, or to share a meal with a culinary professional consider bringing Mr. Will Schwalbe to their event.

—

University of Wisconsin School of Medicine and Public Health

What an incredibly gifted speaker! Will's style of presentation embraced every one of our 600 dinner guests as warmly as the intimate conversations he shared with his mother. This exceptional author and presenter captivated us with the tenderest of tales about a mother's love and love of literature while sharing one powerful insight after another. Losing your mother could never be easy, but Will's reflections on that journey gave us a glimpse into a life rich with humility, grace and courage, making us feel as much a part of it as her family. If you're inviting Will to present at a banquet, do yourself a favor and follow this advice – have him speak before you eat. You will not only enjoy your meal more, your conversations will be elevated immeasurably.

—

Center for Practical Bioethics

The students (and faculty) absolutely loved Will's presentation, and are, in fact, still talking about it. He was an absolute delight and a true inspiration, not to mention a perfect start to our 11-day writing residency. The students have been asking all the speakers 'What are you reading?' and it's really setting the tone for a lot of writing that's being done.

Will is an incredible person, a fabulous speaker and a great advocate for our work. This year's luncheon was the best attended and most well-received we've had in years.  We also raised more money for Mile High United Way than we ever have. Much of that success comes from how inspired we all were by Will's story and how he brought all of the messages together. We also sold out of books!  We cannot thank you enough.

Will Schwalbe was a pleasure to listen to, his soft tone and engaging discussion created an atmosphere of openness. He shared his process of writing about his relationship with his mother, his journey at the end of her life and the profound impact this has had in his own life.

Will Schwalbe was great – people are still talking about it.  He was so warm and willing to share his experiences that it inspired us. It was good to learn about him, his mother, his life and to hear about his writing process and other endeavors. The book club discussion was exciting, and it was a pleasure having Will for Trend Week and at Hallmark.

Will Schwalbe and David Shipley came to Scholastic and spoke to the entire trade division of approximately 200 people. Afterwards, many employees at all levels of the organization sought me out to say that it was by far the best presentation they had heard. While the subject is email etiquette, David and Will's talk actually tackles a much bigger organizational issue. It is a thoughtful, practical, and highly entertaining look at improving one's communication in the workplace.

Every employee was also given a copy of the book. Afterwards, we all saw a marked difference in the way we communicated with each other.

I would highly recommend their presentation to any organization interested in shedding a light on the value of thoughtful, positive communication.

—

President of Scholastic Trade and Bookfair Divisions

I wanted to thank you again for attending our event.  I have already received emails from many of the attendees saying that this was the best forum to date and your session was a big hit.

—

Langan Engineering & Environmental Services

Praise for Books for Living

….inspiring and charming….Books, to Schwalbe, are our last great hope to keep us from spiraling into the abyss. It's an old-fashioned thesis—that this ancient medium can save civilization—but I happen to agree. Books build compassion, they inspire reform. They remain, Schwalbe writes, 'one of the strongest bulwarks we have against tyranny.' And man, do we need bulwarks right now. Lots of bulwarks….Read Schwalbe's book.

—

A.J. Jacobs,

The New York Times

Books for Living is [a] gift, and one that keeps giving.

Books for Living is a map, a chart, to the places deep inside ourselves where books can take us.... a beautiful, powerful, warm, funny, awe-inspiring odyssey. An absolutely astonishing gift to all of us who have spent our lives loving books.

—

Louise Penny, bestselling author of the Chief Inspector Armand Gamache novels

Will Schwalbe's Books for Living is a scintillating look at the places books take us. And the books! From The Odyssey to The Girl on the Train, The Little Prince to Reading Lolita in Tehran, with stops in places well-traveled and completely unexpected, Schwalbe uncovers lessons in and around books, including lessons that have nothing to do with the content of the reading. A profound, engaging exploration of the uses to which we put the books of our lives.

—

Thomas C. Foster, author of

How to Read Literature Like a Professor

Books for Living by Will Schwalbe lives wonderfully up to its title. He offers an easy tone, sections chapter by chapter of his chosen stories and their affiliations to our own lives. He reminds me of a diviner who walks the open fields, taps, and reveals something rarely talked about, or perhaps never noticed, in one story or another, but is important. That's a thrill! I can't imagine a person who loves books not being grateful. Any season of the year, this book is a gift.

There are many folks we love…but the first are in books we took to bed when we were sneaking our flashlights under our blankets to enjoy the last few words. These will probably not be our last love under blankets but the first to teach us to trust. Books for Living encourages us to pull those quilts up to warm us and to teach us to express our hopes and dreams…with a kind universe smiling on us this will only be our first…not our last lesson in comforting…exciting…exploring words.

Books

by Will Schwalbe

Media

About Will Schwalbe
212 572-2013

Will Schwalbe travels from New York, NY
Similar Speakers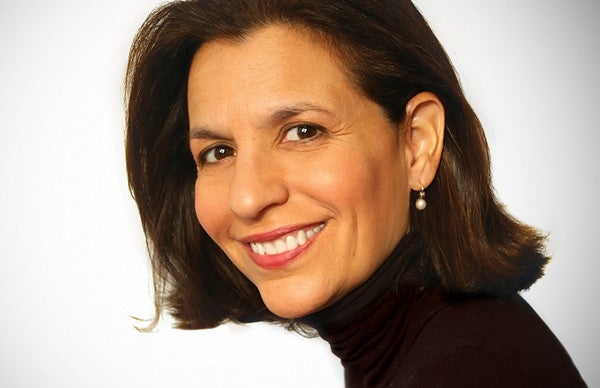 #1 New York Times bestselling author of Wonder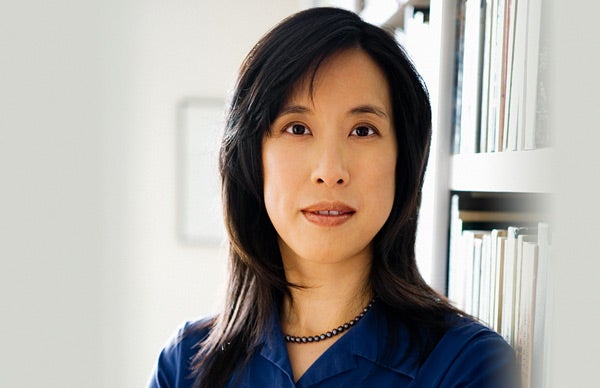 New York Times columnist and physician, author of Final Exam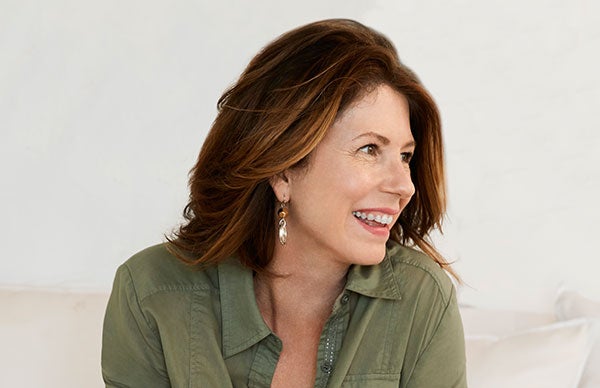 New York Times-bestselling author of The Paris Wife, Circling the Sun, and Love and Ruin.