Add speaker
Remove speaker
Speaker added
R. J. Palacio
#1 New York Times bestselling author of Wonder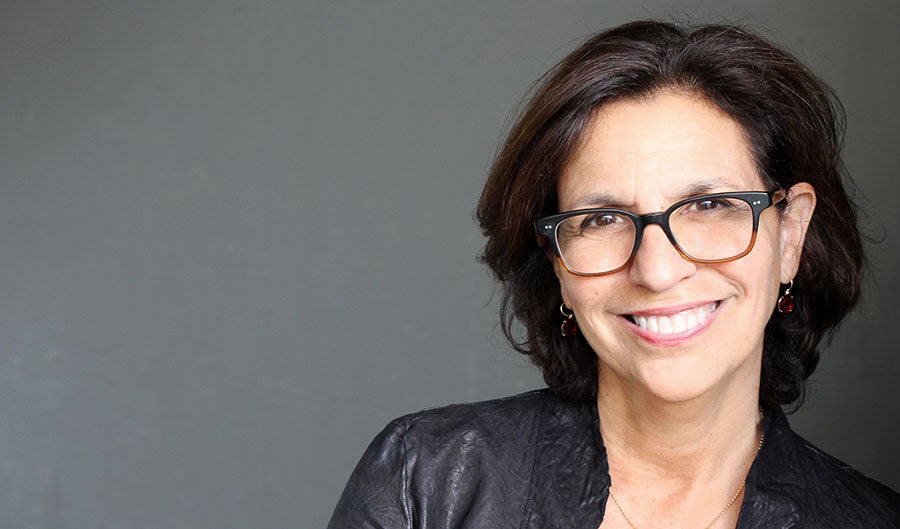 "
I honestly don't believe that empathy is something that can be taught. It can only be inspired.
"
Play Video
Photo Credit: Heike Bogenberger
R.J. Palacio took the children's literature world by storm with the publication of her debut novel, Wonder, a #1 New York Times bestseller that has sold over 1 million copies in North America. All who read it are determined to embrace the book's theme of choosing kindness in their own lives.
About

R. J. Palacio

In 2012, #1 New York Times bestselling author R. J. Palacio became one of the most in-demand authors in children's literature after the release of her debut novel, Wonder. Praised by the New York Times as "rich and memorable," the book was hailed as an instant classic upon its publication and has maintained its popularity since then. Wonder has also been adapted into a film starring Julia Roberts, Owen Wilson, and Jacob Tremblay, which was nominated for an Academy Award.

R. J. Palacio was an art director and graphic designer for more than 20 years, while waiting for the perfect time to start writing her own novel. When she had a chance encounter with an extraordinary child in front of an ice cream store, she realized the time had come to tell Auggie's story.

In the spring of 2012, Wonder inspired a movement based on the importance of empathy and acceptance known as Choose Kind. At ChooseKind.tumblr.com, users can pledge to choose kind; watch the trailer for Wonder; download educational resources; and read about Wonder and R.J.Palacio. The home page features a weekly spotlight of a reader, classroom, or community that has responded to the story.

Wonder has been the recipient of numerous starred reviews, awards, and accolades, including several "Best of 2012" lists. With over 700,000 copies of Wonder sold, R.J. Palacio continues to travel the country speaking about the novel that has inspired countless children, educators, and families. Over 100 schools and communities have chosen Wonder for their One Book, One Read programs, including citywide reads in Santa Monica, CA; Fairfield, CT; Memphis, TN; Naperville, IL; and others.

Her most recent book, the graphic novel White Bird, brings the world of Wonder to a new and thrilling format: the graphic novel.

Speaking

Topics

The Wonder of Wonder

Palacio will discuss how she went from being a book cover designer for other people's novels to becoming the author of her own novel, Wonder. The talk will touch on the real-life experience that inspired her to write Wonder (a brief encounter with a child who had a severe craniofacial difference), and how the soul-searching she did afterward, combined with her son's first year of middle school and a Natalie Merchant song, resulted in her writing her first book. For children ages 8 up and adults.

Choosing Kind

While Wonder is about a boy with a craniofacial difference, it has also been described as a "meditation on kindness." Using the themes in Wonder as a launching point, Palacio will explore the impact of kindness on the world. What is the difference between simply being nice, and choosing to be kind? Can one act of kindness truly save the world? Palacio will look at moments in history and in literature where kindness—or the lack thereof—is a central theme. For children ages 8 up and adults.

Raising Kind Children

Today's news is full of stories of bullying among children. While parents look to schools for answers, Palacio wonders if parents themselves don't hold the key to the solution. In trying so hard to raise high-achieving children for these super-competitive times, do parents—knowingly or unknowingly—telegraph the message that kindness is somehow incompatible with having a competitive edge? Do we put more emphasis on success in sports and academics than we do on achieving success at simply being a good human being? If we spent as much time teaching kids the old-fashioned virtues of politeness, respect, tolerance, fair-mindedness, etc., as we did getting them ready for state exams, would kindness be met with less skepticism in today's world, where it seems to be perceived as a form of weakness? Can kindness even be taught, or is it something that can only be inspired? Using Wonder as a launching point, Palacio raises these questions and more. For adults.

The Wonder of Books (or Why You Can't Have an Author Sign a Kindle)

Before becoming the author of Wonder, R. J. Palacio was an art director and editor with 25 years of experience in book publishing. She designed book covers for hundreds of authors (Paul Auster, Thomas Pynchon, Salman Rushdie, Hilary Mantel, Sue Grafton, Louise Ehrdrich, and Colum McCann to name a few), and worked side by side with editors, marketing executives, publicists, proofreaders, agents, and production managers before becoming director of children's books at her current job. Few people can know what it's like to be on both sides of book publishing, both as a published author and as a true publishing "insider," and Palacio shares her story (and some advice) for would-be authors, book lovers, designers, and anyone interested in a career in publishing. For adults.

Video

Praise

for R. J. Palacio

Ms. Palacio was a wonderful speaker — warm, sincere, straightforward, and moving — just like her book, Wonder. People are still talking about it.

—

The Town School

, New York, NY

We had such a wonderful morning with Ms. Palacio. Our kids, teachers, and parents were all thrilled to meet her and she was so lovely to sign everyone's books. Thank you for working with us and arranging everything. It really was the best author visit we've ever had and a highlight of the year.

Praise for White Bird: A Wonder Story

Shows the impact of the Second World War, and the rise of fascism, on what had been a pastoral, fairy-tale childhood, with White Bird pulling no punches in connecting that historical moment to what's happening in the world today.

Sure to be popular among fans of Wonder and educators who want to connect past to present.

R.J. Palacio brings to life the nature of heroism and the real risks we face today.

—

Meg Medina, Newbery award-winning author of

Mercy Suarez Changes Gears

Rare, superb, timely, and timeless.

—

Mark Siegel, author of the 5 Worlds graphic novel series

Praise for Wonder

Palacio has an exceptional knack for writing realistic conversation and describing the thoughts and emotions of the characters…A well-written, thought-provoking book.

—

School Library Journal

(starred review)

Palacio makes it feel not only effortless but downright graceful, and by the stand-up-and-cheer conclusion, readers will be doing just that, and feeling as if they are part of this troubled but ultimately warm-hearted community.

—

Booklist

(starred review)

Few first novels pack more of a punch: it's a rare story with the power to open eyes–and hearts–to what it's like to be singled out for a difference you can't control, when all you want is to be just another face in the crowd.

—

Publishers Weekly

(starred review)

Wonder is a shining jewel of a story that cannot help but encourage readers of all ages to do better, to be better, in how they treat others in life. I'm totally in love with this novel.

—

Trudy Ludwig, anti-bullying advocate and author of

My Secret Bully, Confessions of a Former Bully, Better Than You,

and

Just Kidding

Wonder is a beautifully told story about heartache, love, and the value of human life. One comes away from it wanting to be a better person.

—

Patricia Reilly Giff, two-time Newbery honor-winning author of

Lily's Crossing

and

Pictures of Hollis Woods

A beautiful story of kindness and courage. There are many real and well-developed characters, and they each have their shining moments. Of course, Auggie shines the brightest.

—

Clare Vanderpool, Newbery award-winning author of

Moon Over Manifest

It is the deceptive simplicity and honesty of the work that make Wonder so memorable. Every single character seems real and well drawn and oh-so human…This book is beautiful.

—

Christopher Paul Curtis, Newbery award-winning author of

Bud, Not Buddy

Full of heart, full of truth, Wonder is a book about seeing the beauty that's all around us. I dare you not to fall in love with Auggie Pullman.

—

Rebecca Stead, Newbery award-winning author of

When You Reach Me

It's in the bigger themes that Palacio's writing shines. This book is a glorious exploration of the nature of friendship, tenacity, fear, and most importantly, kindness.

In a wonder of a debut, Palacio has written a crackling page-turner filled with characters you can't help but root for.

Wonder is the best kids' book of the year.

Rich and memorable...It's Auggie and the rest of the children who are the real heart of 'Wonder,' and Palacio captures the voices of girls and boys, fifth graders and teenagers, with equal skill.

What makes R.J. Palacio's debut novel so remarkable, and so lovely, is the uncommon generosity with which she tells Auggie's story…The result is a beautiful, funny and sometimes sob-making story of quiet transformation.

—

The Wall Street Journal

Books

by R. J. Palacio

Media

About R. J. Palacio
212 572-2013

R. J. Palacio travels from Brooklyn, NY
Similar Speakers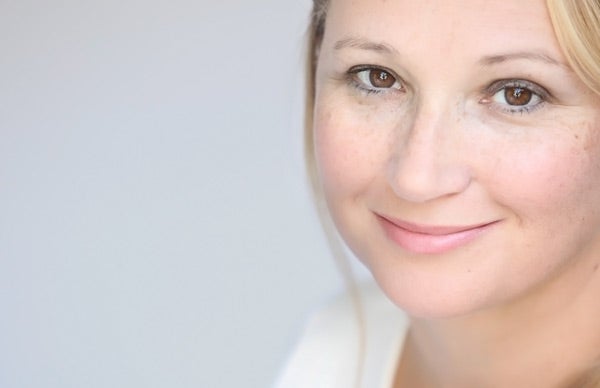 Three-time Newbery Honor-winning and New York Times-bestselling author of Babymouse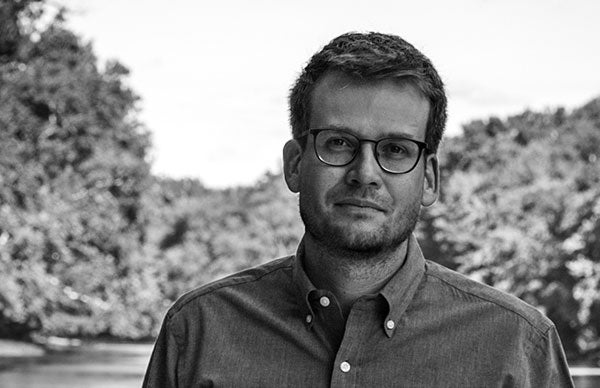 #1 New York Times-bestselling author of The Fault in Our Stars and Looking for Alaska, YouTube content creator, podcaster, and philanthropist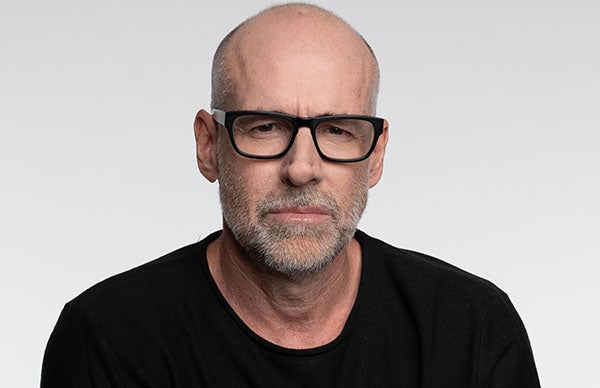 Marketing Professor at NYU Stern, bestselling author, serial entrepreneur