Add speaker
Remove speaker
Speaker added
Dr. Vint Virga
Distinguished veterinary practitioner and animal behaviorist, and author of The Soul of All Living Creatures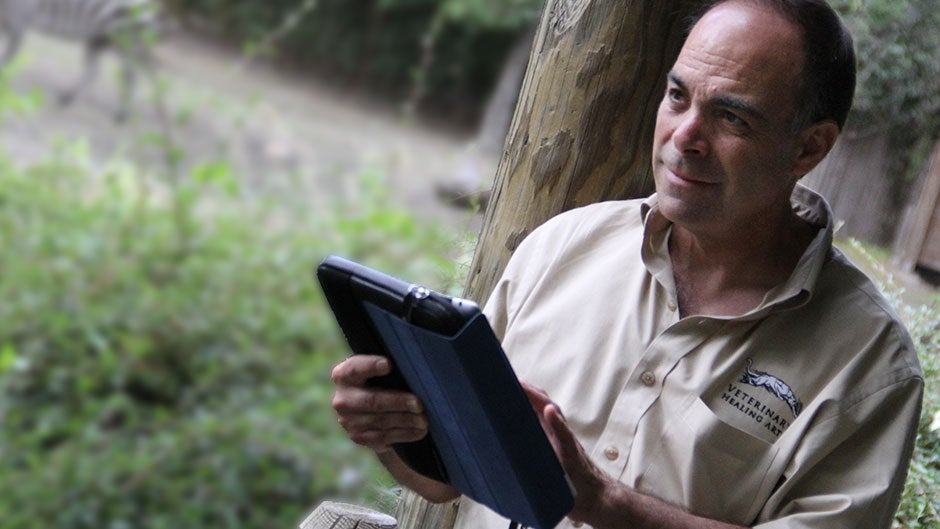 "
Scientists often say that we don't know what animals feel because they can't speak to us ... But the thing is, they are reporting their inner states. We're just not listening.
"
Play Video
Dr. Vint Virga is a renowned veterinary practitioner recognized for his astute insights into animal behavior and the author of The Soul of All Living Creatures. A dynamic and accomplished speaker, Dr. Virga's lectures explore the similarities between human and animal behavior and teach audiences the ways in which humans can benefit from closer attention to our four-legged counterparts.
About

Vint Virga

For over twenty-five years, Dr. Virga has been a distinguished practitioner and leader in veterinary medicine, recognized for his insights into our relationships with animals. His expertise spans the animal kingdom from  domestic animals to wild species such as leopards, gibbons, wolves, and giraffes. As the founder and CEO of Veterinary Healing Arts, he has worked extensively with dogs and cats, and currently serves as a consultant to zoos and wild animal parks on the behavioral well-being and management of animals in their care.

A recognized expert on animal behavior and a prominent advocate for nurturing the human-animal bond,  Dr. Virga has been invited to speak at hundreds of private corporations, nonprofit foundations, colleges and universities, zoos and wild animal parks, libraries, and conferences; including, Disney's Animal Kingdom, Chicago's Brookfield Zoo, Cornell University, and the American Veterinary Medical Association Annual Convention. He is distinguished for his insights into the parallels between human and animal behavior—making animal behavior meaningful, relevant, and easy to understand.

Outside of clinical practice, he has served as an advisor to leading U.S. corporations, professional associations, and animal welfare organizations; a veterinary liaison to the U.S. Congress; and an expert on legal and legislative issues concerning animal health and welfare.

In his writing, Dr. Virga portrays a unique sensitivity and compassion toward both humans and animals. His book, The Soul of All Living Creatures, is a winner of the 2014 Nautilus Silver Book Award.

Dr. Virga received his Doctorate in Veterinary Medicine from the University of California, Davis and completed his clinical residency in behavioral medicine at Cornell University. He is board certified in veterinary behavior and a Diplomate of the American College of Veterinary Behaviorists. Dr. Virga lives in southern New England with his wife, daughter, and two Norwegian forest cats.

Speaking

Topics

Hidden Messages: What We Say Without a Word

A wolf 's howl at midnight, a dog's snarl at a stranger, a cat's rubbing against our legs as we step from the shower—all animals express themselves through immensely rich signals: touch, scents, sounds, facial expressions, postures, and gestures. In this talk, Dr. Virga enlightens us on messages we often miss in our lives with animals. Exploring how we can step from the shoes of a human and into the footsteps of the creatures around us, he reveals how words often get in the way of the messages we most desire to share with others.

Integrity: Living in Balance

What can animals teach us about living in balance, placing our human wants and needs in line with our priorities and what we value most in life? Comparing life for snow leopards and bears in their zoo habitats with those of our cats and dogs within our own families, Dr. Virga explores how they adjust to their changing environments. Drawing perceptions from migrating geese and Thompson's gazelles at the watering hole, he reveals their key lessons for bringing our lives more fully into balance.

The Inner Lives of Animals

What does it mean when an elephant lowers her head and folds her trunk underneath her chin? Or when a zebra wuffles, softly blowing air between her lips? Or when an African wild dog licks and nibbles at the lips of another? In this talk, Dr. Virga opens a window into the mysterious world of animal behavior that we rarely get a glimpse of. From his insights and stories of creatures he has worked with, he'll explain how animals are reporting their emotions and thoughts so we can know better how to respond to them.

Video

Praise

for Vint Virga

Thank you for the wonderful conversation and your amazing patience with audience members.  Thank you too for the incredible and important work you do.

—

Jewish Community Center

, San Francisco

Praise for The Soul of All Living Creatures

Many books celebrate our connection with animals, but the best of them bring that connection to life in a way that truly changes how we see ourselves. Vint Virga's understanding of animals is deep and hard-won, and this haunting, enormously insightful book reflects that on every page.

—

Ptolemy Tompkins, author of

The Divine Life of Animals

Part animal primer, part detective tale, part existential treatise, veterinary behavioral medicine expert Vint Virga's new book takes us in the minds and motivations of our four-legged friends, and reveals what their actions can show us about ourselves (if we stop to pay attention) ... just as apt for the Personal Growth as the Nature section of the bookstore

Do animals have souls? What is the connection between animals and people? Is there a spiritual bond between human and beast? How do animals impact our lives? Dr. Vint Virga… answers many of these questions… The author believes that there is a profound harmony between animals and humans. He edifies the importance of keeping an open mind and heart when dealing with animals as they hold the ability to be great teachers to us and propel us into a deeper self-knowledge and insight, if we allow ourselves to shed our rigid social roles and identities."

—

In Mind Magazine

: The Inquisitive Mind

Books

by Vint Virga

Media

About Vint Virga
212 572-2013

Vint Virga travels from Rhode Island
Featured Title
The Soul of All Living Creatures
"The Soul of All Living Creatures is an inspiring, joyful, uplifting account of the magical bonds between humans and the earth's creatures.  This book conveys a profound message: We are part of a larger web of life that we must honor, or risk grave consequences.  Thank you, Dr. Virga, for reminding us of this crucial fact." –Larry Dossey, MD, author of Reinventing Medicine and One Mind
Similar Speakers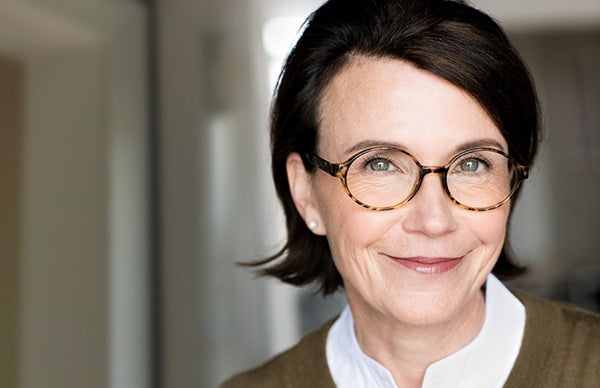 Cardiologist and author of the New York Times bestseller Zoobiquity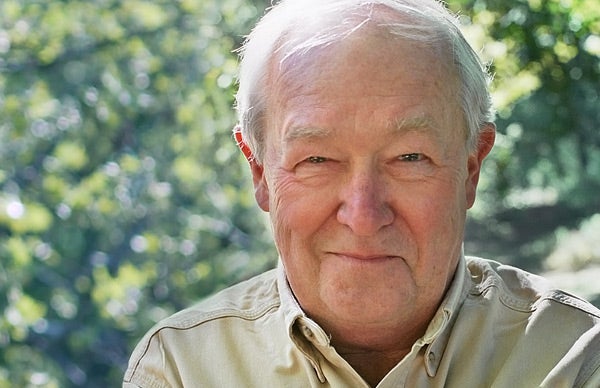 Award-winning journalist for The Wall Street Journal and The New York Times, and author of Nature Wars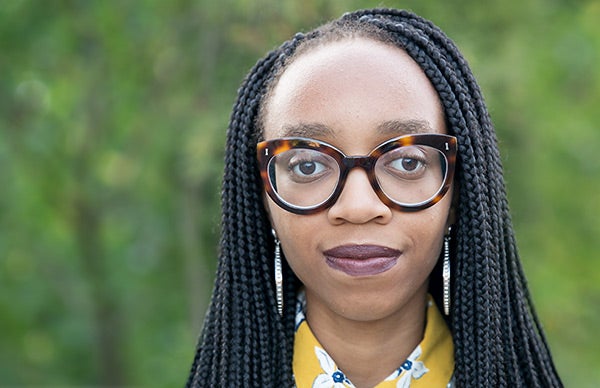 Feminist activist and editor of Can We All Be Feminists?