Add speaker
Remove speaker
Speaker added
Susan Casey
New York Times-bestselling author of The Wave and former editor in chief of O, The Oprah Magazine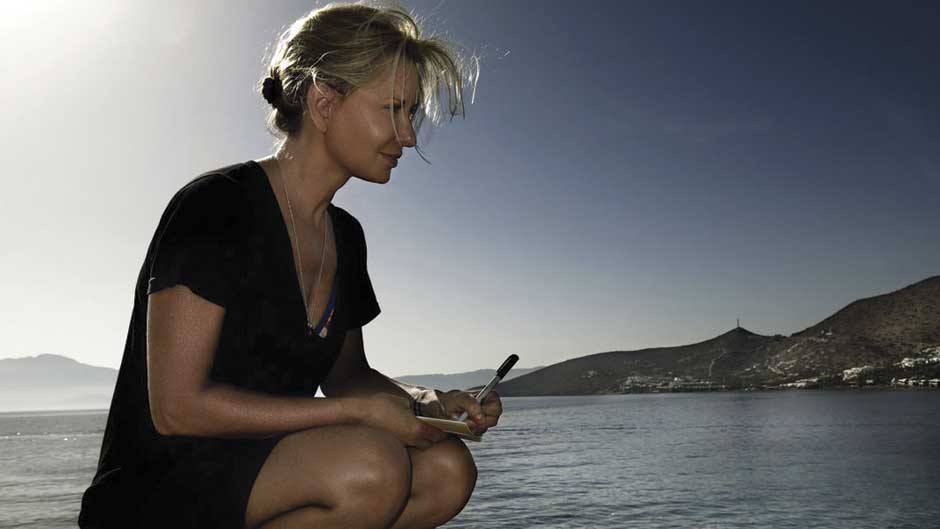 "
All the technology in the world won't help us if we approach the planet we live on as an adversary.
"
Photo courtesy of the author
Susan Casey is an award-winning journalist and editor, ocean lover, and the bestselling author of The Wave, The Devil's Teeth, and most recently, Voices in the Ocean. A powerful and engaging voice for our environment, Casey inspires audiences to pursue change and look at the world beneath the waves.
About

Susan Casey

Susan Casey is the author of three New York Times bestsellers, The Wave: In Pursuit of the Rogues, Freaks, and Giants of the Ocean; The Devil's Teeth: A True Story of Obsession and Survival Among America's Great White Sharks; and most recently, Voices in the Ocean: A Journey Into the Wild and Haunting World of Dolphins. She is the former editor-in-chief of O, The Oprah Magazine, and has also served as editor in chief of Sports Illustrated Women, editor-at-large for Time Inc., and creative director for Outside magazine, where she was part of the editorial team that developed the stories behind the bestselling books Into Thin Air, and The Perfect Storm, as well as the movie Blue Crush.

Casey's combination of immersive reporting, intense scientific research, and evocative prose have made her books contemporary classics of adventure writing. In her lectures, Casey delves into these thrilling investigations and speaks about her research and  personal experiences, such as venturing into 70-foot waves, living among a neighborhood of great white sharks, or swimming the open seas with a pod of dolphins. She is a master storyteller, at home discussing cutting-edge science, extreme risk-taking, environmental issues, ocean mysteries, the media landscape, or her own inspiring, unusual career.

Casey's work has garnered multiple National Magazine Awards and been featured in the Best American Science and Nature Writing, Best American Sports Writing, and Best American Magazine Writing anthologies; and has appeared in Esquire, Sports Illustrated, Fortune, Outside, and National Geographic. She has made numerous TV appearances, including The Oprah Winfrey Show, The Daily Show, Charlie Rose, Conan, Anderson Cooper 360, Nightline, Good Morning America, Today, The CBS Morning Show, and others. Casey is also a frequent guest on NPR.

Her lecture venues include Apple, Google, the Medill School of Journalism, American Institute of Graphic Arts, American Society of Magazine Editors, Magazine Publishers Association, Maui Arts and Cultural Center, the Chicago Gift Market, the Marina Recreation Association, and the National Writers Series.

Speaking

Topics

Voices in the Ocean

While swimming off the coast of Maui, Susan Casey was surrounded by a pod of spinner dolphins. It was a profoundly transporting experience, and inspired her to embark on a five-year global adventure to explore the nature of these remarkable beings and their complex relationship to humanity. In this lecture, Casey retraces her journey into the mysterious world of dolphins and explains why these highly evolved, intelligent creatures have a lot to teach us about life's greater purpose, and about ourselves.

The Wave: In Pursuit of the Rogues, Freaks, and Giants of the Ocean

An ocean lover and fearless journalist, Susan Casey has travelled the globe hunting the monsters of the ocean: giant waves. In her lecture, Casey illustrates why giant waves are the original primordial force and physical reminders of the hidden energies that power everything.

Find Your Voice, Tell Your Story

Bestselling author, award-winning journalist, and former editor-in-chief of O, The Oprah Magazine, Susan Casey shares her highly successful strategies for getting your message across with impact and style. In this lecture, audiences will learn how Casey is applying her expertise of cultural trends, marketing, and branding to print and digital media. You'll walk away knowing why Casey is one of the most sought-after communicators in the world, and how you can apply this information to your own business, or in your own life.

Video

Praise

for Susan Casey

Praise for The Devil's Teeth

An evocative and entertaining account of the cutting edge of marine biology.

Susan Casey's lively portrait of life among Northern California's white sharks and the dogged researchers who study them indulges in just the right mix of anxiety, gore and reassuring shark science. One can find reason to fear the waves and then muster the courage to enter them, usually within the same chapter…The sharks are the stars of Casey's story, but the Farallones steal the show.

—

The New York Times Book Review

Praise for The Wave

Extraordinary…I'm only allowed 800 words for this review. Here are a few: fascinating, heroic, dazzling, terrifying, amazing, unbelievable, mesmerizing, instructive, enlightening, superb. This is the Dragon Tattoo, Moby Dick, Into Thin Air for our time; a powerful, articulate ride into a world you never knew existed but that you will never, never forget.

You think Jaws made you fear the ocean? In this adrenaline rush of a book, Casey describes 'nature's biggest tantrum.' Her eerie, majestic descriptions make The Wave an unsettling thrill ride that's as terrifying as it is awe-inspiring.

Immensely powerful, beautiful, addictive and, yes, incredibly thrilling…Casey unlocks the mysteries of waves in her fascinating and enlightening book. And like a surfer who is happily hooked, the reader simply won't be able to get enough of it.

—

San Francisco Chronicle

Praise for Voices in the Ocean

Casey skillfully weaves global adventure travelogues, first-person reportage and deep archival research. She exhibits a flair for peppering her tales with complex scientific concepts but keeps them accessible for consumption by a broader audience without losing the narrative arc or momentum.

What starts out as a feel-good, new-agey account darkens like the sunlight diminishing in the deep, subtly turning into a devastating chronicle of one of the most egregious mismatches in natural-human history. The result is a brilliantly written and passionate book. . . . timely and urgent.

Part science, part memoir, part impassioned plea for change, [Voices in the Ocean] fascinates.

[A] blend of mystic wonder with scientific awe and downright dangerous environmental confrontations.

"Casey transports us through the many truths and myths about dolphins…. Painstakingly researched and gorgeously written, Voices in the Ocean provides textbook-depth education that is based on Casey's years of swimming the open seas with dolphins, interviews with leading experts and protectors, and harrowing trips to the nether reaches of the globe where horrific brutalities occur.

Books

by Susan Casey

Media

About Susan Casey
212 572-2013

Susan Casey travels from New York, NY
Similar Speakers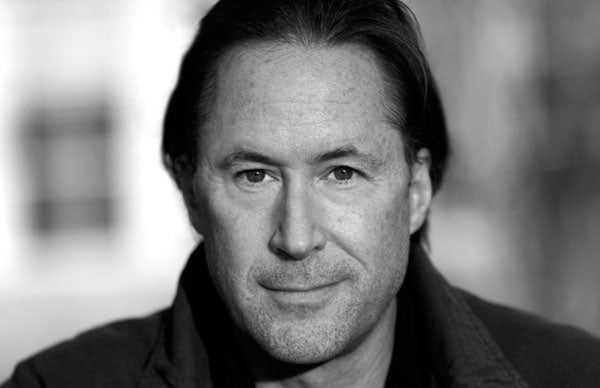 Award-winning editor of Outside magazine and bestselling historian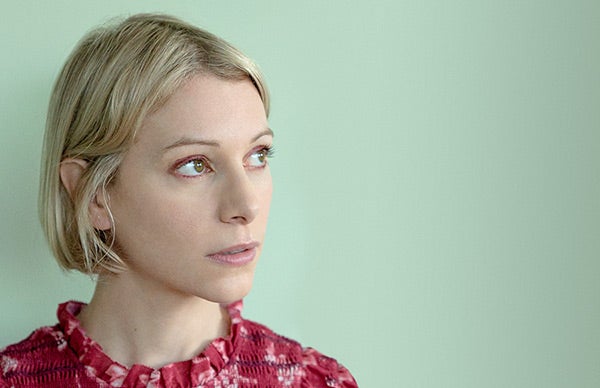 MacArthur Fellow, visual journalist, author, and artist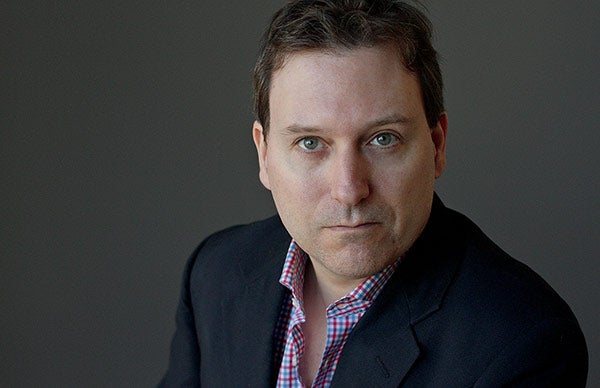 Pulitzer Prize-winning investigative journalist and author of the New York Times bestseller Bad Blood