Add speaker
Remove speaker
Speaker added
Lara Prescott
Author of The Secrets We Kept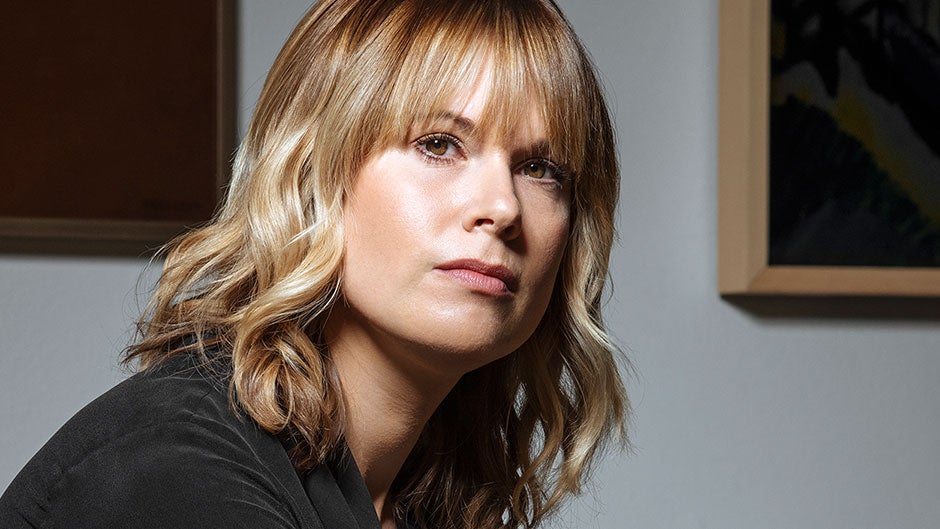 Photo credit: Trevor Paulhus
Lara Prescott's debut novel, The Secrets We Kept, is a thrilling tale of secretaries, spies, and sacrifice inspired by the true story of the CIA plot to infiltrate Soviet Russia—not with tanks and guns, but with the greatest love story of all time: Doctor Zhivago. An exciting new voice in historical fiction, Prescott's dynamic speeches aimed at literary audiences touch on how powerful storytelling can bring the past to life.
About

Lara Prescott

Lara Prescott's debut novel, The Secrets We Kept, made a huge splash on the literary scene, with the remarkable buzz generated by a first-time author serving as a true testament to Prescott's talents and her powerful work. Equal parts history, love story, and Cold War thriller, The Secrets We Kept is based on the astonishing true story of the CIA's audacious infiltration of Russian hearts and minds through the literary classic, Doctor Zhivago.  The Secrets We Kept has been optioned for film and will be published in 28 languages.

In talks for audiences at universities, libraries, historical societies, museums, and more, Prescott discusses her writing process, how budding authors can find their voices, and her painstaking but powerful work of historical fiction. Building on her research for The Secrets We Kept, she also takes audiences into a deep dive of the secret history and cultural impact of Doctor Zhivago.

Prescott received her MFA from the Michener Center for Writers at the University of Texas, Austin. Previously, she was an animal protection advocate and a political campaign operative. Her writing has appeared in The Southern Review, The Hudson Review, Crazyhorse, Tin House, and Day One. She is the recipient of the Crazyhorse Fiction Prize, the Fania Kruger Fellowship, and the Michener Center for Writers Fellowship, as well as an Pushcart Prize Honorable Mention.  She lives in Austin, Texas with her husband and cats.

Speaking

Topics

The Secret Life of Doctor Zhivago

From banned book to CIA weapon to Hollywood film, Lara Prescott illuminates the secret history and lasting cultural impact of Boris Pasternak's masterpiece Doctor Zhivago. She  also takes a deeper dive into the text of Doctor Zhivago , discussing themes, plot, structure, character development, imagery, the limits of translation, and the poems which conclude the novel. Prescott raises important questions on the text and its role in the canon: To what purpose was this novel banned? Does literature still have the power to change the world?

Finding the Voice

What makes a work of fiction stand out? What makes you keep turning the page? What makes a character stay with you long after the story has ended? The answer, in part, is voice. You may have heard writers, agents, and editors talk about the importance of voice before, but what is it exactly? And how do writers find the best voice for the story they're telling? In this talk, Lara Prescott uses a combination of class discussion, close readings, and writing/revision exercises to give your manuscript new power and urgency through voice.

Writing Historical Fiction

How does one begin to write about the past, whether it's the Cold War or the fall of the Ming Dynasty? Do you research before you put pen to paper or as the story develops? And is too much research ever a hindrance? In this discussion, Lara Prescott shares the research process for her book, The Secrets We Kept, and how she found a way to give new light to a historical event. From reading declassified CIA documents to obtaining genuine artifacts to traveling to Moscow, London, Paris, and D.C., Prescott discusses what worked best for her as well as missteps along the way.

Video

Praise

for Lara Prescott

It was so great!  Lara was amazing, and it was actually really nice to see her in her 'writing shed' even though she couldn't be with us in person. I have heard nothing but great things from attendees. A huge success on our end!

Lara's visit to Pasadena Public Library was a huge success. Lara was extremely engaging with all attendees at Pasadena City College and Pasadena Public Library, including high school students, community members, avid book group members and library users. Her two presentations were captivating, professional and in keeping with the spirit of ONE CITY, ONE STORY – a community read designed to engage, inspire, and connect people. Her thoughtful responses drew the community into her thrilling tale of espionage, history, and love.

—

Pasadena Public Library

Praise for The Secrets We Kept

A whirlwind of storytelling. In Prescott's supremely talented hands, the result is no less than endlessly fascinating, often deliciously fun as well as heartbreaking. The Secrets We Kept is a dazzling, beguiling debut.

—

BookPage

(starred review)

A page-turner that is at once a spy thriller, historical fiction and heartfelt romance...A thumping good story.

Prescott crafts a cloak-and-dagger story of passion, espionage, and propaganda.

—

The Wall Street Journal

A gorgeous and romantic feast of a novel anchored by a cast of indelible secretaries.

Delightful... An intriguing and little-known chapter of literary history is brought to life with brio.

—

Kirkus Reviews

(starred review)

Through lucid images and vibrant storytelling, Prescott creates an edgy postfeminist vision of the Cold War, encompassing Sputnik to glasnost, typing pool to gulag, for a smart, lively page-turner. This debut shines as spy story, publication thriller, and historical romance with a twist.

—

Publisher's Weekly

(starred review)

One of the most unique and devastating novels [I have] read in years.

—

Deb Olin Unferth, author of

Minor Robberies

A first-rate novel, and it signals the arrival of a major new writer.

—

Bret Anthony Johnston, author of

Remember Me Like This

Provocative, haunting and a damn good read.

—

H.W. Brands, author of

The First American

Stylish, thrilling, smart, vivid.

—

Elizabeth McCracken, author of

Thunderstruck & Other Stories

Epic in scope, deliciously meaty, and utterly convincing.

—

Ben Fountain, author of

Billy Lynn's Long Halftime Walk

Books

by Lara Prescott

Media

About Lara Prescott
212 572-2013

Lara Prescott travels from Austin, TX
Featured Title
The Secrets We Kept
"The Secrets We Kept is simply sensational. Two gripping narratives unfold in the pressure cooker of the Cold War: passionate, courageous Olga who stands in the shadow of Soviet author Boris Pasternak yet inspires him to write a heroine for the ages, and the cynical, equally-overshadowed women of the CIA who help bring Pasternak's masterpiece Dr. Zhivago to bear as a weapon against Soviet oppression. From the gulags of the USSR to the cherry trees of Washington DC, the story grips and refuses to let go. Lara Prescott is a star in the making."
—Kate Quinn, New York Times Bestselling author of The Huntress and The Alice Network
Similar Speakers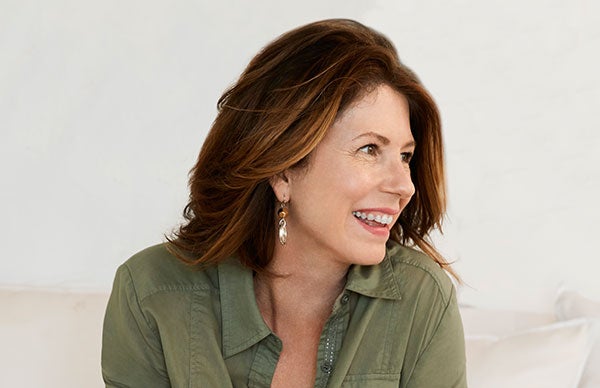 New York Times-bestselling author of The Paris Wife, Circling the Sun, and Love and Ruin.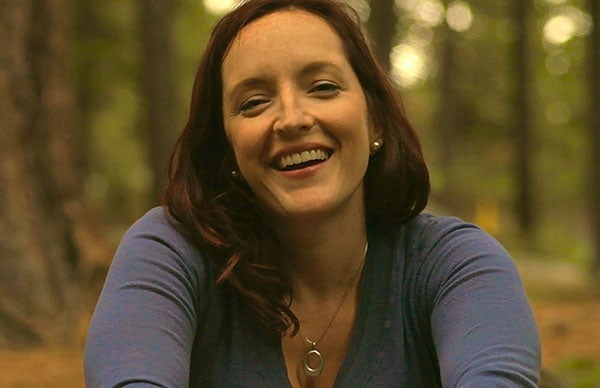 Author of The Great Believers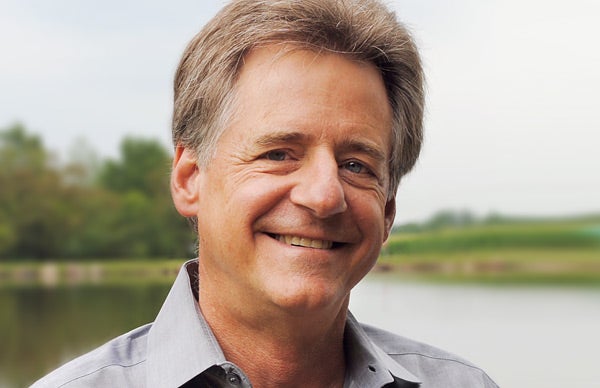 New York Times-bestselling author of historical and military fiction