Add speaker
Remove speaker
Speaker added
Ariel Lawhon
Critically acclaimed New York Times bestselling author of historical fiction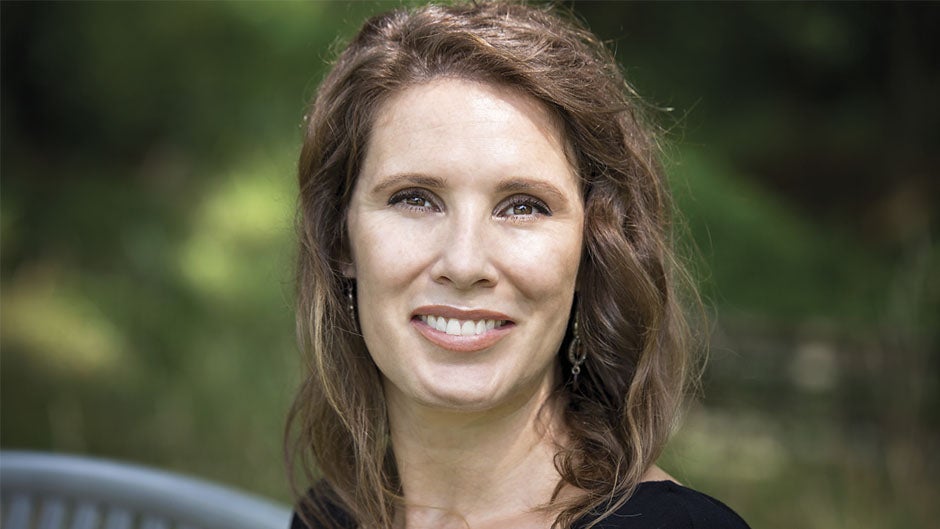 Ariel Lawhon is a critically acclaimed author of bestselling historical fiction novels such as I Was Anastasia, Code Name Hélène, Flight of Dreams and The Wife, the Maid, and the Mistress. A lively and engaging speaker, she is a favorite with book clubs, women's groups, and library audiences who want to learn more about the fascinating true-life stories behind her page-turners.
About

Ariel Lawhon

Ariel Lawhon is the critically acclaimed New York Times bestselling author of I Was Anastasia, a riveting historical suspense that takes readers on a heartrending and harrowing saga that spans fifty years and touches three continents. Seamlessly blending in fiction with historical facts, Lawhon unravels the extraordinary twists and turns in Anna Anderson's fifty-year battle to be recognized as Anastasia Romanov in this brilliantly crafted dual narrative.

Lawhon loves to explore the ambiguities behind famous historical figures whose full stories remain a mystery to her readers. In her debut novel, The Wife, the Maid, and the Mistress, she reimagines the scandalous murder mystery of Judge Joseph Crater; in Flight of Dreams, the Hindenburg disaster is retold through the interwoven stories of the people involved; and in Code Name Hélène, she follows the life of the socialite spy Nancy Wake. Lawhon draws readers into her narratives with her enthralling storytelling that incorporates fascinating historical details.

Lawhon's books have been translated into multiple languages and have been part of numerous Library Reads and Book Club picks. An eloquent speaker, she is always enthusiastic about sharing her creative process and the inspiration for her novels with library, educational, and community audiences.

As an avid lifelong reader, Lawhon cofounded the popular online book club, SheReads.org (which ran from 2009 to 2020) to engage with readers everywhere. She lives in Nashville, Tennessee with her husband and four sons.

Speaking

Topics

The Mystery of History

Writing historical fiction is equal parts research and intuition, knowing how to sift through the facts and dates, while also finding the real story in the blank spaces between those details. The key, of course, is asking the right questions. What caused the Hindenburg explosion? Did Anastasia Romanov really die in 1918? Was Nancy Wake reunited with her husband after WWII? There are the things that we know for sure and then there are the things that we suspect. The latter is where the storytelling magic happens. In this lecture, the author will discuss the unique historical mysteries at the heart of her novels, and the process by which she solves them.

Full Circle Moments

When a book goes into the world it belongs to the reader. And yet there is an intimate connection between the one who writes the book and the one who reads it. In this lecture the author focuses on the full circle moments that have come from writing each of her novels: how, thanks to a reader, an infamous missing person's case was solved after the publication of The Wife, the Maid, and the Mistress; how, during her book tour for Flight of Dreams, she met a man who'd spent time on the Hindenburg; how the publication of I Was Anastasia brought her in contact with the woman who did the definitive genetic research that concluded once and for all whether Anastasia Romanov died in 1918; and how she has corresponded with the last surviving female member of the Special Operations Executive after writing Code Name Hélène.

The Fine Art of Turning Nothing into Something

Ariel Lawhon's path to publication is atypical. There is no university, MFA program, internship, professor, or fellowship. Instead there is a six-mile dirt road, a home that does not have running water or electricity, and sixteen years spent living in abject poverty. Like every story that has ever been written, Ariel herself came from nothing. But turning "Nothing" into "Something" is an art form she has spent a lifetime trying to perfect. In this lecture she will discuss her unique life story and how it applies to the everyday work of writing a novel.

Video

Praise

for Ariel Lawhon

Praise for I Was Anastasia

[Lawhon's] effortless, eloquent prose transports the reader via a dramatic, suspenseful and satisfying work of historical fiction…Lawhon brilliantly employs an inventive and non-linear dual narrative to tell the tale of how Anastasia would become Anna Anderson, or, perhaps, how Anna became Anastasia….In the end, what Lawhon does so convincingly is shake up our notion of identity. And not just that of Anastasia and Anna. Are we who we say we are, or who others believe us to be? It's a question that lingers long after the final page.

The fate of the Grand Duchess Anastasia, youngest daughter of the last Tsar, is an old mystery that never gets old. In the hands of Ariel Lawhon, it springs to life again, challenging everything we believe about what we remember and who we are. Was Anna Anderson really the only survivor of the Romanovs or was she a persistent fraud? Somehow, Lawhon, a masterly writer, not only leads her readers to ponder this riddle, but to care about it as well. This is a deft and deeply moving saga.

—

Jacquelyn Mitchard,

New York Times

bestselling author of

The Deep End of the Ocean

A young Tsarina traveling towards tragedy and an aging Grand Duchess penniless and betrayed. Twin stories so gripping you will believe history itself can be rewritten. Told with masterful intensity and moments of true human compassion.

—

Helen Simonson,

New York Times

bestselling author of

The Summer Before the War

Ariel Lawhon is a masterful storyteller; I Was Anastasia is a wild ride, extravagant with its vivid sensory experiences and page turning suspense. Inspired by history, and infused with imagination and intrigue, this novel satisfies with every twist and turn. I was both captivated and enchanted; I will carry this story—from its beguiling opening to its catch-my-breath ending — in my heart and imagination for a long, long while.

—

Patti Callahan Henry,

New York Times

bestselling author of

Driftwood Summer and The Bookshop at Water's End

I don't know what's most impressive about I Was Anastasia: the wildly inventive structure, the ferocious heroine (or is it two?), or the dark, twisted questions it raises about the stories we tell—both to others and to ourselves. Ariel Lawhon has written a gorgeous, haunting puzzle of a book that will grip you until the final page.

—

Karen Abbott,

New York Times

bestselling author of

Sin in the Second City and Liar Temptress Soldier Spy

Praise for Flight of Dreams

We are introduced to a carousel of suspicious characters . . . so as the zeppelin cruises serenely through the clouds, the earthbound reader ricochets from distrust to uncertainty to outright foreboding. At every page a guilty secret bobs up; at every page Lawhon keeps us guessing. Who will bring down the Hindenburg? And how?

—

The New York Times Book Review

An enthralling nail-biter.

Flight of Dreams may be viewed as a Titanic of the skies. Lawhon's novel, however, needs no such comparison. It has ample emotional fuel to sail on its own, even knowing its spectacular end.

Historical fiction at its best.

—

Acadian Lifestyle Magazine

Rich with historical detail and spiked with plenty of surprises.

Praise for The Wife, the Maid, and the Mistress

This book is more meticulously choreographed than a chorus line. It all pays off. Clues accumulate. Each scene proves important. Everyone lies. Once the rabbit is out of the hat, everything takes on a different texture, reorganizes and makes sense. A second reading, like a second cocktail, is almost better than the first.

—

Chelsea Cain,

The New York Times Book Review

Inspired by a real-life unsolved mystery, this mesmerizing novel features characters that make a lasting impression.

A gripping, fast-paced noir novel. . . . Lawhon brings fresh intrigue to this tale. . . . [and] captures a New York City period full of high-kicking showgirls, mob-linked speakeasies and Tammany Hall political scandal.

A genuinely surprising whodunit.

A romp through New York in the late '20's. . . . Populated by gangsters and crooked politicians, society ladies and dancers, this story is nothing like your day-to-day life and yet . . . you will find the three women mentioned in the title strangely recognizable.

Books

by Ariel Lawhon

Media

About Ariel Lawhon
212 572-2013

Ariel Lawhon travels from Nashville, Tennessee
Featured Title
Code Name Helene
"Ariel Lawhon delivers in Code Name Hélène. This fully animated portrait of Nancy Wake— underground operative, charmer in red lipstick, loving wife, and hard-hitting woman of her times, will fascinate readers of World War II history and thrill fans of fierce, brash, independent women, alike. A stark exploration of the remarkable difference one person, willing to rise in the face of fear, can make." —LISA WINGATE, #1 New York Times Bestselling author of Before We Were Yours
Similar Speakers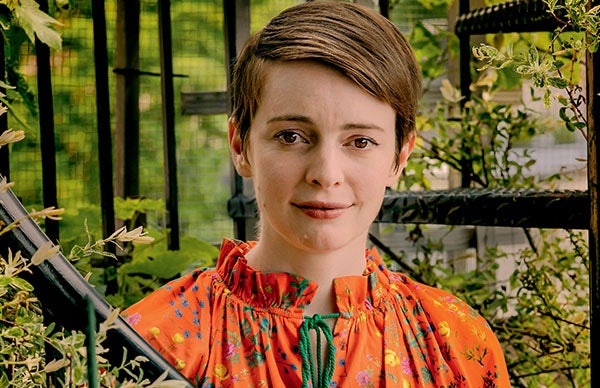 Author of Station Eleven and 2014 National Book Award finalist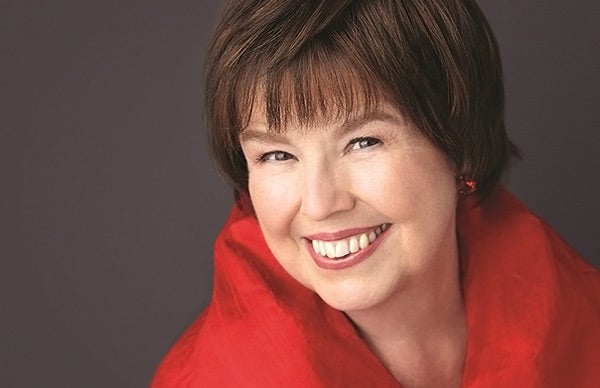 #1 New York Times and USA Today bestselling author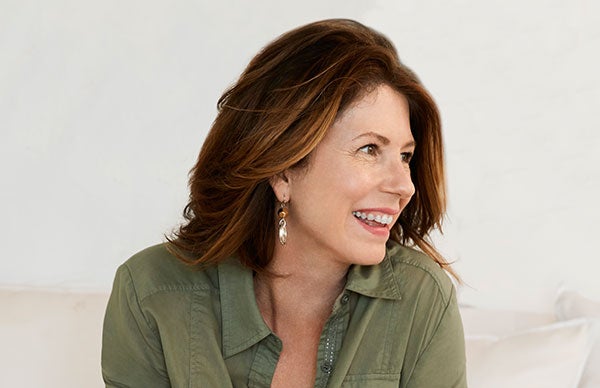 New York Times-bestselling author of The Paris Wife, Circling the Sun, and Love and Ruin.