Add speaker
Remove speaker
Speaker added
Kristin Henning
Professor of Law at Georgetown University and author of The Rage of Innocence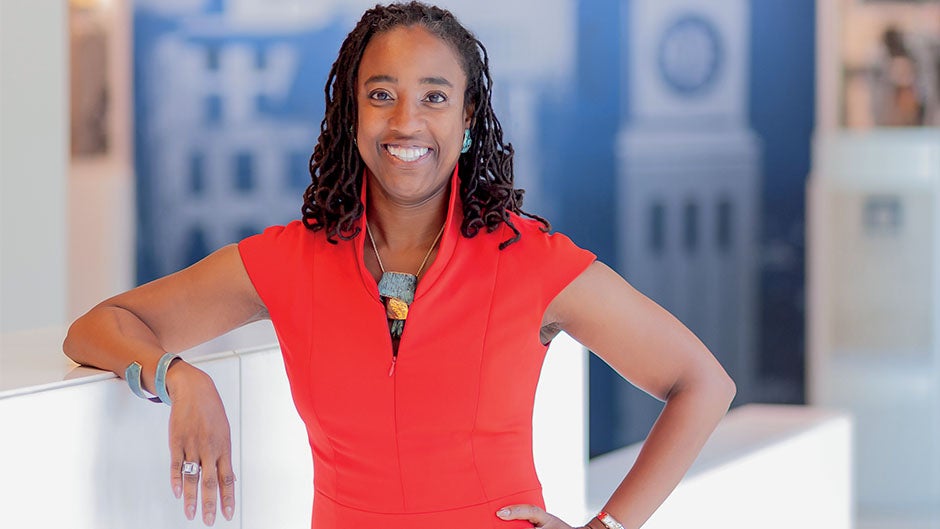 Photo Credit: Teruko Richardson
Kristin Henning is a nationally recognized legal scholar and activist in juvenile justice reform. As the Blume Professor of Law and Director of the Juvenile Justice Clinic and Initiative at Georgetown, she advocates for reform in the juvenile and criminal legal systems to fight the criminalization of Black adolescence. In her talks and workshops, Henning explores the devastating long-term consequences of racial bias and over-policing youth within communities of color and addresses how to change racial disparities within the legal system.
About

Kristin Henning

A nationally recognized writer, trainer, and consultant in juvenile justice reform, Kristin Henning speaks on the intersection of race, adolescence, and policing. Her book, The Rage of Innocence, is a powerful analysis of how the legal system criminalizes normal adolescent behavior in communities of color. In it, she lays bare the long-term consequences of racism and trauma that Black children experience at the hands of police (and their vigilante surrogates) and explains how discriminatory and aggressive policing has socialized a generation of Black teenagers to fear and resent the police. In her lectures and workshops, Henning examines how normal adolescent behaviors are distorted into crime and deviance among Black youth, who are denied the grace and tolerance society extends to their white peers. Drawing upon her experience working in D.C.'s juvenile courts, she examines the physical and psychological harms of constant discriminatory and aggressive police surveillance during adolescence – the last period of significant flexibility in the brain – and discusses the devastating long-term consequences criminalization has on the development of Black youth.

In her timely and essential workshops, Kristin Henning helps organizations identify unconscious racial bias and challenge racial injustice and inequality. In her educational and dynamic talks, she discusses the challenges she encountered in her legal career and the need for police, prosecutors, and judges to examine their personal biases and combat them in favor of equitable treatment.

Kristin Henning is the Blume Professor of Law and Director of the Juvenile Justice Clinic and Initiative at Georgetown Law, where she teaches students about criminal law, family law, and racial bias in the juvenile and criminal legal systems. Before joining Georgetown University, she worked as a public defender, where she organized and led a juvenile unit representing children arrested in the Washington D.C. area. She is currently the Director of the Mid-Atlantic Juvenile Defender Center and serves on the Board of Directors for the Center for Children's Law and Policy. Henning received her B.A. from Duke University and J.D. from Yale University. She has received numerous awards for commitment to justice, including the 2021 Juvenile Leadership Prize from the Juvenile Law Center, the 2015 Award for Youth Justice from the DC Lawyers for Youth and 2013 Robert E. Shepherd, Jr. Award for Excellence in Juvenile Defense by the National Juvenile Defender Center.

Speaking

Topics

Race, Adolescence, and the Traumatic Effects of Policing

Youth today are experiencing record levels of depression, anxiety, and trauma. Approximately 72% of children in the United States will have experienced at least one major stressful event, such as witnessing violence, experiencing abuse, or suffering the loss of a loved one by the age of 18. For many young people, policing helps relieve trauma. Police might arrest an abusive parent, break up a fight, or respond to crime in the community. But for some youth, policing itself is traumatic. Kristin Henning explores the devasting and long-term impact of racial bias and over-policing of children of color.

The Criminalization of Black Adolescence

Drawing upon twenty-five years of experience representing young people in Washington, D.C.'s juvenile courts, Kristin Henning confronts America's irrational and manufactured fears of Black youth and makes a compelling case that the nation's obsession with policing and incarcerating Black America begins with Black children. Unlike White youth, who are afforded the freedom to test boundaries, experiment with sex and drugs, and figure out who they are and who they want to be, Black youth are seen as a threat to White America and denied the privilege of healthy adolescent development. Weaving together powerful narratives and persuasive data, Henning examines the criminalization of Black adolescent play and sexuality, the demonization of Black fashion, hair, and music, and the discriminatory impact of police in schools.

Race and Trauma in the Juvenile and Criminal Legal System

For many people of color, the daily surveillance and discriminatory encounters with police are overwhelming and traumatic. In an engaging and interactive style, Kristin Henning helps the audience understand how racial bias and trauma affect every stage of a criminal case including search and seizure, police interrogation, pre-trial detention, prosecutorial discretion, mens rea, sentencing, and post-conviction proceedings.

The "Reasonable" Black Child

Henning explores the "reasonable person" standard in the criminal law and considers its impact on racial disparities within the juvenile and criminal legal systems. Kristin Henning pays special attention to the unique interplay between race and adolescence in a typical police-youth encounter and considers how race and adolescence affect every critical question in Fourth Amendment (search and seizure) analysis and beyond. For example: to what extent does a child's race affect the court's objective inquiry about whether a police-youth encounter is a seizure? To what extent does the child's race affect the voluntariness of the child's consent?  How does a child's race impact the officers' interpretation of a child's behavior on the street as suspicious? Henning explores these questions and more in this powerful analysis.

It's Not Me, Its Them: Blindspot Bias in the Juvenile and Criminal Legal System

In this workshop, Kristin Henning examines racial bias as a real and lived experience for Black and brown people involved in the juvenile and criminal legal systems. She teaches systems' actors to recognize their own biases and develop strategies to counter them. Her workshops identify dehumanizing language and attitudes that drive the criminal system and give participants concrete skills to interrupt bias as it occurs.

Video

Praise

for Kristin Henning

Absolutely loved her! She is a great speaker, can captivate an audience and provide actually takeaways that people can utilize in their profession.

—

Miami-Dade Economic Advocacy Trust

Kris was a phenomenal speaker! She brought energy and passion to our awards ceremony and left our attendees recommitted to their work to address equity in the youth legal system. The stories that Kris was able to share based on her clients' real life experiences served as powerful examples for the judges, attorneys, and government officials who were in our audience.

—

Coalition for Juvenile Justice

It was wonderful. Kris was such a great speaker and really drove in the many points from her book that we were excited to learn about. I was so pleased that she took the time to look up New Mexico specific information and include that in her talk. The 1:1 interview that followed was so wonderful for our community to hear her solutions and validate the things we've been calling for.

—

New Mexico Office of African American Affairs

Praise for The Rage of Innocence

"Georgetown law professor Henning draws on high-profile cases, sociological research, and her experiences representing defendants in D.C.'s juvenile courts to document the institutional mechanisms that criminalize the normal adolescent behavior of Black youth . . . Copiously documented and passionately argued, [The Rage of Innocence] is a powerful and persuasive call for change.

—

Publisher's Weekly

, Starred Review

We've long needed a great book on race and the juvenile legal system. Thanks to Kris Henning, we have it. Deeply researched and passionately argued, The Rage of Innocence details how we criminalize Black children—and explains how we can stop."

—

James Forman, Jr., J. Skelly Wright Professor of Law, Yale Law School, and Pulitzer-prize winning author of 

Locking Up Our Own

Henning's vividly told stories, meticulous research, and trenchant analysis teach us just how widespread the pernicious mistreatment of children of color in contemporary America is—not just on the streets, but in our schools, courts, and social institutions. The Rage of Innocence is much, much more than a compelling and timely indictment of our justice system. It is a deeply disturbing look at what it means to grow up as a Black child in a society that fears, vilifies, and demonizes young people simply because of the color of their skin.

—

Laurence Steinberg, Distinguished University Professor of Psychology, Temple University, and former director of the MacArthur Foundation Research Network on Adolescent Development and Juvenile Justice

A vivid and enraging account of how Black children don't get to be children in the eyes of police, politicians, and sometimes their own teachers. Henning, a star defense attorney and law professor, tells stories—in and out of school—of how the new Jim Crow targets Black boys and girls and tears apart families. Lucid analysis from a brilliant scholar at the top of her game, The Rage of Innocence blesses readers with common sense solutions that provide hope that we can do better for our children and our democracy.

—

Paul Butler, Albert Brick Professor in Law, Georgetown University, and author of 

Chokehold: Policing Black Men

It offers both a tribute to the humanity of Black children and a searing portrait of what we lose every time we shuttle another Black child into the pipeline.

Henning's incisive book is highly recommended for readers interested in sociology, African American studies, criminal justice reform, and activism.

Books

by Kristin Henning

Media

About Kristin Henning
212 572-2013

Kristin Henning travels from Washington, D.C.
Featured Title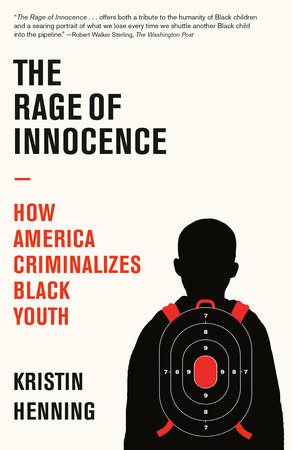 The Rage of Innocence
"The Rage of Innocence is reminiscent of Michelle Alexander's The New Jim Crow and James Forman Jr.'s Locking Up Our Own . . .  A serious and thoughtful book about a subject of great importance, and it deserves to be widely read . . . Henning believes in the redemptive power of storytelling. It's storytelling that can make people understand the racial inequities of the legal system, and it's storytelling that can restore the humanity this system has cruelly stripped from its victims."—New York Times Book Review
Similar Speakers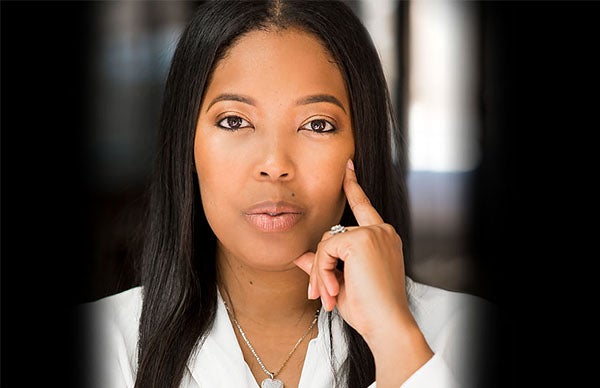 Award-winning attorney, entrepreneur, and author of A Knock at Midnight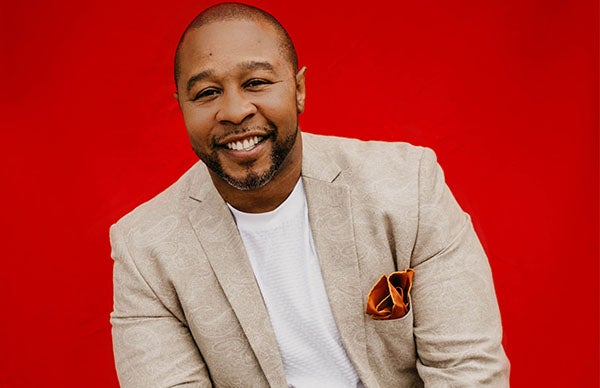 Defense lawyer and author of Redeeming Justice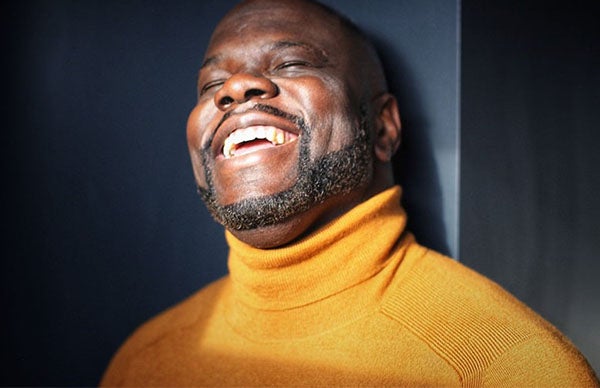 Advocate for criminal justice reform, poet, and motivational speaker