Add speaker
Remove speaker
Speaker added
Kenan Trebincevic
Author of The Bosnia List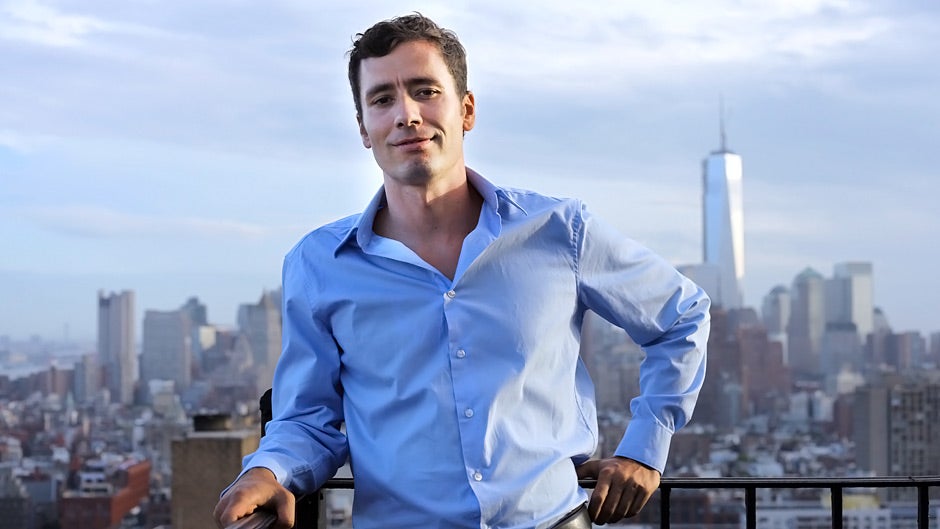 Photo credit: Eldin Trebincevic
Bosnian war exile and The Bosnia List author Kenan Trebincevic recounts, with searing detail, his experience returning to his homeland after two decades to confront the people who betrayed his family. Now a United States citizen, he has contributed to The New York Times Magazine, The International Herald Tribune, The Wall Street Journal, and The Best American Travel Writing, an anthology.
About

Kenan Trebincevic

Kenan Trebincevic was born in the town of Brcko in 1980 to a Bosnian Muslim family who was exiled in the Balkan War. He came to the United States in 1993, went to college in Connecticut and became an American citizen in 2001. He works as a physical therapist in Greenwich Village and lives in Astoria Queens, amid 10,000 other former Yugoslavians. His work has appeared in The New York Times Magazine, New York Times Op-Ed page, The International Herald Tribune, The Wall Street Journal, Salon.com, in The Best American Travel Writing 2012 anthology, and on an American Public Media radio show called "Bosnia Unforgiven." The Bosnia List is his first book.

Praise

for Kenan Trebincevic

Kenan's visit to Florida State College was an incredibly moving experience.  Over 2,000 students read his book at the college throughout the academic year and addressed themes such as children in war, genocide, human rights, and refugee awareness.  Kenan's talks at each of our campuses were incredibly heartfelt and genuine.  He patiently took photos with students and signed books for hours!  He was an absolute pleasure to host, and we wish him and his family all the very best.

—

Florida State College at Jacksonville

Praise for The Bosnia List

...Although the descriptions of his family's experiences during the war are gripping, the power of the book comes from the evolution in Trebincevic's thinking and emotions as he moves through his anger and revenge fantasies. Guided by his memories of his dead mother, Trebincevic gradually remembers the help his family received. For every neighbour or friend who betrayed them because they were Muslim, another Serb neighbour or friend reached past religion and ethnicity to help - often at great personal risk...

Kenan tells his harrowing story in two compelling narratives: One that captures his war-torn childhood, the other that traces his surprising journey home. Yes, Kenan searches to confront old enemies, but what he finds instead are "flickers of goodness that must be remembered." That the most significant parts of his life in Bosnia, he rediscovers-and re-remembers-were not filled with hate, but rather filled with "exactly enough" love-the people that helped him and his family survive. A poignant, powerful look at forgiveness.

Through a child's eyes, he witnesses his world slipping away, and he is brutally aware of what it is that he is losing: normality. Trebincevic dedicates this book to his mother, Adisa, who died in exile in 2007. She never saw Brcko after they left. At the height of the war, when the family was starving, trapped and desperate, this generous woman taught her little boy not to hate, to be resilient and to maintain his dignity…The Bosnia List, which is the story of her family's survival, is her son's final gift to her.

—

The New York Times Book Review

The Bosnia List was difficult to finish because it touched me so deeply. I've wondered how another Bosniak could describe their tragedy and traumas, watching the transformation of former friends and neighbors becoming animals. Most powerful was how Kenan's mother's voice echoed in his head and became his morality, preventing him from getting revenge. She's one of the strongest, best described female characters in Bosnian literature. And I was rooting for Kenan's father not to succumb to evil and stay a good man. That might be why his family survived. That shows us all: if we stay good, we have a chance.

—

Dr. Esad Boskailo, Psychiatrist, Bosnian war survivor, and co-author of

Wounded I Am More Awake: Finding Meaning After Terror

The Bosnia List tells a fascinating story of a harrowing and heart-rending journey. It's a graceful, taut memoir of family, friends and faith: a moving recollection of souls being torn asunder and slowly beginning to heal.

—

Laurence Bergreen, bestselling author of

Columbus: The Four Journeys and Marco Polo: From Venice to Zanadu

Kenan Trebincevic's story of survival and remembrance is moving, well-told, and important for all of us to hear. He makes a powerful case for courage and human decency as the only way through the divisive madness of modern life.

—

Ian Frazier, bestselling author of

Travels in Siberia

and

Great Plains

I'm so blown away by this beautiful book. For the first time, a young Bosnian tells a riveting coming-of-age story about the brutal Balkan war when parents disappeared into concentration camps, teachers turned on students and children betrayed children. Two decades later, now an American citizen, Kenan returns to his homeland to confront the guilty and honor the dead in this passionate, nuanced account of a man who refuses to forget.

—

Julia Lieblich, human rights journalist and author of S

isters: Lives of Devotion and Defiance

and co-author of

Wounded I Am More Awake: Finding Meaning After Terror

Kenan Trecincevic fights against the power of memory and his own rage in this remembrance of a time that seems like a medieval anachronism yet was barely a decade ago. This is a searing memoir of war and peace from a young man who sees through ancient rhetoric with stunning clarity, both in his home country and his adopted United States. Read this book for its impassioned honesty.

—

Tom Zoellner, bestselling author of

A Safeway in Arizona

and coauthor of

An Ordinary Man: An Autobiography of Paul Rusesabagina

With understated elegance and in highly personal pointillist dots, Kenan Trebincevic illuminates how the Bosnian tragedy blighted, and continues to blight, the lives of countless people both in his homeland and in its far-flung diaspora. This important and original work reminds us, in ways large and small, of the long half-life of an atrocity.

—

David Margolick, bestselling author of

Elizabeth and Hazel: Two Women of Little Rock and Strange Fruit

Books

by Kenan Trebincevic

Media

About Kenan Trebincevic
212 572-2013

Kenan Trebincevic travels from New York, NY
Featured Title
The Bosnia List
"A young New Yorker haunted by searing memories goes on a most unusual overseas vacation – not to sightsee or party but to confront the ordinary men and women who tore his family's lives apart. His journey takes us into a time of mesmerizing violence and betrayal when neighbors set upon each other as though it were the 1940s all over again – a world of twisted emotions and baffling brutality lying just below the surface of his contemporary Europe. The Bosnia List is powerful, the flashbacks riveting." – Tom Reiss, bestselling author of The Black Count and The Orientalist
Similar Speakers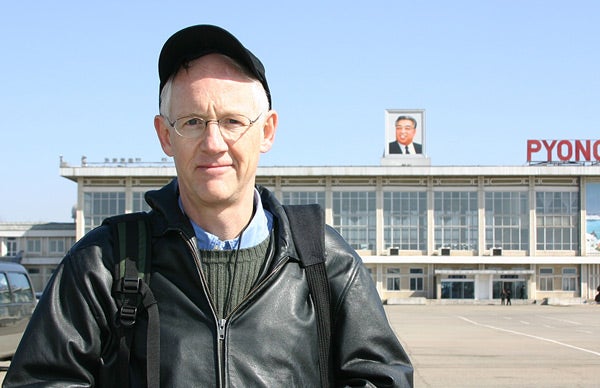 Journalist and author of Escape from Camp 14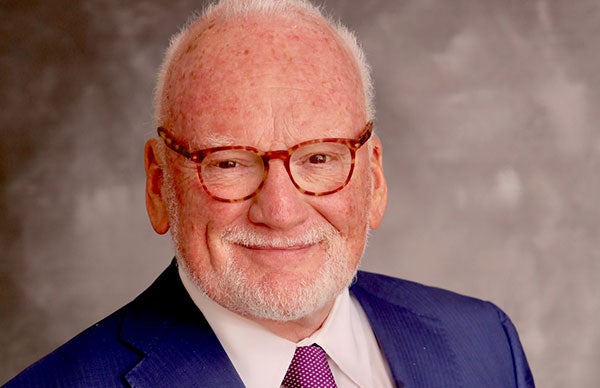 America's first czar of cybersecurity and counter-terrorism, and author of The Fifth Domain.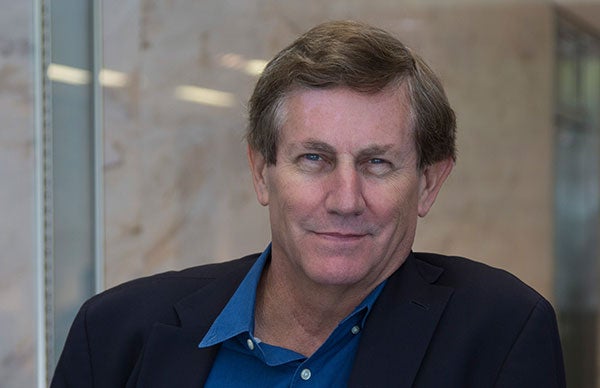 Author of the New York Times bestseller, The Gatekeepers: How the White House Chiefs of Staff Define Every Presidency.