Add speaker
Remove speaker
Speaker added
Karen Russell
Author of the acclaimed bestseller Swamplandia!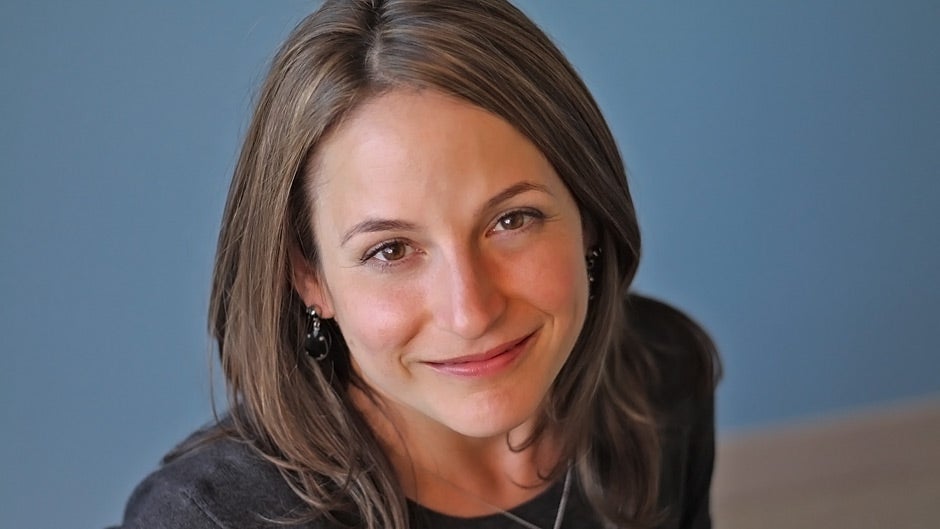 Play Video
Photo credit: Michael Lionstar
Karen Russell's debut novel, Swamplandia!, was selected as a best book of the year by numerous publications, including The New York Times, and was a finalist for the Pulitzer Prize. One of The New Yorker's "20 Under 40," and a 2013 MacArthur Fellow, Russell captivates crowds with her wild imagination, infectious enthusiasm, and lively sense of humor.
About

Karen Russell

Karen Russell's debut novel, Swamplandia!, was chosen by The New York Times as one of the Ten Best Books of 2011, long-listed for The Orange Prize, and a Pulitzer Prize finalist. Russell has been featured in The New Yorker's 20 Under 40 list, and was chosen as one of Granta's Best Young American Novelists. In 2009, she received the 5 Under 35 award from the National Book Foundation. In 2013 she was named a recipient of a MacArthur Foundation "Genius Grant," the youngest of the year's 24 winners.

Russell is a captivating speaker who has appeared at venues like the Savannah College of Art & Design and the Free Library of Philadelphia. Formerly a writer-in-residence at Bard College and Bryn Mawr College, she is the recipient of the Mary Ellen von der Heyden Berlin Prize and was awarded a fellowship at the American Academy in Berlin.

Russell is also the author of the celebrated short story collection St. Lucy's Home for Girls Raised by Wolves (Knopf, 2006). Her collection of short stories Vampires in the Lemon Grove was published by Knopf in 2013. Russell received her B.A. from Northwestern University in 2003, and her MFA from Columbia University in 2006.

Speaking

Topics

Swamplandia!

An Evening with Karen Russell

Video

Praise

for Karen Russell

Our experience with Karen Russell was lovely from start to end. Karen was hugely generous with her time (we had a lovely dinner with her on arrival to Colorado Springs, CO and she was welcoming to every person that approached after the lecture for a signed book). Our project has an ambitious theme: moral beauty. Karen Russell took on the theme with real intention. Her lecture was thoughtful, well delivered, and featured poetic turns of phrase and impressive argument. Notably, Karen was kind to our whole team – it felt like she really saw all the work that we are doing and made space to celebrate our wins.

—

Converge Lecture Series

Karen Russell was adored by all. She is magnificent. She's kind and funny and generous and unassuming and smart and game and willing to speak with students. All I have is praise.

Karen was marvelous. Such a joy to work with. She did an amazing visit at the school and really engaged the students. Her reading and conversation were fantastic. She held the audience rapt and the book signing was great.

It was a HUGE success. Karen was utterly delightful and gracious.  She signed a lot of books and talked with every single person who handed her a book. It was amazing.

Our audience is discerning about the content of the authors' talk and what was especially appreciated about Karen's was that it was original, and felt appropriate, personal and serious to our attendees, as well as whimsical and humorous. My personal take was she was like a rock star! After the lecture and Q&A some audience members rushed the stage to ask her questions. Karen sat on the stage, feet dangling and proceeded to have a conversation with them; very sweet and engaging! I have never witnessed that happening before and I have attended many lectures over SAL's 25 years! Karen's appearance the following day at Sealth High School was equally successful. The students loved her and soaked up every word.

—

Seattle Arts & Lectures

The event went wonderfully. Karen was hilarious. She was gracious and open with students and it was a thrill for me to get to know her better. Since I've been here (last five years) it was the best-attended event we have had for a visiting writer. Really was a pleasure having her here!

Karen Russell was amazing—funny and smart and insightful. She's so warm and engaging that our students forgot they were talking with a writer they've read and admired since her debut story and collection. You should be besieged with requests for this one-of-a-kind writer and wonderful person.

Praise for Orange World and Other Stories

Amidst the leading pack of talents Karen Russell writes the most like she's on fire, as in: this close to revelations. Orange World is her best collection yet. Her imagination's baroque syntax has been planed down to the absolute essentials, allowing the power of her vision to speak for itself...This is prophetic work written with clarifying fury.

Virtuoso Russell, gifted with acute insights, compassion, and a daring, free-diving imagination, explores the bewitching and bewildering dynamic between "the voracious appetite of nature and its yawning indifference" and humankind's relentless profligacy and obliviousness.

—

Booklist

[starred review]

Eight crisp stories that will leave longtime fans hungry for more. Since her debut more than a decade ago, Russell has exhibited a commitment to turning recognizable worlds on their heads in prose so rich that sentences almost burst at the seams. Her third collection is no exception, and its subjects—forgotten pockets of violent American history, climate-related apocalypse, the trials of motherhood—feel fresh and urgent in her care...A momentous feat of storytelling in an already illustrious career.

—

Kirkus Reviews

[starred review]

[A] brilliantly inventive... wonderful new collection of short stories...Russell grounds each story in human experience, both poignant and hilarious in turn... Underlying all of this is the exquisite beauty of Russell's sentences, which will repeatedly surprise readers with their imagery and masterful language.

Russell is a master of landscapes exterior and interior, with Orange World moving as deftly through a future Florida underwater as through 'that topography of the early weeks and months right after childbirth'... She has always used a phantasmagorical road map to chart her way through emotional terrain.

Is there a colorist in American fiction with the same vivid talents as Karen Russell?... Her stories read like a moon-lit fantasia of these wrenching days when up is down and nature is in full revolt. These eight fabulous yarns span the globe, from the Dalmatian coast to Florida in the near future, when Miami is a watery grave... These tales are not short, but they feel even roomier owing to the way Russell cracks open narrative space with humor. Her descriptions are 21st century Dickensian genius... Russell is also the greatest user of verbs in American fiction since Annie Dillard... In these stories, though, Russell reveals we don't have to be silent. We can shout as does this book. Look for it, with its color, it won't be hard to find. It's a beacon.

[A] masterpiece... Incandescent... horror always cohabits with humor... [A] superb collection.

—

The Wall Street Journal

Another set of masterpieces…Russell's language rockets off the page…one of our most entrancing storytellers.

Praise for Vampires in the Lemon Grove

Astonishing. . . . Vampires in the Lemon Grove stands out as Russell's best book . . . with prose so alive it practically backflips off the page.

—

San Francisco Chronicle

From apparent influences as disparate as George Saunders, Saki, Stephen King, Carson McCullers and Joy Williams, [Russell] has fashioned a quirky, textured voice that is thoroughly her own: lyrical and funny, fantastical and meditative.

—

Michiko Kakutani,

The New York Times

Books

by Karen Russell

Media

About Karen Russell
212 572-2013

Karen Russell travels from Portland, OR
Featured Title
Orange World and Other Stories
"A feast of invention and a fun house of surprising wisdom, Orange World contains a ghost-ship lodge, tourist trade in a post-apocalyptic drowned city, a tornado farm, a local succubus. Karen Russell moves from the farcical to the forbidden with tender conviction. Don't miss this book of marvels!" –Louise Erdrich
Similar Speakers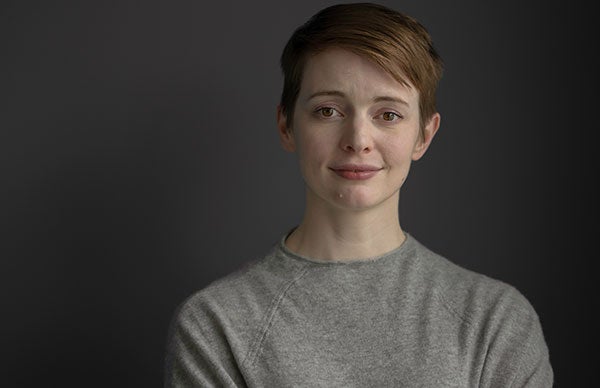 Author of Station Eleven and 2014 National Book Award finalist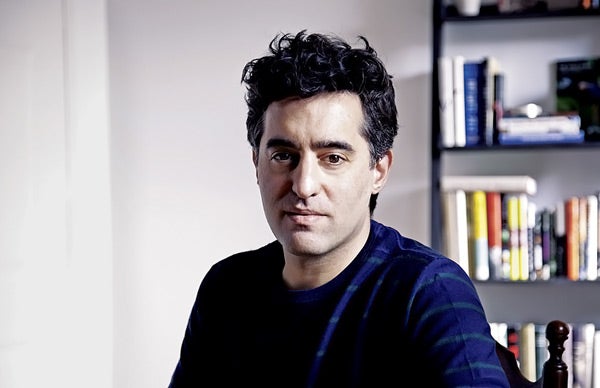 Finalist for the 2013 Pulitzer Prize in fiction and author of Dinner at the Center of the Earth and kaddish.com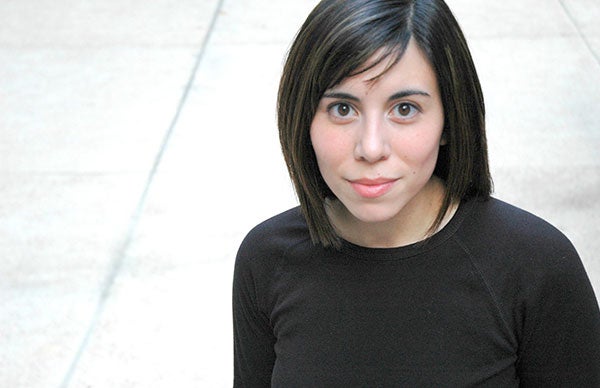 Critically acclaimed author of The Book of Unknown Americans