Add speaker
Remove speaker
Speaker added
Fredrik Logevall
Pulitzer Prize-winning author of Embers of War and Vietnam War historian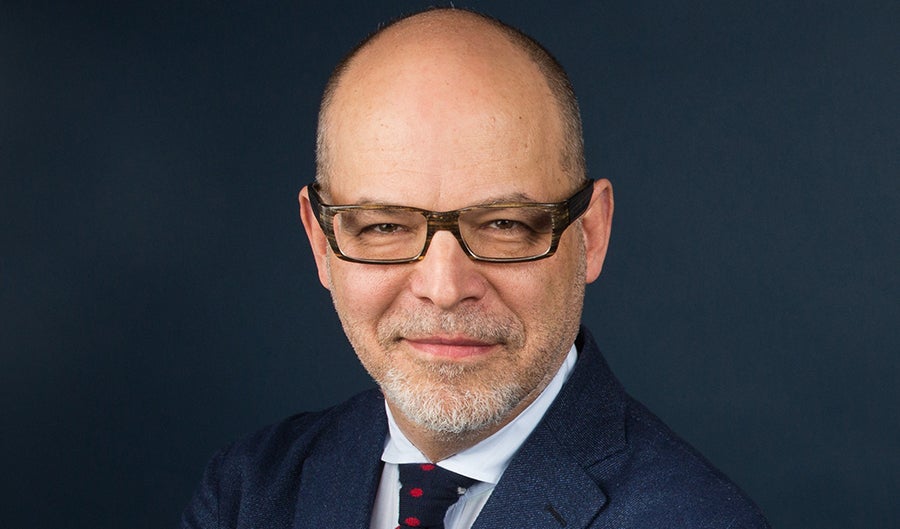 "
Not everything is unprecedented. What history can do is to help us see patterns.
"
Play Video
Photo credit: Martha Stewart
Winner of the Pulitzer Prize in History for Embers of War, his groundbreaking history of the Vietnam War, Fredrik Logevall is a renowned historian and leading expert on international relations and foreign policy.
About

Fredrik Logevall

Fredrik Logevall is an award-winning, renowned historian, accomplished educator, and prolific writer on the Vietnam War and its legacy. His epic and groundbreaking book Embers of War: The Fall of an Empire and the Making of America's Vietnam won both the 2013 Pulitzer Prize in History and the prestigious Parkman Prize, which deemed it an "extraordinary work of modern history." The book draws on more than a decade of research, accessing sources and archives on three continents never before tapped.

In Embers of War, Logevall takes us inside the councils of war and gives us a seat at the conference tables where peace talks founder. He brings to life the bloodiest battles of France's final years in Indochina—and shows how, from an early point, a succession of American leaders made disastrous policy choices that put America on its own collision course with history. An epic story of wasted opportunities and tragic miscalculations, featuring an extraordinary cast of larger-than-life characters, Embers of War delves deep into the historical record to provide hard answers to the many questions surrounding the demise of one Western power in Vietnam and the arrival of another.

His most recent book, JFK: Coming of Age in the American Century, 1917–1956, is a sweeping, revelatory biography that takes us as close as we have ever been to the real John F. Kennedy. The first volume of a two-part biography, this book spans the first thirty-nine years of JFK's life—from birth through his decision to run for president—to reveal his early relationships, his formative experiences during World War II, his ideas, his writings, and his political aspirations. In examining these pre–White House years, Logevall shows us a more serious, independently minded Kennedy than we've previously known, whose distinct international sensibility would prepare him to enter national politics at a critical moment in modern U.S. history.

In addition to his prolific writing career, Logevall is the Laurence D. Belfer Professor of International Affairs at Harvard Kennedy School and professor of history at Harvard Faculty of Arts and Sciences. He is a popular speaker at lecture series, colleges and universities, and historical organizations across the U.S. In addition to his expertise in all aspects of the Vietnam War, his in-depth knowledge of international relations and foreign policy allows him to skillfully draw parallels between history and current events—inspiring audiences and encouraging dialogue about the lessons we can learn from the past.

Speaking

Topics

JFK: Why He Matters More Than Ever

Do Leaders Make History, or Is It Beyond Their Control?

Empathy and Presidential Leadership: Who Had It and What Does It Mean?

Embers of War: The Vietnam Struggle and Its Meaning for Today

America's Vietnam: Could It Have Turned Out Differently?

Video

Praise

for Fredrik Logevall

His talk was wonderful! So much information, presented so clearly – he was a great start to our conference.

—

Ohio University, Baker Peace Conference

Fred Logevall's visit was fantastic—every bit as good as anticipated! The lecture hall for his talk was jammed to capacity—we actually had to steer some people into an overflow room where we had a live video feed. In addition to a strong turnout from faculty and students, there were also quite a lot of Dartmouth alums and other local residents (including some Vietnam veterans) who attended. The feedback about the talk was uniformly positive, both with regards to the content and to Fred's skills as a presenter.

The lecture was wonderful and it was an absolute pleasure to host Fred Logevall. We have nothing but rave reviews from all who attended and met him.

—

Ohio Northern University

Praise for JFK

Other authors … have ably chronicled this epic saga, but none has told the tale of the 35th president's formative years better or more thoroughly than the Harvard history professor Fredrik Logevall… From all the carefully marshaled evidence a picture emerges of an uncommonly curious, sometimes frivolous but increasingly earnest young man on his way to shaping an informed, cleareyed, unsentimental sense of the world and his nation's place in it."

—

David Kennedy,

New York Times

Book Review

[The] remarkable rivalries within the Kennedy family – propelled by valor, vanity and greed – form the backbone of volume one of Frederik Logevall's riveting life of JFK… A superb book.

As Fredrik Logevall points out in his utterly absorbing biography, the first of a projected two volumes, Kennedy deserves our attention not simply because he was a celebrity, but because his celebrity is a key to unlocking modern American history itself... JFK is biography at its very best.

This is the first of two volumes by a Pulitzer-winning Harvard professor of the highest gifts, and the most compelling biography I have read in years.

—

Max Hastings,

The Sunday Times

It is the singular achievement of this magnificent new biography of John Fitzgerald Kennedy that it has taken one of the most scrutinized lives of the 20th century and made it feel fresh. Harvard historian Fredrik Logevall scrapes away the encrusted layers of myth, rumor, and cliché; the result is a generous portrait of the young Kennedy, one that is attentive to his contradictions and weaknesses even as it seeks to understand what it was that made him so extraordinary.

An excellent book… Logevall has taken a familiar story and retold it in a way that is captivating and persuasive, as the tale of triumphant emergence from war and the tragedy of an immigrant family.

With impressive vision and flawless execution, Logevall bores down to a molecular level to put JFK's life and achievements within the context of the history of the times, while simultaneously exposing the truths obscured by the most popular JFK misconceptions.

Taking his subject from birth into his years in Congress, the author concentrates closely on World War II, a crucible in many ways. For one thing, his actions as commander of the ill-fated PT-109 exhibited a bravery that went far beyond noblesse oblige....appreciative of Kennedy's complex, thoughtful view of politics, this study casts the "playboy president" in a largely positive light. Highly revealing, particularly for post-Camelot readers who wonder at the esteem in which JFK is held.

—

Kirkus Review

, (Starred review)

In this magisterial biography, Fredrik Logevall has deftly peeled away the many layers of myth surrounding John F. Kennedy to reveal a complex and surprisingly vulnerable human being. This first installment of his Kennedy biography is also the story of the rise of the United States to world power in a turbulent age. An essential read for anyone interested in the life and the times.

—

Margaret MacMillan, author of

War: How Conflict Shaped Us

Fredrik Logevall's brilliant biography rescues JFK from the myths that have long surrounded his early life without in any way obscuring the complexities of his character. There could be no more poignant reminder of what we were, far too soon, to lose.

—

John Lewis Gaddis, Yale University

Our best Vietnam War historian now turns to another subject you thought you already knew, and he makes JFK as alive and compelling as if you were reading about him for the first time. Fredrik Logevall portrays the young Kennedy with the masterful intimacy and sympathy that only a great scholar and writer could achieve.

—

George Packer, author of

The Unwinding: An Inner History of the New America

and

Our Man: Richard Holbrooke and the End of the American Century

An utterly incandescent study of one of the most consequential figures of the twentieth century . . . With JFK, Fredrik Logevall has reinvented the genre of presidential biography, casting new light on the man and, far more profoundly, on the times. This is a brisk, authoritative, and candid biography, and a wonderfully compelling history of America's heady and troubled mid-century rise.

—

Jill Lepore, author of 

These Truths: A History of the United States

Praise for Embers of War

[Embers of War]…is the most comprehensive history of that time. Logevall, a professor of history at Cornell University, has drawn from many years of previous scholarship as well as his own. And he has produced a powerful portrait of the terrible and futile French war from which Americans learned little as they moved toward their own engagement in Vietnam.

—

Alan Brinkley,

The New York Times Book Review

A monumental history . . . a widely researched and eloquently written account of how the U.S. came to be involved in Vietnam . . . certainly the most comprehensive review of this period to date.

—

The Wall Street Journal

Embers of War is simply an essential work for those seeking to understand the worst foreign-policy adventure in American history. . . .

—

The Christian Science Monitor

Fredrik Logevall has gleaned from American, French, and Vietnamese sources a splendid account of France's nine-year war in Indochina and the story of how the American statesmen of the period allowed this country to be drawn into the quagmire.

—

Neil Sheehan, author of

A Bright Shining Lie,

winner of the Pulitzer Prize and the National Book Award

Books

by Fredrik Logevall

Media

About Fredrik Logevall
212 572-2013

Fredrik Logevall travels from Boston, MA
Featured Title
JFK
"John F. Kennedy was a man before he was a monument, and among the great achievements of this wonderful book is how brilliantly Fredrik Logevall conveys both JFK's humanity and the history of the age. With precision and with grace, Logevall has given us a memorable portrait of a man and of the world that, before he shaped it, shaped him. A powerful, provocative, and above all compelling book."
– Jon Meacham, Pulitzer Prize-Winning author of The Soul of America
Similar Speakers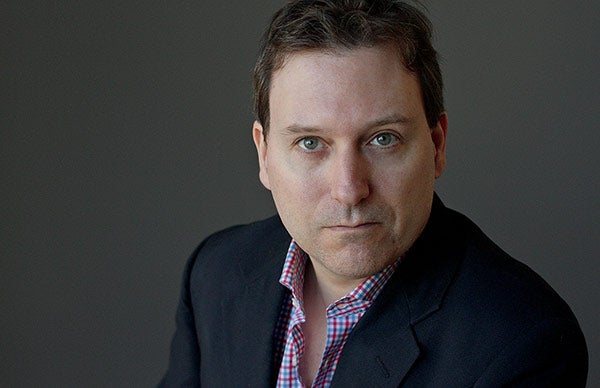 Pulitzer Prize-winning investigative journalist and author of the New York Times bestseller Bad Blood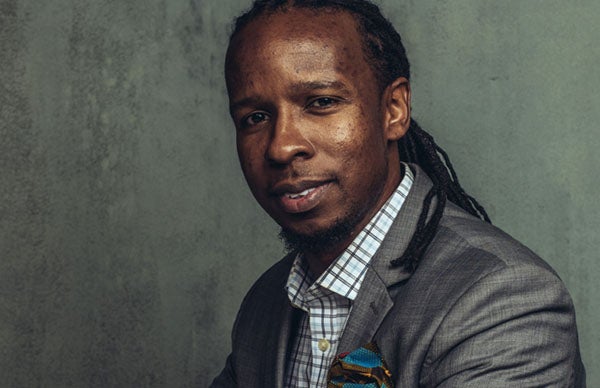 National Book Award-winning historian and New York Times-bestselling author of How to Be an Antiracist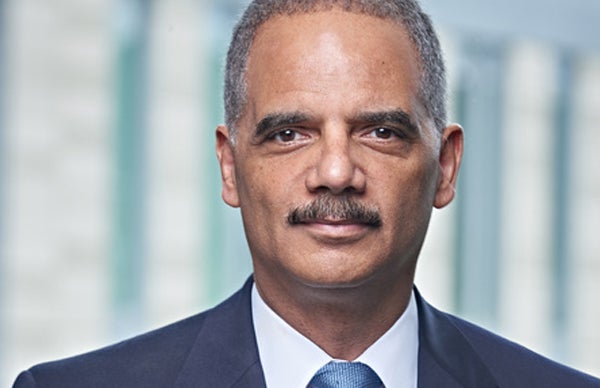 Former U.S. attorney general and esteemed civil rights leader