Add speaker
Remove speaker
Speaker added
Ed Catmull
Co-founder of Pixar Animation Studios, former president of Pixar and Walt Disney Animation Studios, and author of Creativity, Inc.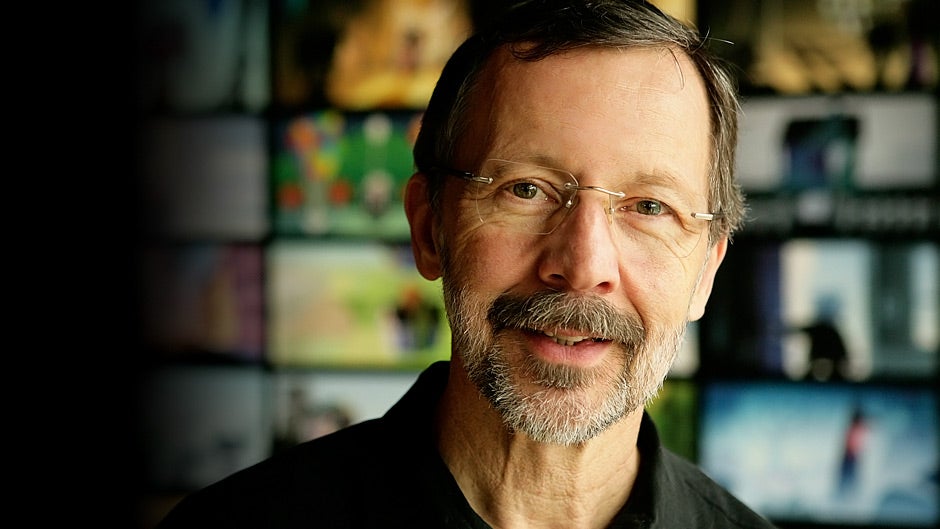 "
There is no growth or success without change.
"
Play Video
Photo credit: Deborah Coleman
As the co-founder of Pixar—a modest start-up with an immodest goal—Ed Catmull is a highly respected figure in the business and creative worlds. Having revolutionized the world of animation and built one of the most innovative and emulated companies on earth, Ed Catmull speaks with great experience and thought about leading creative organizations. Catmull is also the author of Creativity, Inc.: Overcoming the Unseen Forces That Stand in the Way of True Inspiration.
About

Ed Catmull

Dr. Ed Catmull is co-founder of Pixar Animation Studios and the former president of Pixar, Walt Disney Animation Studios, and Disneytoon Studios. For over twenty-five years, Pixar has dominated the world of animation, producing #1 box office hits that include iconic works such as Toy Story, Frozen, Cars, and The Incredibles. Pixar's works have grossed more than $14 billion at the worldwide box office, and won twenty-three Academy Awards®, 10 Golden Globes Awards, and 11 Grammys, among countless other achievements.

Dr. Ed Catmull's book Creativity, Inc.—co-written with journalist Amy Wallace and years in the making—is a distillation of the ideas and management principles he has used to develop a creative culture. A book for managers who want to encourage a growth mindset and lead their employees to new heights, it also grants readers an all-access trip into the nerve center of Pixar Animation Studios—into the meetings, postmortems, and "Braintrust" sessions where some of the most successful films in history have been made.

Dr. Catmull has been honored with five Academy Awards®, including an Oscar of Lifetime Achievement for his technical contributions and leadership in the field of computer graphics for the motion picture industry. He also has been awarded the Turing Award by the world's largest society of computing professionals, the Association for Computing Machinery, for his work on three-dimensional computer graphics.

Dr. Catmull earned B.S. degrees in computer science and physics and a Ph.D. in computer science from the University of Utah.  In 2005, the University of Utah presented him with an Honorary Doctoral Degree in Engineering. In 2018, Catmull announced his retirement from Pixar, though he has cemented his legacy as an innovator in technology, entertainment, business, and leadership.

Discover how you can motivate leaders within your organization. Visit Ed Catmull's Company Reads page to learn more.

Speaking

Topics

What Makes Creative People Tick? Structuring and Operating Creative Organizations

Ed Catmull outlines techniques and ideas on leading creative organizations. Some of the leadership philosophies he explores are:

• Addressing hidden barriers to creativity
• Uncoupling fear and failure
• Getting the team right (if you want to get the ideas right)
• Preparing for unknown problems
• Making the process better, but knowing the true goal is to make something great
• Ensuring that a company's communication structure does not mirror its organizational structure.

Behind the Traditions and Rituals

Long before Pixar was one of the world's most successful movie studios, it was a small hardware company struggling to stay afloat. Ed Catmull, who co-founded the company in 1986, led Pixar toward its goal of making the first-ever computer animated movie, in turn growing it into the creative, innovative force it is today. Devoted fans of Pixar movies will enjoy this look behind the scenes of the heretofore mysterious world of Pixar, as well as learning about the underlying principles behind their approach. Catmull will also talk about working with Steve Jobs—how Jobs contributed to Pixar and how Pixar transformed Steve Jobs.

Video

Praise

for Ed Catmull

Praise for Creativity, Inc.

Punctuated with surprising tales of how the company's films were developed and the company's financial struggles, Catmull shares insights about harnessing talent, creating teams, protecting the creative process, candid communications, organizational structures, alignment, and the importance of storytelling. . . . [Creativity, Inc.] will delight and inspire creative individuals and their managers, as well as anyone who wants to work 'in an environment that fosters creativity and problem solving.'

A superb debut intended for managers in all fields of endeavor . . . He takes readers inside candid discussions and retreats at which participants, assuming the early versions of movies are bad, explore ways to improve them. Unusually rich in ideas, insights and experiences, the book celebrates the benefits of an open, nurturing work environment. An immensely readable and rewarding book that will challenge and inspire readers to make their workplaces hotbeds of creativity.

A fascinating story about how some very smart people built something that profoundly changed the animation business and, along the way, popular culture . . . [Creativity, Inc.] is a well-told tale, full of detail about an interesting, intricate business. For fans of Pixar films, it's a must-read. For fans of management books, it belongs on the 'value added' shelf.

—

The Wall Street Journal

What is the secret to making more of the good stuff? Every so often Hollywood embraces a book that it senses might provide the answer. . . . Catmull's book is quickly becoming the latest bible for the show business crowd.

Steve Jobs—not a man inclined to hyperbole when asked about the qualities of others—once described Ed Catmull as 'very wise,' 'very self-aware,' 'really thoughtful,' 'really, really smart,' and possessing 'quiet strength,' all in a single interview. Any reader of Creativity, Inc., Catmull's new book on the art of running creative companies, will have to agree. Catmull, president of both Pixar and Walt Disney Animation, has written what just might be the most thoughtful management book ever.

Achieving enormous success while holding fast to the highest artistic standards is a nice trick—and Pixar, with its creative leadership and persistent commitment to innovation, has pulled it off. This book should be required reading for any manager.

—

Charles Duhigg, author of

The Power of Habit

Just might be the best business book ever written.

Business gurus love to tell stories about Pixar, but this is our first chance to hear the real story from someone who lived it and led it. Everyone interested in managing innovation, or just in good managing, needs to read this book.

—

Chip Heath, co-author

Switch

and

Decisive

This is best book ever written on what it takes to build a creative organization. It is the best because Catmull's wisdom, modesty, and self-awareness fill every page. He shows how Pixar's greatness results from connecting the specific little things they do (mostly things that anyone can do in any organization) to the big goal that drives everyone in the company: Making films that make them feel proud of one another.

—

Robert I. Sutton, Professor of Management Science at Stanford University

It's one thing to be creative; it's entirely another – and much more rare – to build a great and creative culture. Over more the thirty years, Ed Catmull has developed methods to root out and destroy the barriers to creativity, to marry creativity to the pursuit of excellence, and, most impressive, to sustain a culture of disciplined creativity through setbacks and success. Pixar's unrivaled record, and the joy their films have added to our lives, gives his method the most important validation: it works.

—

Jim Collins, co-author of

Built to Last

, author of

Good to Great

Many have attempted to formulate and categorize inspiration and creativity. What Ed Catmull shares instead is his astute experience that creativity isn't strictly a well of ideas, but an alchemy of people. In Creativity, Inc., Ed reveals, with commonsense specificity and honesty, examples of how not to get in your own way and realize a creative coalescence of art, business and innovation.

Books

by Ed Catmull

Media

About Ed Catmull
212 572-2013

Ed Catmull travels from San Francisco, CA
Featured Title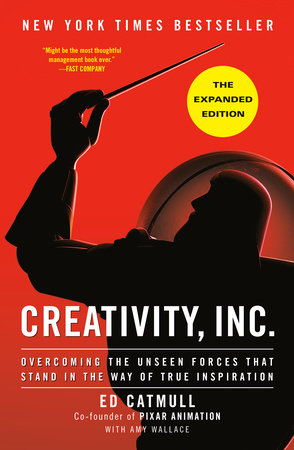 Creativity, Inc.
"Achieving enormous success while holding fast to the highest artistic standards is a nice trick – and Pixar, with its creative leadership and persistent commitment to innovation has pulled it off. This book should be required reading for any manager." – Charles Duhigg, author of The Power of Habit
Similar Speakers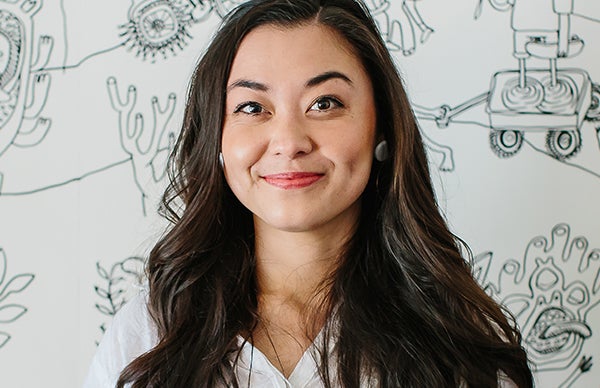 Artist, activist, and author of the New York Times bestseller Know My Name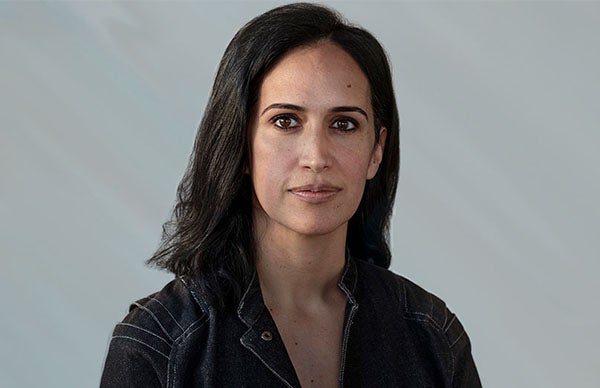 Facilitator, strategic advisor, and acclaimed author of The Art of Gathering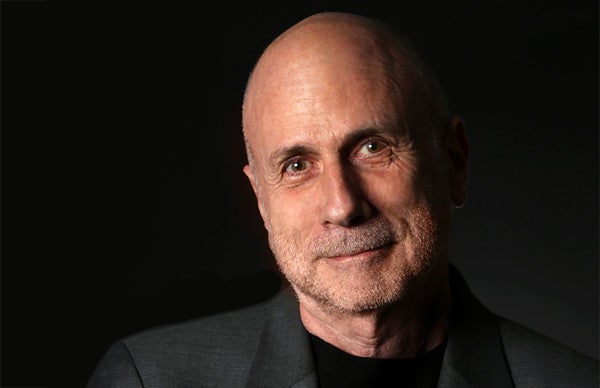 Former Ad Agency Creative Director for NeXT and Apple, author of New York Times bestseller Insanely Simple and Think Simple