Add speaker
Remove speaker
Speaker added
Daniel Sherrell
Environmental advocate and author of Warmth: Coming of Age at the End of Our World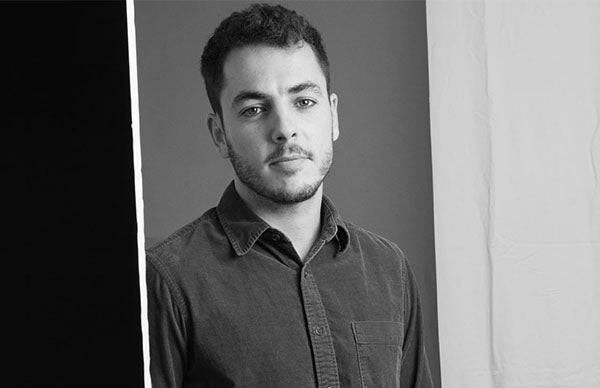 Play Video
Daniel Sherrell is a climate activist who has worked on impactful campaigns—at the local, state, and national level—to phase out fossil fuels and transition to renewables. The author of Warmth: Coming of Age at the End of Our World, he writes about the emotional fallout of growing up in the age of climate crisis. In his engaging presentations and keynotes, he underscores the importance of economic and environmental justice, and shares some tools for moving through climate anxiety and establishing a practice of hope.
About

Daniel Sherrell

Daniel Sherrell is the Campaign Director at Climate Jobs National Resource Center. As an organizer in the climate movement, he works with union coalitions across the country to advocate for policies and investments to tackle climate change, reverse income inequality, and create green jobs.

Throughout his career, he has organized campus, municipal, and statewide campaigns to combat climate change, transition to clean energy, and secure adaptation resources for vulnerable communities. Among his accomplishments: he led the movement to shut down New York's last remaining coal plants and championed the landmark Climate Leadership and Community Protection Act, which plans for the New York economy to become greenhouse gas emissions neutral by 2030.

Daniel Sherrell is also the author of Warmth: Coming of Age at the End of Our World, an insightful reflection on our shared future and the prospect of starting a family with the incoming climate catastrophe. Framed as a love letter to a hypothetical child, Sherrell lays bare the emotional impact of the problem and how the crisis is transforming our relationships to time, to hope, and to each other. In his candid talks to companies, schools, and governments, Sherrell speaks on the reality of today's climate crisis, how different generations are facing this issue, and his own passion for activism.

Daniel Sherrell is the recipient of a Fulbright Grant in creative nonfiction and is the winner of the 2021 Bruce Piasecki and Andrea Masters Annual Award on Business and Society Writing. He has been awarded residencies at the Mesa Refuge and J.M. Coetzee Centre for Creative Practice.

Daniel Sherrell graduated from Brown University, where he organized the Brown Divest Coal Campaign, which advocated divesting the school's endowment from coal. He currently lives in Washington, D.C.

Speaking

Topics

Facing the Climate Crisis Together

The climate crisis is already here. Our ability to contain its impact will fundamentally shape human life over the course of the coming century. But for many of us, it's still too big, too abstract, too overwhelming. How can we lean on each other to contend with its enormity? And what does it look like to walk the tightrope between blind optimism and grim fatalism—to forge new meaning on an increasingly unfamiliar planet?

Building a Life in the Climate Movement

The climate justice movement is the most important social movement of the 21st century. If it fails, so too will organized society as we know it. But it's up against the most powerful industry in human history. What does it look like to build a life in this high-stakes struggle? How can ordinary people—especially young people—"get involved"? How does the very phrase "get involved" undersell the beauty, adrenaline, grief, and sheer meaning that come with trying, together, to make real the world we need?

Reading, Slowness, and the Great Acceleration

There's a reason academics increasingly refer to the 21st century as the Great Acceleration. The pace of everything—ecological, political, technological—feels dizzying. The sheer volume of information we consume every day risks deleting our attention and supplanting our inner lives. This is a lecture about books and writers—Clarice Lispector, Tove Jansson, Gerald Murnane--who give us back some time in a world defined by its scarcity.

Video

Praise

for Daniel Sherrell

Praise for Warmth

[Sherrell] moves fluently among thinkers such as Bill McKibben, Saidiya Hartman, and Maggie Nelson . . . captur[ing] the complicated correspondence between hope and doubt, faith and despair . . . [Warmth is] an achievement, reflective of the serpentine struggle with self-doubt . . . speaking to an unborn child allows [Sherrell] to extend beyond his own relative comfort, and this involves its own kind of faith, a solidarity with the world to come that we won't see . . . remind[ing] us that there will be no further salvation from afar, only a need to look harder, and closer.

Sherrell's diverse emotional palate may in fact reflect the ambivalence most of us feel when it comes to issues of climate change. We generally don't think about the Problem, as Sherrell calls it, until our thoughts about it are too much to bear . . . Sherrell awakens a new urgency for reform. Our choices today have an impact on the environment in years to come, we know. But in Warmth, Sherrell makes concrete what is generally too abstract or distant for us to really feel.

[Written] with incisive, ground-level urgency . . . Sherrell is an immensely talented young writer who cares deeply about his subject . . . Warmth should be required reading for anyone who questions the depth, tenacity, and critical thinking skills of millennials . . . Sherrell could have responded with a pure screed. Instead he's come up with something more potent: an existential yawp, freighted with the ballast of knowledge and intent. Reading Warmth means accepting the challenge of caring, and perhaps even doing something about it.

[A] book that reads like a long conversation with a very thoughtful friend.

Warmth is a doleful and frequently moving phenomenological account of what it means to pursue a vocation as a climate activist in a world careening from crisis to anthropogenic crisis—a blazing work of emergency ecocriticism . . . refreshingly different . . . an avowedly future-orientated work that revives climate writing.

Warmth shows us a new way to tell the story of how we might cope and survive a future of catastrophe.

[Warmth] provides insight on how to navigate a world threatened by climate change—from the overwhelming anxiety it conjures to the existential quandary it wreaks.

[Warmth] is a blueprint […] for learning how a person might gain clarity on a phenomenon that is so ever-present that it is almost invisible until the waves are at your door . . . [Sherrell] lay[s] out the hypocrisy and the numbness and the despair and the hope and the uncertainty and the culpability—all the mess of trying to live simultaneously within and outside of the Problem—and ask[s] an altogether new question: What now? Warmth is delicate at times, brutal at others, but it is always thoughtfully rendered, and often beautifully so.

Sherrell brilliantly balances despair and hope in his searing debut . . . [with] nuanced reflections on how a caring and thoughtful person should respond to climate change . . . This indelible, necessary work makes a global issue deeply personal.

—

Publishers Weekly

(starred review)

"[An] eerie and gorgeous book . . . [Warmth] will validate the fears, grief, and nostalgia that readers of any generation feel about the future of our planet. There is much collective comfort to be found while naming the specifics of such an overwhelming topic, and Sherrell offers that comfort generously on every page.

—

Booklist

(starred review)

[Sherrell] writes with clarity and emotion . . . a compelling, urgent work . . . This is the type of coming-of-age book one must read in order to understand what it means to live with clear-eyed awareness of the climate disaster while also continuing to move forward . . . Brave, honest, and bold, Sherrell's book is neither blithely optimistic nor fatalistic and instead shows how readers can respond to climate change with circumspection. It should be read alongside the work of climate activists like Greta Thunberg and Jamie Margolin.

—

Library Journal

(starred review)

Sherrell is a passionate advocate for the climate movement, which he conveys with urgency and honest, raw emotion, expressing an anxiety he feels has infiltrated the essence of his being. He writes with a frightening sense of gravity . . . Warmth is a pleading, informative call to action.

Insightful reflections from a thoughtful, energetic activist.

Sherrell's strikingly perceptive book is neither a prescription for hope or for despair, but a call for a clear-eyed examination of one of the most pressing questions of our time—what do we owe the next generation?

—

Jenny Offill,

New York Times

bestselling author of

Weather and Dept. of Speculation

Beautifully rendered and bracingly honest, this book helped me do the impossible: live in the space between grief and hope.

—

Jenny Odell,

New York Times

bestselling author of

How to Do Nothing

Searchingly honest, this fine book is the work of someone actively engaged in the most important fight of our time (maybe of all time), and also of a writer able to establish the necessary distance. Dan Sherrell is smart, obviously, but he's also something much more important: open, vulnerable, able to face fully that which we all must grapple with in this overheating century.

—

Bill McKibben,

New York Times

bestselling author of

Falter

In this insider account of the struggle for the earth against the forces of corporate greed that threaten it, Daniel Sherrell has written a tender letter to the uncertain future—at once intimate and angry, exasperated and brave.

—

Anne Boyer, Pulitzer Prize-winning author of

The Undying

Warmth is a moving, beautifully written memoir of an activist's coming-of-age in this era of climate disruption. It is also a powerful and profound meditation on writing, language and story-telling, and their relationship to politics and activism.

—

Amitav Ghosh, author of

The Great Derangement: Climate Change and the Unthinkable

Little has been written that so vividly captures what it is like to be young and so-very-much alive in the wealthiest nation in the world as it comes undone. Daniel Sherrell's Warmth is a groundbreaking work that illustrates how to fight—emotionally, intellectually, physically, with all one's might—for a future worth inhabiting.

—

Elizabeth Rush, author of

Rising: Dispatches from the New American Shore

Wow . . . This book blew my heart open.

—

Franny Choi, author of

Soft Science

An urgent cri de coeur from a passionate and clear-eyed new talent.

—

Kim Stanley Robinson,

New York Times

bestselling author of

The Ministry for the Future

[Warmth] speaks powerfully to all generations . . . Impassioned, conflicted, dogged, poetic, hugely intelligent, Warmth is a personal meditation on how to act and grieve at the same time, how to keep faith and fight for the future as you watch it disappear.

—

Kim Mahood, author of

Position Doubtful

Books

by Daniel Sherrell

Media

About Daniel Sherrell
212 572-2013

Daniel Sherrell travels from Washington, D.C.
Featured Title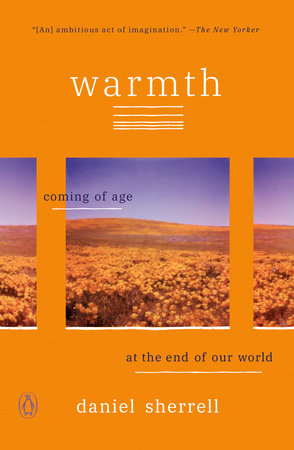 Warmth
[Warmth] provides insight on how to navigate a world threatened by climate change—from the overwhelming anxiety it conjures to the existential quandary it wreaks. —The Cut
Similar Speakers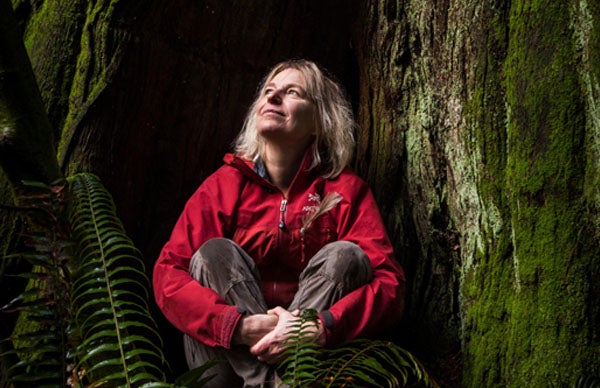 Leader of The Mother Tree Project and author of Finding the Mother Tree
Bestselling novelist, Newbery Honor winner, and former Miami Herald columnist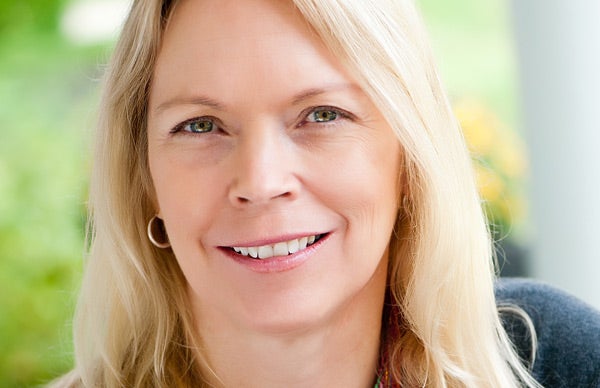 Award-winning author of Full Body Burden and public health speaker