Whether it be on the battlefield or on the soccer field, in the court room or in the Sudanese desert, our Modern Day Heroes prove that strength and bravery know no boundaries. Their stories inspire, challenge, and motivate people across the globe, and we are honored to be working with a few of these brave activists whose resiliency and courage are changing the world.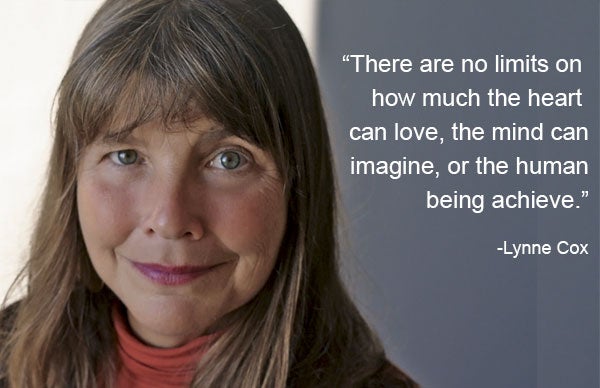 Lynne Cox
In 1987 Lynne Cox became the first person to swim from the U.S. to Russia across the Bering Strait. A celebrated long-distance swimmer and best-selling author of Swimming to Antarctica, Lynne Cox speaks to Fortune 500 companies about setting goals, sustaining success, and achieving what others dismiss as impossible.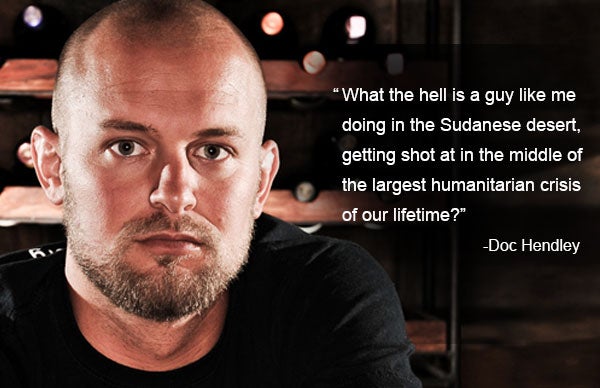 Doc Hendley
Doc Hendley is the epitome of the individual who has made a difference. A self-professed "tattooed keg-tapper" from North Carolina, Hendley one day decided to dedicate himself to providing clean drinking water to people in areas often deemed as "no-go" zones by the UN. Today his Wine to Water Foundation has helped provide tens of thousands of people with clean drinking water. Named one of the Top 10 CNN Heroes of 2009, Hendley is an inspiring speaker who proves the power of one to transform the impossible into the inevitable.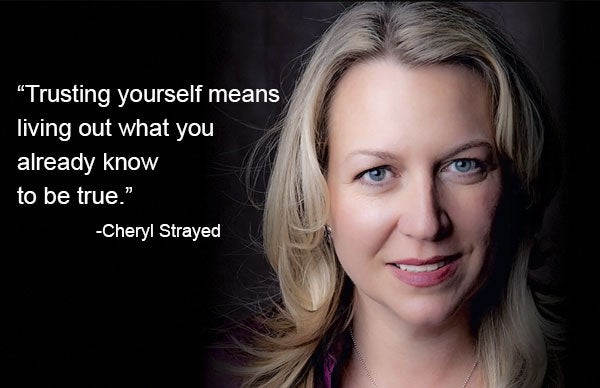 Cheryl Strayed
Cheryl Strayed's memoir Wild: From Lost to Found on the Pacific Crest Trail has been a mainstay on the New York Times bestseller list since it was published in 2012 and was recently adapted into a critically-acclaimed major motion picture starring Reese Witherspoon. Strayed's deeply personal story about her journey of loss and recovery, inspires audiences across the world. Her lectures sparkle with warmth and candor as she tells how one impulsive decision turned out to be the one that turned her life around.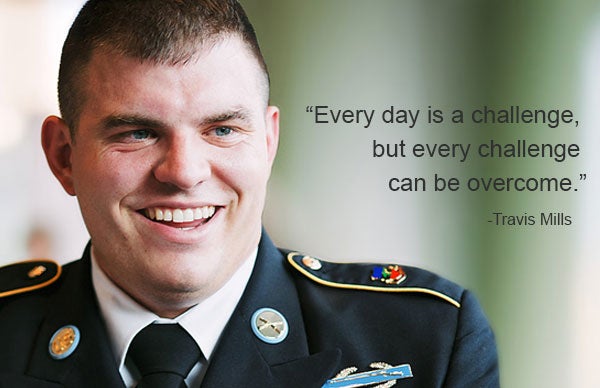 Travis Mills
Millions of soldiers have served in the wars in Iraq and Afghanistan; thousands have been injured, and only five have survived quadruple amputee injuries – Travis Mills is one of them. A retired U.S. Army Staff Sergeant of the 82nd Airborne, Mills' story is awe inspiring and a living testament to the resiliency of the human spirit. His larger-than-life personality, sense of humor and incredible spirit for life, engage audiences from the moment he takes center stage. His story inspired the documentary Travis: A Soldier's Story and will be told in the upcoming memoir Tough As They Come (November 2015).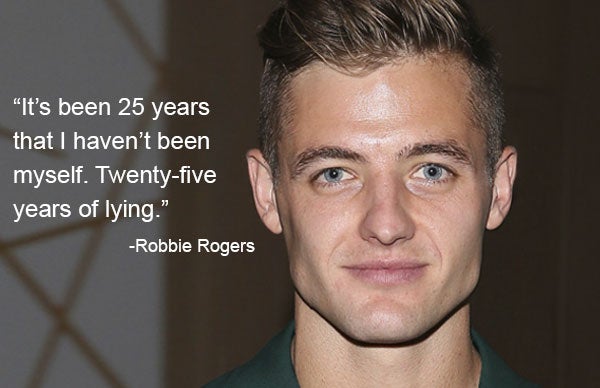 Robbie Rogers
A star-athlete with a brilliant career that has included an NCAA Championship, winning the MLS Cup, and competing in the Olympics, Robbie Rogers actually spent much of his life living in paralyzing fear. In his memoir, Coming Out to Play, and in his lectures, Rogers takes audiences on his incredible journey from a terrified teenager to a trailblazing out and proud professional soccer player for L.A. Galaxy. A living role model with a compelling story, Rogers has been hailed a hero on the field and off.
Please contact us about booking one of these authors to speak at one of your future events.
If you would like to stay up-to-date on all our great speakers, make sure to sign-up for our newsletter.