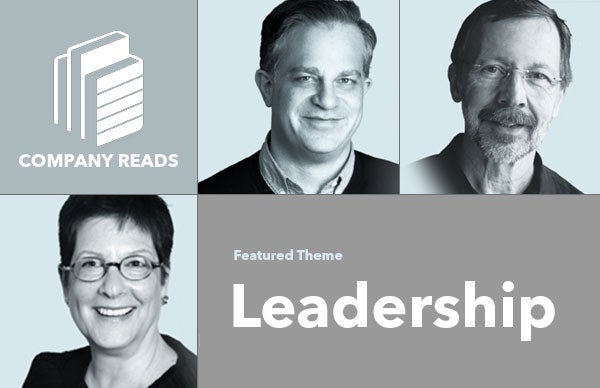 Company Reads is a new initiative from the Penguin Random House Speakers Bureau that brings speakers and books to organizations all over the country — engaging teams while inspiring conversation and fueling growth. An enhanced book club for the modern workplace, Company Reads events are interactive, customizable, and adaptable to a variety of themes on the hearts and minds of employees everywhere. Today we're turning the spotlight on speakers whose years of experience provide both established and emerging leaders with the tools they need to grow and thrive.
Ed Catmull has led Pixar to unprecedented creative and financial success, transforming a small hardware company into a household name. Drawing on lessons from Creativity, Inc., Catmull provides actionable advice for nurturing and sustaining a culture of creativity in any organization. Using examples from his long tenure at Pixar, Catmull shows how creativity can strengthen teamwork, produce resiliency in the face of failure, and create an environment where every team member is given space to contribute.
A longtime sportswriter for The Wall Street Journal, Sam Walker has been studying what makes a winning team for years. In The Captain Class, Walker describes how some of sports' most notable captains share remarkable, and sometimes unexpected, qualities. Walker presents an informative and often surprising look at leadership and shows how applying lessons from professional sports can optimize talent development in all organizations.
Longtime director at McKinsey, Joanna Barsh has helped hundreds of people of all backgrounds grow into productive and effective leaders. In talks designed for women, millennials, or anyone looking for a new way to lead, Barsh guides audiences through the fundamentals of "centered leadership" and the tools for implementing them at any point in their career.