Add speaker
Remove speaker
Speaker added
Valerie June
Grammy-nominated singer-songwriter and multi-instrumentalist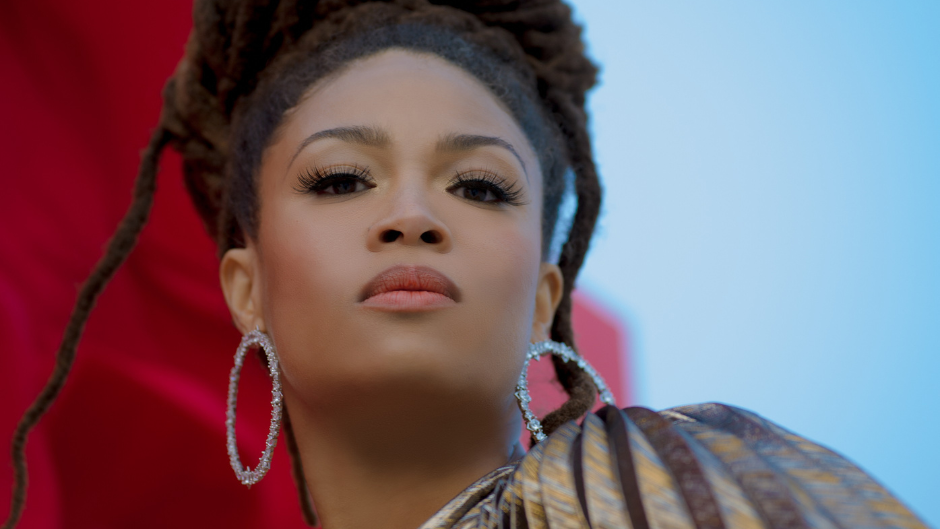 "
If we can't imagine and if we can't dream, then how are we going to create any more beauty?
"
Play Video
Photo Credit: Renata Raksha
Valerie June is a singer-songwriter and multi-instrumentalist whose unique style combines folk, soul, gospel, blues, country, and bluegrass. Her latest critically acclaimed album, The Moon and Stars: Prescriptions for Dreamers, received a 2022 Grammy nomination for Best American Roots Song and 2021 Americana Honors and Awards nominations for both Album and Song of the Year. A passionate believer in the revolutionary power of creativity, June brings her inspiring talks to audiences across the nation.
About

Valerie June

Hailed by the New York Times as one of America's "most intriguing, fully formed new talents," Valerie June has been recording and performing since she was 19 years old. A self-taught musician from small-town Tennessee, her career has taken her from Memphis coffee houses to national TV performances and getting name-checked by Bob Dylan.

Valerie June's 2013 breakthrough album, Pushin' Against a Stone, co-produced by Dan Auerbach (The Black Keys) and Kevin Augunas (Edward Sharpe & The Magnetic Zeros), was rated a perfect five stars by The Independent. Both Pushin' Against a Stone and June's next album, The Order of Time (2017), ranked on Rolling Stone's top 50 albums of the year. June's latest album, The Moon and the Stars: Prescription for Dreamers, won her a Grammy nomination for the Best American Roots Song for "Call Me A Fool" and 2021 Americana Honors and Awards nominations for both Album and Song of the Year.

A true multi-hyphenate, June is also the author of two books. Somebody to Love: The Story of Valerie June's Sweet Little Baby Banjolele is a children's picture book (published by Jack White's Third Man Books) inspired by her songwriting process that encourages children to follow their dreams. Maps for the Modern World is a collection of poetry and original illustrations that calls for mindfulness, creativity, and real-world connection in an increasingly disconnected world. June's forthcoming book, Light Beams: A Workbook for Being Your Badass Self (Simon & Schuster, September 2023), is an interactive journal of inspiring words and exercises that encourages readers to choose a path of kindness and love in every moment.

Now, Valerie June speaks to audiences across the country about the revolutionary power of creativity to transform how we connect with ourselves and the world around us. She celebrates diversity, focusing on how radical joy and positive activism can rewrite the narrative of Black trauma and replace it with Black joy. In her beautiful but powerful keynotes, she urges creators to sculpt and claim a better, more egalitarian world.

Valerie June has made countless media appearances, including features on NPR, CBS This Morning, Late Night with Seth Meyers, and The Kelly Clarkson Show. When she's not touring, June splits her time between Tennessee and New York.

Speaking

Topics

The Revolutionary Power of Creativity

Grammy-nominated musician, singer, songwriter, poet, illustrator, actor, certified yoga and mindfulness meditation instructor Valerie June uses an array of artistic paths to inspire and create sunshine in a sometimes shadowy world. From poverty to wars, bombs, and shootings, the reality of suffering surrounds us every day. Whether it be our personal suffering or the suffering of others, somewhere at every moment, there lives a tragedy: poverty, sickness, heartbreak, racism, hatred, injustice, and loss. In the face of such a chaotic world, to be an artist, musician, writer, or creative is a revolutionary act. In this powerful talk celebrating creativity, June speaks about cultivating community, awareness, and harmony with our surroundings.

The Secret Superpower of Joy

Valerie June is an artist, a storyteller, and a woman of color. She knows systemic racism exists - she has seen and felt it in her own life. She also knows that it's important to expose violence and correct injustice, in part by telling those kinds of stories. But if those are the only stories being told - in the news and in movies and TV shows - they start to define what it means to be African-American, erasing hard-won victories and ultimately the promise of a better world.

June believes it's time to claim that better world, not one day in the future but right now. We can start by rewriting the narrative. In place of loss, write resilience; in place of injustice, write power; in place of sorrow, write joy. June's uplifting keynotes are a celebration of diversity. Choosing a path of radical joy and positive activism not only a way to rewrite the narrative of our traumas; it is a way to unite humanity and sculpt a more egalitarian society.

Video

Books

by Valerie June

Media

About Valerie June
212 572-2013

Valerie June travels from New York, NY and Tennessee
Similar Speakers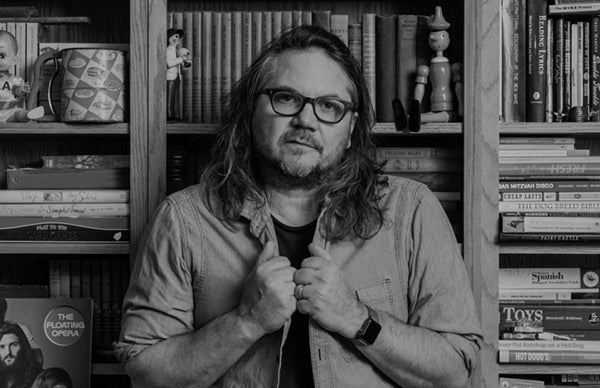 Grammy Award-winning musician and frontman of Wilco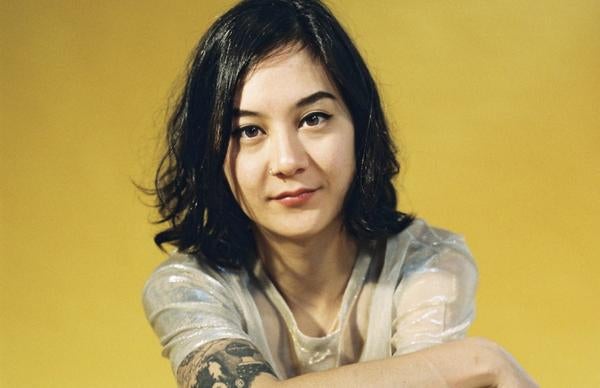 Frontwoman of Japanese Breakfast and author of New York Times bestselling Crying in H Mart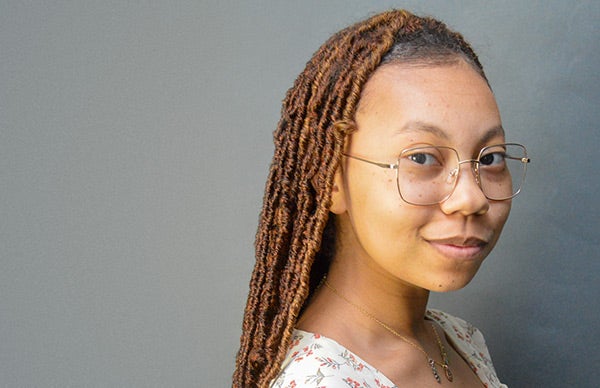 Spoken word poet and author of Walking Gentry Home