Add speaker
Remove speaker
Speaker added
Susan Fowler Rigetti
Author of Whistleblower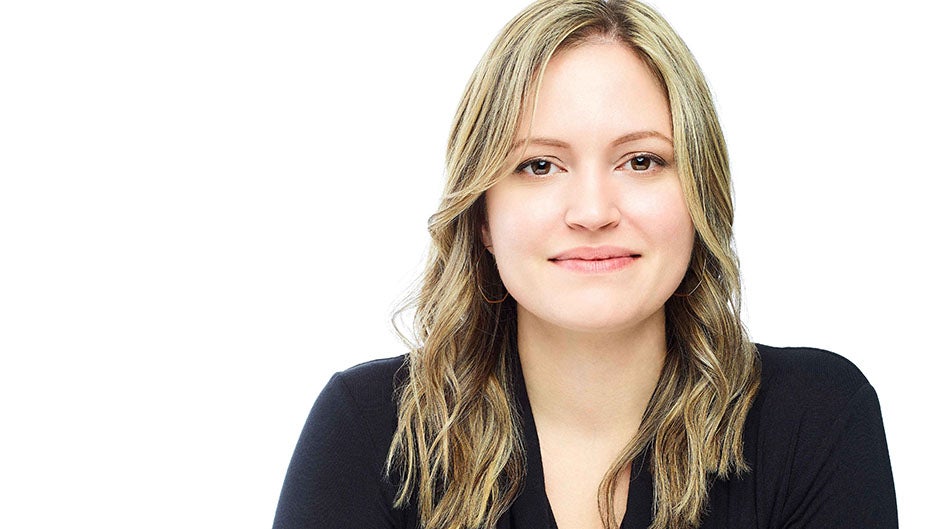 "
I didn't want to be the victim of my story. I wanted to be the hero.
"
Play Video
Photo credit: Mason Foster
Susan Fowler Rigetti is the author of Whistleblower, an extraordinary account of resilience and determination by the woman who first exposed Uber's widespread culture of sexual harassment and retaliation in an industry-shattering blog post. Named a "Most Anticipated Book of 2020" by Vogue, Forbes, and Cosmopolitan, Whistleblower is both a compelling narrative of success against the odds and a rallying cry to speak truth to power. In energizing, inspiring talks for student, corporate, and library audiences, Rigetti urges us to be the heroes of our own stories and to keep fighting for a more just and equitable world.
About

Susan Fowler Rigetti

Susan Fowler Rigetti was just twenty-five when she wrote the blog post describing the sexual harassment and retaliation she'd experienced at Uber, the ride-sharing giant. Her account riveted the nation, eventually led to the Uber's CEO's resignation, and caused a ripple effect that inspired other women to speak up about their experiences of harassment in Silicon Valley and beyond.  In the year that followed, an unprecedented number of women came forward, and Time magazine recognized her as one of the "Silence Breakers" who ignited the #MeToo movement.

In her memoir, Whistleblower, Rigetti reveals a life defined by her refusal to accept her circumstances—and the experiences that built the determination and grit she called on to become a whistleblower. Raised in rural Arizona, she went to work for her family at an early age and received little formal education. Through a remarkable feat of discipline and self-education, she escaped poverty to the Ivy League. But after the university's disastrous mishandling of a harasser nearly caused her to lose everything she had worked for, she vowed to never again remain silent in the face of injustice. When she encountered firsthand the pervasive culture of sexism, racism, harassment, and abuse at Uber, she knew she had to speak out—even if it meant losing a dream job and risking her career.

Rigetti's moving talks address audiences young and old trying to find their place in an unjust world. By sharing her story of overcoming the odds and using her experience, privilege, and position to speak out against injustice, she motivates people to be the heroes of their own stories and take power into their own hands to continue the fight for equality.

Susan Fowler Rigetti is a journalist, screenwriter, and the editor of Future Tense at Slate. She is the former technology opinion editor of The New York Times, and was the founding editor in chief of Increment Magazine at Stripe. In addition to Time, she has been named a "Person of the Year" by The Financial Times and the Webby Awards, and she joined the ranks of Fortune's "40 under 40" list, Vanity Fair's "New Establishment" list, Marie Claire's "New Guard" list, the Bloomberg 50, the Upstart 50, the Recode 100, and more. In addition to Whistleblower, she is also the author of Production-Ready Microservices and the novel Cover Story. She is based in Los Angeles.

Video

Praise

for Susan Fowler Rigetti

Praise for Whistleblower

This is not just a book for people interested in the culture of Silicon Valley. Like all the best books, it delivers the reader into a fully drawn world she may never have imagined . . . At times it reads like a spy thriller, at others like a satire of what might happen when corporate overlords go unchecked . . . It is not just a book about harassment or inequality; it is the story of a woman navigating a world that would rather not deal with her . . . The details around her experience at Uber are the sizzle; Fowler's own story is the steak. She's an unlikely hero, unconnected, anachronistic and almost irritatingly admirable, a woman blessed with unending curiosity and an exceptional facility to learn. That she became a whistle-blower and a pioneer of a social movement almost seems inevitable once you get to know her. Uber should have seen her coming.

—

San Francisco Chronicle

Sharp and engrossing . . . A powerful illustration of the obstacles our society continues to throw up in the paths of ambitious young women, and the ways that institutions still protect and enable badly behaving men.

—

New York Times Book Review

Gut-wrenching . . . An intimate first-person account that doubles as a warning . . . [Whistleblower is] the story of how Fowler's life was shaped by her time at Uber—but a story, too, of her fight for a life that would not succumb to the company's influence . . . Fowler's story—her full story—is the indictment. That is what gives Whistleblower its power.

It's easy to focus on what happened to Fowler . . . But in her new memoir, Fowler makes a dedicated plea for you to focus, instead, on what she did about it . . . [Whistleblower] does provide more eyebrow-raising details about just how hostile and chaotic Uber's workplace was. But Fowler is much more interested in unpacking how—and why—she responded by going public . . . This memoir is a bit of a how-to book, too, with some take-home lessons for anyone discouraged by a hostile workplace.

[An] earnest retelling of one woman's effort to go to school and do her job in environments that were actively hostile to her existence and well-being . . . One can only imagine the alternate reality in which Fowler and her ilk were the ones hailed as geniuses and given all the money in this world to build a better one.

[Whistleblower] broadens the view beyond Uber, offering a clear-eyed exploration of what workplace sexual discrimination looks like, why it's so toxic and how it destroys ambitions, careers and lives.

[D]espite the title of her book, Fowler defies one-word labels. She is a musician, a writer, a physicist, a philosopher . . . Less the story of how Fowler became a victim, Whistleblower is more of a guide to how she became a hero . . . Though [the] lessons are universal, Fowler's account is intensely personal . . . She paints a picture of a ferociously independent and determined person.

There's a good case that Uber would still have its notoriously toxic workplace culture were it not for Susan Fowler . . . Whistleblower fills us in on how junior white-collar employees struggled to keep the culture [the CEO] instilled from threatening their sanity, and how one of them was eventually able to tear it down.

Whistleblower . . . promises to start a new conflagration of its own. This time, the system being indicted is not Uber, or even Silicon Valley more broadly, but the entire American patriarchy…American society did its very best to prevent her from succeeding. Her life, and this book, represents her triumph over almost inconceivable odds.

[Whistleblower] shows the importance of having people who are of strong character, who are willing to stand up to some of the things they see going wrong at these companies and speak up about them.

This is not just a book for people interested in the culture of Silicon Valley. Like all the best books, it delivers the reader into a fully drawn world she may never have imagined . . . At times it reads like a spy thriller, at others like a satire of what might happen when corporate overlords go unchecked . . . It is not just a book about harassment or inequality; it is the story of a woman navigating a world that would rather not deal with her . . . The details around her experience at Uber are the sizzle; Fowler's own story is the steak. She's an unlikely hero, unconnected, anachronistic and almost irritatingly admirable, a woman blessed with unending curiosity and an exceptional facility to learn. That she became a whistle-blower and a pioneer of a social movement almost seems inevitable once you get to know her. Uber should have seen her coming.

—

San Francisco Chronicle

Books

by Susan Fowler Rigetti

Media

About Susan Fowler Rigetti
212 572-2013

Susan Fowler Rigetti travels from Los Angeles, CA
Featured Title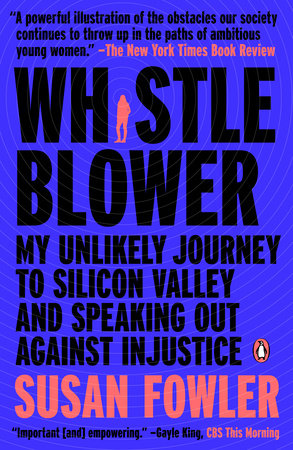 Whistleblower
Named a Most Anticipated Book of 2020 by Vogue, Forbes, and Cosmopolitan
"Sharp and engrossing . . . A powerful illustration of the obstacles our society continues to throw up in the paths of ambitious young women, and the ways that institutions still protect and enable badly behaving men." —The New York Times Book Review  
"A very important read . . . frightening but also very empowering." —Gayle King, CBS This Morning
Similar Speakers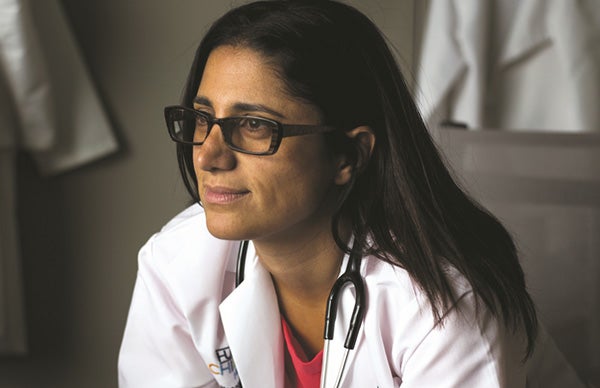 Physician, scientist and activist who exposed the Flint water crisis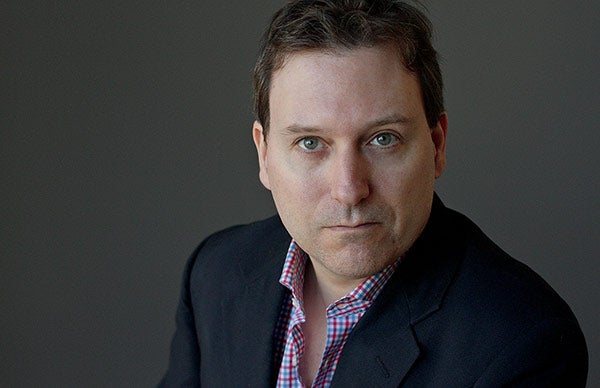 Pulitzer Prize-winning investigative journalist and author of the New York Times bestseller Bad Blood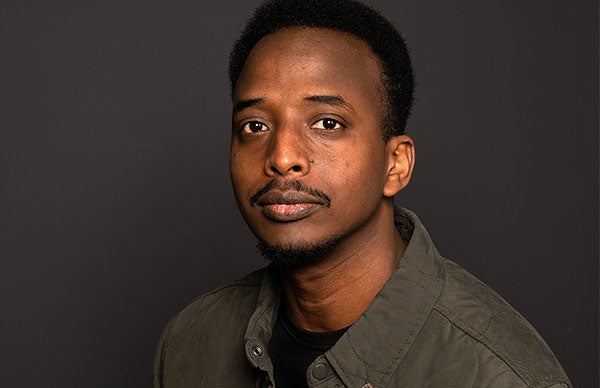 Author of Call Me American and immigrant rights advocate