Add speaker
Remove speaker
Speaker added
Jerry Saltz
Pulitzer Prize-winning art critic for New York magazine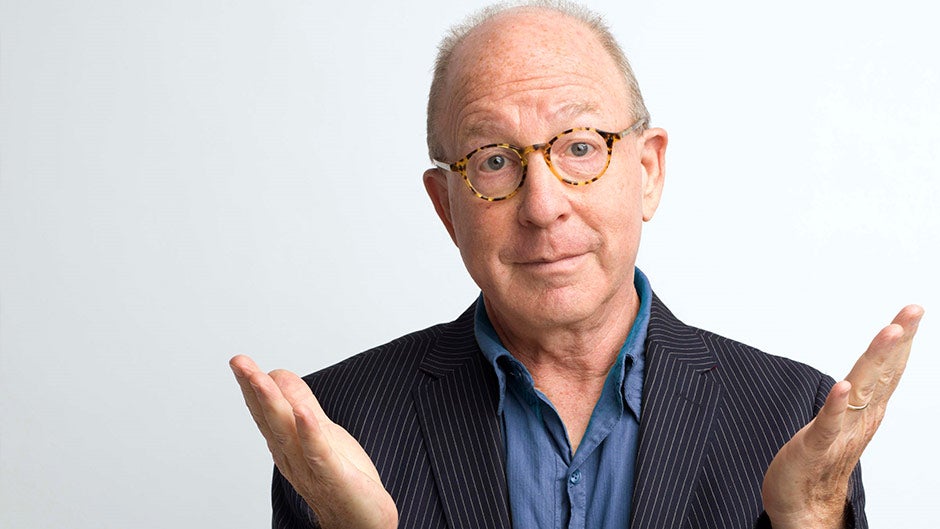 "
Art, like design, is a verb.
"
Play Video
Photo credit: Celeste Sloman
Jerry Saltz is one of the most popular and influential culture writers working today. He is the winner of the 2018 Pulitzer Prize in Criticism and the 2019 National Magazine Award for his inimitable work as New York magazine's Senior Art Critic. A frequent guest lecturer, he discusses the art world, the role of criticism, and the subject of his book, How to Be an Artist.
About

Jerry Saltz

Jerry Saltz is the Senior Art Critic for New York magazine, where he writes about the constantly shifting dynamics of the art world, from up-and-coming artists to billionaire collectors to the role of criticism. Hailed as a "critic of the people" by Architectural Digest, he democratizes art for a broad audience through his irreverent column and his social media channels, where has nearly one million followers. In 2018, he won the Pulitzer Prize in Criticism for "My Life as a Failed Artist," an essay about how his disappointing career as an artist is responsible for his success as a critic.

Saltz's viral New York cover story, "How to Be an Artist," sold nearly 400,000 print editions of the magazine and gained over 250,000 readers online, ultimately earning a National Magazine Award. In this daring to-do list for aspiring creatives, Saltz shared answers to the questions artists ask the most: "How do I get started? How do I get better? And is this even art at all?" Jerry Saltz's book, also entitled How to Be an Artist, expands on his prize-winning piece with dozens of brand new guidelines, exercises, prompts, and tips designed to help artists do what they do best—create. In his entertaining lectures, he dispenses valuable advice for amateurs and professionals alike, along with sharp analysis of the role of criticism in the art world today.

Jerry Saltz has been a columnist for New York magazine sine 2007. Formerly, he was the senior art critic for The Village Voice for almost ten years, where he was twice nominated for the Pulitzer Prize. A frequent guest lecturer, he has spoken at the Museum of Modern Art, the Guggenheim, the Whitney Museum, and many others, and has appeared at Harvard, Yale, Columbia, the Rhode Island School of Design, the Art Institute of Chicago, and elsewhere. He has also contributed to Art in America, Flash Art International, Frieze, and Modern Painters, among other publications. He was the sole advisor for the 1995 Whitney Bienniel. In 2007, he received the Frank Jewett Mather Award for art criticism. Jerry Saltz has received honorary doctorates from the School of the Art Institute of Chicago and Kansas City Art Institute. He was born and raised in Chicago and now lives in New York City.

Speaking

Topics

The Secret to Life Is Art

A former truck driver and self-described "failed artist" turned Pulitzer Prize-winning art critic, Jerry Saltz is one of the art world's most acclaimed and engaging speakers. In this witty and inspiring talk, he weaves together stories from his own life, and his own account of the changing art world of the 21st century, to demonstrate how the provocative, disruptive power of art is changing the world around us – and how embracing art can be the secret to changing your own life. From the inspiring example of the Old Masters to the visionaries of today, no one captures the visceral connection between art and life better than Jerry Saltz. As he puts it, "Art alone may not change the world. But art can change lives, and lives can change the world."

How to Be an Artist

Art is for everyone. This snappy, practical talk is designed to help audiences break through creative blocks, spark motivation, build good habits, and help painters, photographers, writers, and artists of all stripes realize their dreams. Saltz provides short, actionable exercises and activities that appeal to everyone from novices to professional artists.

The Art World Problem

Popularly known as a "critic of the people," Jerry Saltz possesses an admirable talent for accessibly dissecting art for all audiences. In this talk, Saltz addresses the current state of the art world, from systemic its problems to its emerging trends, while touching on key issues in contemporary visual art and criticism.

Video

Praise

for Jerry Saltz

Praise for How to be an Artist

Saltz offers ebullient, practical, and wise counsel to those who wonder, 'How can I be an artist?' …A succinct, passionate guide to fostering creativity.

Trim, brilliant. . . . Whether you're a proud amateur or a frustrated expert, these are words worth taking to heart. Saltz's knowledge veins run deep, and his voice is crisp, frank, intimate and urgent.

An excellent read for any would-be artist who's looking for a blast of uplifting and inspirational advice[,] grounded in the real world.

Saltz is to be applauded for his direct confrontation of issues of personal trauma, systemic sexism and financial hardship – and for proclaiming, in the fifth tip, that 'All art comes from love'. Joy is palpable in these pages. We are told to connect with our raw emotions, to admire the constant creative work our artist's brain is undertaking, to learn from our mistakes and to shake off criticism. Saltz even tells us to dance. We need such thinking right now.

How to Be an Artist dispenses practical wisdom, inspiration, humor and honesty to nourish the artist in all of us. For those already taken by Saltz's passionate criticism and witty storytelling—as well as those looking to persevere in creative professions—the book will prove to be a beautiful resource.

—

David Graver,

Cool Hunting

The creative salve you need to assuage self-doubt and find inspiration.

Saltz has not written a book for insiders, but for the novice enthusiast – something all of us have been at one time. Valuable insight on the creative process [with] a surprising amount of solid advice.

Saltz has a rare ability, useful for a critic, to speak declaratively without coming off as pushy or didactic. . . . The overwhelming impression is one of urgent generosity. . . . While others have written about the fear of failure that lies at the heart of any creative pursuit[,] few have offered such concrete advice for overcoming it.

An imaginative "handbook" for creatives of all kinds, full of wit, exercises, and insightful advice.

I am so blown away by [How to Be an Artist], because it takes the tools of the literal masters and offers them to whoever wants them. Any reader would be lucky to escape their self-doubt to indulge in this straightforward, funny, and delightful guide.

How to Be an Artist is such a fun and juicy read for artists of all kinds. 'Artists are cats,' he says—such a simple but brilliant description of the artist's relationship to the world. I read this and thought, I guess I am a real artist!

I was so moved by Jerry Saltz's incredible new book, How to Be an Artist. . . . Deep and beautiful insights into how humans create.

Being an artist is a lonely pursuit—twenty-four hours a day, seven days a week, for the rest of your life. Most of the time it hurts. This book will help the pain.

What is an artist? If most things make you bored or sad, but creating things makes you feel better, that's a sign that Fate is ushering you over to a tiny, rickety chair with a sign overhead that says, Hey, you. You might be an artist. The challenge then is, how to be a better artist. And Jerry Saltz is right: The truest answer is work. Practice. Make mistakes. Tear it up. Do it again. Get better. Keep going.

An inspiring guide to making your art, putting it out into the world, and dealing with the consequences. I found a lot to steal here, and you will too.

Jerry is an impassioned lover of all art and all artists, heartbroken when they're not good and joyous when they are. You don't read so much as bathe in his prose, turbulent but clear, emerging each time as hopeful as this morning.

In How to Be an Artist, Jerry Saltz is so right-on it scares me.

Books

by Jerry Saltz

Media

About Jerry Saltz
212 572-2013

Jerry Saltz travels from New York, NY
Similar Speakers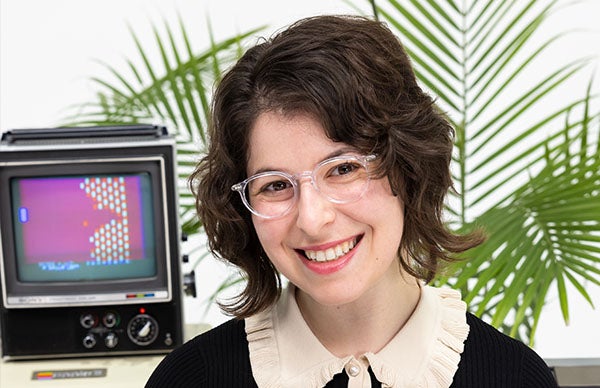 New York Times-bestselling author and illustrator of Women in Science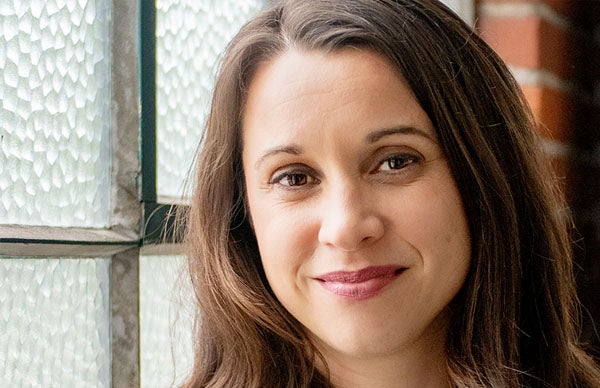 Obama White House photographer, award-winning filmmaker, and New York Times-bestselling author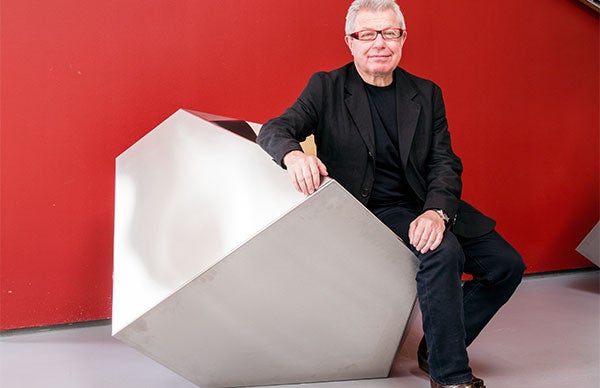 World-renowned architect and expert in urban design