Add speaker
Remove speaker
Speaker added
Elizabeth Strout
Author of the Pulitzer Prize-winning novel Olive Kitteridge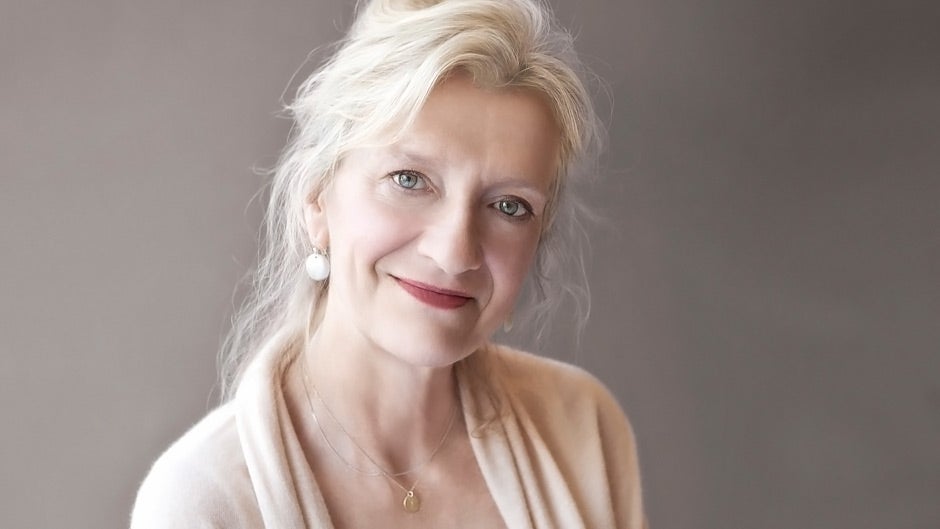 Play Video
Photo credit: Leonardo Cendamo
A Pulitzer Prize-winning author and New York Times bestselling mainstay, Elizabeth Strout captivates audiences with her distinctively New England stories and powerful narrative ability to transform the ordinary into the extraordinary.
About

Elizabeth Strout

A Bates College graduate, Elizabeth Strout grew up in small towns in Maine and New Hampshire. When she was a child, her mother bought her notebooks and encouraged her to record the everyday things that happened to her, which she loved to do. This shaped her writing, but it was only later, when she moved to New York as a writer, that she recognized the impact upon her work of the New England settings of her childhood and the great human dramas that reside in the ordinary.

With Strout's vivid and mesmerizing storytelling, her books received national recognition: her first novel, Amy and Isabelle, won the Los Angeles Times Art Seidenbaum Award for First Fiction and the Chicago Tribune Heartland Prize, and was a finalist for the PEN/Faulkner Award and for the Orange Prize in England; her second novel, Abide with Me, was a national bestseller and a Book Sense pick; her 2016 novel My Name is Lucy Barton, became a #1 New York Times bestseller and was longlisted for the 2016 Man Booker Prize; Anything is Possible won the Story Prize 2017/2018; and The Burgess Boys, a New York Times Bestseller, was named one of the best books of the year by The Washington Post. The Burgess Boys had also been optioned by HBO and Robert Redford for a miniseries. Her latest novel, Oh William!, is a follow-up to My Name is Lucy Barton and a New York Times bestseller.

Additionally, Strout published her short stories in a number of magazines, including The New Yorker and O: The Oprah Magazine. Her short story collection, Olive Kitteridge, which was a finalist for the National Book Critics Circle Award for fiction, won the 2009 Pulitzer Prize for fiction and was also adapted into an Emmy Award-winning HBO miniseries starring Frances McDormand, Richard Jenkins, and Bill Murray.

In her 2019 New York Times bestseller, Olive, Again, Strout revisited the iconic indomitable character. Olive, Again was Oprah's Book Club pick and also was named one of the best books of the year by The Washington Post, Time, and Chicago Tribune, among others.

Strout lives in New York City, and speaks at literary series, libraries, and colleges and universities across the country.

Speaking

Topics

A Conversation with Elizabeth Strout

In this personal lecture, author Elizabeth Strout reflects on her most recent works and her writing process. Her engaging talks address how truth inspires fiction, how literature can spark compassion, and how the books we read can shape our identities.

Video

Praise

for Elizabeth Strout

We had an absolutely wonderful day with Elizabeth Strout. What a joy she is! She was so kind, authentic, accessible, and wise. She was so generous in her sharing of her thoughts, her craft, and her stories. The students and teachers at the High School were just over the moon. She has an uncanny way of connecting with people in deep significant ways in a very short period of time. Everyone—students, teachers, funders, board members, staff, and audience members in the signing line—all walked away feeling like they 'knew her' and she them.

Her talk was brilliant. She has an innate intuition—maybe the keenest I have ever seen—which she put into high gear. Her talk was truly an interactive conversation with the audience. They were with her every step of the way and she with them. She utilized her deadpan humor to convey a message that could be considered dark and difficult to hear, respectfully bringing the audience into her thought process. They loved her!

And to top it all off—it was fun! I am so glad that we were able to work with you to bring Elizabeth Strout (her first time in Pittsburgh!) to our audience.

—

Pittsburgh Arts & Lectures

Elizabeth Strout was so bright, natural and her thoughtful presentation on fiction was a perfect prelude for our Saturday seminar. The evaluations are outstanding! Bravo!

—

Washington and Lee University

Praise for Oh William!

[Strout] illuminates both what people understand about others and what they understand about themselves.

—

The New York Times Book Review

Strout managed to make me love this strange woman I'd never met, who I knew nothing about. What a terrific writer she is.

Strout animates the ordinary with an astonishing force. . . . [She] makes us experience not only the terrors of change but also the terrifying hope that change can bring: she plunges us into these churning waters and we come up gasping for air.

Writing of this quality comes from a commitment to listening, from a perfect attunement to the human condition, from an attention to reality so exact that it goes beyond a skill and becomes a virtue.

Reading an Elizabeth Strout novel is like peering into your neighbor's windows. . . . There is a nuanced tension in the novel, evoked by beautiful and detailed writing. Strout's manifestations of envy, pride, guilt, selflessness, bigotry and love are subtle and spot-on.

—

Minneapolis Star Tribune

Strout is a brilliant chronicler of the ambiguity and delicacy of the human condition.

Loneliness and betrayal, themes to which the Pulitzer Prize–winning Strout has returned throughout her career, are ever present in this illuminating character-driven saga… Strout's characters teem with angst and emotion, all of which she handles with a mastery of restraint and often in spare, true sentences… It's not for nothing that Strout has been compared to Hemingway. In some ways, she betters him.

—

Publishers Weekly

(starred review)

Praise for Olive, Again

Just as wonderful as the original….Here's the thing about Strout: Her characters endure some awful stuff…but they're resilient. And if even harshly opinionated Olive can learn that a little compassion can change the picture, so can we. 'What is your life like, Betty?' Olive asks a home health aide whose bumper sticker irks her. The question is key; it's the first step toward empathy. Olive, Again poignantly reminds us that empathy, a requirement for love, helps make life 'not unhappy.

The last book that made me cry…. What's remarkable about that is that at the time I'd never read the first one, Olive Kitteridge. Strout managed to make me love this strange woman I'd never met, who I knew nothing about. What a terrific writer she is.

—

Zadie Smith, author of

White Teeth

,

On Beauty

, and

Swing Time

Strout's world view emerges in plain-spoken, sometimes elegant, third-person prose: Human beings are fundamentally lonely creatures, further isolated by the rigors of aging. Families are emotional minefields. Death, dementia and other natural disasters lurk everywhere. Love, though precious, is elusive, prone to slip away almost before we realize its existence. The darkness of Strout's vision is leavened by her belief in moments of grace, which may arrive in a slant of light, a sudden insight, or (best of all) a connection to another human being.

It is precisely the complicated mixture of emotions she inspires that makes Olive such an endlessly fascinating and irresistibly endearing heroine. 'Olive, Again' is bleaker, sadder, more achingly beautiful than its predecessor, and a magnificent achievement on its own terms…. we see Olive acquiring a view of herself, and coming to recognize as valuable the other people who grant that vision. In the process, she shares in the alchemy that she continues to perform for us and elicits our unexpected, abiding love.

"Strout dwells with uncanny immediacy inside the minds and hearts of a dazzling range of ages: the young (with their confusion, wonder, awakening sexuality), the middle-aged (envy, striving, compromise), the old (failing bodies, societal shunning, late revelations)…. I have long and deeply admired all of Strout's work, but 'Olive, Again' transcends and triumphs. The naked pain, dignity, wit and courage these stories consistently embody fill us with a steady, wrought comfort.

Olive is a brilliant creation not only because of her eternal cantankerousness but because she's as brutally candid with herself about her shortcomings as she is with others. Her honesty makes people strangely willing to confide in her, and the raw power of Ms. Strout's writing comes from these unvarnished exchanges, in which characters reveal themselves in all of their sadness and badness and confusion…. The great, terrible mess of living is spilled out across the pages of this moving book. Ms. Strout may not have any answers for it, but she isn't afraid of it either.

—

The Wall Street Journal

Olive Kitteridge, the deliciously funny and unforgettable miserabilist at the heart of Elizabeth Strout's Pulitzer Prize-winning 2008 novel that bore her name, fully deserves the sensitive and satisfying follow-up that Strout has written about her…. Strout…is exquisitely attuned to the subtleties of her beloved character's innermost thoughts; she makes us feel for Olive, giving us an intimate, multifaceted and touching portrait of someone suffering alone.

—

The New York Times Book Review

Praise for Anything Is Possible

These stories return Strout to the core of what she does more magnanimously than anyone else, which is to render quiet portraits of the indignities and disappointments of normal life, and the moments of grace and kindness we are gifted in response… Strout hits the target yet again.

Strout really can write you into a world until you feel you are there with her… This is her genius… She is also simply superb at writing about relationships.

In this wise and accomplished book, pain and healing exist in perpetual dependence, like feuding siblings.

—

The Wall Street Journal

It's hard to believe that a year after the astonishing My Name Is Lucy Barton Elizabeth Strout could bring us another book that is by every measure its equal, but what Strout proves to us again and again is that where she's concerned, anything is possible. This book, this writer, are magnificent.

If you miss the charmingly eccentric and completely relatable characters from Pulitzer Prize winner Elizabeth Strout's best-selling My Name is Lucy Barton, you'll be happily reunited with them in Strout's smart and soulful Anything is Possible.

In Elizabeth Strout's Anything is Possible, her stunning follow-up to My Name is Lucy Barton, a famous author returns to the Midwestern hometown of her childhood, touching off a daisy-chain of stories narrated by those who knew her—memories of trauma and goodwill, resentments small and large, and the ever-widening gulf between haves and have-nots. Strout, always good, just keeps getting better.

Praise for My Name Is Lucy Barton

There is not a scintilla of sentimentality in this exquisite novel. Instead, in its careful words and vibrating silences, My Name is Lucy Barton offers us a rare wealth of emotion, from darkest suffering to—'I was so happy. Oh, I was happy'—simple joy.

—

Claire Messud,

New York Times Book Review

In her lovely and heartbreaking new novel…Elizabeth Strout has produced a major work in minimalist form…In the character of Lucy, Strout has fashioned one of the great resilient modern heroines.

"[The novel is] potent with distilled emotion. Without a hint of self-pity, Strout captures the ached of loneliness we all feel sometimes, 'with longings so large you can't even weep.

Spectacular… My Name is Lucy Barton is smart and cagey in every way. It is both a book of withholdings and a book of great openness and wisdom… [Elizabeth Strout] is in supreme and magnificent command of this novel at all times.

—

Lily King,

Washington Post

[Strout's] tender and moving novel should be read slowly, to savor the depths beneath what at first seems a simple story of a mother-daughter reconciliation…Her narrative voice is restrained yet expressive. This masterly novel's message, made clear in the moving denouement, is that sometimes in order to express love, one has to forgive

Praise for Olive Kitteridge

"A unified cycle of finely observed tales focusing on characters inhabiting a single town...[a] brilliant evocation of emotion...a gratifying stunner."

Perceptive, deeply empathetic, and even more deeply flawed, Olive is the axis around which these 13 complex, relentlessly human narratives spin themselves in Elizabeth Strout's unforgettable novel in stories, Olive Kitteridge...This is the essence of Olive, contradictory, locked down tight, but capable of flights of emotion all the more beautiful because of their infrequency.

Praise for The Burgess Boys

Wincingly funny, moving, wise.

[Strout's] extraordinary narrative gifts are evident again…the distance between Bob and Jim — painfully wide at times, lovingly close as well and turning on 'a terrible secret' from childhood — gives the novel a level of intrigue and human depth with lasting impact. Strout's writing style is all her own, at times almost effortlessly fluid, with superbly rendered dialogue, sudden and unexpected bolts of humor and, just as a scene seems to be low-key, carried away by startling riffs of gripping emotion…. Strout knows and vividly evokes the territory of Maine and New York City, her characters, their inner lives and fears and — beyond the saga of a family in crisis — the healing power of mercy.

As in her Pulitzer Prize-winning Olive Kitteridge, Strout deftly exposes the tensions that fester among families. But she also takes a broader view, probing cultural divides…Illustrating the power of roots, Strout assures us we can go home again—though we may not want to.

…No one should be surprised by the poignancy and emotional vigor of Elizabeth Strout's new novel…the broad social and political range of The Burgess Boys shows just how impressively this extraordinary writer continues to develop.

Books

by Elizabeth Strout

Media

About Elizabeth Strout
212 572-2013

Elizabeth Strout travels from New York, NY
Featured Title
Oh William!
"Elizabeth Strout is one of my very favorite writers, so the fact that Oh William! may well be my favorite of her books is a mathematical equation for joy. The depth, complexity, and love contained in these pages is a miraculous achievement."—Ann Patchett, author of The Dutch House
Similar Speakers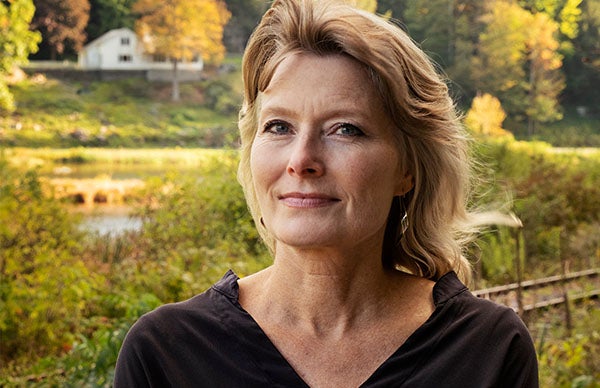 Author of The Candy House and the Pulitzer Prize-winning novel A Visit from the Goon Squad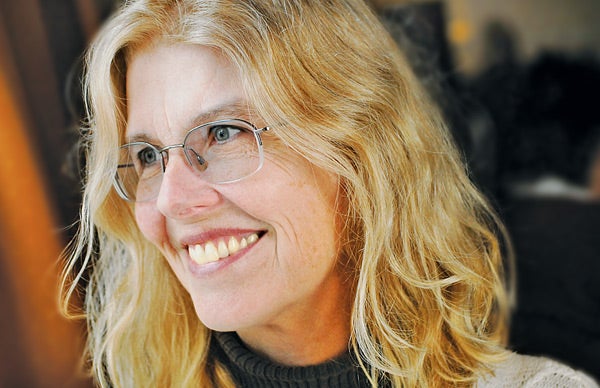 Pulitzer Prize-winning author and essayist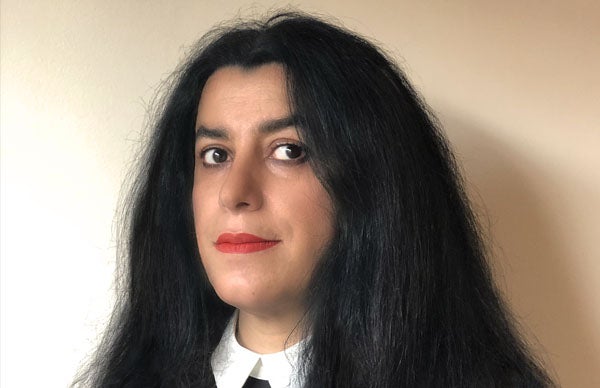 Academy Award-nominated director, cartoonist, and author of Persepolis