Add speaker
Remove speaker
Speaker added
Dr. Mona Hanna-Attisha
Physician, scientist and activist who exposed the Flint water crisis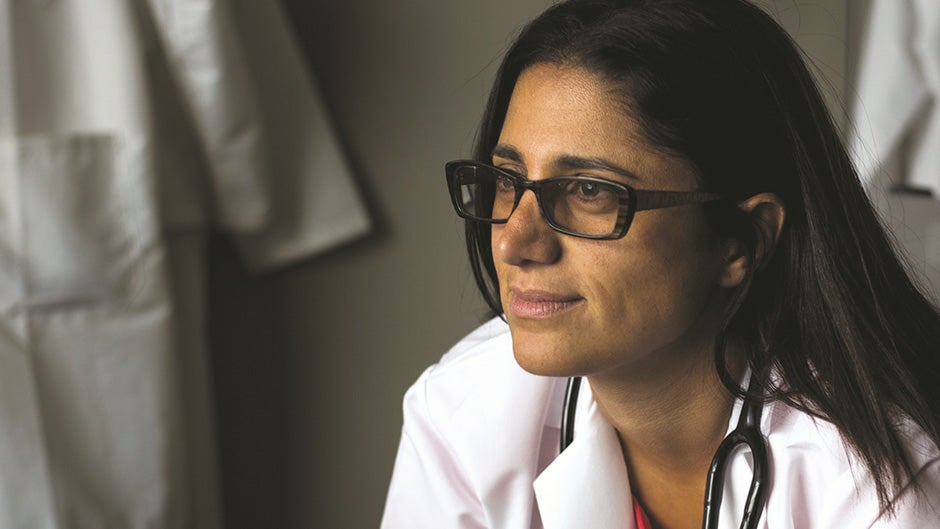 "
To expect resilience without justice is simply to indifferently accept the status quo.
"
Play Video
Photo Credit: Brittany Greeson
Dr. Mona Hanna-Attisha is the crusading pediatrician who first researched and revealed the lead in the blood of Flint, Michigan's children. Named one of Time magazine's "100 Most Influential People in the World" and USA Today's "Women of the Century," she continues to work to mitigate the impact of the water crisis on Flint's children. In her powerful book, What the Eyes Don't See, and her personal and inspiring speeches, she motivates audiences to speak out against injustice.
About

Mona Hanna-Attisha

Dr. Mona Hanna-Attisha is a C. S. Mott Endowed Professor of Public Health at Michigan State University College of Human Medicine and founding director of the Pediatric Public Health Initiative, an innovative public health program of MSU and Hurley Children's Hospital in Flint, Michigan

A pediatrician, scientist, activist and author, Dr. Hanna-Attisha was named one of Time magazine's 100 Most Influential People in the World and recognized as one of USA Today's Women of the Century for her role in uncovering the Flint water crisis and leading recovery efforts. She has testified multiple times before the United States Congress, lectures at dozens of colleges and universities, and frequently contributes to national media outlets championing the cause of children in Flint and beyond.

An accomplished academic and an inspiring change-maker, Dr. Hanna-Attisha is a tenured professor and author of the widely acclaimed and New York Times 100 most notable book, What the Eyes Don't See: A Story of Crisis, Resistance, and Hope in an American City

Dr. Hanna-Attisha serves on several advisories/boards to advance the causes of health equity and social justice including the Flint Child Health and Development Fund (flintkids.org), Physicians for Human Rights (PHR), Arab Community Center for Economic and Social Services (ACCESS) and Abraham Lincoln Brigades Archives (ALBA).  <

With concentrations in environmental health and health policy, Dr. Hanna-Attisha received her bachelor's degree and Master of Public Health degree from University of Michigan. She completed her medical degree from Michigan State University College of Human Medicine and her residency and chief residency at Children's Hospital of Michigan in Detroit. She is the recipient of several honorary degrees, most recently from the American University of Beirut.

Visit Dr. Mona Hanna-Attisha's Company Reads page to learn how she motivates organizations seeking to profoundly change the world.

Speaking

Topics

What the Eyes Don't See: Stories from the Frontlines of the Flint Water Crisis

In this powerful talk, Dr. Mona Hanna-Attisha delivers a personal account of her research and activism to expose and mitigate the effects of the Flint water crisis. Her dramatic story, from how she used science to prove that Flint children were affected by lead to the brutal backlash she faced after courageously going public with her findings, inspires audiences to safeguard their own communities by speaking truth to power.

Video

Praise

for Mona Hanna-Attisha

Dr. Mona inspired us. We were challenged to be better advocates for our patients and our communities, and our community and our doctors and medical students are stronger for having listened to the story Dr. Mona told.  Ignorance, science denial, and subversion of democracy are real and persistent threats as malignant as corporations that profit from them and Dr. Mona is a brilliant voice in these otherwise troubling times, speaking truth to power, and inspiring us to be our better selves."

—

Indiana University School of Medicine

Our readers absolutely loved Dr. Mona and were appreciative of her insights. She's so energetic and engaging and committed and brilliant and everyone sort of catches 'the fever' to do something after hearing her. Dr. Mona's time with us was magical.

Dr. Mona was truly magnificent. Faculty, staff, and students have been thanking the common reading committee profusely for selecting What the Eyes Don't See as this year's common reading, and for bringing Dr. Mona to our campus. If other universities are considering bringing Dr. Mona to their campus, I would encourage them to invite her, in a heartbeat.

—

Bowling Green State University

, Bowling Green State University

Dr. Mona was brilliant this morning. I've done this event for 22 years and have heard 22 keynote addresses. Dr. Mona was one of the two best keynote speakers we have ever had. I was in tears more than once during her remarks, as were many people in the room. I talked to so many people as they were leaving and they want her to run for President! That was such an incredible, moving, smart and inspiring keynote address.  It's so easy to lose hope right now. I think she restored the hope and energy of a lot of people this morning. You can't ask for more than that.

—

Citizens' Committee for Children of New York

, Gregory Klemens, Associate Executive Director for Development, Marketing & New Media

Praise for What The Eyes Don't See

Intimate and subjective…Hanna-Attisha's quest is full of drama and suspense…She's a breezy, charismatic raconteur prone to feisty character descriptions…a clarion call to live a life of purpose.

Amid the crisis that unfolded after the water switch, heroes emerged. What the Eyes Don't See is a thoughtful, at times blistering meditation…weaving her own family story through the book…Hanna-Attisha sheds new light.

In her gripping memoir…She is disarmingly modest about her role…Hanna-Attisha is a chatty and entertaining narrator…Her book has power precisely because she takes the events she recounts so personally…A great virtue of her book is the moral outrage present on every page.

—

The New York Times Book Review

Personal and emotional, she vividly describes the effects of lead-poisoning on her young patients…She is at her best when recounting the detective work she undertook after a tip-off about lead levels from a friend…'Flint will not be defined by crisis,' vows Ms. Hanna-Attisha.

The Iraqi American pediatrician who helped expose the Flint water crisis lays bare the bureaucratic bunk and flat-out injustice at the heart of the environmental disgrace—revealing, with the gripping intrigue of a Grisham thriller, 'the story of a government poisoning its own citizens, and then lying about it.'

Flint is a public health disaster. But it was Dr. Mona, this caring, tough pediatrician turned detective, who cracked the case.

A stirring and personal account . . . For all her doggedness, Hanna-Attisha is a goofy, appealing, very human narrator. . . . Hers is the book I'd recommend to those coming to the issue for the first time; the crisis becomes personalized through the stories of her patients and their parents.

—

Parul Sehgal,

The New York Times

Mona Hanna-Attisha's account of that urban man-made disaster reads both as a detective story and as an exposé of government corruption. . . . Her book's message is that we each have the power to fix things, to make the world safer by opening one another's eyes to problems. Her book reinforced my belief that the first step to becoming a citizen activist is seeing the world as it should be, not as it is given to you.

Essential for all readers who care about children, health, and the environment. This should be required reading for public servants as an incisive cautionary tale, and for pediatricians and youth advocates as a story of heroism in the ranks of people who have the capacity to make a difference.

—

Library Journal

(starred review)

She is an unlikely hero—a pediatrician who went up against the forces responsible for poisoning an American city, my hometown of Flint, Michigan. Yet because of her gentle but unrelenting perseverance, she brought the world's attention to this crime. A story of race, greed, and a crumbling democracy, What the Eyes Don't See is a brilliantly written book—may it help save every Flint in this country.

[A] powerful firsthand account . . . Hanna-Attisha's empathy for her patients and the people of Flint comes through, as do her pride in her Iraqi roots and her persistent optimism. . . . An inspiring work.

Told with passion and intelligence, What the Eyes Don't See is an essential text for understanding the full scope of injustice in Flint and the importance of fighting for what's right.

—

Booklist

(Starred Review)

Beautifully written, What the Eyes Don't See captures all that is wrong and right in America at this moment. This child of Iraqi immigrants is a true American hero, who told truth to power and galvanized a nation. Everyone who cares about the past and the future of the United States has to read her amazing, heartwarming, and inspiring story.

—

Gerard Markowitz, co-author of

Lead Wars

Books

by Mona Hanna-Attisha

Media

About Mona Hanna-Attisha
212 572-2013

Mona Hanna-Attisha travels from Michigan
Featured Title
What the Eyes Don't See
"It's one thing to point out a problem. It is another thing altogether to step up and work to fix it. Mona Hanna-Attisha is a true American hero."—Erin Brockovich
Similar Speakers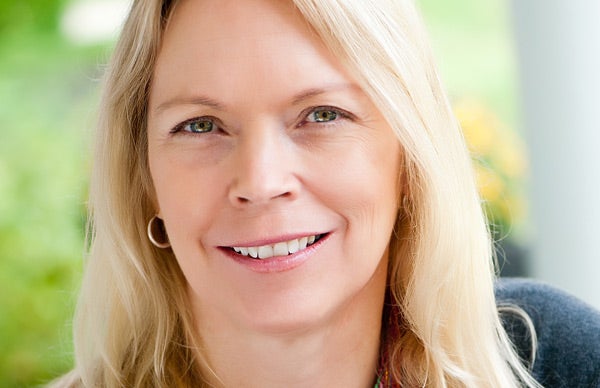 Award-winning author of Full Body Burden and public health speaker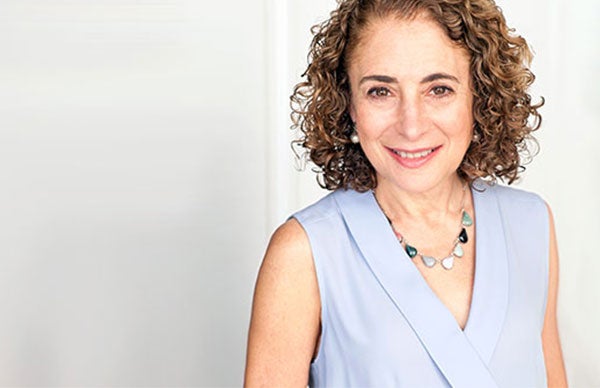 Award-winning reporter, former physician, and author of An American Sickness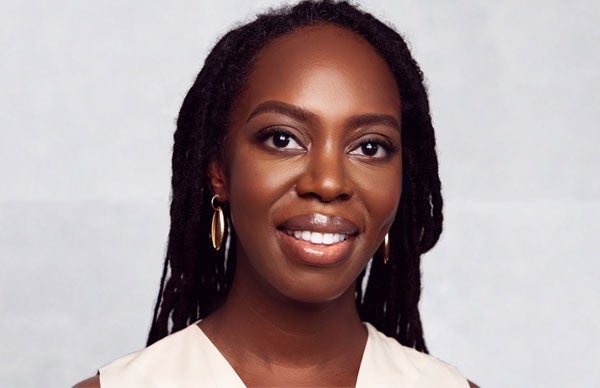 Emergency room physician and author of the New York Times-bestselling The Beauty in Breaking