Add speaker
Remove speaker
Speaker added
Priya Parker
Facilitator, strategic advisor, and author of The Art of Gathering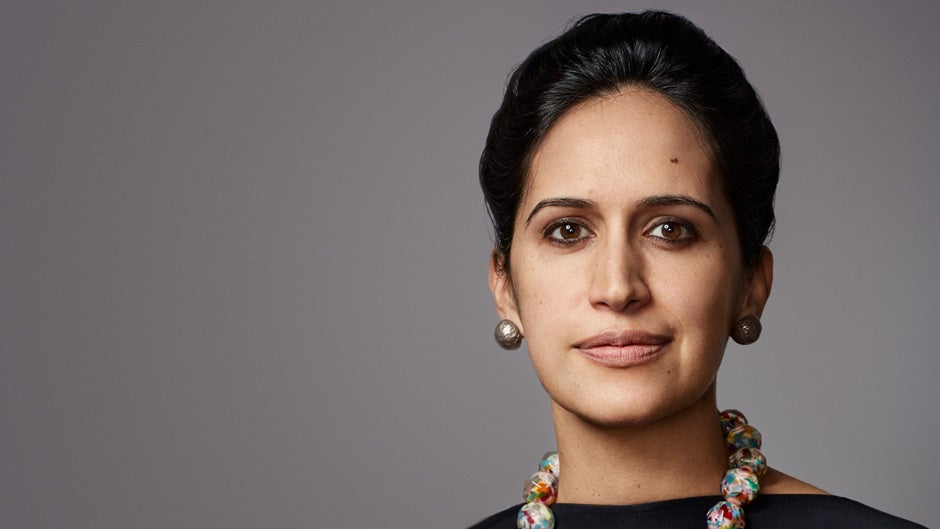 "
Welcome to the new rules of gathering.
"
Play Video
Photo credit: Mackenzie Stroh
Priya Parker wants to invigorate the ways people come together in order to banish stale conferences, flat dinner parties, and unproductive board meetings. In her interactive talks, her New York Times podcast, Together Apart, and in her book, The Art of Gathering: How We Meet and Why It Matters, she challenges audiences to dig down to the root of why and how we make connections, create communities, and build organizations.
About

Priya Parker

Priya Parker's bold approach to gatherings redefines the ways people connect, learn, and develop relationships. The acclaimed author of The Art of Gathering: How We Meet and Why it Matters, executive producer and host of the New York Times podcast, Together Apart, and the founder of boutique advisory firm Thrive Labs, she helps activists, elected officials, corporate executives, educators, and philanthropists create transformative, unforgettable gatherings that allow them to step back from their daily routine, rediscover their motivations, and develop strategies for innovation.

In The Art of Gathering, Parker combines fascinating case studies culled from an international cast of characters with practices to follow—and rules to break— to connect more meaningfully with friends, colleagues, and strangers. She includes examples from her attempts to create connections, illustrating which tactics worked and which ones failed. Included among her success stories are "#IamHere Days," self-organized adventures in which a group of people unplugs and explores a neighborhood, and "15 Toasts," dinner parties where each guest has to toast to a common theme (the twist: the last one has to sing their toast). Parker's interactive talks are both a demonstration of the techniques described in her books and a guide on how to implement her strategies.

Parker has helped numerous clients develop better gatherings, including the Museum of Modern Art, LVMH, the World Economic Forum, meetup.com, and Civitas Public Affairs. Trained in conflict resolution, she has worked on peace processes in the Arab world, Southern Africa, and India, and is a founding member of the Sustained Dialogue Campus Network, where she worked on race relations on American college campuses. She has been appointed as a member of the World Economic Forum Global Agenda Council on Values and the New Models of Leadership Council, and is also a senior expert at Mobius Executive Leadership.

Parker's The Art of Gathering: How We Meet and Why It Matters has been named a Best Business Book of the year by Amazon, Esquire Magazine, NPR, the Financial Times, 1-800-CEO-READS and Bloomberg. She has spoken on the TED Main Stage, and her TEDx talk on purpose has been viewed over one million times. Her work has been featured in The New York Times, the Wall Street Journal, Forbes.com, Oprah.com, Real Simple Magazine, Glamour, The Today Show, and Morning Joe,  among others. Parker studied organizational design at M.I.T., public policy at the Harvard Kennedy School, and political and social thought at the University of Virginia. She lives in Brooklyn, New York with her husband, Anand Giridharadas, and their two children.

Visit Priya Parker's Company Reads page to learn how she teaches teams to invigorate mundane meetings with lessons on how to turn every gathering and customer experience into an opportunity to build community.

Speaking

Topics

The New Era of (Re)gathering

Companies and organizations are looking back at a year of cancelled in-person retreats, holiday parties, and Bring-Your-Kid-To-Work-Days, among many others. As we enter the next normal, how do we re-gather? How do we ease the apprehension? How can companies develop a hybrid meeting and event culture that equally engages those back in the office, and those employees permanently working from home? How can we build connection among colleagues that have never met in real life? In insightful conversations with companies and groups from across all industries, Priya Parker answers important questions on how to rethink and rebuild a post-pandemic approach to gathering.

The Art of Gathering (Virtual) Experience

: Priya will open with a powerful personal story about her background as a facilitator, before spending 30-45 minutes leading the audience in a series of highly interactive exercises that give the participants the lived experience of the ideas in real time, including a virtual roll call to encourage participation and to establish connection. Attendees learn how to create a psychological entryway to an event, how to highlight the power of the mute button, and how to explore meaningful connections in a sterile and challenging virtual space. Following the interaction portion, Priya joins the event hosts for a 20-minute "fireside chat" style interview to break down the experience and answer two crucial questions about virtual gatherings: Why am I bringing this group of people together? How might I design this experience to match this need? Audience members will also have 10- 15 minutes to ask questions. Priya will close the experience for the group modeling how to close a virtual gathering memorably and in a way that reminds everyone of the original purpose.

Categories:

Asian/Pacific American Heritage Month Speakers

,

Business + Management Speakers

,

Company Reads Speakers

,

Culture + Arts Speakers

,

Diversity + Inclusion Speakers

,

Future of Work Speakers

,

Innovation + Creativity Speakers

,

Leadership Speakers

,

Motivational + Inspirational Speakers

,

Productivity and Time Management Speakers

,

TED Talks Speakers

,

Women's Interest Speakers

Video

Praise

for Priya Parker

Priya delivered a closing keynote "experience" at our flagship event, CampMinder Camp, for our community of camp owners, directors, and industry thought leaders. And wow! – we could not have dreamed of a more valuable experience for this group of people who are themselves passionate about creating meaningful experiences for the children they serve. Priya blended a well-researched understanding of her audience with thoughtful and engaging questions to create a truly unique event that left participants feeling more connected to each other and to their own sense of purpose. I would not hesitate to recommend Priya's book, The Art of Gathering, or her facilitation services to any person or organization interested in creating a truly memorable and impactful event.

Priya Parker's Art of Gathering session challenged our group to understand more about each other, as well as themselves. We've hosted multiple events with Priya, and each time our teams walk away feeling connected and inspired. Priya provides an incredibly memorable session that our guests continually cite as a meaningful and impactful experience. Community is at the core of everything we do at WeWork, and Priya's teachings help us further our mission of building and strengthening communities across the globe.

You all and Priya were wonderful to work with. She created a truly beautiful experience that fostered great connection, enlightenment and understanding among our employees.  Everyone was thrilled to talk with her after during the book signing and looks forward to reading and talking more about the book.  This was the first company-wide event we've done like this and we could not have picked a better person, message and experience to seal the day our company values. Many thanks for your work in making this experience remarkable, memorable and transformative for our team.

Priya Parker did more than teach us about The Art of Gathering—she made it very, very personal to Twitter. She built trust among our group, challenged us in fulfilling ways, and ultimately made us think differently about how and why we gather. Priya was absolutely phenomenal—this was one of the best events we've had.

—

Public Library Association

Praise for The Art of Gathering

[A] remarkable new book about how we spend our time together, at work, at home, and beyond. If you want to get more out of every event, whether it's with your boss and co-workers or friends and family, The Art of Gathering can help.

Enthusiastically delivered formulas for better get-togethers… useful to those whose job it is to plan meetings, conferences, and the like and a worthy survival manual for consumers of the same.

This clear and engaging book sets down many things you thought you knew, until you find yourself remembering that you did not attend to its simple rules at the last significant event you hosted… A passion for successful encounters enlivens every page.

—

Sherry Turkle, author of 

Reclaiming Conversation: The Power of Talk in a Digital Age 

and 

Alone Together

A brilliant and eminently practical guide! The Art of Gathering will open your eyes to just how often we gather – and how we can turn those mundane events into dazzling opportunities for meaning, dreaming, and doing.  This book should be mandatory reading for everyone from the business executive to the community activist, the conflict resolution specialist to the dinner host.  Concrete advice that will forever change the way you gather.

—

Daniel L. Shapiro, founder of the Harvard International Negotiation Program and author of 

Negotiating the Nonnegotiable

Don't read this book alone. Read it at a gathering of friends, in a book club, with a team of colleagues, or on a family reunion. But read it—for its wisdom, its charm, its insight, and its ability to make every encounter with others more meaningful and enjoyable. The Art of Gathering is a book long overdue, and just in time.

—

Bruce Feiler, bestselling author of 

The Secrets of Happy Families

 and

Walking the Bible

Many of the best things in life happen when people gather. So it's remarkable how little conscious intent goes into planning such moments. Thank goodness for this book. It opens up new ways of thinking about wonderful gatherings with a delicious confection of smartly-defined concepts and detailed examples. Hosts of all kinds, this is a must-read!

—

Chris Anderson, owner and curator of TED

Priya Parker's The Art of Gathering is brilliant. The book is a timely reminder: It's our human-to-human links that make the most meaningful moments of our lives. Page by page, Parker offers a decoder ring for the secret forces at work when we gather for business, crises or celebration. What to leave out, where to meet, how to charm—it's all here, explained with unforgettable stories and clever tips. You'll only put this book down because it will make you so hungry for a gathering of your own.

—

Joshua Cooper Ramo, author of 

The Seventh Sense 

and 

The Age of the Unthinkable

Books

by Priya Parker

Media

About Priya Parker
212 572-2013

Priya Parker travels from New York, NY
Featured Title
The Art of Gathering
"As social animals, humans gather, meet, and bond—seeking meaning, purpose, creative expression, and more. In almost all cases this is an unconscious process leading to subtle frustration and a lack of satisfaction. For the last few years I've avoided social gatherings because I find them meaningless and banal. I learned much from this book. Priya Parker has created both an art and a science to gathering in ways that can bring joy and fulfillment to any meeting." —Deepak Chopra
Similar Speakers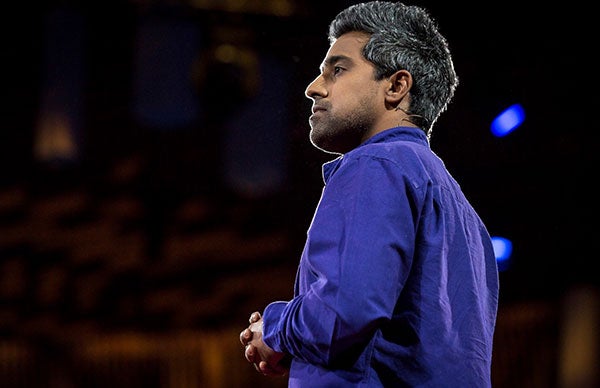 Editor-at-large for TIME and author of Winners Take All: The Elite Charade of Changing the World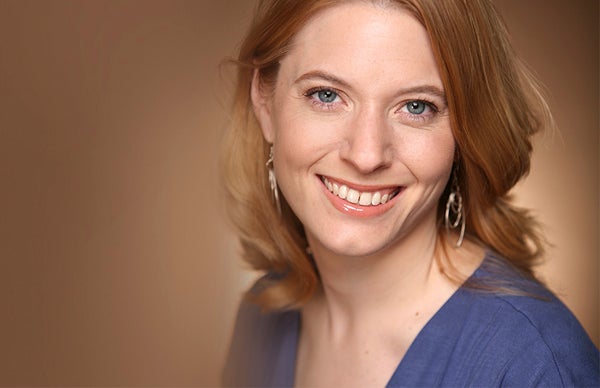 Productivity expert and author of 168 Hours, I Know How She Does It, and The New Corner Office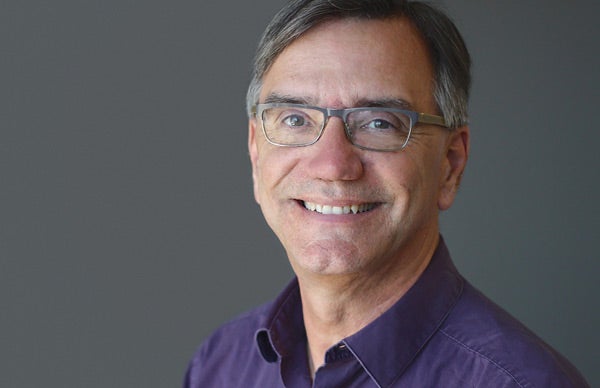 Executive Director of the Design Program at Stanford and co-author of the #1 New York Times-bestselling book Designing Your Life