Add speaker
Remove speaker
Speaker added
Victoria Sweet
Associate Clinical Professor of Medicine, prize-winning historian, and author of God's Hotel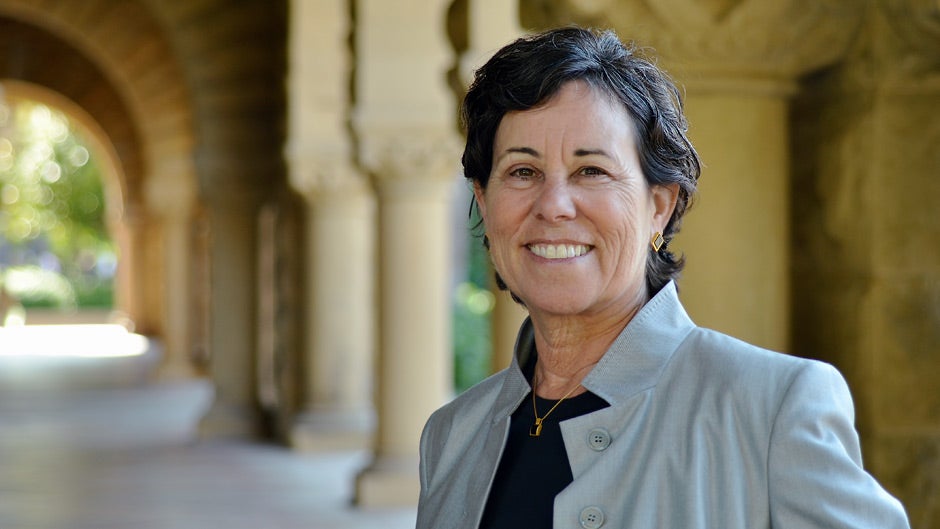 Play Video
Photo credit: Denise Zmekhol
Dr. Victoria Sweet practiced an alternative, attentive approach to medicine for more than twenty years at San Francisco's Laguna Honda Hospital and now works as an associate clinical professor at the University of California, San Francisco. An advocate of "slow medicine" and the author of God's Hotel, Sweet uncovers surprising truths about the essence, cost, and value of caring for the body and the soul.
About

Victoria Sweet

Dr. Victoria Sweet is an Associate Clinical Professor of Medicine at the University of California, San Francisco and a prize-winning historian with a Ph.D. in history and social medicine. She practiced medicine for more than twenty years at Laguna Honda Hospital in San Francisco, which is where she began writing. Her book, God's Hotel, tells the story of her work at the hospital, the last almshouse in the country and a descendant of the Hôtel-Dieu (God's hotel) that cared for the sick in the Middle Ages. Lower tech but human paced, Lagunda Honda gave Sweet the opportunity to practice a kind of "Slow Medicine" that has almost vanished. Gradually, the place transformed the way she understood her work. Alongside the modern view of the body as a machine to be fixed, Sweet's extraordinary patients evoked an older idea of the body as a garden to be tended.

In Sweet's talks and presentations, she explains how modern medicine's attempts to get control of healthcare costs by privileging "efficiency" actually leads to much more inefficiency in many medical settings. Sweet believes that medicine works best – that is, arrives at the right diagnosis and the right treatment for the least amount of money – when it is personal and face-to-face and when the doctor has enough time to pay attention not only to the patient, but to what is around the patient.

A prolific writer, Sweet's ideas have been called "hard core subversion" by the New York Times and Vanity Fair judges God's Hotel to be a "radical and compassionate alternative to modern healthcare." Two of her essays were published in Health Affairs: The Policy Journal of the Health Sphere. Other published work includes her book on Hildegard of Bingen, Rooted in the Earth, Rooted in the Sky: Hildegard of Bingen and Premodern Medicine, and "Hildegard of Bingen and the Greening of Medieval Medicine" in the Bulletin of the History of Medicine. Sweet's writing has received numerous honors, including the Shryock Medal, the Estes Award, and the Stannard Memorial Award. She also received a Guggenheim Fellowship in 2014 for work on her next book.

Speaking

Topics

Slow Medicine

In her twenty years of practicing medicine at Laguna Honda Hospital in San Francisco, probably the last almshouse in America, Dr. Sweet had almost unlimited access to an aspect of medical care in increasingly short supply: time. She came to appreciate how critical it is for doctors to have enough time to correctly diagnose and treat their patients; and how important it is for patients to have enough time to heal. As Sweet simultaneously pursued her PhD in medical history, she discovered that doctors and nurses used to know this commonsense fact. She can speak about the current state of medicine, its strengths and weaknesses; where it has been, where it is going, and where it should go; and how we can restore to doctors and nurses the time they need to take care of patients.

The Efficiency of Inefficiency and the Inefficiency of Efficiency

From the point of view of a healthcare economist, the way patients were cared for at Laguna Honda when Dr. Sweet began practicing there was very inefficient. Doctors sat on patients' beds and went to Wal-Mart to buy them the shoes they needed for discharge, rather than waiting for Medicare to supply them; therapists brought chickens and goats to visit patients; nurses knitted blankets for their charges, about whom they knew everything there was to know. But from a medical point of view this kind of care was efficient, because it took care of problems quickly and permanently. Sweet watched as a team of "efficiency experts" invaded the hospital, and saw how as the clinical staff was cut, the administrative staff only grew, until there were more quality assurance managers than doctors, and an ever-increasing budget that took care of ever fewer patients. She can speak about how the drive for so-called efficiency is taking over health care, driven by the need to collect data more than the need to provide medical and nursing care. She can speak about the decline of the doctor-patient and nurse-patient relationship; about how doctoring is being fundamentally changed by the current imperatives of the ACA and other regulations; and about some ways medical practitioners and hospitals can take to counter this trend.

God's Hotel


Dr. Sweet discusses some of the themes explored in her much-praised God's Hotel: A Doctor, a Hospital, and a Pilgrimage to the Heart of Medicine: the importance of the physical examination; the relationship between hospitality and hospitals; the enduring value of three old-fashioned remedies, Dr. Diet, Dr. Quiet and Dr. Merryman; schizophrenia as a medical disease; the ecomedicine project; the relationship between dementia and Alzheimer's disease; the problems posed by of the 1999 Olmstead decision with respect to the care of the mentally ill; public health vs private medical care; the importance and problems of advanced life directives.

Hildegard of Bingen and the Greening Power of Nature

For her PhD, Dr. Sweet focused on the life and medical practice of a twelfth century nun, Hildegard of Bingen, who was also a visionary, a composer, and a mystic, and who will soon be the fourth woman Doctor of the Church. Hildegard's idea was that the body was more like a plant than a machine; which meant that, unlike a machine, it could fix itself. Hildegard called that power of a plant its viriditas, or greening power, and thought that humans had it too. Dr. Sweet has come to agree with her, and explains why and how. She can talk about the healing power of nature; the history of pre-modern medicine; the relationship between alternative medicine, premodern medicine, and modern medicine, and how we can create a new and more satisfying synthesis--naturally.

Pilgrimage, Healing, and the Soul

As a present to herself for finishing her PhD, Dr. Sweet walked the medieval pilgrimage route to Santiago de Compostela, through Switzerland, France, and Spain, to the very ends of the medieval earth. It was the best thing she ever did, and she thinks everyone should do it or something like it. She learned the medieval healing herbs that lined the path; the true vacation that takes place when we empty (vacare) the mind. She can talk on the nature of the medieval cosmos and how it explains the premodern medicine we've lost; the history of medieval and premodern medicine; and the connections between the medieval and the modern points of view.

Video

Praise

for Victoria Sweet

During her Authors@Google talk, Dr. Victoria Sweet held the audience rapt as she related moving accounts of her patients, the benefits of Slow Medicine, and what has been lost in the rush to modernize health care in America. I was surprised to see the emotional reactions from my normally stoic engineering colleagues.

Victoria Sweet is a dream speaker–passionate, eloquent, and highly entertaining. With profound integrity and abiding humanity, she challenges us to think more deeply about conventions of the modern health care system and how society should treat the most needy among us. She is a writer and speaker of exceptional elegance and grace.

—

Lissa Muscatine

, Politics & Prose Bookstore

Books

by Victoria Sweet

Media

About Victoria Sweet
212 572-2013

Victoria Sweet travels from Redwood City, CA
Similar Speakers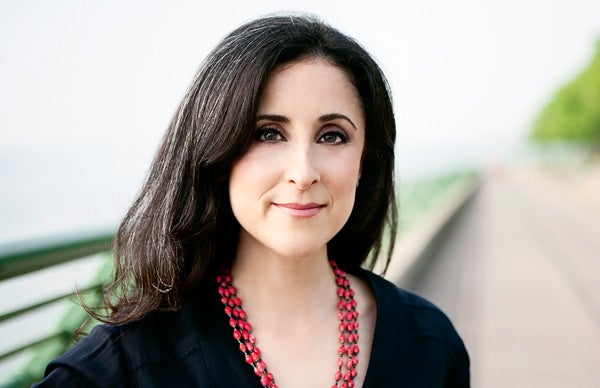 Pulitzer Prize-winning medical journalist and author of Five Days at Memorial, M.D. and Ph.D. from Stanford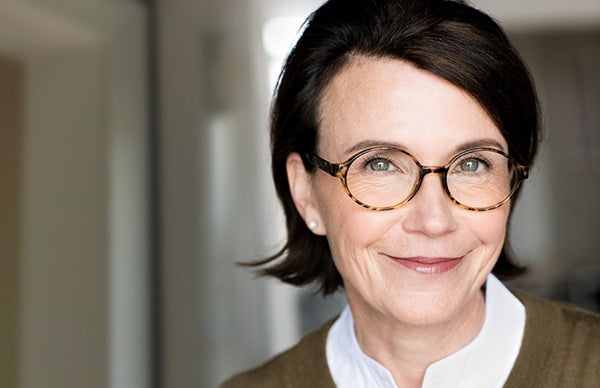 Cardiologist and author of the New York Times bestseller Zoobiquity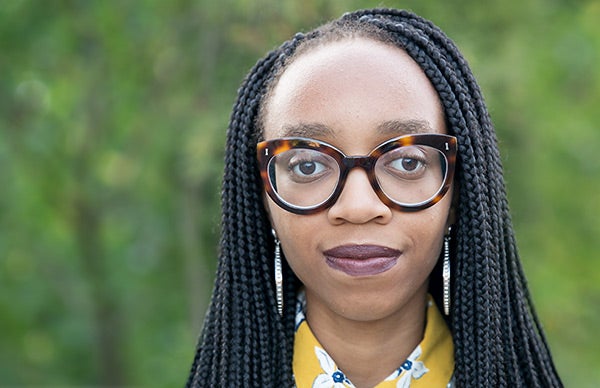 Feminist activist and editor of Can We All Be Feminists?