Add speaker
Remove speaker
Speaker added
Thomas Cahill
New York Times-bestselling historian and author of Heretics and Heroes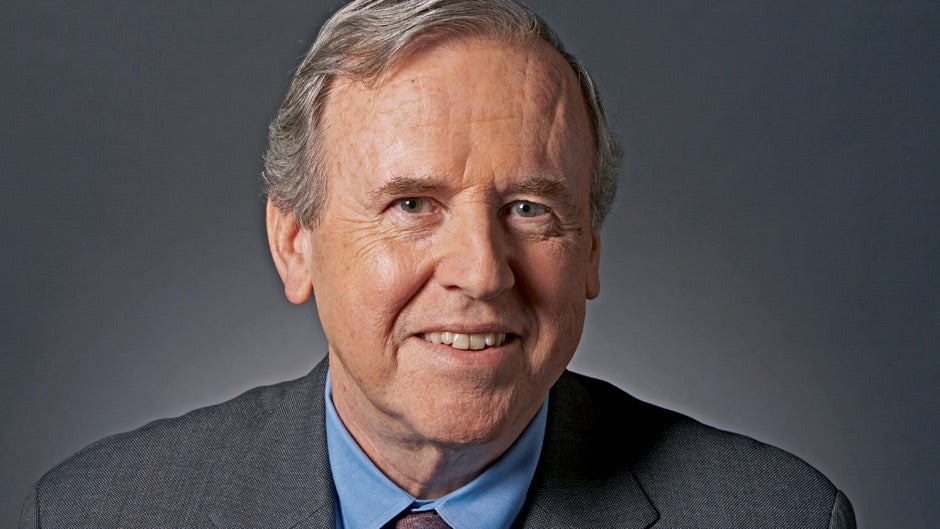 Photo credit: Robin Holland
Thomas Cahill is a New York Times bestselling author and renowned historian. Author of The Hinges of History series and a well-versed speaker, Cahill presents religious and philosophical subjects in an insightful and accessible manner.
About

Thomas Cahill

Thomas Cahill's appealing approach to distant history has won the attention of millions of readers in North America and beyond. Cahill is the author of six volumes in the Hinges of History series: How the Irish Saved Civilization, The Gifts of the Jews, Desire of the Everlasting Hills, Sailing the Wine-Dark Sea, Mysteries of the Middle Ages, and Heretics and Heroes. They have been bestsellers, not only in the United States but also internationally, in countries ranging from Italy to Brazil.

Cahill is best known, in his books and lectures, for taking on a broad scope of complex history and distilling it into a remarkably accessible, illuminating and entertaining narrative. His lively, engaging writing animates cultures that existed up to five millennia ago, revealing the lives of his principal characters with refreshing insight and joy. He writes history, not in its usual terms of war and atrocity, but by inviting his audience into an ancient world to commune with some of the most influential people who ever lived. Unlike all too many history lessons, a Thomas Cahill history book or speech is impossible to forget.

A lifelong scholar, Thomas Cahill has studied with some of America's most distinguished literary and biblical scholars at Fordham University, Columbia University, New York's Union Theological Seminary, and the Jewish Theological Seminary of America. He has taught at Queens College, Fordham University, and Seton Hall University, served as the North American education correspondent for the Times of London, and was Director of Religious Publishing at Doubleday for six years. Cahill has addressed the U.S. Congress on the Judeo-Christian roots of moral responsibility in American Politics. He is also the author of A Saint on Death Row, about the tragic death of Dominique Green, wrongly accused and then executed in Huntsville, Texas.

Speaking

Topics

Courage and Kindness on Death Row

Jews, Christians and God's Word

Examining a common heritage of prayer and action.

The End of Christian Division

Looking at achieving reunion through truth-telling.

Video

Praise

for Thomas Cahill

Praise for Heretics and Heroes

A great achievement. . . . Seemingly effortless illumination of the Renaissance and the Reformation.

—

James S. Shapiro, author of

Contested Will: Who Wrote Shakespeare?

Cahill is our king of popular historians, and rightly so. He is eminently learned and wise . . . opinionated and unsparing in his view of history.

—

The Dallas Morning News

Praise for A Saint on Death Row

Cahill reveals the stomach-knotting circumstances of Dominique's childhood years with great sensitivity. . . . This is not merely an academic account of miscarried justice. [Cahill is] lending [his] voice to someone who has been dehumanized, debased. . . . Cahill's central question lingers like the burn of stomach acid in the back of one's throat: What did we gain—what?—by killing him?

Moving. . . . A powerful challenge to any notion that all is more or less OK with the administration of criminal justice in the US. . . . Once you've gotten to know [Dominique Green] in Cahill's pages, [he] is not likely to slip very quickly from your memory.

—

Richard Bernstein,

The Daily Beast

Remarkable. . . . Cahill's book stimulates deep thought about good and evil. . . . Readers could count themselves foolish to pass by any book he writes. . . . An affecting book.

Powerful. . . . [A] story of redemption and forgiveness. . . . In patient detail, [Cahill] captures a young street kid responding to [the death penalty] with such growing equanimity, grace, and saintliness. . . . [An] excellent book.

Intensely powerful. . . . A case history of the failures of society. . . . There is so much in this meticulously researched and clearly explained book to make you think.

An affecting book. . . . Cahill stimulates deep thought about good and evil, and he is an intelligent, engaging historian.

—

The Dallas Morning News

An inspiring story of growth and redemption. . . . Cahill has achieved something grander than straight biography here: an intervention in public memory.

Riveting. . . . [A] poignant tribute. . . . Cahill's moving tale shines a sharp light on a negligent and flawed justice system.

—

The Christian Science Monitor

I expect A Saint on Death Row to become a classic in the growing struggle to cleanse this nation finally of the sin of the death penalty.

A deeply moving narrative about a man transformed as he faced an unjust execution.

—

James H. Cone, author of

Black Theology

and

Black Power

Though this is a book that ends in death, it does not end in despair. Read it and discover how even the obscenity of capital punishment can be transformed into an occasion of light and peace.

—

Desmond Tutu, Archbishop Emeritus of Cape Town, South Africa

Praise for Mysteries of the Middle Ages

[Cahill] succeeds roundly in bringing his own gift of enticing readers to the study of the past, describing the development and definition of the medieval worldview, as well as he has ever done.

Cahill offers a fascinating portrayal of the intellectual richness that foreshadows the coming Renaissance. . . . [He] deftly focuses on key locations and major figures that form the foundations of Renaissance and Modern thought in feminism, science, and art.

Praise for How the Irish Saved Civilization

Charming and poetic...an entirely engaging, delectable voyage into the distant past, a small treasure.

A lovely and engrossing tale...Graceful and instructive.

—

Richard Eder,

Los Angeles Times

Praise for Sailing the Wine Dark Sea

Fascinating. . . . Commendable. . . . Cahill has an impressive knowledge of the Greek world. . . . His admirable skill at summing up movements
of enormous complexity surface throughout the book.

Astonishing. . . . If anybody can get us reading about Homer, Plato, Socrates, Aristotle, Thucydides, Xenophon and more, Cahill will.

The best introduction to classical Greek culture yet written. . . . Learned, stylish and inspiring. . . . Well-informed, insightful and on the whole written in a sparkling style.

Praise for The Gifts of the Jews

This is a valuable book, of interest to everyone, religious or not.

A very good read, a dramatically effective, often compelling retelling of the Hebrew Bible.

An outstanding and very readable book…highly recommended.

Persuasive as well as entertaining…Mr. Cahill's book [is] a gift.

Praise for Desire of the Everlasting Hills

Compelling—powerful—. Cahill is a convivial storyteller.

Cahill constructs his stories as occassions for celebration…He seeks to encourage a sense of appreciation for the gifts offered the present from the past…Each of his books offers moments of genuine insight into the workings of culture, literature, and the human heart.

A deft march through time and through theology in the making—. [Cahill's] own gift-giving is his ability to climb inside the scholarship and enliven it.

—

The Philadelphia Inquirer

Engaging—. Cahill strips away the pious accretions of 2000 years so that a picture of Jesus as an actual human being emerges.

Books

by Thomas Cahill

Media

About Thomas Cahill
212 572-2013

Thomas Cahill travels from New York, NY
Featured Title
Heretics and Heroes
"Remarkable fourth installment of his Hinges of History series. . . . An entertaining yet thought-provoking examination of Western Civilization." —Publishers Weekly (starred review)
Similar Speakers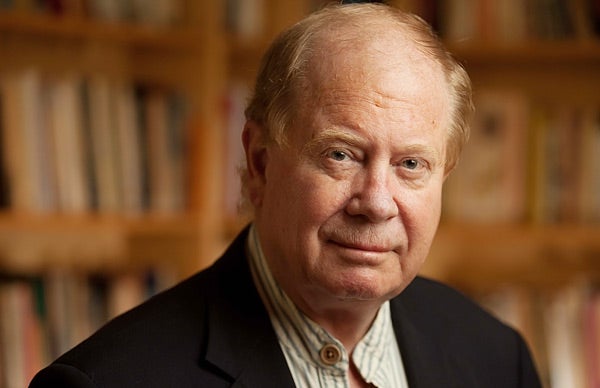 Pulitzer Prize-winning biographer, presidential historian, and author of Founding Brothers and American Dialogue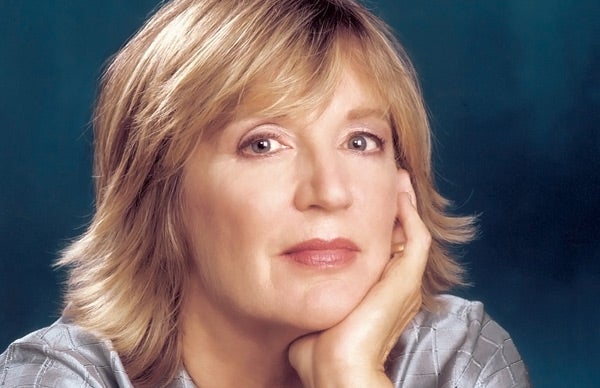 Speaker and preacher on subjects of faith, doubt and conscience, and author of Moonlight Sonata at the Mayo Clinic.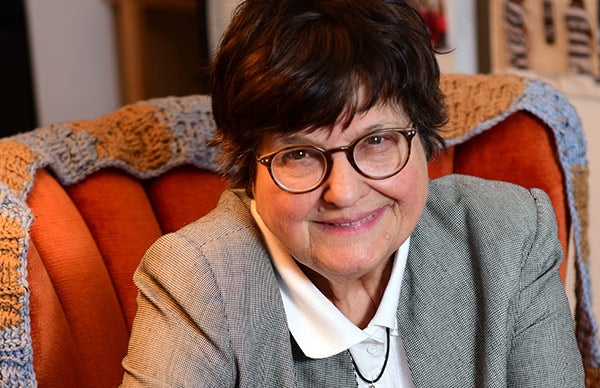 Leading advocate for the abolition of the death penalty