Add speaker
Remove speaker
Speaker added
Tara Westover
Author of the #1 New York Times-bestselling memoir Educated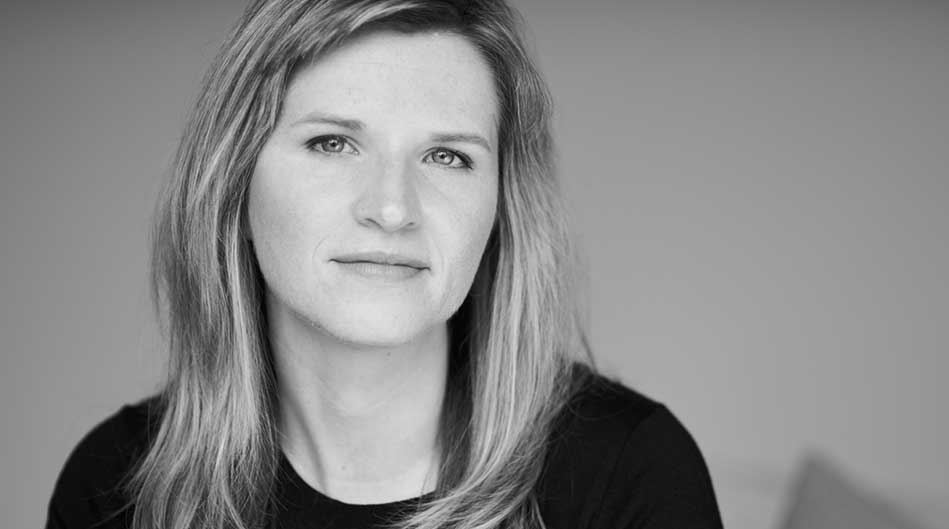 "
I wrote about education the way I experienced it: as an instrument of self-creation.
"
Photo Credit: Paul Stuart
Born in the mountains of Idaho to a father who opposed public education, Tara Westover was never put in school. She spent her days working in her father's junkyard or stewing herbs for her mother, a self-taught herbalist and midwife. When she grew older, seeking to escape a violent older brother, she taught herself enough algebra and grammar to pass the college admissions exam, and when she was seventeen, she set foot in a classroom for the first time. After that first taste of education, she pursued learning for a decade, ultimately completing a visiting fellowship at Harvard and earning a Ph.D. from the University of Cambridge. Westover shares her inspiring story in lectures that tackle empowerment, education, and the reinvention of self that occurs when one overcomes abusive relationships.
About

Tara Westover

Tara Westover was seventeen the first time she set foot in a classroom. Born to survivalists in the mountains of Idaho, she prepared for the end of the world by stockpiling home-canned peaches and sleeping with her "head-for-the-hills bag." In the summer she stewed herbs for her mother, a midwife and healer, and in the winter she salvaged in her father's junkyard. Her father forbade hospitals, so Westover never saw a doctor or nurse. Gashes and concussions, even burns from explosions, were all treated at home with herbalism. The family was so isolated from mainstream society that there was no one to ensure the children received an education, and no one to intervene when one of Westover's older brothers became violent.

Looking for an escape but lacking formal education, Westover began to educate herself. She taught herself enough mathematics and grammar to be admitted to Brigham Young University, where she studied history, learning for the first time about important world events like the Holocaust and the civil rights movement. Her quest for knowledge transformed her, taking her over oceans and across continents, to Harvard and to Cambridge, and this transformation changed how she saw and understood the violence at the heart of her family. She returned home to confront that violence, and in doing so discovered that for her parents, loyalty meant keeping the family secrets, and in speaking out, she risked losing her place in her own family.

Westover's powerful keynotes get to the heart of what education is: an instrument of self-creation. Educated, her moving coming-of-age memoir was released in early 2018 and was a #1 New York Times bestseller upon its debut. She travels frequently to the United States from Cambridge, England.

Speaking

Topics

Education as Power

It is a common belief that education is power; however, in most people's lives that power is subtle, difficult to discern. In Tara Westover's life, that power was transformative. Raised in the mountains of Idaho and never put in school, she would ultimately graduate from the University of Cambridge with a PhD. But, as she says, "Power means change, and change can sometimes mean calamity." Through her education, Westover had become a new person—and that person could find no place in her family, which was blighted by violence and abuse. In this talk, Westover explores the power of education as a living force, something potent and unpredictable. She says, "To give yourself over to an education is a gamble. It should feel like a tremendous risk, because that is what it is."

Teaching Yourself: Education as Self-Creation

Although Tara Westover was never allowed to go to school, she was taught by her parents that she could learn anything better than someone else could teach it to her. It's a principle she has always tried to live by. In this lecture, Westover explores the concept of metacognition in education, and shares her own principles of self-education.

The Case for Self-Love

There are obligations that we owe to our families, and there are obligations that we owe to ourselves. But what do we do when the two are in conflict? Growing up in a survivalist household, Tara Westover was denied access to schools, doctors and hospitals—she was not even given a birth certificate until age nine. When her older brother became violent, she felt there was nothing she could do, no one she could petition for help. When she did ask her parents to put a stop to the abuse, they instead covered it up, and Westover would choose to become alienated from her family, rather than continue to live with the violence. Westover explains her choice as an expansion of her empathy to include the most unlikely person—herself. She says, "I realized that if I had a friend who was in my situation, I knew what I would advise her to do. I would advise her to go. I would tell her it was okay to take care of herself." In this personal talk, Westover explores the ongoing process of estrangement, and her own coming to terms with the realization that forgiveness may not be the same as reconciliation.

Video

Praise

for Tara Westover

Praise for Educated

Tara Westover's one-of-a-kind memoir is about the shaping of a mind…In briskly paced prose, she evokes a childhood that completely defined her. Yet it was also, she gradually sensed, deforming her.

[B]eautiful and propulsive …And despite the singularity of her childhood, the questions her book poses are universal: How much of ourselves should we give to those we love? And how much must we betray them to grow up?

A coming-of-age memoir reminiscent of The Glass Castle.

In Educated, her riveting memoir, Ms. Westover brings readers deep into this world, a milieu usually hidden from outsiders…Her story is remarkable, as each extreme anecdote described in tidy prose attests.

Tara Westover is living proof that some people are flat-out, boots-always-laced-up indomitable. Her new book, Educated, is a heartbreaking, heartwarming, best-in-years memoir about striding beyond the limitations of birth and environment into a better life. four out of four stars.

If [J.D.] Vance's memoir Hillbilly Elegy offered street-heroin-grade drama, Westover's is carfentanil, the stuff that tranquilizes elephants. The extremity of Westover's upbringing emerges gradually through her telling, which only makes the telling more alluring and harrowing...Westover eventually makes it to Harvard for another fellowship and then back to Cambridge to pursue her Ph.D. in history. Even then, she's not yet fully sprung, so deeply rooted are the tangled familial claims of loyalty, guilt, shame and, yes, love. It is only when the final, wrenching break from most of her family arrives that one realizes just how courageous this testimonial really is. These disclosures will take a toll. But one is also left convinced that the costs are worth it. By the end, Westover has somehow managed not only to capture her unsurpassably exceptional upbringing, but to make her current situation seem not so exceptional at all, and resonant for many others.

—

The New York Times Book Review

Educated is an unflinching account of love and brutality, of the strength of blood ties and the power of imagination, and of a young woman whose intellect, self-knowledge and courage illuminate every page. There are passages so painfully vivid that they sear themselves into the memory, yet Westover is never prurient or punitive: even when writing from the depths, she does so with compassion and grace. Both the book and its writer are remarkable in every respect.

—

Sarah Perry, author of

The Essex Serpent

[A] searing debut memoir…Westover's vivid prose makes this saga of the pressures of conformity and self-assertion that warp a family seem both terrifying and ordinary.

—

Publisher's Weekly

(Starred Review)

Tara Westover's beautifully written memoir shines a light on a part of our country that we too often overlook. Her powerful tale—of trying to find a place for herself in the world, without losing her connection to her family or her beloved home—deserves to be widely read. My Mamaw would have been rooting for Tara.

—

J.D. Vance, author of

Hillbilly Elegy

Breathtaking, heart-wrenching, horrifyingly inspirational – I've never read anything like this. Educated is about how a young girl escapes from the violence and emotional prison of her survivalist family. It's also about the power of education to open eyes and change lives and the indomitability of the human spirit. Educated is one of the best books, and Tara Westover one of the most gifted writers, I've read in a very long time.

—

Amy Chua, Yale Law professor and author of

Political Tribes

and

Battle Hymn of the Tiger Mother

Powerful, moving, brave, naked and completely at home in its form, Tara Westover's Educated gives us home grown American originals, who find their Mormon congregation too conventional, and raise their children on a western mountain, refusing them birth certificates and not allowing them to attend school. This is a daughter's story of how she grew into herself and comes to understand her home. This book would be far less harrowing if it were a novel.

—

Mona Simpson, author of

Casebook

and

Anywhere But Here

Marvelous. There is no feeling like discovering a young writer who is springing up so fully armed with so much talent.

Like The Glass Castle, Educated is a wise and deep reflection about surviving one's family. I bow down to Tara Westover, not only for her marvelous, sentence-by-sentence craftsmanship but also for making sense and meaning from a confounding and hair-raising childhood. This is memoir at its best.

—

Kelly Corrigan,

New York Times

-bestselling author of

Lift

and

Glitter and Glue

Extraordinary, heartbreaking and ultimately uplifting.

—

Carys Bray, author of

A Song for Issy Bradley

and

The Museum of You

An incredible memoir of triumph over seemingly endless adversity. The author's ability to write about her experiences in a clear-eyed, nonjudgmental way makes her story a pleasure to read. A study in the power and wonder of resilience.

—

Cea Sunrise Person, author of

North of Normal

and

Nearly Normal

A punch to the gut, a slow burn, a savage indictment, a love letter: Educated somehow contrives to be all these things at once. Tara Westover guides us through the extraordinary western landscape of her coming of age and in clear, tender prose makes us feel what she felt growing up among fanatics. We give ourselves over to her telling, even when she takes us to the very darkest places a family can dwell. Rarely have I read a book that made me so uncomfortable, so enraged, and at the same time so utterly, entirely absorbed. I loved this book, and this woman.

—

Claire Dederer, author of

Love and Trouble

Books

by Tara Westover

Media

About Tara Westover
212 572-2013

Tara Westover travels from Cambridge, England
Similar Speakers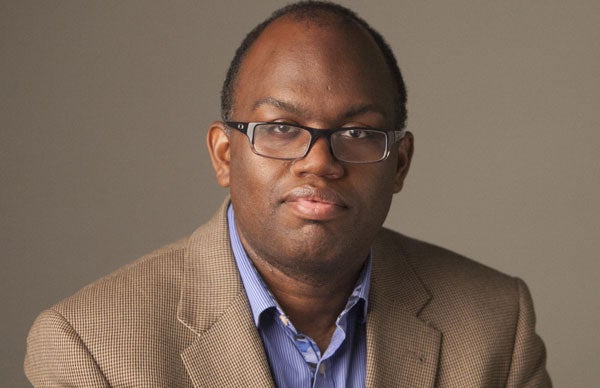 Princeton University professor and author of Undocumented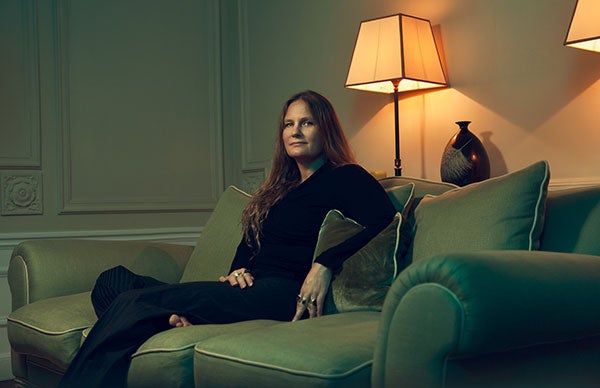 Award-winning author of The Small Backs of Children and The Chronology of Water.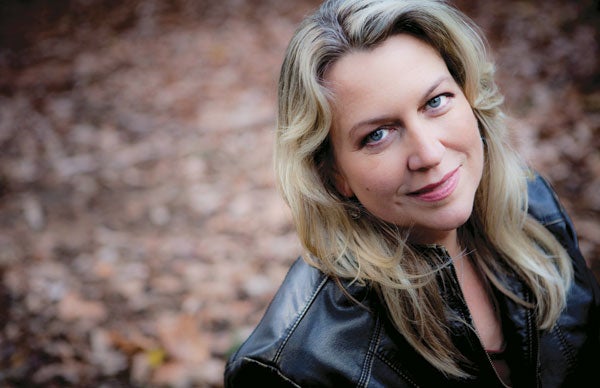 Author of the #1 New York Times-bestselling memoir Wild and "Dear Sugar" columnist