Add speaker
Remove speaker
Speaker added
Tania Katan
Creative disruptor, inspirational speaker, and co-creator of the viral campaign #ItWasNeverADress.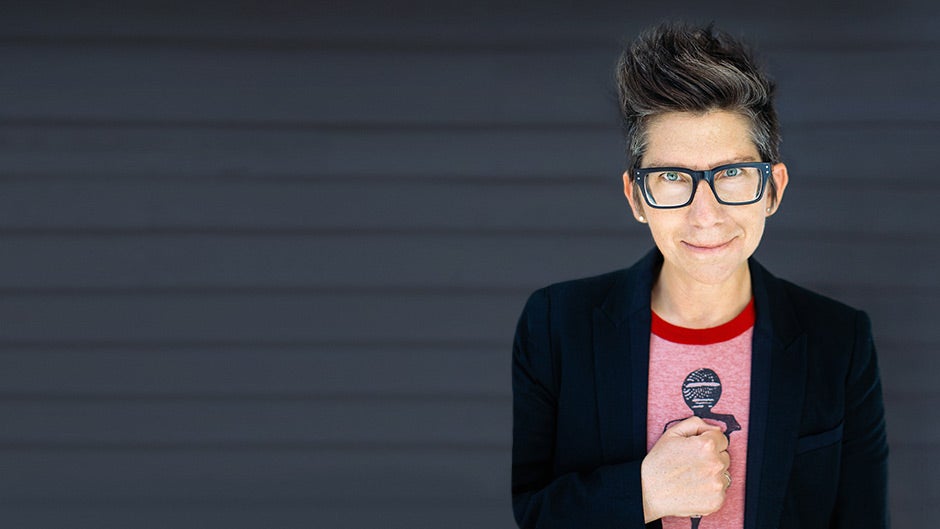 Photo Credit: Jill Richards
An expert at bringing creativity to the workplace in unexpected and often liberating ways, Tania Katan's dynamic talks inspire teams to approach their work with a new perspective. With her philosophy of "Creative Trespassing", Katan shows how thinking outside the box can impact every part of a workday routine and result in extraordinary and exciting projects. Katan first went viral with the #ItWasNeverADress campaign, which broke through gender barriers and ignited a necessary conversation about empowering women in tech. She continues to teach people and companies the skill of generating creative breakthroughs.
About

Tania Katan

You don't have to turn into a corporate drone to triumph in the working world," says Tania Katan. After more than ten years of smuggling creativity into the business sector without getting busted, Katan is here to tell you that any task or pursuit can be a creative one. You just need to be willing to defy conformity and be ready to conjure imagination anywhere, at any time. Katan offers hope for anyone who feels stuck in a dull job, a windowless cubicle, or an ill-fitting polyester work shirt.  She has been there too, and survived by choosing to stand out rather than fit in. The result is a wildly creative and successful career that she calls Creative Trespassing.

Whether you're an entrepreneur seeking new ways to innovate, a newbie trying to spice up routine entry-level work, a free spirit looking to incorporate your rich creative life into your job, or simply frustrated with your routine, Katan and Creative Trespassing will show you how to transform monotony into novelty and get your spark back between the hours of nine and five.

Katan is known as a funny, thoughtful, and dynamic consultant and speaker, who inspires everyone from twelve-year-olds yearning to become future leaders to marketing professionals striving to find more creative expression for their ideas to teams and companies from around the globe who long to have more creative options for doing less technically "creative" work. She has been a featured speaker at Fortune 500 companies, conferences, and organizations of all stripes including American Express, Etsy, Moz, Expedia, Humana, Carbon, CiscoLive!, S.H.E. Summit, Women in Automotive, Landmark Ventures CIO Summit, Social Innovation Summit, Business of Software, GoDaddy, American Alliance for Museums, Girls Who Tech, CreativeMornings, House of Genius, Comedy Central Stage, and more.

Speaking

Topics

Creative Trespassing: How to Put the Spark and Joy Back into Your Work and Life

The ability to conjure imagination in any place, at any time, knowing it will make you (and those around you) more innovative, more energized, and more valuable in your work and in the world, is the foundation for Creative Trespassing. This talk, peppered with stories of her own workplace shenanigans–from organizing an arm wrestling match in the middle of an art museum to staging a corporate culture intervention via Post-it Notes–empowers people and companies to be a little unruly, a lot imaginative, and sneak more creativity into less overtly creative spaces like cubicles, boardrooms, lobbies, and bathrooms.

It Was Never A Dress: Embrace Your Inner Cape Crusader and Lead with More Creativity, Curiosity, and Courage

As co-creator of the internationally viral women's empowerment campaign #ItWasNeverADress, Katan knows a little something about sneaking your superpower into everyday life in order to start a creative revolution. When Katan received an unexpected call from a technology company wanting to talk to her about software, she thought they must have had the wrong number. But after taking a leap of faith, she found a world of possibilities could be created by merging their diverse powers. Now, Katan has a map for you to find your super powers and use them for good. In this talk, she shares uniquely developed exercises for flexing creative muscles, funny stories from the front-lines of an everyday disruptor, and enough inspirational mantras to help audiences take flight.

Video

Praise

for Tania Katan

After Tania's session, countless people came up to me saying that Tania was the best speaker we've ever had at Expedia and hoping it won't be the last time we hear from her. To have our teams excited to disrupt some of our technologies with creativity was truly inspiring.

—

Expedia, Inc

, Kristen Weber, Principal Program Manager

Tania is an intelligent, personable, engaging speaker/writer/human being and a super conducting force for change. She and I have shared the stage twice – each time she has captivated my audience – nailed the key points – and received thunderous applause. She is very direct, has a great sense of humor, does her homework and is a unique talent.

—

HubSpot

, Dan Tyre, Executive Director and Founding Member

Tania made the creative process feel enticing and totally accessible, tying the arts to technology, the act of writing to engineering. She was hilarious and engaging, somehow managing to be simultaneously self-deprecating and unapologetic on a range of topics covering gender, innovation, software, theater, creativity, problem solving and so much more.

—

Etsy

, Rebeca Miller, Manager of Internal Communications

Tania's workshop at Moz was one of our highest rated learning events of the year. She energized us, found creative and caring ways to include even the shyest people in the room. She unlocked unexpected skills in all of us through fun practice in a safe space.

—

Moz

, Kelley Eskridge, Learning & Development

When you work with Tania you will find creative resolve to whatever challenge you have before you. You will grow, you will learn, you will play and you will totally triumph!

—

Picture This Clothing

, Jaimee Newberry, CEO

Katan's talk inspired our audience to take on everyday challenges with more creativity and more guts. It also built my confidence and empowered me to greater heights of creativity—she made me realize that the only limitations we have are the limits we impose upon ourselves through our fear.

—

Sarasota Museum of Art

, Anne-Marie Russell, Executive Director

From the stage Tania is able to connect with thousands of people on a personal level and before they know it they are hooked, they listen, they react, they trust. Tania ALSO listens, understands and applies all of her insights just for you.

—

TechWell Conferences and Training

, Alison Wade, President

From the stage Tania is able to connect with thousands of people on a personal level and before they know it they are hooked, they listen, they react, they trust. Tania ALSO listens, understands and applies all of her insights just for you.

—

Landmark Ventures

, Ralph Klein, Managing Director

Praise for Creative Trespassing

Great creative designers make it look easy. In this generous rant, Tania shares her secrets and helps each of us find our own cape.

—

Set Godin, author of

This is Marketing

Books

by Tania Katan

Media

About Tania Katan
212 572-2013

Tania Katan travels from Phoenix, AZ
Featured Title
Creative Trespassing
"Tania Katan – creative powerhouse, innovative thinker, purveyor of hilarity and fun – offers unique and valuable tools for bringing more creativity into your life. At once playful, smart, easy to implement and, dare I say, punk rock, the pages of this book will wake you up to your personal power and remind you just how enjoyable your life, and work, can be. I highly recommend you let her trespass all over your sitch and get yourself this fabulous book." – Jen Sincero, #1 New York Times bestselling author of You are a Badass
Similar Speakers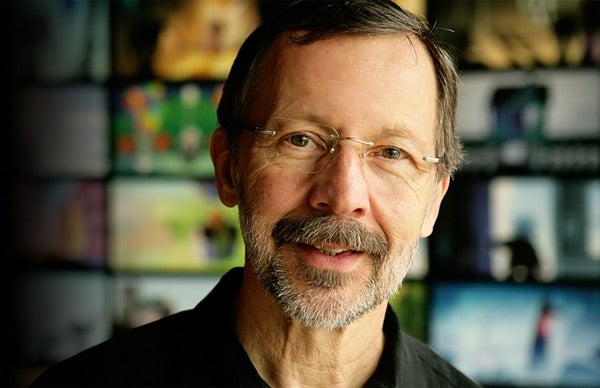 Co-founder of Pixar Animation Studios, former president of Pixar and Walt Disney Animation Studios, and author of Creativity, Inc.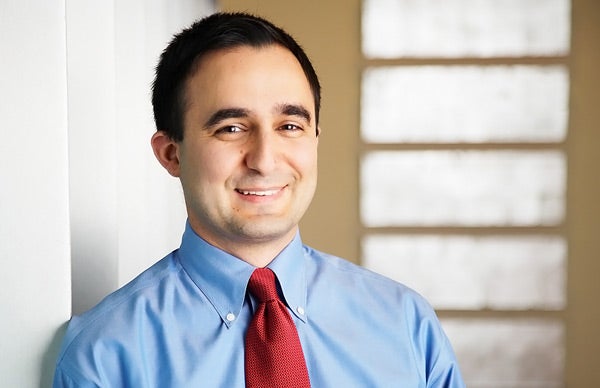 Internationally recognized consultant, author of Thinking in New Boxes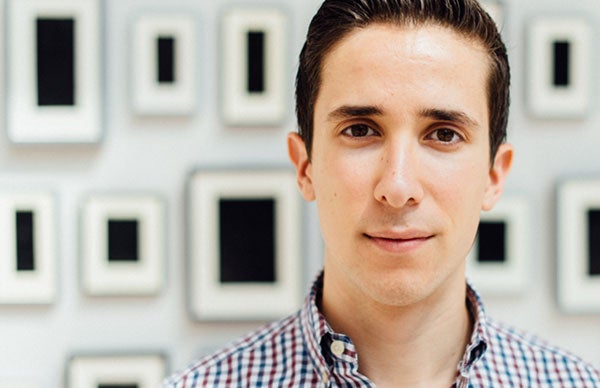 Big data entrepreneur and author of The Creative Curve