Add speaker
Remove speaker
Speaker added
Simon Sebag Montefiore
Noted historian and international bestselling author of Jerusalem and The Romanovs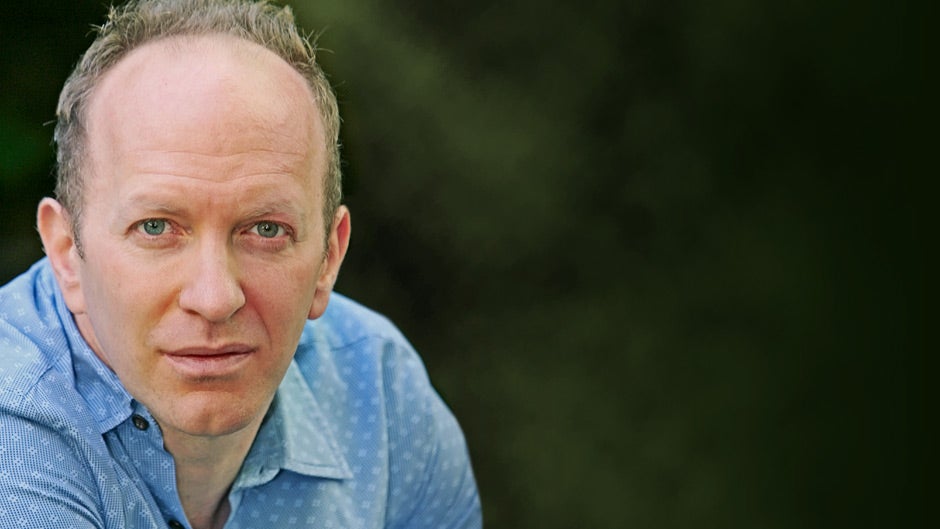 Photo credit: Ian Jones
Famed historian and biographer Simon Sebag Montefiore is the author of the critically acclaimed Jerusalem and The Romanovs. He is a lively speaker and one of the world's leading historians on leadership, revolution, empire, Russia and the Middle East.
About

Simon Sebag Montefiore

Simon Sebag Montefiore is an international bestselling author and famed historian whose books have been published in 45 languages. Charting the qualities that drive the rise and fall of men, empires and faiths, and particularly the qualities of leadership, his themes are timeless and apply as much to today's geopolitics and business life as they do to the past.

Montefiore's Jerusalem was hailed by former president Bill Clinton as one of the best books of 2011 and was named the Jewish Book of the Year by the Jewish Book Council (USA). Drawing on a lifetime of study, Jerusalem is an illuminating account of how a small, remote town became the holy, universal, and often controversial city it is today. Montefiore is also the author of the acclaimed biographies Catherine the Great and Potemkin; Stalin: The Court of the Red Tsar; and Young Stalin, winner of the Los Angeles Times Book Prize for Biography. His latest history, The Romanovs 1613-1918, chronicles the tsars from Peter the Great to Nicholas II and examines the exceptional nature of Russia from Ivan the Terrible to Putin.

The voice behind four BBC television series, including Jerusalem: The Making of a Holy City, Montefiore captivates audiences with his infectious enthusiasm for the historical eras and figures he chronicles. He has lectured at literary series, festivals, and private corporate functions around the world, to audiences large and small.

He is a Fellow of the Royal Society of Literature and a visiting professor at the Humanities Research Institute at the University of Buckingham. He lives in London.

Speaking

Topics

Russia: Past and Present

Why is Russia exceptional? Why does it still crave Empire? Is Putin a new tsar, or a new Stalin? Drawing on the themes of his newest book, The Romanovs 1613-1918, Montefiore chronicles the rise and fall of the dynasty, through twenty tsars from Peter the Great to Nicholas II, in a sweeping analysis of Russian leaders up through Vladimir Putin. This colorful, anecdotal, and well-researched study of Empire and power deconstructs Russia's special nature to reveal how today's Kremlin is a hybrid of both Imperial and Stalinist models of Russian leadership.

Jerusalem: The Holy City and the Center of the Geopolitical World

Expanding on his bestselling book Jerusalem: The Biography, Montefiore explores how and why Jerusalem became a Holy City, including the various historical claims to it invoked by Israelis and Palestinians today. In the context of this history, and of Jerusalem's current position at the center of our geopolitical world, this lecture discusses the city in relation to conflicts between the United States and Iran, Israel and Palestine, secularism and fundamentalism, as well as the revolutions of the Arab Spring.

The Rules of Power and Leadership: How to Rule your Company, your Household, or your Circle of Friends

What is power? How does one get it and keep it, and why does it vanish? In this lecture, Montefiore draws on his bestselling biographies of historical leaders to analyze the indefinable alchemy that is power. In the lives of some of the most famous (and notorious) empire builders, autocrats, and revolutionaries, Montefiore finds universal lessons in leadership that are equally applicable to today's business, political, and personal spheres.

The Middle East: Crucible of Conflict

Why is the Mideast a crucible of conflict? Is it ungovernable? Are its problems the fault of imperial meddling, cultural decline, or hidden conspiracies? Why is Jerusalem a Holy City? Do the Israelis or the Palestinians have the best historical claim to the Holy Land? And will there ever be peace?

Catherine the Great and Prince Potemkin: The Most Successful Political and Romantic Partnership in History

This lecture outlines the amazing rise to power of Catherine the Great and Prince Grigory Aleksandrovich Potemkin, their sexual affair, and how they shared power, all told through their letters. Montefiore presents a study of female power, and what it tells us about Russia today.

Video

Praise

for Simon Sebag Montefiore

It's a wonderful book…[Montefiore] really tries to tell you what the life of the city has been like…why it means so much to everyone and why it's so spectacular. You fall in love with the city and it breaks your heart that people can't make peace over it, because it's a treasure.

Simon Sebag Montefiore's magnificent biography of Jerusalem has all the grandeur and sweep of her 3,000-year history. His masterful research and his gift for bringing it all to life make this fascinating work a treasure-trove for scholars and laymen alike.

Praise for The Romanovs

Drawing on a wide array of Russian sources, Sebag Montefiore paints an unforgettable portrait of characters fascinating and charismatic, odd and odious. Magnificent palaces, elaborate balls, and a culture that produced Pushkin, Tchaikovsky and Tolstoy existed alongside pogroms, torture and murder . . . Monarchs over one-sixth of the globe, they played at Western niceties while clinging to Byzantine notions of absolute rule. . . . Erudite and entertaining.

—

Greg King,

The Washington Post

Wonderfully written and fascinating down to the last footnote. . . . Montefiore is an accomplished storyteller, and what might have been a plodding succession of reigns reads instead like a novel—specifically, in its interplay of themes and motifs, and especially its pairing of opposites, like Gabriel García Márquez's One Hundred Years of Solitude. . . . [The Romanovs'] stories—freshened, compressed, filled in and corrected—achieve new power and meaning in this fast-moving narrative. . . . Like a novel, too, this is a hard book to put down. As historical reconstruction and as storytelling, The Romanovs is an achievement of the first rank.

—

David Walton,

The Dallas Morning News

It takes true historical daring to tackle such an immense subject. . . . Montefiore's novelistic gift of drawing vivid characters with a few choice words never fails him. . . . The main portraits are invariably memorable. . . . This monumental work is an essential addition to the library of anyone interested in Russian history and the doomed dynasty of the Romanovs.

—

Olga Grushin,

The New York Times Book Review

"A rollicking, racy narrative across more than three centuries of Romanov rule, weaving a tale that is packed with salacious gossip and gruesome details. Much of the Romanovs' early reign sounds like an orgy of blood-letting."

—

Leo McKinstry,

Sunday Express

(London)

"An immensely entertaining read . . . featuring some of the most outrageous characters you are likely to find in a history book. . . . The story of the last Romanovs has been told a thousand times, yet it is a tribute to Sebag Montefiore's skill as a narrator that you turn the pages with horrified fascination."

—

Dominic Sandbrook,

The Sunday Times

(London)

"With its sordid power struggles , violence and brutality, its cast of magnificent monsters, tragic victims and grotesque 'holy men,' this is an extraordinary and gripping tale. Simon Sebag Montefiore has plumbed a remarkable range of hitherto unused archives which shed valuable new light on the private lives and behavior of his subjects, and help explain their vulnerabilities and the source of much of the otherwise inexplicable violence and cruelty. By turns horrific, hilarious and moving, but ultimately tragic, this is essential reading for anyone interested in Russia or simply puzzled by the workings of the Russian state."

—

Adam Zamoyski,

The Spectator

(London)

"An impressive book which combines rigorous research with exquisite prose. Behind the dissonant degeneracy, one fines a perceptive analysis of the Russian addiction to autocracy."

—

Gerard DeGroot,

The Times

(London)

"Simon Sebag Montefiore's journey through 300 years of the Romanov dynasty is a study of brutality, sex and power. So very Russian, you might think . . . Montefiore doesn't do minimalist history. This is the grand sweep. . . The research is meticulous and the style is captivating."

—

John Kampfner,

The Guardian

Praise for Jerusalem

Magnificent. . . Montefiore barely misses a trick or a character in taking us through the city's story with compelling, breathless tension.

Impossible to put down. . . . Vastly enjoyable.

—

New York Times Book Review

Books

by Simon Sebag Montefiore

Media

About Simon Sebag Montefiore
212 572-2013

Simon Sebag Montefiore travels from London, U.K.
Similar Speakers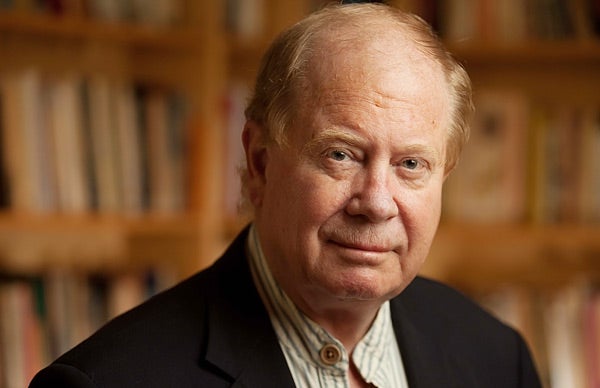 Pulitzer Prize-winning biographer, presidential historian, and author of Founding Brothers and American Dialogue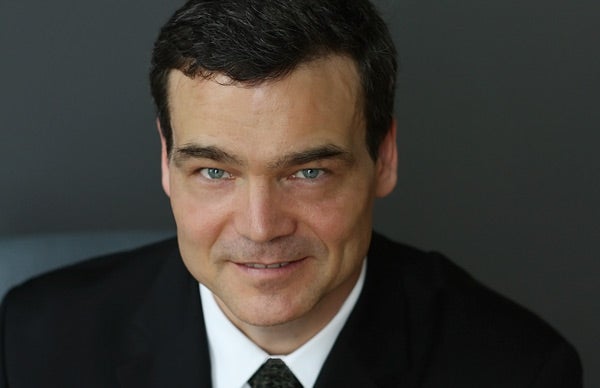 Two-time Pulitzer Prize-winning biographer, American historian and author of Custer's Trials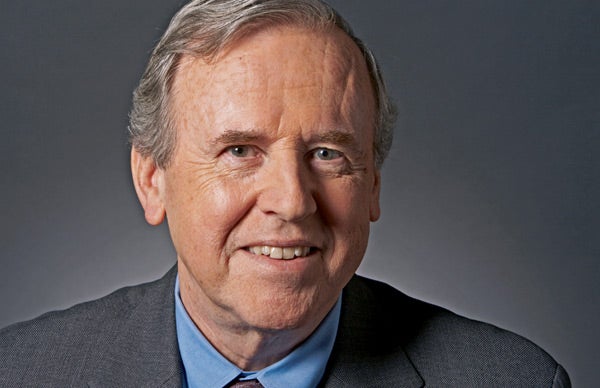 New York Times-bestselling historian and author of Heretics and Heroes