Add speaker
Remove speaker
Speaker added
Ruth J. Simmons
Former president of Smith College, Brown University, and Prairie View A&M University, Texas's oldest HBCU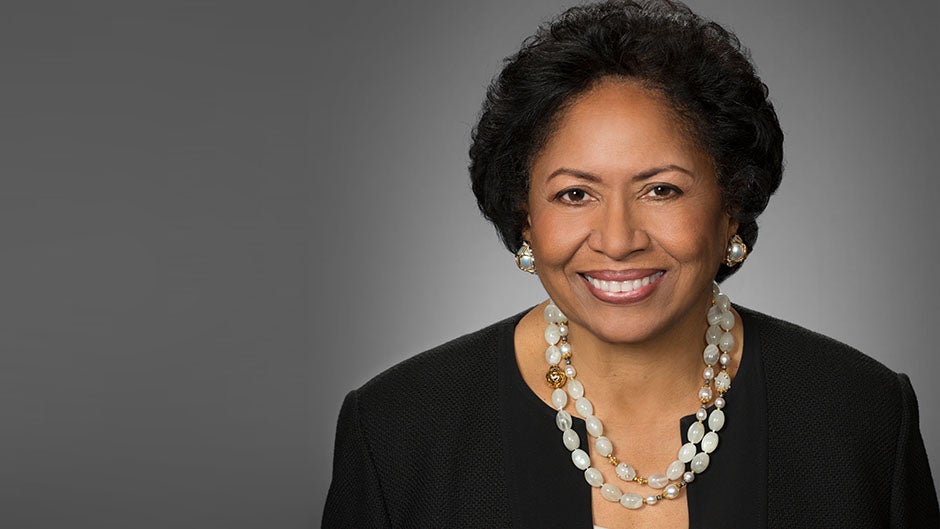 "
Speaking truth into power isn't just speaking out at what we don't like. It's speaking to what is
real and authentic,
humane and
honorable.
"
Photo credit: Gittings
Ruth J. Simmons is a nationally recognized trailblazer in higher education. Raised by sharecroppers in the highly segregated American South, she became the first Black president of an Ivy League university at Brown University, and also served as president of Smith College and Prairie View A&M, Texas's oldest HBCU. A powerful and profoundly moving speaker, Simmons shares her hard-won wisdom with students, educators, non-profits, corporations, and all communities looking to be inspired by her achievements and leadership. Her forthcoming memoir, Up Home (September 2023), is an uplifting story of girlhood and the power of family, community, and the classroom to transform lives.
About

Ruth J. Simmons

Ruth J. Simmons is one of America's foremost leaders in higher education. An impassioned educator, her groundbreaking career highlights include roles as the first Black Vice Provost of Princeton University (where she hired Toni Morrison and Cornell West), the first Black president of both Smith College and Brown University, and the first female president of Prairie View A&M University, Texas's oldest HBCU. Simmons is an extraordinary educator, speaker, and leader who has dedicated her life to uplifting Black excellence in academia and promoting diversity and cross-cultural understanding. Once hailed by Henry Louis Gates Jr. as "the Jackie Robinson of college presidents," she has received over 40 honorary degrees, among many other prominent awards.

Simmons's educational journey began in 1945, when she was born as the twelfth child of sharecroppers. She writes, "I was born at a crossroads: a crossroads in history, a crossroads in culture, and a geographical crossroad in North Houston County in East Texas." Her first home had no running water, electricity, or books—but through the support of her attentive teachers and caring family, who refused to let racial or economic injustice crush her dreams, she ultimately became one of America's preeminent educators.

In Simmons's forthcoming memoir, Up Home, she depicts an era long gone but whose legacies of inequality we still live with today. Written in clear and timeless prose, Up Home is both an origin story set in the segregated South and the uplifting chronicle of a girl whose intellect, grace, and curiosity guide her as she creates a place for herself in the world.

A powerful speaker, Ruth J. Simmons has shared her incredible story of determination, independence, and achievement with audiences across the country. She is an especially popular choice for convocation and commencement addresses, and has spoken to students at Harvard, Dillard, Prairie View A&M, and Princeton universities.

Simmons's list of achievements is long, but it began with her bachelor's degree from Dillard University and her master's and doctorate from Harvard in Romance languages and literatures. She lists among her many awards Harvard's Centennial Medal, the Theodore Hesburgh Award, the Ellis Island Medal, and honorary degrees from Oxford University, Ewha Women's University of Korea, American College of Greece, and Ben Gurion University. The president of France named her Chevalier of the French Legion of Honor, and President Biden named her to the White House HBCU Advisory Council.

In addition to her academic career, Simmons is an influential member of the business world. She has served on the boards of Goldman Sachs, Pfizer, MetLife, Texas Instruments, Mondelez, Fiat Chrysler Automobiles, and Square. She is currently a Board Member of the Federal Reserve Bank of Dallas – Houston Branch, Morehouse College, and the National Museum of African American History and Culture.

Simmons lives in Texas, where she is serving as a President's Distinguished Fellow at Rice University and acting as a senior advisor to the president of Harvard University on engagement with HBCUs.

Speaking

Topics

An Evening with Ruth J. Simmons

Ruth J. Simmons imparts the wisdom she has earned on her journey to become one of higher education's most eminent leaders, including becoming the first Black president of an Ivy League university. An impassioned advocate for diversity and increasing opportunities for students of color and the economically disadvantaged, she shares her story of finding her way to freedom through education, as well as advice on how to encourage open-mindedness, promote leadership, break barriers, and fight against systemic injustice.

Categories:

Education Speakers

,

Black History Month Speakers

,

College + University Speakers

,

Commencement + Convocation Speakers

,

Diversity + Inclusion Speakers

,

Leadership Speakers

,

Library + Community Reads Speakers

,

New Speakers

,

Social Justice Speakers

,

Women's Interest Speakers

,

Women's Rights and Advocacy

Video

Books

by Ruth J. Simmons

Media

About Ruth J. Simmons
212 572-2013

Ruth J. Simmons travels from Houston, Texas
Featured Title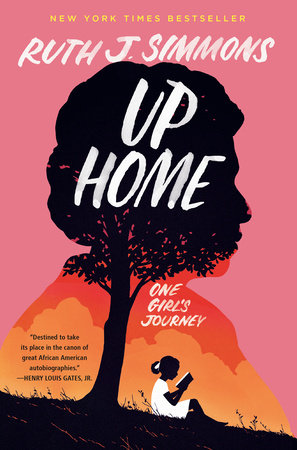 Up Home
Forthcoming in September 2023
An inspiring, indelible memoir from the daughter of sharecroppers in East Texas who became the first Black president of an Ivy League university—an uplifting story of girlhood and the power of family, community, and the classroom to transform one young person's life.
Similar Speakers
Pulitzer Prize-winner and author of the critically-acclaimed bestsellers The Warmth of Other Suns and Caste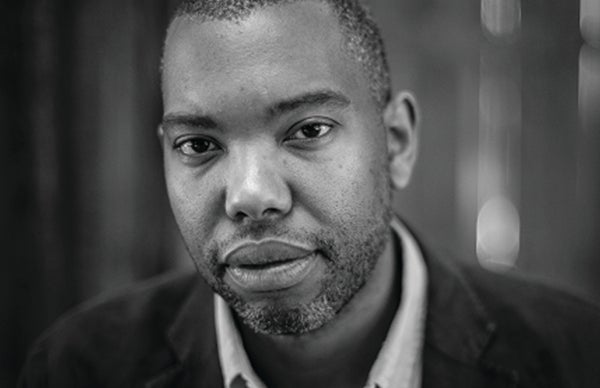 #1 New York Times-bestselling author of Between the World and Me and The Water Dancer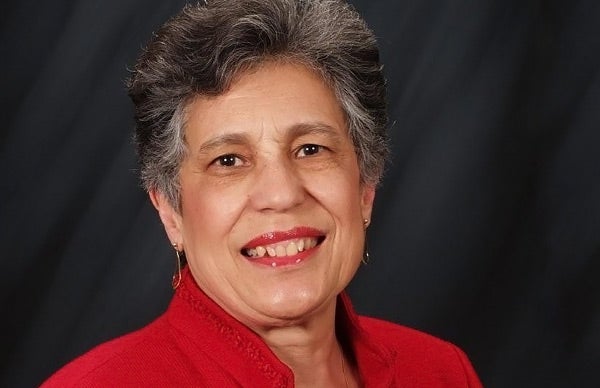 Youngest of the Little Rock Nine, civil rights advocate, National Women's Hall of Fame inductee