Add speaker
Remove speaker
Speaker added
Robin Koval
CEO of Truth Initiative —creators of the award-winning truth® youth tobacco prevention program—and bestselling author (Power of Nice, Grit to Great), social change marketing and advertising expert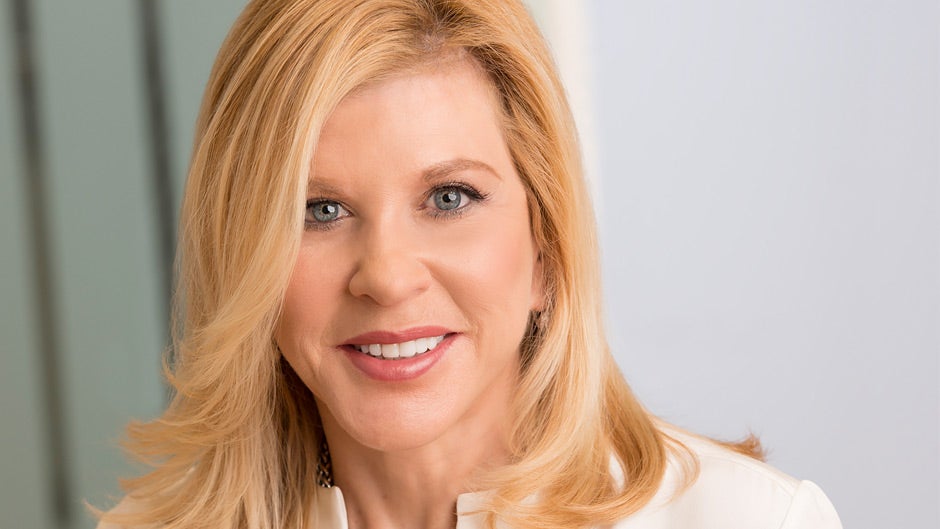 As an acclaimed marketing strategist, innovator, and advertising executive, Robin Koval has been the force behind some of the most successful marketing programs for leading brands such as Aflac, Wendy's, and Procter & Gamble. Today, Koval is putting her expertise to work for social change as the CEO of Truth Initiative, the nation's largest public health foundation devoted specifically to youth tobacco prevention through its award winning and life- saving truth® campaign. Koval is an inspiring speaker, offering audiences front-line insights into women's leadership, entrepreneurship, youth marketing, and purpose-driven marketing campaigns.
About

Robin Koval

Robin Koval is the CEO and President of Truth Initiative, the national public health organization dedicated to achieving a culture where all youth and young adults reject tobacco.

A leader in the world of advertising and marketing and a New York Times best-selling author, Koval joined the organization in 2013. She led a comprehensive planning and restructuring to focus the organization's world-class public education, research and activism programs to speak, seek and spread the truth about tobacco. Recognizing changes in the media landscape, the tobacco industry and the forces shaping youth behavior, Koval re-launched the award-winning and lifesaving truth® youth tobacco prevention campaign in 2014. The Finish It campaign enlists Generation Z to use new channels of media and communications to spread their influence and become the generation that ends finishes the tobacco epidemic.

Koval has deep roots in advertising and marketing. A co-founder and CEO of the Kaplan Thaler Group, she grew that company from a fledgling start-up in 1997 to a billion-dollar agency responsible for creating memorable and cherished campaigns for clients including Procter & Gamble, Pfizer and Aflac. She led the agency through its integration with Publicis and was named CEO of Publicis Kaplan Thaler – New York's fifth largest advertising agency.

Truth Initiative is not Koval's first foray in the social-sector and advocacy. She has a long track record of developing pro-social campaigns and counseling cause-related clients and organizations, including the Girl Scouts'award-winning campaign "Girls Go Tech," to encourage girls to stay involved in math, science and technology. She encouraged parents to speak early to their children and young teens about the risks of underage drinking and supported initiatives for the Make-A-Wish Foundation and the American Red Cross, among others.

Named one of Advertising Age's "Most Influential Women in Advertising," Koval has been recognized by New York Women in Communications' with their prestigious "Matrix Award," and has received Women's Venture Fund's "Highest Leaf Award," Women's Leadership Exchange's "Compass Award" and the Advertising Women of New York's "Working Mothers of the Year Trailblazer Award." Koval has also been named one of  Self-Made Magazine's "50 Women Entrepreneurs Who Inspire Us."

Koval is a best-selling author. She and Linda Kaplan Thaler are co-authors of three books, all of which have appeared on the New York Times best-sellers list including, The Power of Nice: How to Conquer the Business World with Kindness; The Power of Small: Why Little Things Make All the Difference and Bang! Getting Your Message Heard in a Noisy World. Koval and Kaplan Thaler will publish a new book in September 2015: From Grit to Great. How Perseverance and Pluck Can Take You From Ordinary to Extraordinary.

A sought-after expert on advertising, media, youth culture and tobacco control, Koval has appeared on network television programs, including ABC's "Good Morning America" and "Nightline" and NBC's "Today."Koval also regularly contributes commentary and insights for numerous print and online outlets and speaks to business, government and media audiences at conferences and colloquia around the world.

Koval earned a Bachelor of Fine Arts degree from Syracuse University and a Master of Business Administration from New York City's Baruch College. She serves on the board of directors of Partnership With Children, a nonprofit organization that delivers social and emotional learning support to troubled and underserved children in the New York City school system. She has also served as an adjunct professor at New York University's Steinhardt School of Culture, Education and Human Development.

Speaking

Topics

Grit to Great: How Perseverance, Passion, and Pluck Take You from Ordinary to Extraordinary

In her Grit to Great lectures, Robin Koval tackles a topic that is close to her heart, one she believes is the real secret to her own success and in the careers of so many people she knows and has met. New research proves that the real secret to success isn't some rarefied "It" factor, it's the "grit" factor. And each and every one of us can possess it.

Drawing on the latest research in positive psychology and personal success, as well as a cornucopia of stories and practical "how to" tips and exercises, Koval discusses why those who develop and possess the character traits of grit (Guts, Resilience, Initiative and Tenacity) outperform individuals with genius IQ's, virtuoso talent, unlimited financial resources or a private school education. Individuals with high grit quotient do better in school, work, the playing field, in relationships and life. Her message is relevant to a broad range of audiences from entry level employees and budding entrepreneurs to C-Suite executives. Her inspiring message is that grit is something we all can embrace and develop whether you are nine or ninety.

The Power of Nice: How to Conquer the Business World with Kindness

Robin Koval has moved to the top of the advertising industry by following a simple but powerful philosophy: it pays to be nice. In her The Power of Nice lectures, through her own experiences and the stories of other people and businesses, she demonstrates why, contrary to conventional wisdom, nice people finish first.

Turning the well-known adage of "Nice Guys Finish Last" on its ear, "nice" companies have lower employee turnover, lower recruitment costs, and higher productivity. Nice people live longer, are healthier, and make more money. In today's interconnected world, companies and people with a reputation for cooperation and fair play forge the kind of relationships that lead to bigger and better opportunities, both in business and in life.

Koval illustrates the surprising power of nice with an array of real-life examples from the business arena, as well as from her personal life, and presents a plan of action covering everything from creating a positive impression to sweetening the deal to turning enemies into allies.

The Power of Small: Why Little Things Make All the Difference

Our smallest actions and gestures often have outsized impact on our biggest goals: Did you double-check that presentation one last time, or hold the elevator for a stranger? Going that extra inch—whether with a client, customer, family member, or friend—speaks volumes to others about our talent, personality, and motivations. After all, if we can't take care of the small details, how can we be counted on to deliver when it really matters?

In today's challenging times, bigger isn't always better. In fact, it's often the baby steps that put us on the path to delivering a true competitive advantage. Koval shows how to get more of what you want with surprisingly less than you'd imagine.

Female Entrepreneurship

Koval is a co-founder of The Kaplan Thaler Group, the creators of the Aflac Duck, the Herbal Essences "Totally Organic Experience", and numerous other famous and business building advertising campaigns. Koval, and her partner Linda Kaplan Thaler built a business founded in a tiny brownstone into a billion dollar agency, led its successful merger with Publicis New York to become the 700-person Publicis Kaplan Thaler and did it all with a primarily female leadership team.

Social Change Marketing – Using Earned, Owned and Paid Marketing to Create Meaningful Behavior Change

The truth® youth anti-tobacco campaign has been voted one of the most powerful youth behavior change programs in recent marketing history, one of the top ten advertising campaigns of the 21st century, and preventing 450,000 individuals from smoking and the deadly effects of tobacco.

Video

Praise

for Robin Koval

Praise for Bang!

This top-notch book… is as much about creating an atmosphere that fosteres creativity as it is about memorable marketing.

Bright, breezy, but deadly serious guide to creating a buzz—and a bang.

Praise for The Power of Small

Linda Kaplan Thaler and Robin Koval take on the conventional wisdom that bigger is better and show how thinking small gives you a true competitive advantage in life. For best results, get Small now. This little book can make a huge difference in your life.

—

James Patterson, bestselling author, former CEO of J. Walter Thompson

Once you've read The Power of Small, you will never look at the world the same way again. When you re-orient your perspective to look for the magic in the little things, life's mountains become manageable molehills.

Praise for The Power of Nice

In negotiation, the cheapest concession you can make is to be nice. And the returns can be high, as Linda Kaplan Thaler and Robin Koval show in this delightfully readable primer packed with practical advice and entertaining stories. I recommend it with pleasure!

—

William Ury, co-author of

Getting to Yes

and author of

The Power of a Positive No

The Power of Nice is a wonder drug! It could literally save your career and your life…. And let me suggest a first act of kindness: buy some extra copies for your enemies. I'll bet they need The Power of Nice more than you do.

—

Keith Ferrazzi, author of

Never Eat Alone

, the bestselling book on building relationships for success

This little book will show you why women should run most corporations in America, and maybe the entire country. Reading Nice will improve just about everything in your life, and that's a promise.

—

James Patterson, bestselling author, former CEO of J. Walter Thompson North America

Leo Durocher was wrong! Linda Kaplan Thaler and Robin Koval's The Power of Nice is the antidote to our increasingly mean-spirited culture. I'm going to send a copy to every political campaign consultant I know.

For my money, I would always rather make a deal with people I like who treat me well. If you want to discover the surprising power of nice, read this book. Memorize it. Use it. You'll be glad you did.

Books

by Robin Koval

Media

About Robin Koval
212 572-2013

Robin Koval travels from Washington, D.C.
Similar Speakers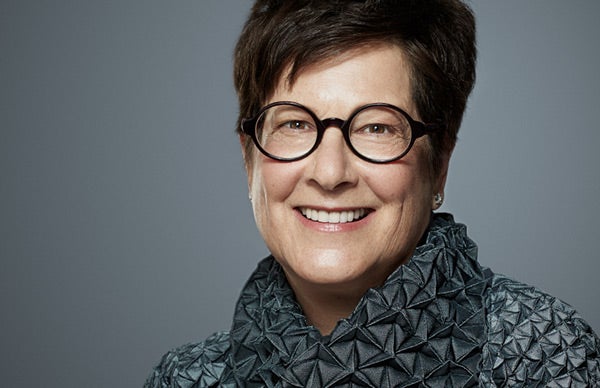 McKinsey Director Emeritus, bestselling author of How Remarkable Women Lead and Centered Leadership and Grow Wherever You Work.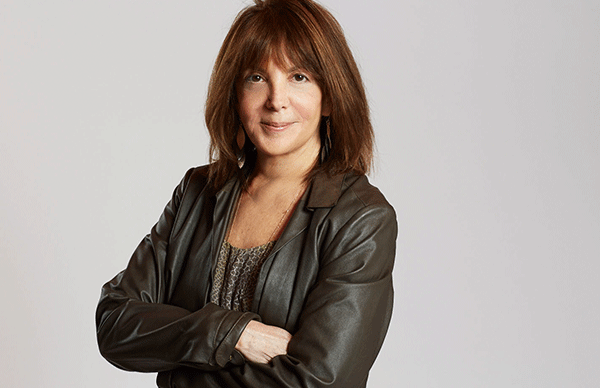 Advertising Hall of Fame luminary, Chairman of Publicis Kaplan Thaler, and bestselling author of Power of Nice and Grit to Great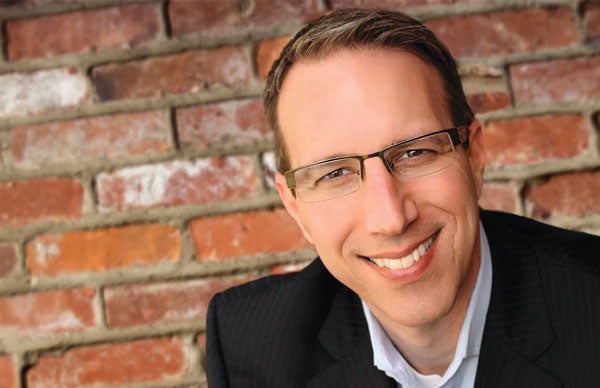 Global security advisor, futurist, and New York Times-bestselling author of Future Crimes