Add speaker
Remove speaker
Speaker added
Peter Carey
Two-time Booker Prize winner, National Book Award finalist, and celebrated author of Amnesia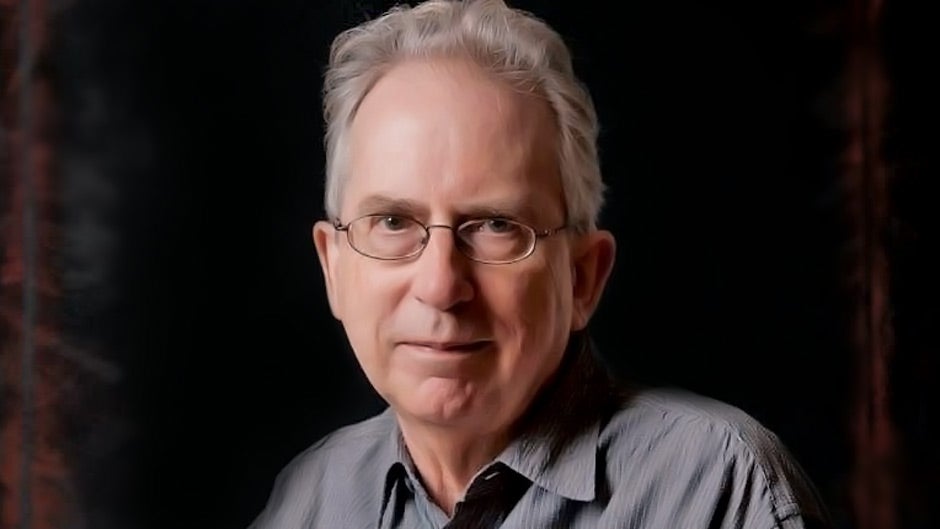 Photo credit: Michael Lionstar
Throughout his illustrious career, Peter Carey has acquired dedicated fans, accolades from critics, and two Booker prizes. As both a talented writer and gifted teacher, he is a natural speaker and one of the most celebrated voices in fiction today.
About

Peter Carey

Peter Carey was born in Australia in 1943. He started his career at an advertising agency where he began to receive his literary education, discovering Faulkner, Joyce, Kerouac, and other writers he had previously been unaware of. Carey was only nineteen.

For the next thirteen years Carey wrote fiction at night and weekends, working in many advertising agencies in Melbourne, London, and Sydney. After four novels had been written and rejected, his short story collection, The Fat Man in History, was published in 1974. This slim book made Carey an overnight success.

Carey continued with War Crimes, Bliss, Illywhacker, and Oscar and Lucinda. Illywhacker was shortlisted for the Booker Prize. Oscar and Lucindawon it. In 1990 Carey moved to New York where he completed The Tax Inspector while teaching classes at NYU one night a week. Later he would have similar positions at Princeton, The New School, and Barnard College. During these years he wrote The Unusual Life of Tristan Smith, Jack Maggs, andTrue History of the Kelly Gang, for which he won his second Booker Prize. In 2003 Carey joined Hunter College as director of its MFA Program in Creative Writing. In the years since he has written My Life as a Fake, Theft, His Illegal Self, and Parrot & Olivier in America and The Chemistry of Tears.

Carey's first Booker-winning novel, Oscar and Lucinda, was later adapted into a movie starring Ralph Fiennes and Cate Blanchett, and his early novel, Bliss, recently became an opera. His novel Parrot & Olivier in America was shortlisted for another Booker Prize and then became a finalist for a National Book Award. His most recent novel is A Long Way From Home.

Video

Praise

for Peter Carey

Praise for A Long Way From Home

Peter Carey deserves the Nobel Prize in literature for lifting the heart.

—

Allison Pearson,

The Telegraph

(UK)

Compelling . . . Surely fiction's role is to provide both writer and reader with the kind of empathy only accessible via an imagination as generous and serious as that of a writer such as Peter Carey.

—

Erica Wagner,

The New Statesman

(UK)

I couldn't have imagined that a car race could be so enthralling.

—

Tessa Hadley,

The Guardian

(UK)

Were Peter Carey ever to retire from the business of writing fiction and take to the stage he can count on making a decent living as a ventriloquist. Among modern novelists, he has an uncanny ability authentically to adopt the voices of a multitude of characters and make them his own. . . . This is grim stuff but it is contrasted with comic exuberance, biting Aussie humour and Carey's elastic way with language. . . . Carey's ability to put the reader into the passenger seat . . . There is a sense of venturing into virgin territory, of a country opening up, of a reckoning, of a long overdue discovery.

—

The Sunday Herald

(Scotland)

An unusual, funny and touching novel.

—

The Times Literary Supplement (UK)

One of Australia's greatest authors . . . Carey employs both a multi-voice narrative and a continent-spanning car race to emulate the disparate voices and fits and starts that comprise Australia's history. Highly recommended.

—

Library Journal

(starred review)

This picaresque comedy goes thematically deeper as it heads into the Outback. The antic tone of this 14th novel by Australian-born Carey belies its serious ambition. The comic spirit slyly suggests Shakespeare, an inquiry into identity and the farcical human existence. . . . In the guise of a period piece, Carey's novel raises issues of culture and race that carry a thoroughly contemporary charge.

—

Kirkus Reviews

(starred review)

A major work of fiction by the writer who will probably be regarded, in a hundred years, as the leading Australian novelist from the early part of the twenty-first century. . . . A highly enjoyable reading experience.

—

Paul Giles,

Australian Book Review

A Long Way from Home reminds us that great novels are not ideological—neither exploitative nor excessively well-meaning—but tough-minded, complex admissions of failure, guilt and confusion.

—

Geordie Williamson,

The Australian

Vibrant . . . an ingenious way to reflect upon the original sin of dispossession and its ongoing consequences

—

James Ley,

The Sydney Morning Herald

Peter Carey's new novel is a pretty remarkable beast. . . . The strange, tender, always somehow comical tone of the novel caries it through its unexpected switchbacks. . . . Nobody ends up quite where they expected to, and nothing that the reader is cued to expect quite takes place as convention would have it. . . . It's a wild, strange, magical ride of a book.

—

Sam Leith,

The Telegraph

(UK)

[A Long Way from Home] mixes together on-the-road adventure, revisionist history and moral fable . . . into a rich narrative stew.

—

Robert Douglas Fairhurst,

The Times

(UK)

Evocative and exciting . . . This isn't Carey's first foray into the past, but this is the first time he's directly dealt with Aboriginal history, and A Long Way from Home is all the more powerful for it. He's long been concerned with illegitimacy in the form of (white) confidence tricksters and outlaws . . . but here it's culturally appropriated falsehoods that are called into question, and 'horrendous' deeds brought to light."

—

Lucy Scholes,

The Independent

(UK) (four stars)

Carey's eye for zestful storytelling is as sharp as ever—as is his ventriloquist's ear. Not since True History of the Kelly Gang has he seemed so on-song.

—

Andrew Dickson,

Financial Times

Praise for Amnesia

A novel about the new American empire and its repercussions around the world, about technology and, most movingly, about family. It is slippery and compelling, written with the vivid precision that marks Mr. Carey's best work. It appears at first as though he might, like Thomas Pynchon in Bleeding Edge or Dave Eggers in The Circle, be attempting to recreate the constantly shifting virtual world in the fixed text of a novel. But humanity, not machinery, lies at the book's heart. . . . Mr. Carey, who has already won the Man Booker prize twice should be in with a chance for a third prize next year.

Amnesia is exhilaratingly suffused with Carey's wild prodigality of invention. . . . Amnesia glitters with nervy verbal inventiveness and pungent characterization. Carey conjures the longings and anxieties of his wayward teenaged idealists with the same pathos and precision with which he depicts the pains and disillusions of middle age.

—

Jane Shilling,

Evening Standard

Praise for The Chemistry of Tears

Dazzling...encompasses heartbreak, the comfort of absorbing work, the transformative power of beauty and the soul of an old machine...part historical, part fanciful, and completely wonderful.

Ambitious, playful and engagingly strange.

—

San Francisco Chronicle

Books

by Peter Carey

Media

About Peter Carey
212 572-2013

Peter Carey travels from New York, NY
Featured Title
A Long Way from Home
"A Long Way from Home is a novel full of riches. The road race propels the plot along, but it's really a book about cultural identity, about family, about the ability to empathise with others. As such, it's hugely relevant for our times." —Arminta Wallace, Irish Times
Similar Speakers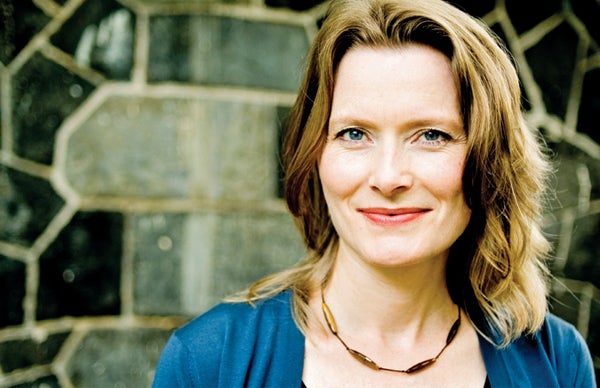 Critically acclaimed novelist and author of the Pulitzer Prize-winning novel A Visit from the Goon Squad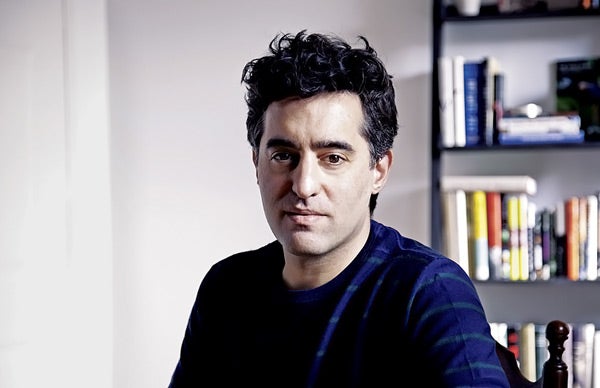 Finalist for the 2013 Pulitzer Prize in fiction and author of Dinner at the Center of the Earth and What We Talk About When We Talk About Anne Frank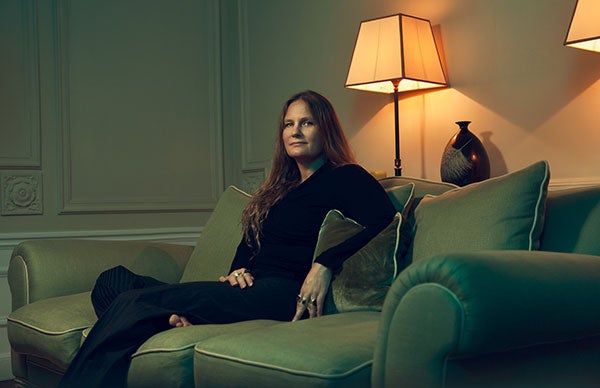 Award-winning author of The Small Backs of Children and The Chronology of Water.