Add speaker
Remove speaker
Speaker added
Paula McLain
New York Times-bestselling author of The Paris Wife, Circling the Sun, and Love and Ruin.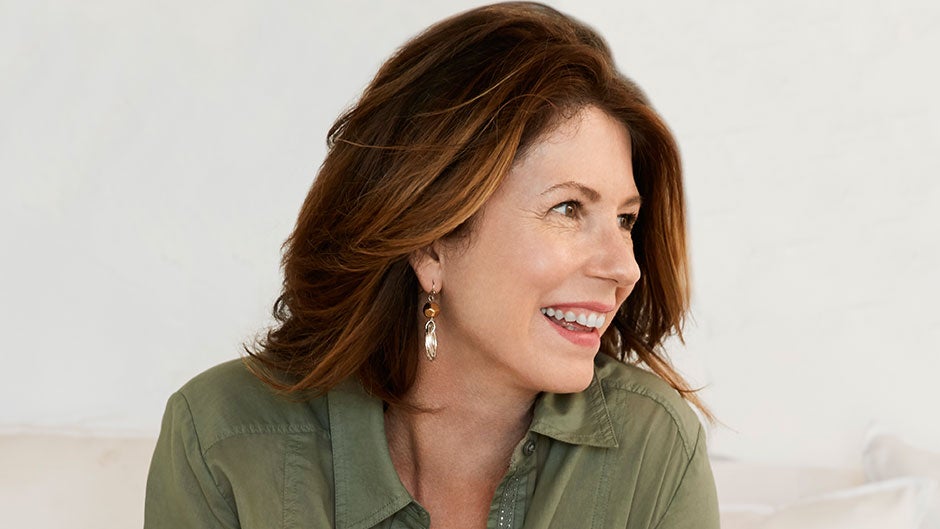 Play Video
Photo Credit: Melanie Acevedo
Internationally bestselling author Paula McLain has been credited with revitalizing the historical novel through her bestselling book The Paris Wife, among others. Beloved by literary luminaries such as Ann Patchett, Jojo Moyes, and Jodi Picoult, she's a popular and wonderfully entertaining speaker, often keynoting library programs, community reading events, and writing programs. Her unique lectures effortlessly blend her storytelling skills and highlights of her historical research.
About

Paula McLain

Paula McLain's critically acclaimed New York Times bestselling novel The Paris Wife has been a publishing phenomenon, with over 1.5 million copies in print. Painting a more complex portrait of Ernest Hemingway than many of us have come to expect, it transports us through his first wife Hadley's eyes into the sumptuous, bohemian world of 1920s Paris and into the heart of a marriage that played a pivotal role in Hemingway's budding literary career. The immediacy and intimacy of Hadley's voice is irresistible; and as a woman coming into her own amid such literary legends as Ezra Pound, Gertrude Stein, F. Scott Fitzgerald, and her own husband, Hadley emerges as an unforgettable heroine.

McLain's Circling the Sun, the remarkable story of pioneering horse trainer, adventurer, and aviator Beryl Markham, from her childhood in British East Africa to her relationship with hunter Denys Finch Hatton and her rivalry with Out of Africa author Karen Blixen—a notorious love triangle that changed the course of Markham's life. Markham was the first woman to earn her license as a professional racehorse trainer, one of the first people in Africa—and the world—to have a commercial pilot's license, the first bush pilot to successfully scout game from the air for safari hunters under impossibly dangerous circumstances, and the first woman to fly the Atlantic solo, east to west, the "hard way."

McLain returns to the timeless subject of Ernest Hemingway, this time through the prism of his stormy relationship with the incomparable Martha Gellhorn, a force of nature who carved her own way in a man's world in her novel Love and Ruin, a New York Times bestseller and the first book about Gellhorn's life. In McLain's words, "Gellhorn was incandescent, a true original with brass and vivacity and courage to spare. I was instantly under her spell." McLain's beautifully rendered portraits of unsung women throughout history has made her popular with audiences of all varieties, and she speaks across the country, about her research, the compelling characters have that inspired her fiction, and insights into the writing process.

She received an MFA in poetry from the University of Michigan and has been awarded fellowships from Yaddo, the MacDowell Colony, and the National Endowment for the Arts. She is also the author of two collections of poetry, a memoir, Like Family: Growing Up in Other People's Houses, the debut novel, A Ticket to Ride. She currently lives in Cleveland with her family.

Speaking

Topics

Creating Fiction from Real-Life Characters

Writing Women's Lives

Video

Praise

for Paula McLain

The buzzword on Sanibel this weekend was "amazing", as in "Wasn't she an amazing speaker?" Paula was amazing, but she was more than a speaker. She was a storyteller, speaking from the heart and captivating everyone in the audience. Several people commented they could have listened for hours. We could not have asked for a more perfect afternoon and successful fundraiser.

—

Sanibel Public Library Foundation

The presentations were fabulous! I received all positive feedback – Paula is such a great storyteller. I also want to thank you for making it so easy for us to host Paula and have a wonderful literary weekend in Pueblo. It was a great weekend for our library and our community.

—

Pueblo City-County Library District

Praise for When the Stars Go Dark

The twisty plot keeps the pages flying, and Paula McLain's lyrical and poetic prose reveals insight after insight about the human heart, making this riveting read not only an engrossing psychological thriller, but crime fiction of the highest order.

—

Lisa Scottoline, author of

Someone Knows

Fantastically propulsive and deeply atmospheric, this novel grabs you from the very first page. Paula McLain has proven to be a masterful storyteller no matter the genre

—

Aimee Molloy, author of

The Perfect Mother

Paula McLain, already established as the master of the historical novel, now explodes into crime fiction with a richly satisfying, tremendously moving mystery—haunting, poignant, lyrical, urgent.

—

Chris Pavone, author of

The Paris Diversion

With this breathtaking novel, Paula McLain proves she can do anything. Exquisitely written, immersive, and atmospheric, When the Stars Go Dark is a tour de force of literary suspense.

—

Christina Baker Kline, author of

The Exiles

Lyrical and beautiful . . . a riveting deep dive into trauma, survival, and obsession. With her deeply flawed and utterly compelling heroine, elegant prose, and layered, twisting story, Paula McLain has penned an extraordinary novel of literary suspense, as gripping as it is unique and unforgettable.

—

Lisa Unger, author of

Confessions on the 7:45

Paula McLain has created a vulnerable, intelligent, unforgettable protagonist whose interior life is as interesting as the mysteries she has to solve. When the Stars Go Dark is my favorite kind of book. I'll recommend it far and wide.

—

Liz Moore, author of

Long Bright River

[A] stunning crime novel . . . McLain matches poetic prose with deep characterizations as she shines a light on the kindness in her characters' souls. Fans of literary suspense won't be able to put this one down.

—

Publishers Weekly

(starred review)

Praise for Love and Ruin

If love and war are two of the greatest themes in literature, they're both here as McLain fashions her portrait of 'Marty' Gellhorn. . . . McLain's dialogue, is, as Hem might say, good and true. She captures the passion Gellhorn and Hemingway feel for each other, and the slow erosion of trust on both sides.

Among McLain's' historical portraits of feisty women who fall for feisty men, Gellhorn holds her own. . . . [The] scenes of professional rivalry and seesawing imbalance are some of McLain's best. . . . McLain's legions of fans will relish the inspiration of a gutsy woman who discovers she doesn't need a man at her side, after all.

Author Paula McLain takes another successful trip into historical fiction with Love and Ruin. . . . Readers will have to remind themselves that this is fiction as McLain draws a finely detailed portrait of the chaos and destruction spreading across Spain. . . . Read [Love and Ruin] for the life lessons McLain shares by making readers care about two flawed people in a turbulent period of world history.

—

St. Louis Post-Dispatch

McLain's strengths as a novelist are formidable, especially her ability to evoke a strong sense of time and place, whether it be the wreckage of war-torn Spain or the festive atmosphere of Cuba. . . . This novel is important not only as historical fiction but also as a reminder of the challenges that faced career-minded women such as Gellhorn in the mid-20th century, and the risks — both professionally and personally — that were required to be a journalist during the rise of fascism and World War II…. McLain's strengths as a novelist are formidable, especially her ability to evoke a strong sense of time and place… McLain is also a master at ending chapters that make you want to turn the page and see what happens next — even if you are familiar with the Gellhorn-Hemingway story. She addresses the Hemingway mystique in a way that is believable but accessible.

Propulsive . . . highly engaging . . . McLain does an excellent job portraying a woman with dreams who isn't afraid to make them real, showing [Martha Gellhorn's] bravery in what was very much a man's world. Her work around the world—particularly her presence on the Normandy beaches on D-Day—is presented in meticulous, hair-raising passages. . . . The book is fueled by her questing spirit, which asks, Why must a woman decide between being a war correspondent and a wife in her husband's bed?

—

The New York Times Book Review

This novel is a beautiful story of love and loss. McLain has magically immersed herself into Gellhorn's character and given voice to her struggle for success and her own professional identity. As well as being a love story, this is also an excellent portrayal of a dramatic period of history, full of evocative description. Furthermore, it is a book, written by a talented writer, McLain, about two other talented writers, busy writing. The passages where Gellhorn and Hemingway are writing and/or struggling to write, are fascinating to read.

—

Historical Novels Review

Martha is another finely etched heroine, but of an entirely different sort. She is independent and ambitious, and her career comes first—something she learns the hard way. . . . McLain successfully turns Martha's story into a romantic quest and Martha into a romantic heroine—though not a traditional one. Her active agency in her own fate offers a more attractive trajectory than that of Hadley, who just gets left behind. The book closes with Martha at Dachau and Belsen just before V-E Day. Freed from her connection to Ernest, her life is subsumed into a larger struggle, her presence — passionate and ambitious — established on a world stage.

If love and war are two of the greatest themes in literature, they're both here as McLain fashions her portrait of 'Marty' Gellhorn. . . . McLain's dialogue, is, as Hem might say, good and true. She captures the passion Gellhorn and Hemingway feel for each other, and the slow erosion of trust on both sides.

In The Paris Wife, McLain introduced us to Hemingway's first bride. In this heart-tugging follow-up, we meet Martha Gellhorn, a correspondent during the Spanish Civil War, who was the third—and perhaps most intriguing—of his wives. Fueled by passion and ambition, their love powers over continents—before crashing hard. The title says it all.

Praise for Circling the Sun

Set in 1920s Kenya, this fictionalized history…is as luminous as its headstrong heroine. An exhilarating ride.

McLain's skill at blending fact and fiction, which dazzled readers in The Paris Wife, is on full display in Circling the Sun. Drawing on Markham's memoir West with the Night and other historical sources, McLain paints a lushly colored portrait of 1920s Kenya…In prose as luminous as the African skies, McLain charts Beryl's journey of self-discovery: searching, stumbling, getting back up and eventually soaring. Heartbreaking and defiantly hopeful--like Beryl herself--Circling the Sun is a masterful story of hardship, courage and love.

McLain's eloquent evocation of Beryl's daring life reminds us that independent women have always been among us, moving at their own speed

Reimagining historical women's lives is all the rage these days, and no one does it better than McLain. This time she takes on '20s aviator Beryl Markham—turbulent love life, unstoppable ambition and all.

Paula McLain is yet another 21st century woman who can write rings around the hyper-masculine men who dominate so much of American fiction.

—

Liz Smith,

NY Social Diary

The Paris Wife is good, but Circling the Sun is much better. Hadley Hemingway was sweet but dull. [Beryl] Markham was neither. She was too much for her times, but in Circling the Sun, Markham finally gets the treatment she deserves. That it also makes for bold, absorbing fiction is so much the better. No complaints here.

Paula McLain is considered the new star of historical fiction, and for good reason. Fans of The Paris Wife will be captivated by Circling the Sun...[the] book is both beautifully written and utterly engrossing.

—

Ann Patchett,

Country Living

No one does compulsively readable historical fiction about women better than McLain. She proves it again in her new novel, one of her best, transporting us to 1920s Kenya.

Bravo to [McLain] for fictionalizing the grandly adventurous, passionate, and scandalous life of British East African Beryl Markham, the first licensed woman horse trainer and breeder on the continent and an intrepid, record-setting pilot…McLain sustains a momentum as swift and heart-pounding as one of Beryl's prize horses at a gallop as she focuses on the romance, glamour, and drama of Beryl's blazing life, creating a seductive work of popular historical fiction with sure-fire bio-pic potential.

—

Booklist

(starred review)

Famed aviator and renowned racehorse trainer Beryl Markham is only one of the subjects of McLain's captivating new novel. The other is Kenya, the country that formed the complicated, independent woman whom Markham would become. Drawing on Markham's own memoir, West with the Night, McLain vividly introduces this enigmatic woman to a new generation of readers…McLain's The Paris Wife was a book group darling. Expect nothing less for this intriguing window into the soul of a woman who refused to be tethered.

—

Library Journal

(starred review)

A full-throttle dive into the psyche and romantic attachments of Beryl Markham—whose 1936 solo flight across the Atlantic in a two-seater prop plane transfixed the world…Popularly regarded as "a kind of Circe" (to quote Isak Dinesen biographer Judith Thurman), the young woman McLain explores owns her mistakes (at least privately) and is more boxed in by class, gender assumptions, and self-doubt than her reputation as aviatrix, big game hunter, and femme fatale suggests. Ernest Hemingway, who met Markham on safari two years before her Atlantic crossing…proclaimed her 1942 memoir West with the Night 'bloody wonderful.' Readers might even say the same of McLain's sparkling prose and sympathetic reimagining.

—

Kirkus

(starred review)

Circling the Sun is the epic true-life story of an unconventional English woman, Beryl Markham, who came of age in Kenya in the early 20th century and went on to complete a record-breaking voyage across the Atlantic. Passionate, headstrong, and adventurous, Beryl tamed horses, wore trousers, and threw herself headlong into relationships, flouting rules at every opportunity. With a sharp eye for detail and style to spare, Paula McLain captures the nuances of complex relationships, the rigidity of social conventions, and the wide skies and breathtaking vistas of Africa.

—

Christina Baker Kline, #1

New York Times

bestselling author of

Orphan Train

Paula McLain has such a gift for bringing characters to life. I loved discovering the singular Beryl Markham, with all her strengths and passions and complexities, a woman who persistently broke the rules, despite the personal cost. She's a rebel in her own time, and a heroine for ours.

—

Jojo Moyes,

New York Times

bestselling author of

One Plus One

and

Me Before You

Praise for The Paris Wife

A novel that's impossible to resist. It's all here, and it all feels real.

Exquisitely evocative . . . This absorbing, illuminating book gives us an intimate view of a sympathetic and perceptive woman, the striving writer she married, the glittering and wounding Paris circle they were part of. . . . McLain reinvents the story of Hadley and Ernest's romance with the lucid grace of a practiced poet.

The Paris Wife creates the kind of out-of-body reading experience that dedicated book lovers yearn for, nearly as good as reading Hemingway for the first time—and it doesn't get much better than that.

—

Minneapolis Star Tribune

[Paula] McLain has brought Hadley [Hemingway] to life in a novel that begins in a rush of early love. . . . A moving portrait of a woman slighted by history, a woman whose . . . story needed to be told.

A beautiful portrait of being in Paris in the glittering 1920s—as a wife and as one's own woman.

Books

by Paula McLain

Media

About Paula McLain
212 572-2013

Paula McLain travels from Cleveland, OH
Similar Speakers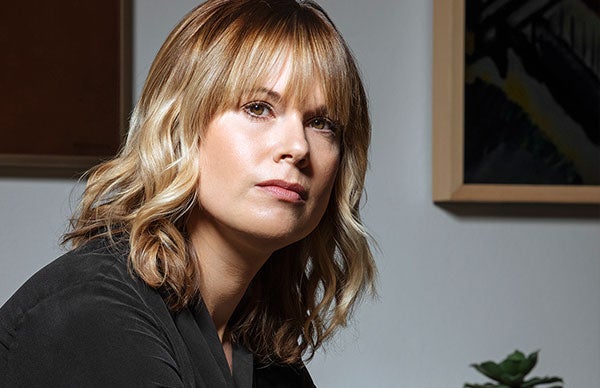 Bestselling author of The Secrets We Kept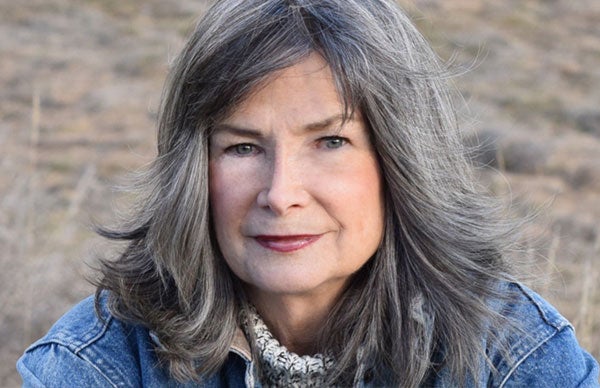 #1 New York Times-bestselling author of Where the Crawdads Sing and wildlife scientist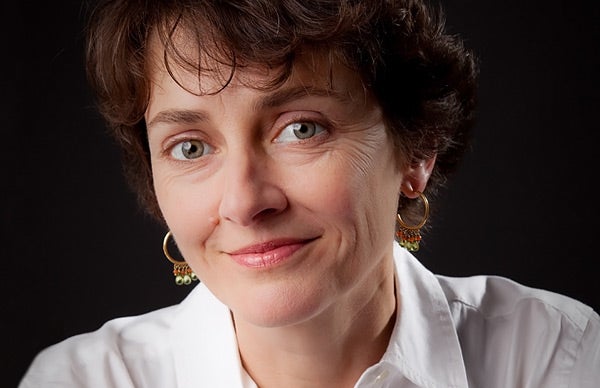 Bestselling novelist of The Guernsey Literary and Potato Peel Pie Society and children's book author