Add speaker
Remove speaker
Speaker added
Namwali Serpell
Author of The Old Drift and The Furrows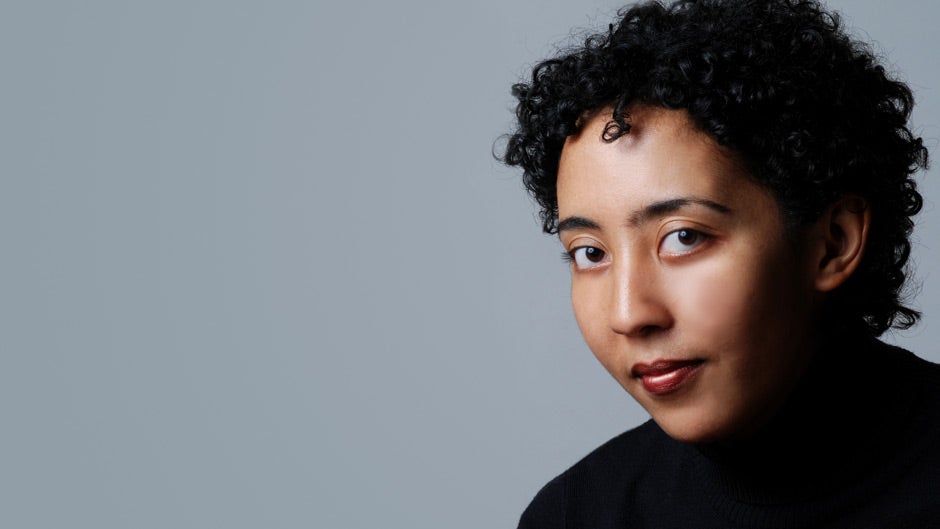 "
My country is a wonderful example of the arbitrariness of borders.
"
Photo credit: Peg Skorpinski.
Namwali Serpell is a writer, professor, and critic from Zambia whose fictional novel, The Furrows, is set for release in September 2022. Her literary debut, The Old Drift (2019), won four international awards and was recognized by the New York Times Book Review, Time, The Atlantic, and NPR. An experienced speaker, Serpell illuminates the particulars of the craft of writing while addressing the ways she is influenced by history, literature, and culture.
About

Namwali Serpell

Namwali Serpell is a Zambian writer and scholar whose debut novel, The Old Drift, garnered comparisons to Gabriel García Márquez and Toni Morrison for its ambition, sense of magic, and literary adventurousness. Her newest release, The Furrows, already garnering acclaim from Oprah Daily and New York Magazine, explores the family tale of Cassandra Williams, whose brother Wayne goes missing as a child. Cassandra's grief leads her to see Wayne in a stranger who may share more than just her brother's name. The Furrows is a heartbreaking reflection on loss, identity, and the power of longing, and will be released in September 2022.

Namwali Serpell's talks investigate her process and inspiration, from genre fiction to philosophy to pop culture. Combining family sagas with breathtaking writing and elements of science fiction, fantasy, and more, she is swiftly becoming a defining voice in the global literary landscape.

Namwali Serpell was the first Zambian writer to receive the 2015 Caine Prize for African writing. Her prize-winning short fiction has been published in literary outlets like The Best American Short Stories, Tin House, and McSweeney's. She is a prolific author of essays and reviews in outlets including The New Yorker, The New York Review of Books, and The Guardian. Serpell's articles comment on science fiction, gender, the depiction of Africa in American popular culture, and stories from Zambian history that may not be widely known, all of which have informed her fiction.

The Old Drift won the Anisfield-Wolf Book Award for Fiction, the Arthur C. Clarke Award, and was named to the Long List for the 2019 Center for Fiction First Novel Prize, an award given to the best debut novel of the year.

Namwali Serpell is currently a professor of English at Harvard University. Previously, she was an Associate Professor in the English department at the University of California, Berkeley, where she researched and taught classes on contemporary fiction. She is available for virtual engagements.

Speaking

Topics

The Old Drift

On the banks of the Zambezi River, a few miles from the majestic Victoria Falls, there was once a colonial settlement called the Old Drift. Serpell's debut novel begins there with a British man who, feverish with malaria, makes a mistake that entangles his fate with those of an Italian hotelier and a Tonga busboy, setting off a cycle of unwitting retribution between their three families that drifts across the world, over generations, and into a sci-fi future. This talk focuses on how Serpell entwined fiction with history, science, and philosophy in her exploration of error—of how the human tendency to swerve, deviate, and drift is not just inevitable but also a profound source of creativity.

Stretching Your Voice

"Find your voice": this is perhaps the most common piece of advice that aspiring writers hear. In this craft talk, Serpell begins with the assumption that fiction writing is in fact not about self-expression, but about honing your skills as a ventriloquist, about learning to pitch your voice to several tonalities and throw it in many directions. Audience members will discover what voice they each tend toward—what their default mode of expression is—then practice stretching that in different ways.

Black Science Fiction

Where does the "Afro-" in Afrofuturism come from? From "African"? Or from "African-American"? Using her experience as a Zambian immigrant to the United States, and her knowledge as a teacher and writer of fiction, Serpell discusses the origins, aesthetics, and politics of black science fiction, from well-known figures like Sun Ra to obscure ones like Edward Mukuka Nkoloso, a freedom fighter who launched a Zambian Space Program in the sixties.

Emoji

In 2015, the Oxford English Dictionary declared an unusual Word of The Year: the Face with Tears of Joy emoji. Once thought to be the purview of tech-obsessed teens, emoji is now ubiquitous. This talk traces the various historical threads—of pictograms, punctuation, phone technology—that came together to bring about this new form of communication. Serpell examines how emoji works in our everyday lives and in recent poetry, novels, and paintings as a way to express feeling and artistic play.

Video

Praise

for Namwali Serpell

Praise for The Furrows

I'll jump to read anything Serpell writes, and all the more so with a novel about grief and memory and longing.

One of the world's most exciting contemporary novelists . . . I'm eagerly anticipating this new work from her.

Lyrical, daring, assured . . . [An] intricate, genre-bending novel . . . Enthralling . . . Serpell disrupts our expectations, over and over . . . [and] blurs the line between our dreams and our waking lives.

Who could have imagined that a novel about loss and long grieving could be so soaring, so sexy, so luminously beautiful and poetic, such a rich and shimmeringly scored piece for three voices?

—

Neel Mukherjee, Booker Prize-shortlisted author of

The Lives of Others

Praise for The Old Drift

Brilliant and impressionistic. . . breathtaking. . . a searching, unforgettable story. It's a considerable shift from the huge canvas of her previous work, and no less captivating."

—

Publishers Weekly

, (Starred review)

"Brilliant … If The Old Drift was an epic effort to outdo Marquez and Rushdie, this slippery yet admirably controlled novel aspires to outdo Toni Morrison, and it earns the comparison. It's deeply worthy of rereading and debate. Stylistically refreshing and emotionally intense, cementing Serpell's place among the best writers going.

—

Kirkus

, (Starred review)

The Old Drift is an extraordinary meditation on identity, the history of a nation, love, politics, family, friendship, and life. Serpell's prose is dazzling. Darting back and forth through the decades and mixing different genres, Serpell has delivered an original, remarkable, magical work that both delights and challenges.

—

Chika Unigwe, author of

On Black Sisters Street

If, as she writes, 'history is the annals of the bully on the playground,' then in The Old Drift, Namwali Serpell wreaks havoc on the Zambian annals by rewriting the past, creating a new present, and conjuring an alternative future. In refusing to be bound by genre, Serpell is audacious and shrewd. This is a Zambian history of pain and exploitation, trial and error, and hope and triumph.

—

Jennifer Makumbi, author of

Kintu

The Old Drift is a dazzling genre-bender of a novel, an astonishing historical and futuristic feat, a page-turner with a plot that consistently and cleverly upends itself. Playfully poetic and outright serious at once, it is one of the most intelligent debuts I've read this year. No matter your reading preference, there's something in it for you.

—

Chinelo Okparanta, author of

Under the Udala Trees

It's difficult to think of another novel that is at once so sweepingly ambitious and so intricately patterned, delivering the pleasures of saga and poetry in equal measure. The Old Drift is an endlessly innovative, voraciously brilliant book, and Namwali Serpell is among the most distinctive and exciting writers to emerge in years.

—

Garth Greenwell, author of

What Belongs To You

An astonishing novel, a riot for the senses, filled with the music and scents and sensations of Zambia. Namwali Serpell writes about people, land, and longing with such compassionate humor and precision there's an old wisdom in these pages. In short, make room on your shelf next to a few of your other favorites: Chimamanda Ngozi Adichie, Tsitsi Dangarembga, and Edwidge Danticat jump to mind. It's brilliant. This woman was born to write!

—

Alexandra Fuller, author of

Don't Let's Go to the Dogs Tonight

In turns charming, heartbreaking, and breathtaking, The Old Drift is a staggeringly ambitious, genre-busting multigenerational saga with moxie for days. . . . I wanted it to go on forever. A worthy heir to Gabriel García Márquez's One Hundred Years of Solitude.

—

Carmen Maria Machado, author of

Her Body and Other Parties

It's hard to believe this is a debut, so assured is its language, so ambitious its reach, and yet The Old Drift is indeed Namwali Serpell's first novel, and it signifies a great new voice in fiction. Feeling at once ancient and futuristic, The Old Drift is a genre-defying riotous work that spins a startling new creation myth for the African nation of Zambia…Serpell's voice is lucid and brilliant, and it's one we can't wait to read more of in years to come.

—

Nylon

, "50 Books You'll Want to Read in 2019"

Three multicultural families' pasts and presents, told by a swarming chorus of voices, culminate in a tale as mysterious as it is timeless…This stunning cross-genre debut draws on Zambian history and…reinforces the far-flung exploration of humanity.

—

Library Journal

(starred review)

Comparisons with Gabriel García Márquez are inevitable and likely warranted. But this novel's generous spirit, sensory richness, and visionary heft make it almost unique among magical realist epics.

—

Kirkus

(starred review)

"In this smartly composed epic, magical realism and science fiction interweave with authentic history, and the 'colour bar,' the importance of female education, and the consequences of technological change figure strongly. It's also a unique immigration story showing how people from elsewhere are enfolded into the country's fabric… Serpell's novel is absorbing, occasionally strange, and entrenched in Zambian culture—in all, an unforgettable original.

—

Booklist

(starred review)

Recalling the work of Toni Morrison and Gabriel García Márquez as a sometimes magical, sometimes horrifically real portrait of a place, Serpell's novel goes into the future of the 2020s, when the various plot threads come together in a startling conclusion. Intricately imagined, brilliantly constructed, and staggering in its scope, this is an astonishing novel.

—

Publishers Weekly

(starred review)

Books

by Namwali Serpell

Media

About Namwali Serpell
212 572-2013

Namwali Serpell travels from New York, New York
Similar Speakers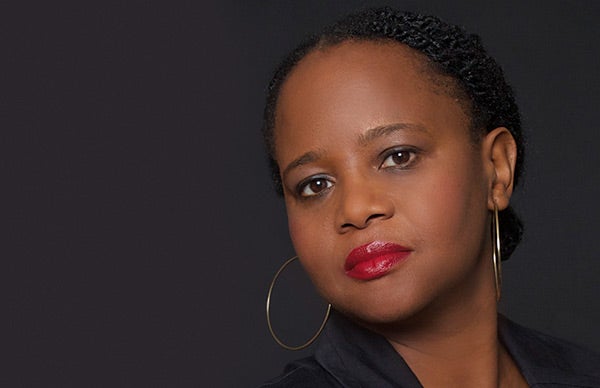 MacArthur Fellow and critically acclaimed Haitian-American writer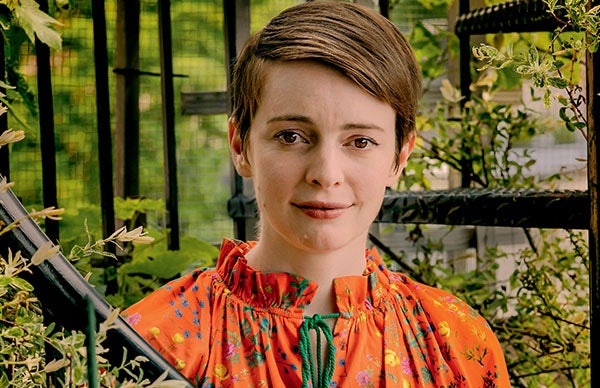 Author of 2014 National Book Award finalist Station Eleven and Sea of Tranquility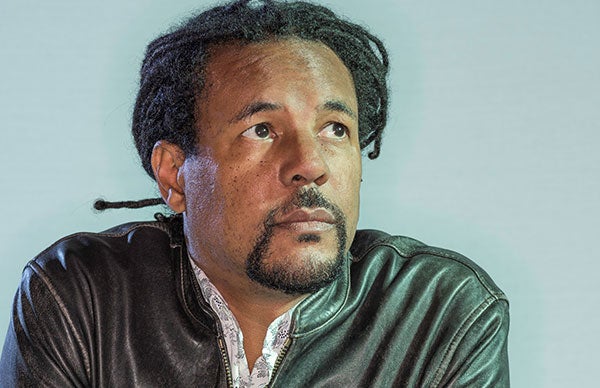 Pulitzer Prize and National Book Award-winning author of The Underground Railroad and The Nickel Boys