Add speaker
Remove speaker
Speaker added
Masha Gessen
Russian and U.S. journalist, activist, and author of the National Book Award-winning The Future is History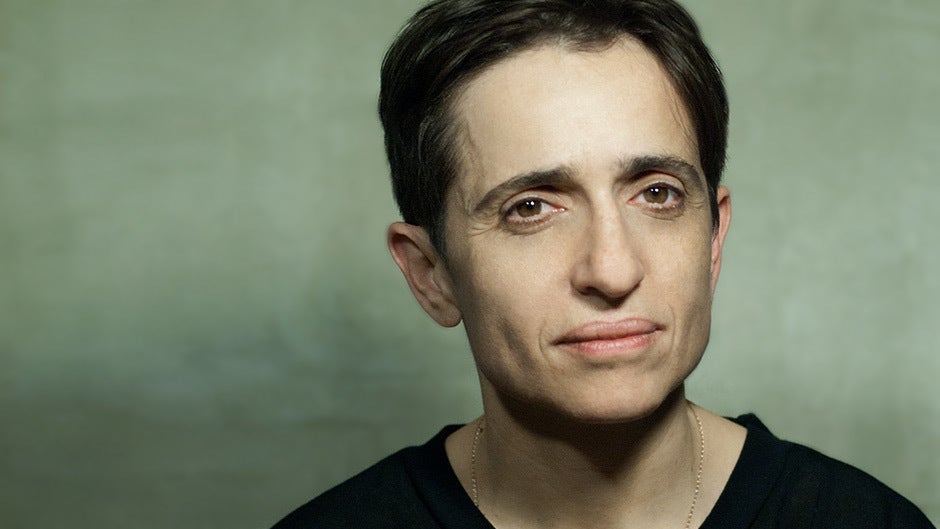 "
No one is easier to manipulate than a man who exaggerates his own influence.
"
Photo Credit: Tanya Sazansky
Masha Gessen is the author of the National Book Award-winning The Future Is History: How Totalitarianism Reclaimed Russia, The Man Without a Face: The Unlikely Rise of Vladimir Putin, and several other books. A staff writer at the New Yorker and the recipient of numerous awards, including a Guggenheim Fellowship and a Carnegie Fellowship, Gessen teaches at Amherst College, and lives in New York City.
About

Masha Gessen

Masha Gessen is a journalist and the author of many books, including Perfect Rigor, Blood Matters, Ester and Ruzya, Words Will Break Cement: The Passion of Pussy Riot, The Brothers: The Road to an American Tragedy, and Where the Jews Aren't: The Sad and Absurd Story of Birobidzhan, Russia's Jewish Autonomous Region. Gessen's most recent book, The Future is History, winner of the 2017 National Book Award for nonfiction, follows the lives of four people born at what promised to be the dawn of democracy in Russia and the unprecedented expectations and aspirations each person held. But, in the span of just one generation, Russia has surrendered to a more virulent and invincible strain of autocracy and Gessen charts the paths of expertly-portrayed characters against the machinations of this seemingly unstoppable regime. 

As a journalist living in Moscow, Gessen experienced the rise of Vladimir Putin firsthand. The Man Without a Face: The Unlikely Rise of Vladimir Putin, is Gessen's bestselling account of how a low-level, small-minded KGB operative ascended to the Russian presidency and, in an astonishingly short time, destroyed years of progress and made his country once more a threat to the Russian people and to the world.

Gessen regularly contributes to The New York Times, The New Yorker, The Washington Post, Harper's, The New York Review of Books, Vanity Fair, and Slate, among other publications, and has appeared on Trevor Noah's The Daily Show and Full Frontal with Samantha Bee for exclusive interviews. In 2018, she received the Hitchens Prize, awarded annually to an author or journalist who, in the spirit of the late Christopher Hitchens, demonstrates a commitment to free expression and to the pursuit of truth without regard to personal or professional consequence. Gessen currently lives in New York.

Speaking

Topics

Words Will Break Cement: The Passion of Pussy Riot

The Man Without A Face: The Unlikely Rise of Vladimir Putin

Handpicked as a successor by the "family" surrounding an ailing and increasingly unpopular Boris Yeltsin, Vladimir Putin seemed like a perfect choice for the oligarchy to shape according to its own designs. Suddenly the boy who had stood in the shadows, dreaming of ruling the world, was a public figure, and his popularity soared. Russia and an infatuated West were determined to see the progressive leader of their dreams, even as he seized control of media, sent political rivals and critics into exile or to the grave, and smashed the country's fragile electoral system, concentrating power in the hands of his cronies. As a journalist living in Moscow, Masha Gessen experienced this history firsthand, and she draws on information and sources no other writer has tapped. Her account of how a "faceless" man maneuvered his way into absolute-and absolutely corrupt-power has the makings of a classic of narrative nonfiction.

Perfect Rigor

In 2006, an eccentric Russian mathematician named Grigori Perelman solved the Poincare Conjecture, an extremely complex topological problem that had eluded the best minds for over a century. A prize of one million dollars was offered to anyone who could unravel it, but Perelman declined the winnings, and in doing so inspired journalist Masha Gessen to tell his story. Drawing on interviews with Perelman's teachers, classmates, coaches, teammates, and colleagues in Russia and the United States—and informed by her own background as a math whiz raised in Russia—Gessen uncovered a mind of unrivaled computational power, one that enabled Perelman to pursue mathematical concepts to their logical (sometimes distant) end. But she also discovered that this very strength turned out to be Perelman's undoing and the reason for his withdrawal, first from the world of mathematics and then, increasingly, from the world in general.

Blood Matters

In 2004 genetic testing revealed that Masha Gessen had a mutation that predisposed her to ovarian and breast cancer. The discovery initiated Gessen into a club of sorts: the small (but exponentially expanding) group of people in possession of a new and different way of knowing themselves through what is inscribed in the strands of their DNA. As she wrestled with a wrenching personal decision—what to do with such knowledge—Gessen explored the landscape of this brave new world, speaking with medical experts, religious thinkers, historians, and others facing genetic disorders. Masha explores the way genetic information is shaping the decisions we make, not only about our physical and emotional health but about whom we marry, the children we bear, even the personality traits we long to have. And it helps us come to terms with the radical transformation that genetic information is engineering in our most basic sense of who we are and what we might become.

Family and Heritage

Russian History and Current Politics

Video

Praise

for Masha Gessen

We brought Masha Gessen to Middlebury College to give two talks. One talk was based on her biography of Vladimir Putin, The Man Without A Face. Masha seamlessly wove the contemporary political landscape of Russia, recent history, and hilarious anecdotes together to give a talk that was accessible to community members and students and yet provided analysis and details for scholars. Masha also gave a talk on her current research on Pussy Riot and what their case says about human rights, gender relations and the sexual landscape of Russia. This talk was informal, friendly and again spoke to everyone in the audience, expert and student alike. I cannot say how much we as a college community benefited from her visit.

—

Laurie Essig

, Associate Professor of Gender, Sexuality and Feminist Studies, Middlebury College

Praise for The Brothers

For American readers, most of whom know little of the Chechen story, the gut-wrenching clarity of Gessen's account is a gift. Her prose is spare and highly polished, evoking the melancholy of the Tsarnaevs's homeland… Gessen demonstrates the fragmentation within communities when fear and suspicion take root, and she shows how tactics used to fight terrorism risk degrading the ideals we aim to protect…[Her] tenacious reporting commands our attention and makes The Brothers essential to understanding how the heartbreak here in Boston fits into the endless heartache of this world.

Remarkable… reminiscent of Lawrence Wright's The Looming Tower… Rather than the story of two lone-wolf jihadists, determined to wage war on their adopted country, the marathon bombing becomes a saga of both the Tsarnaev family and contemporary U.S. culture, in which all too often terror provokes an unreasonable response… For Gessen, the issue is not guilt or innocence… more essential is what the Tsarnaevs and their story tells us about who we have become. That she makes the case with grace and passion, while also basing it on rigorous reporting, is the triumph of the book.

"A gripping narrative and a stunning piece of investigative journalism… [that] gives us the human side to the story of two young men who must be understood as more than monsters..."

—

Christian Science Monitor

The fearless Russian-American journalist brings equal parts sympathy and skepticism to…the Tsarnaev family…fascinating and illuminating.

Books

by Masha Gessen

Media

About Masha Gessen
212 572-2013

Masha Gessen travels from New York, NY
Featured Title
The Future Is History
'The Future is History is a beautifully-written, sensitively-argued and cleverly-structured journey through Russia's failure to build democracy. The difficulty for any book about Russia is how to make the world's biggest country human-sized, and she succeeds by building her story around the lives of a half-dozen people, whose fortunes wax and wane as the country opens up, then closes down once more. It is a story about hope and despair, trauma and treatment, ideals and betrayal, and above all about love and cynicism. If you want to truly understand why Vladimir Putin has been able to so dominate his country, this book will help you.'
- Oliver Bullough, author of Let Our Fame Be Great and The Last Man in Russia
Similar Speakers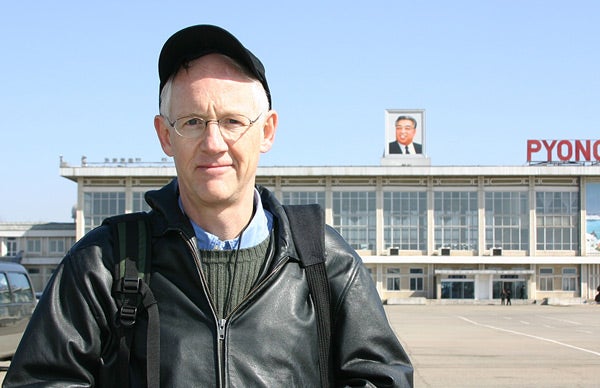 Journalist and author of Escape from Camp 14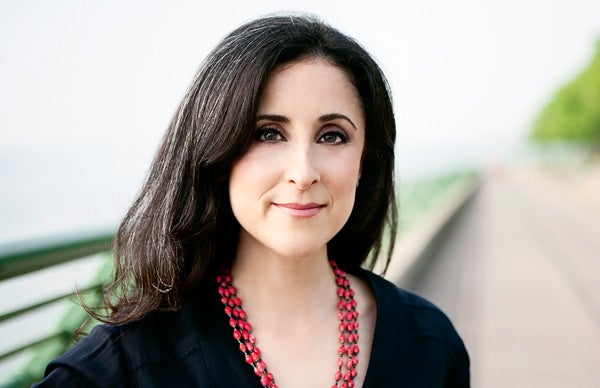 Pulitzer Prize-winning medical journalist and author of Five Days at Memorial, M.D. and Ph.D. from Stanford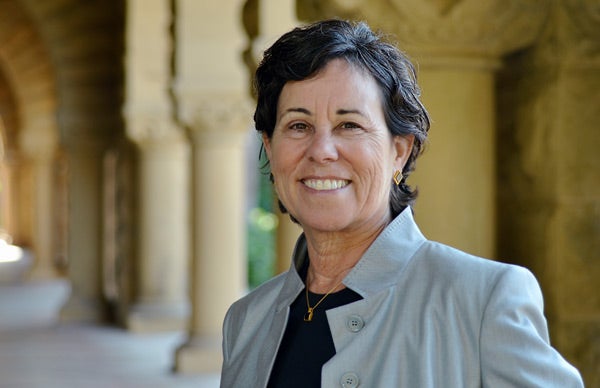 Associate Clinical Professor of Medicine, prize-winning historian, and author of God's Hotel