Add speaker
Remove speaker
Speaker added
Marisa Acocella Marchetto
Graphic artist and breast cancer survivor. Author of Cancer Vixen and Ann Tenna.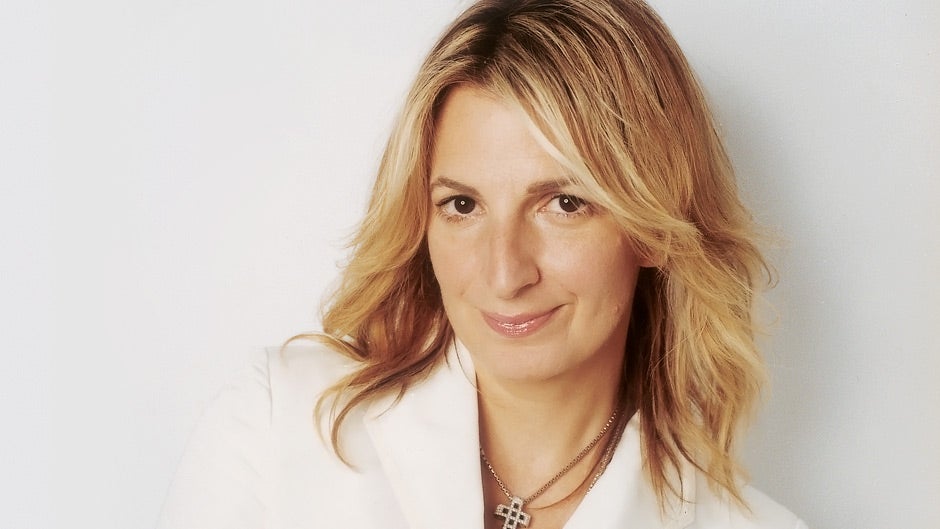 Photo credit: Jeremy Balderson
Marisa Acocella Marchetto is a famed graphic artist and a proud breast cancer survivor. A cartoonist for The New Yorker, Marchetto is an inspirational and humorous speaker who lectures on her graphic memoir, a chronicle of her experiences with breast cancer.
About

Marisa Acocella Marchetto

"Cancer, I am going to kick your butt. And I'm gonna do it in killer 5-inch heels." This was Marisa Acocella Marchetto's mantra after she was diagnosed with breast cancer at the age of forty-three, just weeks before she was set to marry the man of her dreams. Her book, Cancer Vixen, was praised by TIME magazine as one of the ten top graphic memoirs ever written. Today Marisa is grateful to be happily married and healthy. She is an inspirational and humorous speaker who, using slides of her own work, speaks frankly about her experience with breast cancer. She has spoken at hospitals, cancer-care centers, and cartoon conferences.

Marisa Acocella Marchetto, a cartoonist for The New Yorker, began her cartooning career in 1994 with a strip in Mirabella magazine. In 1998, Marisa began contributing her cartoons—which focus on women and their relationships to fashion, men, and the world—to The New Yorker.After a piece of her reportage on the New York Knicks ran in The New Yorker, The New York Times Magazine hired Marisa to write and draw "The Strip," which was the first regular cartoon feature ever in the Times; it ran from 2000 to 2001. In January 2017 she launched a new column for W magazine called "Tongue in Chic."

In 2004, Marisa was diagnosed with breast cancer. When the ditors at Glamour found out, they asked Marisa to document her battle with the disease.Cancer Vixen originally ran as six pages in Glamour in 2005, and the response was overwhelming. The New York Times ran a story about the panels, and they were expanded and published as a graphic memoir in 2006. Marisa's book asks the question, What happens when a shoe-crazy, lipstick-obsessed, wine-swilling, pasta-slurping, fashion-fanatic, single-forever, about-to-get-married big-city girl cartoonist with a fabulous life finds . . . a lump in her breast? The graphic memoir chronicles Marisa's eleven-month, ultimately triumphant bout with breast cancer, and every challenging step along the way.

Marisa's second graphic novel is forthcoming this fall. Ann Tenna tells the story of a superconnected New Yorker's humbling run-in with reality, thanks to a little bit of cosmic intervention.

Speaking

Topics

Drawing on Inner Strength

How a cartoonist battled breast cancer by doing what she knows best.

The Graphic Memoir

Make the worst moments in your life your very best material.

I've Battled Breast Cancer—I Can Find the Positive in Anything

Video

Praise

for Marisa Acocella Marchetto

Marisa was great! She was such a breeze to work with—very willing to do all she could to make the event a success. The audience really enjoyed her remarks—many loved how different she had been from our past speakers. The integration of her artwork really helped tell the story, and so many were moved by her. The event was a tremendous success!

—

Providence Portland Medical Foundation

Praise for Ann Tenna

"OUT OF THIS WORLD: The cartoonist who gave us Cancer Vixen is back, with a graphic novel that takes cheerful aim at New York's 'It' crowd—and herself. Ann Tenna is the sly, sweet story of a social climber who's given a second chance at life—and this time, might just get it right.

A parallel universe so colorfully imaginative you won't want to return to reality...

I am in awe: this is the work of a master craftsman at the top of her game. Ann Tenna is a great work of art, its storytelling fabulous and fresh. Marisa Acocella Marchetto defines our moment with social commentary that's sharp, witty, and wise. Here is a universe of characters that will amaze and enchant you—a winning narrative that is timely, bold, and brilliant. Brava Marisa!

—

Adriana Trigiani, author of

Big Stone Gap

and

The Shoemaker's Wife

Splashy. . . a cautionary tale of celebrity warfare, family ties, and astral projection. Ann Tenna, the reigning queen of gossip blogging, has clawed her way to international fame and fortune; she's as loathed as she is loved, but no one can ignore her. After a catastrophic car crash, she discovers that her destiny lies far beyond the red carpet and in the stars themselves. Ann has been called by the cosmic powers into service as a beacon of love and light for a cynical world . . . Marchetto's art balances glamour and sleaze to wonderful effect: Ann's eyelashes are dramatically long, guardian angels prowl about in Versace originals, and goddesses wear two-foot-high platforms. With art and writing in perfect harmony, Marchetto has crafted a warm romp of a story that's a tribute to feminine fantasy and midlife transformation, with its heart worn boldly on a beautifully tailored sleeve.

A high-spirited graphic novel skewers the Twitterati. Like Roz Chast, Marchetto is known for both her signature cartoons in the New Yorker and for a deeply affecting graphic memoir. Her new graphic novel tells the story of Ann Tenna, a media-obsessed NYC gossip columnist, founder of a Gawker-like website called Eyemauler. She trash-talks live from Ann Cams embedded in her powder compact and in a baguette in her Fendi bag, and despite/because of how awful she is, she's constantly beset by a crowd of sycophants . . . After a near-fatal traffic accident, she ascends to the astral plane, where she meets her eternal self and spirit guide, who gives her 'full body, mind and spiritual, mental, emotional and electromagnetical treatments designed so you can see who you ideally are' . . . Ann is allowed to return to Earth in order to become a 'transmissionary' of the truth, but her drama draws her right back in . . . Will Ann come to her senses and save the world in time? Zany with a touch of uplifting. You will be measurably hipper after reading it.

Praise for Cancer Vixen

Powerful . . . A vibrant, neon chronicle with plenty of atti­tude . . . A triumph of imagination and spirit.

Ebullient . . . Visually invigorating and unflinching.

—

The New York Times Book Review

Books

by Marisa Acocella Marchetto

Media

About Marisa Acocella Marchetto
212 572-2013

Marisa Acocella Marchetto travels from New York, NY
Similar Speakers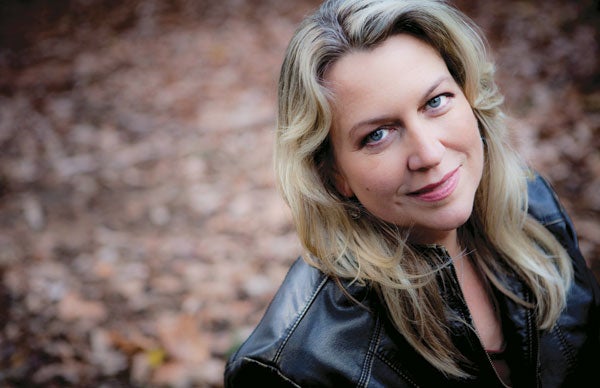 Author of the #1 New York Times bestselling memoir Wild and "Dear Sugar" columnist
#1 New York Times-Bestselling Author of The Fault in Our Stars and Looking for Alaska; co-author of the New York Times Bestseller Will Grayson, Will Grayson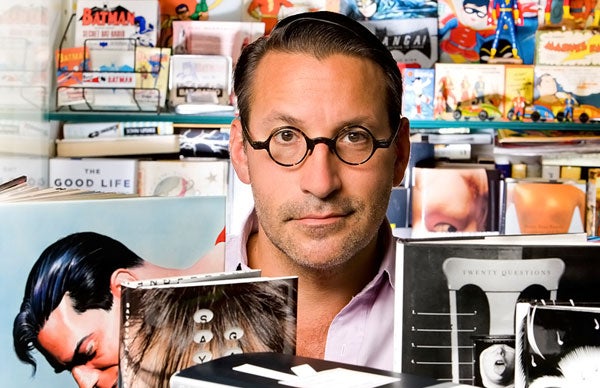 Graphic designer extraordinaire