Add speaker
Remove speaker
Speaker added
Ken Armstrong
Pulitzer Prize-winning investigative reporter and co-author of Unbelievable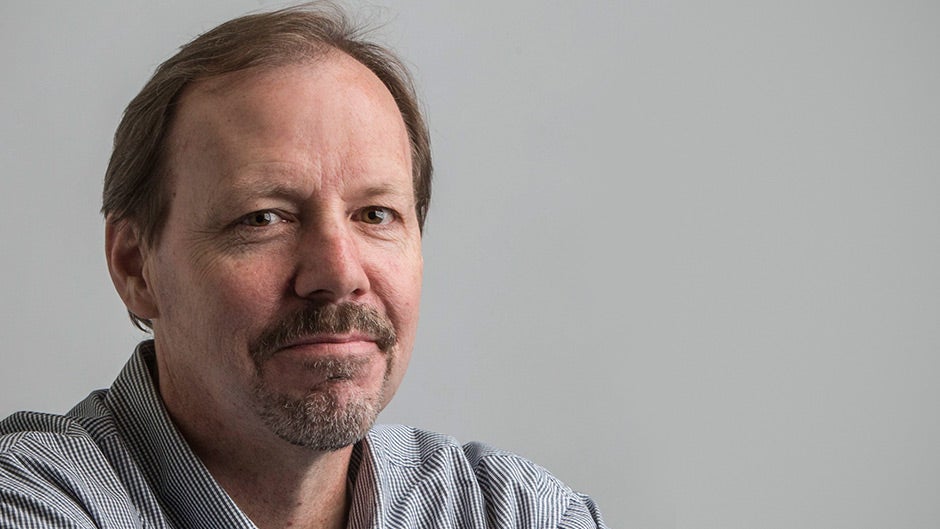 "
People are hungry for context. They want to know what happened. They also want to know why it happened.
"
Play Video
Photo credit: Steve Ringman
Ken Armstrong does cutting-edge investigative work at the heart of cultural moments, from #MeToo's emergence to the death penalty's decline. His reporting on a woman who was raped, then branded a liar, became a Pulitzer Prize-winning story, a This American Life episode, a book, and a Netflix limited series: Unbelievable. In his talks, he shares the remarkable stories behind his reporting, and demonstrates how journalism can further social justice.
About

Ken Armstrong

Ken Armstrong is a Pulitzer Prize-winning investigative reporter and narrative writer whose work has appeared in such places as The New Yorker, The Washington Post, The Paris Review, and This American Life. In 2015, he published "An Unbelievable Story of Rape" with co-writer T. Christian Miller for The Marshall Project and ProPublica. This heartbreaking story revealed the unjust treatment of a teenager, named Marie, who was charged with lying about her rape—and the detectives who followed a winding path to arrive at the truth. The ensuing book, Unbelievable, is a twisted tale of doubt, lies, and a hunt for justice, unveiling the disturbing reality of how sexual assault is investigated today and the long history of skepticism toward rape victims.

Based on investigative files and extensive interviews, Unbelievable has been called "a devastating but necessary read, composed by masters of investigative journalism," (Bryan Stevenson, author of Just Mercy) and "a revelation—taut, nuanced, and expertly reported" (New York Post). In 2016, This American Life aired an episode based on the work of Armstrong, Miller, and producer Robyn Semien, "An Anatomy of Doubt." In 2019, Netflix released a limited series adaptation of Unbelievable starring Toni Collette, Merritt Wever, and Kaitlyn Dever to national acclaim: New York magazine called it "one of the best crime dramas in recent memory and one of the best shows of 2019."

Ken Armstrong currently works for ProPublica as a senior reporter. For "An Unbelievable Story of Rape," he won the 2016 Pulitzer Prize for explanatory reporting. He won the 2012 Pulitzer Prize for investigative reporting for a Seattle Times series with Michael Berens that showed how the state of Washington steered Medicaid patients and others to a cheap but unpredictable painkiller linked to more than 2,000 deaths. In addition, he shared in two staff Pulitzer Prizes for breaking news for stories on a catastrophic landslide and the shooting deaths of four police officers. Before ProPublica, he worked at newspapers in seven states, including  The Chicago Tribune, where he co-wrote an investigation of capital cases that helped prompt the Illinois governor to halt executions and empty death row. Armstrong's first book, Scoreboard, Baby (co-authored with Nick Perry), won the Edgar Allan Poe Award for non-fiction. He is also a winner of a Peabody Award, six Investigative Reporters and Editors awards, four George Polk awards, the Michael Kelly Award for the fearless pursuit and expression of truth, and the John Chancellor Award from Columbia University for lifetime achievement.

Ken Armstrong grew up in Europe, New Mexico, and the Midwest. A graduate of Purdue, Armstrong has been a Nieman Fellow at Harvard and the McGraw Professor of Writing at Princeton. He lives in Seattle.

Speaking

Topics

Unbelievable: The Story of Two Detectives' Relentless Search for the Truth

What we can learn from the true story of Marie—a young woman who was accused by police of lying about being raped, only to have evidence surface, years later, proving that she had been telling the truth all along.

Scoreboard, Baby: A Story of College Football, Crime, and Complicity

How a team won a championship, and a community lost its way. This cautionary tale reveals all the ways that the blind embrace of a college football team compromised judges, prosecutors, police, a proud university, and the media.

The Trials of Dick Cunningham: A Death Row Lawyer's Search for Mercy and Redemption

The story of a remarkable capital appeals attorney who saved lives only to lose his own. This is a story about struggle, redemption, life, and the law, showing how a lawyer—a flawed, stubborn, principled lawyer—made an extraordinary difference.

Video

Praise

for Ken Armstrong

Praise for Unbelievable

More vivid and urgent than any Law & Order: Special Victims Unit episode… veteran reporters Miller and Armstrong vividly portray the characters in this serpentine drama and emphatically detail how the investigation of sex crimes and the treatment of victims have evolved. The result is a chilling true-crime story that is also a powerful critique of a flawed system.

—

The National Book Review

In prose that rivals that of a suspense novel, two Pulitzer Prize-winning journalists describe the tragic effects skepticism can have on victims of sexual assault.

Chilling…The authors display meticulous investigative reporting skills… A riveting and disturbing true-crime story that reflects the enduring atrocity of rape in America.

The authors describe how [several] cases come together in a highly suspenseful (chapters often end in cliffhangers) and thorough manner that still considers the victims and avoids gratuity… This timely, well-researched, highly readable account will appeal to readers interested in true crime and social justice issues.

Miller and Armstrong excavate a disturbing strain of misogyny in American culture in this account of the mistreatment of victims of sexual assault in the criminal justice system…[A False Report] shines a critical light on an urgent and timely subject.

Chilling… A False Report will fascinate readers interested in the finer points of police procedure… An especially timely work.

This astonishing piece of journalism reveals the disturbing truth about how sexual assault is investigated and the long history of skepticism toward rape victims.

A revelation—taut, nuanced, and expertly reported.

More vivid and urgent than any Law & Order: Special Victims Unit episode… veteran reporters Miller and Armstrong vividly portray the characters in this serpentine drama and emphatically detail how the investigation of sex crimes and the treatment of victims have evolved. The result is a chilling true-crime story that is also a powerful critique of a flawed system.

—

The National Book Review

A riveting true-crime story.

An important piece of journalism… The authors' exhaustive research brings to life not only Marie and other victims, but also the police and other authorities who are devastated by their own mistakes…

A captivating page-turner… There's a gripping "you are there" immediacy as crackerjack officers and criminalists pore over scant evidence—a wisp of skin left on a stuffed animal, videos of a white truck canvassing apartment complexes—before finally homing in on their man…. It would be all too easy to compare the book to a Grisham novel or an episode of Law & Order: SVU, but to do so would trivialize its achievement.

—

The Minneapolis Star Tribune

America has never adequately addressed sexual violence, a tragedy made worse by many who employ their own hierarchy of victimization, leaving many women and vulnerable people unaided. This meticulously researched, powerful exposé eliminates ignorance as a defense. This is a devastating but necessary read, composed by masters of investigative journalism.

—

Bryan Stevenson, author of

Just Mercy

This is a deep, disturbing, compelling, important book. A False Report digs into timeless issues—crime, victimhood, honesty, sexism—which have never been more timely. It is also a fascinating, sharply written story that will twist and surprise you.

—

Susan Orlean, author of

The Orchid Thief

and

The Library Book

Praise for Scoreboard, Baby

What the investigative reporter Ken Armstrong and the higher-education correspondent Nick Perry have done, first in an award-winning Seattle Times series and now in "Scoreboard, Baby," is lay out — in hard-boiled style and with the verve only real story­telling can supply — exactly whose lives were mangled in the course of the University of Washington's historic 2000 season. Their idiosyncratic characters and plots ultimately indict a vast, impersonal system that has produced dozens of such teams. The Huskies didn't break new ground here, but in so comprehensively detailing them, the authors did.

Despite overwhelming evidence to the contrary, some of America's top universities still perpetuate the myth of the 'student-athlete.' Armstrong and Perry sound the death knell of that hoary fable by exposing the win-at-all-costs deprivation that thrived at UW under golden-boy coach Rick Neuheisel.

Expanding upon a groundbreaking series they wrote for the Seattle Times in January 2008, reporters Armstrong and Perry tell a riveting but sordid tale of the University of Washington's 2000 football squad, which included at least 24 players arrested or charged with crimes during their years at the university, crimes for which they did little or no time. Complicit were university officials, team coaches, local police and prosecutors, members of the media, even victims, all in the name of sustaining a winning program. Some of the crimes were egregious: a tight end under investigation for suspicion of rape; a safety who, according to police, broke his wife's nose and arm; and a linebacker under investigation for robbing and shooting a drug dealer. While the focus is specifically on the University of Washington program, this story carries importance and relevance to fans far beyond Seattle. Investigative journalism at its most revealing.

However familiar the underlying conflict might seem, there's an added layer of tension and tragedy to the narrative that makes Scoreboard, Baby a particularly distressing tale and one that should be required reading for anyone linked to university life.

—

Chronicle of Higher Education

The most harrowing book I have ever read about college sports.

—

Buzz Bissinger, author of

Friday Night Lights

A terrific work of investigative reporting and a vital public service. I finished it at once infuriated and enlightened.

—

David Maraniss, author of

When Pride Still Mattered: A Life of Vince Lombardi

This is a world-class job of reporting. … Ken Armstrong and Nick Perry have made a page-turning story of what happens off the field while we are celebrating in the stands.

—

Richard Ben Cramer, author of

Joe DiMaggio: The Hero's Life

Books

by Ken Armstrong

Media

About Ken Armstrong
212 572-2013

Ken Armstrong travels from Seattle, Washington
Similar Speakers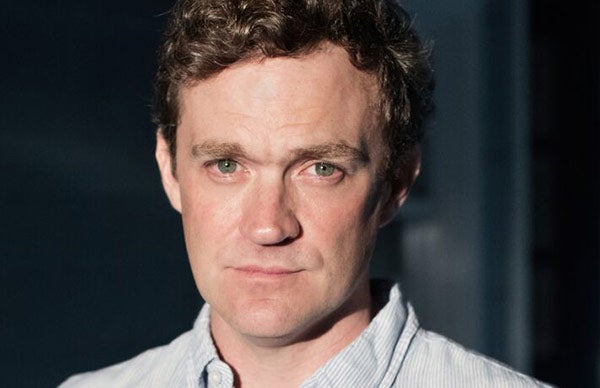 New Yorker staff writer and author of the New York Times bestsellers Say Nothing and Empire of Pain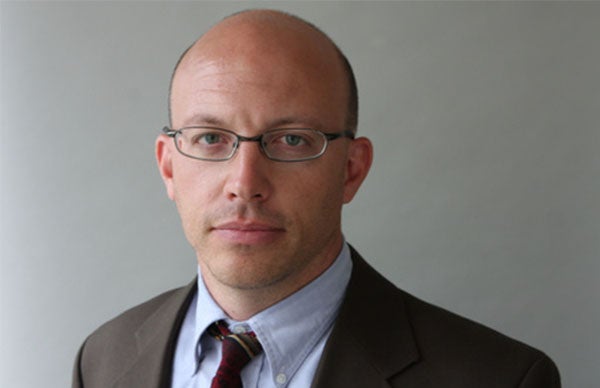 Pulitzer Prize-winning investigative reporter and co-author of Unbelievable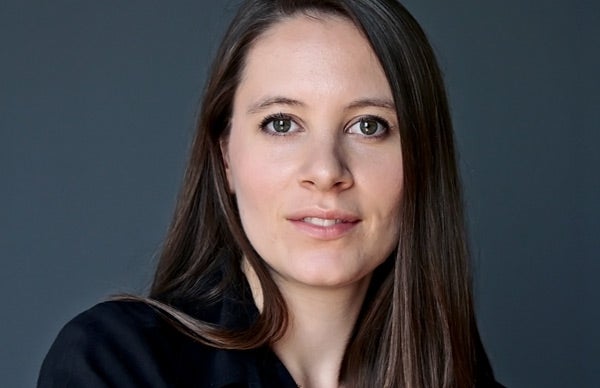 Filmmaker and author of The Central Park Five