Add speaker
Remove speaker
Speaker added
John Green
#1 New York Times-bestselling author of The Fault in Our Stars and Looking for Alaska, YouTube content creator, podcaster, and philanthropist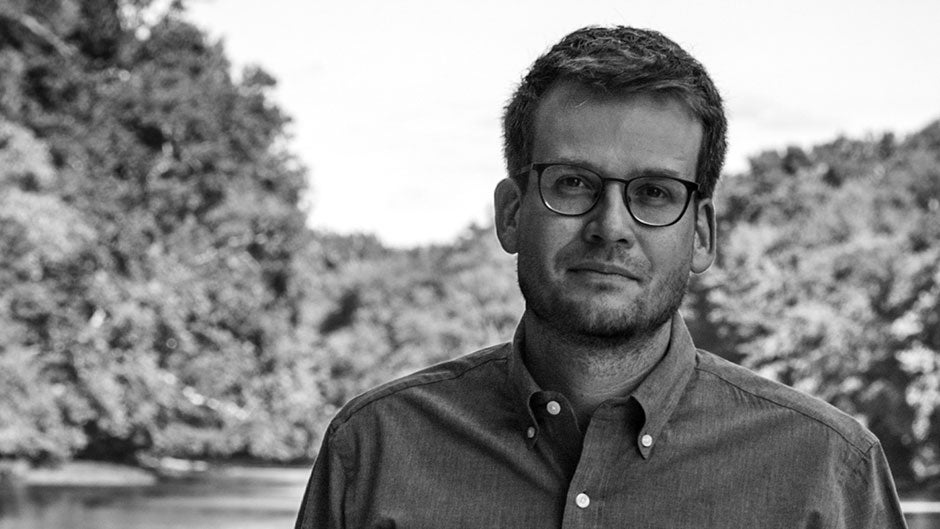 "
My responsibility is to try to tell true stories.
"
Photo Credit: Marina Waters
John Green is a multi-million copy bestselling author, YouTube content creator, podcaster, and philanthropist. Named one of the 100 Most Influential People in the World by TIME magazine, his books, including The Fault in Our Stars, have been adapted into feature films and limited streaming series. With millions of fans across YouTube and social media, John Green is one of today's most important and influential young adult authors. A clever and humorous speaker, Green is a much-requested headliner who delivers convocation keynotes to large stadiums or tailored talks about his charity work, history, and mental health to audiences across various organizations.
About

John Green

John Green is the award-winning, #1 bestselling author of Looking for Alaska, An Abundance of Katherines, Paper Towns, The Fault in Our Stars, and Turtles All the Way Down. He is also the co-author, with David Levithan, of Will Grayson, Will Grayson. His books have been translated into more than 55 languages and he has more than 50 million books in print worldwide.

Although best known and beloved for his YA fiction, John Green's current passions lies in his work with Partners In Health, a non-profit in Sierra Leone that supports maternal health. He is raising money to build a new hospital in the region and can speak about this charity work to audiences interested in hearing about philanthropy and civic engagement. A highly requested speaker, John Green talks about topics as diverse as his many projects, from the relationship between illness and history, creativity, mental health, technology and learning, and why stories matter.

Several of John Green's books have been adapted for film, including Paper Towns and The Fault in Our Stars, both of which brought him to an even larger audience of readers of all ages. In 2019, Hulu adapted Looking for Alaska as a limited series, and Netflix adapted Let It Snow.

John Green also is the host of a podcast, The Anthropocene Reviewed, where he reviews different facets of the human-centered planet on a five-star scale. In 2021, he released a collection of personal essays adapted from the podcast. Also entitled The Anthropocene Reviewed, the book is a a deeply moving and insightful collection of personal essays that includes Green's funny, complex, and detailed reviews of everything from the QWERTY keyboard and sunsets to Canada geese and Penguins of Madagascar. With its interdisciplinary and accessible approach, The Anthropocene Reviewed is a popular book for Common Reads and First-Year Experience Programs.

In addition to being an acclaimed author, John Green is a prolific YouTube content creator and podcaster. Together with his brother, Hank Green, he has co-created many online video projects, including Vlogbrothers (3.48 million subscribers) and the educational channel Crash Course (13.9 million subscribers), and he is also the co-founder of Vidcon. On the YouTube channel Crash Course, John, Hank, and a range of other hosts teach humanities and science courses to viewers, with multiple new series launching each year. World History, Literature, Economics, Physics, Biology, Chemistry, and Government are just some of the courses available to date.

John Green was the 2006 recipient of the Michael L. Printz Award, a 2009 Edgar Award winner, and has twice been a finalist for the Los Angeles Times Book Prize. He grew up in Orlando, Florida, before attending Indian Springs School and then Kenyon College. He currently lives in Indianapolis with his family.

Speaking

Topics

Let's Talk About Our Human-Centered Planet

Our current geological age is referred to as the Anthropocene—a time in which human activity has profoundly shaped the planet and its biodiversity. Fascinated by this interplay between humans and the planet, in this keynote John Green takes a content-rich dive into history, technology, creativity, and ultimately, human existence.

This talk is an extension of The Anthropocene Reviewed, John Green's bestselling books that the Library Journal has called "essential to the human conversation." With its interdisciplinary and accessible approach, The Anthropocene Reviewed is a popular book for Common Reads and First-Year Experience Programs.

In Conversation with John Green

During this conversational format, John Green will talk about his philanthropic work in Sierra Leone and how it relates to his broader aim to "tell true stories."

Video

Praise

for John Green

Praise for The Anthropocene Reviewed

The Anthropocene Reviewed somehow satisfies all the contradictory demands I have for a book right now: it stimulates my brain while getting me out of my head while taking me to faraway places while grounding me in the wonders of my everyday. I'm so glad it's here. I need it.

—

Anna Sale, host of 

Death, Sex & Money

 and author of 

Let's Talk About Hard Things

Praise for The Fault in Our Stars

A novel of life and death and the people caught in between, The Fault in Our Stars is John Green at his best. You laugh, you cry, and then you come back for more.

—

Markus Zusak, bestselling and Printz Honor–winning author of

The Book Thief

You know, even as you begin the tale of their young romance, that the end will be 100 kinds of awful, not so much a vale as a brutal canyon of tears. . . . Green's story of lovers who aren't so much star-crossed as star-cursed leans on literature's most durable assets: finely wrought language, beautifully drawn characters and a distinctive voice.

—

Frank Bruni,

The New York Times

In its every aspect, this novel is a triumph.

[Green] shows us true love—two teenagers helping and accepting each other through the most humiliating physical and emotional ordeals—and it is far more romantic than any sunset on the beach.

—

New York Times Book Review

John Green deftly mixes the profound and the quotidian in this tough, touching valentine to the human spirit.

Hilarious and heartbreaking . . . reminds you that sometimes when life feels like it's ending, it's actually just beginning.

[Green's] voice is so compulsively readable that it defies categorization. You will be thankful for the little infinity you spend inside this book.

Because we all need to feel first love again. . . . Sixteen-year-old Hazel faces terminal cancer with humor and pluck. But it isn't until she meets Augustus in a support group that she understands how to love or live fully.

—

Oprah.com, a Best Book selection and one of "5 Books Every Woman Needs to Read Before Her Next Birthday"

A smarter, edgier Love Story for the Net Generation.

Remarkable . . . A pitch-perfect, elegiac comedy.

A story about two incandescent kids who will live a long time in the minds of the readers who come to know them.

This is a book that breaks your heart—not by wearing it down, but by making it bigger until it bursts.

Damn near genius . . . The Fault in Our Stars is a love story, one of the most genuine and moving ones in recent American fiction, but it's also an existential tragedy of tremendous intelligence and courage and sadness.

—

Lev Grossman,

TIME

Magazine

Books

by John Green

Media

About John Green
212 572-2013

John Green travels from Indianapolis, IN
Similar Speakers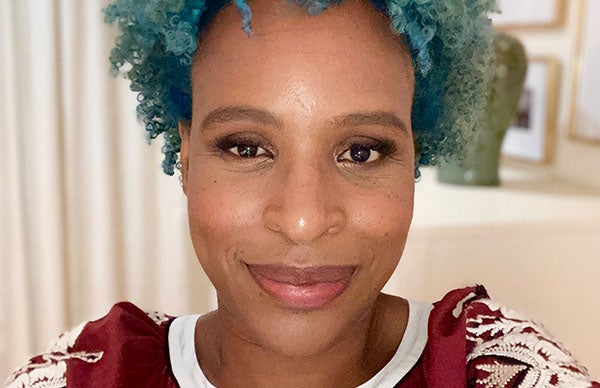 #1 New York Times bestselling author and National Book Award finalist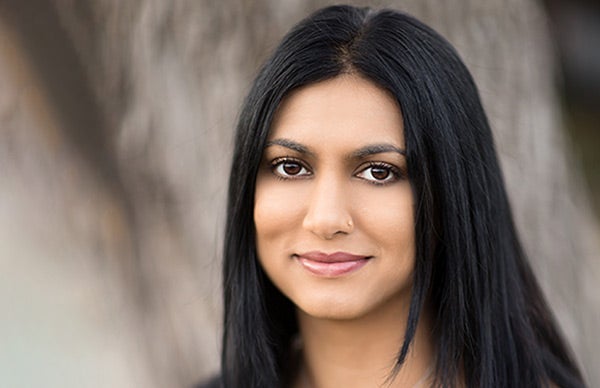 National Book Award winner and #1 New York Times-bestselling author of An Ember in the Ashes and All My Rage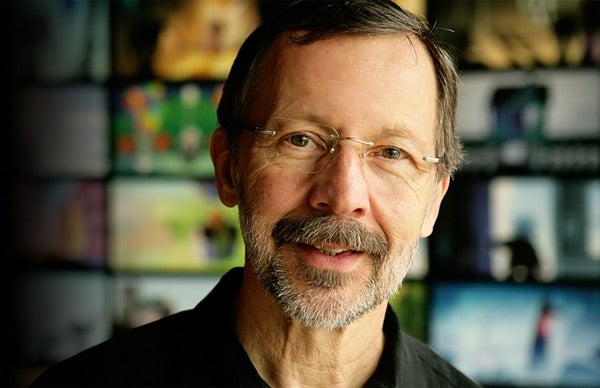 Co-founder of Pixar Animation Studios, former president of Pixar and Walt Disney Animation Studios, and author of Creativity, Inc.