Add speaker
Remove speaker
Speaker added
Ingrid Rojas Contreras
Author of Fruit of the Drunken Tree and National Book Award finalist The Man Who Could Move Clouds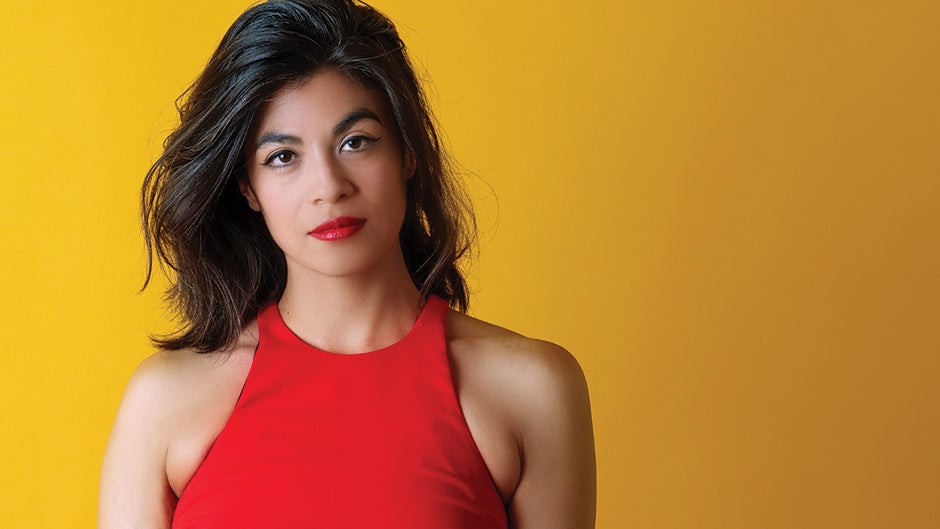 "
Fiction and memoir are strategically situated to tell full stories, to build worlds from the ground up, providing the education we cannot even imagineneeds giving.
"
Photo credit: Jamil Hellu
Ingrid Rojas Contreras is the author of the critically-acclaimed novel Fruit of the Drunken Tree. Her critically acclaimed memoir, The Man Who Could Move Clouds, is a dazzling, intergenerational saga of familial love, history, and magic that was a National Book Award finalist. In moving talks, she brings audiences behind the scenes of her craft, detailing how she weaves the personal and political into her writing and the intersection between story and identity.
About

Ingrid Rojas Contreras

Born and raised in Bogotá, Colombia, Ingrid Rojas Contreras is a thrilling new talent whose sparkling prose brings her stories to life. Her first novel, Fruit of the Drunken Tree, is a semi-autobiographical, mesmerizing tale of a young girl, Chula, and her family's teenage maid, Petrona, set in Colombia at the height of Pablo Escobar's violent reign. Chula and Petrona strike a friendship, but as both girls' families scramble to maintain stability amidst the rapidly escalating conflict, they become entangled in a web of secrecy that will force them to choose between sacrifice and betrayal.

Hailed as "original, politically daring, and passionately written" by Vogue, Fruit of the Drunken Tree earned the silver medal winner in First Fiction from the California Book Awards, was longlisted for the International Dublin Literary Award, and was a New York Times Editor's Choice, an Indie Next Pick, and a Barnes and Noble "Discover Great New Writers" selection.

In her memoir, The Man Who Could Move Clouds, Ingrid Rojas Contreras reclaims her family's otherworldly legacy in what The New York Times Book Review calls "a spellbinding and genre-defying ancestral history." Rojas Contreras brings readers into her childhood, where her grandfather, Nono, was a renowned community healer gifted with "the secrets": powers that included talking to the dead, fortunetelling, treating the sick, and moving the clouds. Her mother, with her ability to appear in two places at once and cast out spirits, was just as powerful.

Rojas Contreras never felt she belonged to this story until she suffered a head injury that left her with amnesia. As she regained partial memory, her family told her that this had happened before: decades ago, her mother had also taken a fall that left her with amnesia. And when she recovered, she had gained access to "the secrets."

Named a "Most Anticipated Book of the Year" by TODAY, Entertainment Weekly, Bustle, and more, The Man Who Could Move Clouds details Rojas Conteras' journey home to relearn her family history in the aftermath of her memory loss. Interweaving enchanting family lore, Colombian history, and her own personal reckonings with the bounds of reality, Rojas Contreras writes her way through the incomprehensible and into her inheritance. The result is a luminous testament to the power of storytelling as a healing art and an invitation to embrace the extraordinary.

In her fascinating talks with universities, libraries, and organizations, Ingrid Rojas Contreras brings audiences into her writing process and unpacks storytelling's role in migration, and what is lost in translation when cultural and physical borders are crossed. She also explores the politics of power and the effects of generational trauma, diving into the lessons she has learned from the extraordinary women in her own family.

Ingrid Rojas Contreras' essays and short stories have appeared in the New York Times Magazine, Buzzfeed, Nylon, and Guernica, among others. She has received numerous awards and fellowships from Bread Loaf Writer's Conference, VONA, Hedgebrook, the Camargo Foundation, and the National Association of Latino Arts and Culture. Rojas Contreras is a Visiting Writer at the University of San Francisco.

Speaking

Topics

Migration and Story

Born and raised in Colombia and now living in the United States, Ingrid Rojas Contreras writes about brown Latinx identity, cultural and physical borders, stories in migration, and what is lost in translation. Raised on the family stories and oral history passed down by her foremothers and fathers, Rojas Contreras has built her work around the most life-giving details from these stories, grounded in an older understanding, where the realities of the world resist classification and remain unfixed.

Fruit of the Drunken Tree and The Man Who Could Move Clouds

Rojas Contreras reflects on the personal experiences of family love and political upheaval that inspired her to write her debut novel Fruit of the Drunken Tree and her memoir The Man Who Could Move Clouds. While her fiction is boldly political and realist, Rojas Contreras' non-fiction celebrates the cultural worldview that gave rise to magical realism, hitting a tone that is decidedly fantastical and novelesque. Meditating on how stories from non-European Western cultures resist genre, Rojas Contreras shares the craft and research involved in her writing process.

Surviving the Surviving

In her memoir The Man Who Could Move Clouds, Rojas Contreras explores the politics of interpersonal power, the violence perpetrated against the women in her family across three generations, and the marks these experiences carve. Rojas Contreras delves into the softness and resilience she learned from the women in her family, how this taught her to move through her own experiences with disordered anxiety, and the healing tonic of casting your own story.

Video

Praise

for Ingrid Rojas Contreras

Praise for The Man Who Could Move Clouds

The Man Who Could Move Clouds is a testament to the richness of culture and family—as well as a call to maintain these essential elements, despite displacement and Westernization, throughout the generations. With unflinching honesty, Contreras translates the stories of her family and its curanderos—and therefore, herself—without watering them down. I am so grateful that this book exists in the world.

—

Esmé Weijun Wang, author of 

The Collected Schizophrenias

The title, The Man Who Could Move Clouds, is not some magical-realism fancy. Ingrid Rojas Contreras is talking the real stuff, taking you into the curandero's world. Tell yourself as you read, this is non-fiction. You will believe. And then your questions will begin.

—

Luis Alberto Urrea, author of 

The House of Broken Angels

Rojas Contreras's lyrical sentences combined with the authority of her narration held me in a kind of rapture, the sort of reading experience I most crave. What a wise and beautiful memoir, full of wonder and reverence for what the past plants in us, and how surprising and inevitable what blooms.

—

Melissa Febos, author of 

Girlhood

The Man Who Could Move Clouds is a memoir like no other, mapping memory, myth, and the mysteries and magic of ancestry with stark tenderness and beauty. A dreamlike and literal excavation of the powers of inheritance, Ingrid Rojas Contreras has given us a glorious gift with these pages.

—

Patricia Engel, author of

Infinite Country

Praise for Fruit of the Drunken Tree

A beautifully rendered novel of an Escobar-era Colombian childhood…You don't need to have grown up in Bogota to be taken in by Contreras's simple but memorable prose and absorbing storyline…I can't help wondering what novels about Colombia 25 years from now will have to say about this current period. I can only hope they'll be as sensitive and thoughtful as this one.

—

THE NEW YORK TIMES BOOK REVIEW

One of the most dazzling and devastating novels I've read in a long time…An exquisitely intimate double portrait of two young women….Unforgettable…Readers of Fruit of the Drunken Tree will surely be transformed.

—

SAN FRANCSICO CHRONICLE

Simultaneously propulsive and poetic, reminiscent of Isabel Allende…Fruit of the Drunken Tree offers a wake-up call for many. An eye-opening story of survival in a place history books and crime sagas (see: "Narcos") would have us think we know better than we do…Listen to this new author's voice — she has something powerful to say.

Original, politically daring, and passionately written–Fruit of the Drunken Tree is the coming-of-age female empowerment story we need in 2018.

When women tell stories, they are finally at the center of the page. When women of color write history, we see the world as we have never seen it before. In Fruit of the Drunken Tree, Ingrid Rojas Contreras honors the lives of girls who witness war. Brava! I was swept up by this story.

—

SANDRA CISNEROS, author of

THE HOUSE ON MANGO STREET

A coming of age story, an immigrant story, a thrilling mystery novel, thoroughly lived and felt—this is an exciting debut novel that showcases a writer already in full command of her powers.  Make room on your shelves for a writer whose impressive debut promises many more.

—

JULIA ALVAREZ, author of

IN THE TIME OF THE BUTTERFLIES

 and 

HOW THE GARCÍA GIRLS LOST THEIR ACCENTS

Set against the backdrop of Pablo Escobar's stranglehold on the fate of a nation, Fruit of the Drunken Tree is a spellbinding story of two girls whose realities collide and who are forced to make nearly unbearable choices in the name of survival. The thrum of mystery and danger haunts every page, and you won't be able to look away until you turn the last one.

From its unforgettable opening image to its heartbreakingly perfect final line, Fruit of the Drunken Tree casts an irresistible spell, summoning us into the fierce, perilous world of two young girls in a nation on the brink. Ingrid Rojas Contreras's lush language finds hidden beauty in even the ugliest pain. A stunning debut.

—

ROBIN WASSERMAN, author of 

GIRLS ON FIRE

This is storytelling as a heroic act, and Ingrid Rojas Contreras is a heroine that literature desperately needs—her every page feels born, urgent, and blazingly true.

—

AFFINITY KONAR, author of

MISCHLING

Books

by Ingrid Rojas Contreras

Media

About Ingrid Rojas Contreras
212 572-2013

Ingrid Rojas Contreras travels from San Francisco, CA
Featured Title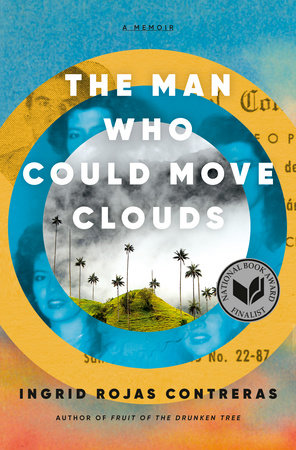 The Man Who Could Move Clouds
Named a Most Anticipated Book of 2022 by TODAY, Entertainment Weekly, Bustle, BookRiot, and More
"The Man Who Could Move Clouds is the work of a genius, a wildly moving, profound, groundbreaking, often hilarious book that I'll reread until I die. Ingrid Rojas Contreras's history of her family and their power, ferocity, and formidable love knocked me sideways with joy and awe. Without knowing it, I've wanted this book my whole life."—R.O. Kwon, author of The Incendiaries
Similar Speakers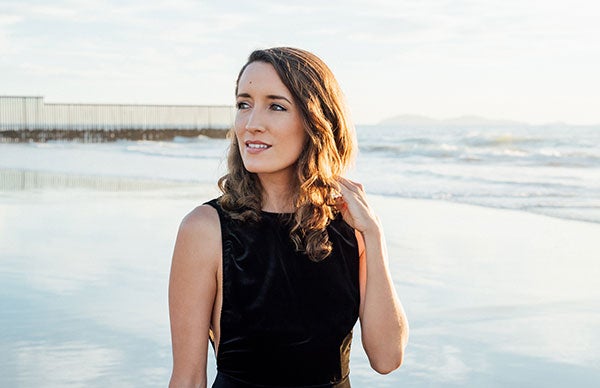 Award-winning multimedia reporter and author of the memoir, Crux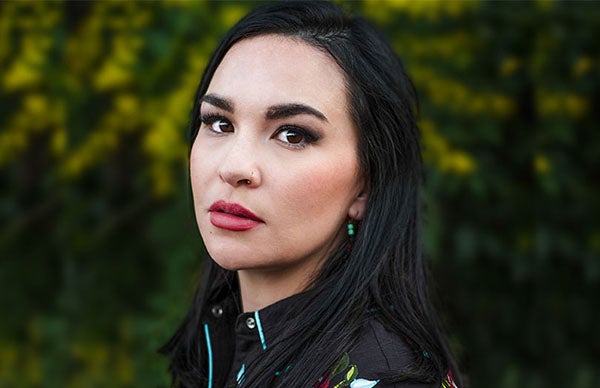 National Book Award Finalist and author of Sabrina & Corina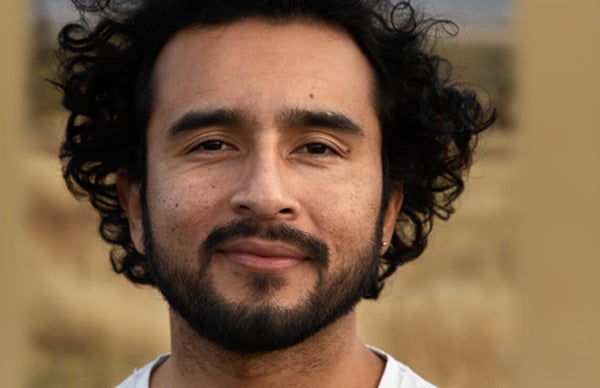 Memoirist, poet, and author of Solito