Add speaker
Remove speaker
Speaker added
Hannah Tinti
Bestselling author of The Good Thief, and founder and editor of One Story magazine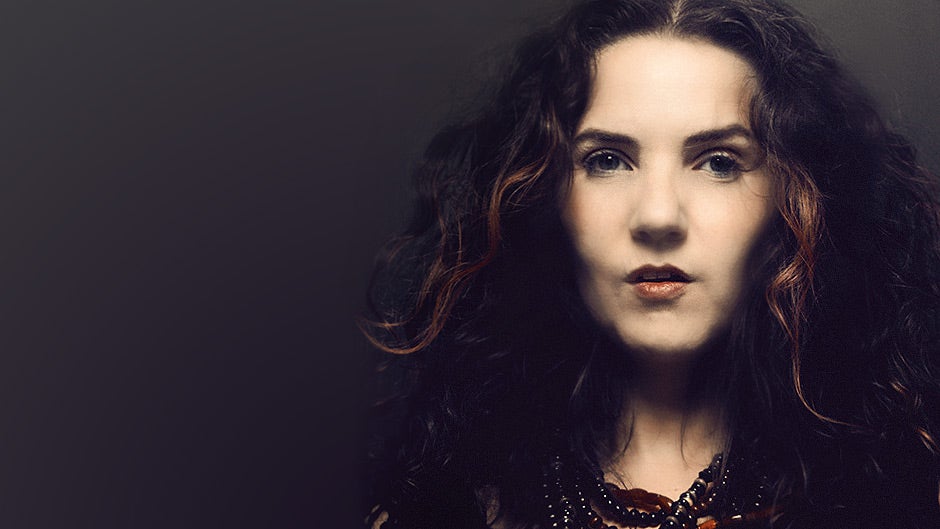 Photo credit: Honorah Tinti
Widely respected in the literary community, Hannah Tinti is known for her singular voice and her ability to weave elements of literary and genre fiction into her novels and short stories, appealing to both Adult and YA readers. Co-founder of the award-winning One Story, she is also the author of three books. As an editor, teacher, and author, Hannah Tinti offers audiences first-hand insights into the creative writing process and the world of publishing.
About

Hannah Tinti

Editor, teacher, and writer Hannah Tinti is a favorite in the literary world of small presses and creative writing programs. Tinti's most recent book, The Twelve Lives of Samuel Hawley, is a masterful coming-of-age story and literary thriller. Bestselling author Ann Patchett has deemed the novel "one part Quentin Tarantino, one part Scheherazade, and twelve parts wild innovation", praising Tinti as "an old-fashioned storyteller of the highest order."

Tinti's debut novel, The Good Thief, won the American Library Association's Alex Award as well as The Center for Fiction's First Novel Prize, and was a New York Times Notable Book of the Year. Tinti is also the author of the short story collection Animal Crackers, which was a runner-up for the PEN/Hemingway Award, and The Twelve Lives of Samuel Hawley, which will be published in March 2017.

A veteran of the literary business, Tinti has worked in bookstores, magazines, publishing houses, and literary agencies throughout her career. She is the co-founder and Editor in Chief of the award-winning magazine One Story, which won the AWP Prize for Best Small Press in 2014, and for which she received the PEN/Nora Magid award for excellence in editing in 2009. In 2011, she became the Literary Commentator for the Public Radio program Selected Shorts, interviewing authors and actors about the importance of literature and reading.

Tinti is also a celebrated teacher of creative writing at New York University's Graduate Creative Writing Program, Columbia University's MFA program, and the Museum of Natural History in New York City. She co-founded Wishing Stone Workshops and the Sirenland Writers Conference in Italy.

A personable and animated speaker, Tinti talks about her journey as a writer and gives advice on craft and publishing from the unique perspective of both a writer and an editor. She is an ideal speaker for libraries, universities, and those interested in pursuing a career in the literary world.

Tinti grew up in Salem, Massachusetts and lives in Brooklyn, New York. She was recently named one of the 100 Most Influential People in Brooklyn Culture by Brooklyn Magazine.

Speaking

Topics

Voice and Innovation

As an editor, teacher, and writer, Hannah Tinti offers the unique perspective of someone who has worked on all sides of fiction. In this craft-focused talk, Tinti explores what innovation means in contemporary fiction, and how aspiring writers can foster creativity, find authenticity, and develop a voice that stands apart.

The Business of Books

The co-founder of One Story magazine, Hannah Tinti has worked in bookstores, magazines, publishing houses, and literary agencies. Tinti speaks about the multifaceted and changing literary industry, drawing on her own experiences and sharing useful tips for those wishing to work in the book marketplace or start their own arts business.

Out of the Slushpile

An eye-opening how-to lecture on getting your writing "out of the slushpile." Author and editor Hannah Tinti provides practical tips and step by step instructions on the ins and outs of submitting work to magazines, literary agents and publishing houses, sharing her own cover letters, rejection slips, and giving invaluable advice to help beginning writers take their first steps towards publication.

Cabinets of Wonder

An inspiring talk on the creative process, Hannah Tinti uses the idea of Wunderkammern, also known as Cabinets of Wonder, to show how the objects and ideas we collect in our lives reveal patterns and stories when arranged in an artistic container—be that a story, a museum, a painting or a book. A fun and innovative exploration about the journey of the imagination, and how subject matter can reveal itself when we learn to trust the pull of our subconscious mind.

Stick-Figure Structure

Structure is the backbone running through all books and stories, and yet—most writers struggle with it the most. In her friendly, approachable style, One Story Co-Founder and Executive Editor Hannah Tinti uses jokes, fairy tales, classic literary texts and her own unique "stick figure" structure to break down the core elements of fiction, revealing a deeper understanding of the inner workings of storytelling and bringing shape and form to the page. Learn how stories work from the inside out!

Before & After

Like mirrors, beginnings and endings should reflect everything that has happened in a story. They are the most important parts of any work of fiction, and yet often leave readers confused or disappointed. For years, author and editor Hannah Tinti has worked with writers to bring the most out of these revelatory moments. With a list of pro-tips, examples and exercises to deepen and highlight connections, Hannah will help writers find the best ways to skillfully "open," while also "closing" with emotional resonance on the final page.

The Art & Skill of Revision

For the past twenty years, Hannah Tinti has helped authors refine and revise their work for publication. Whether it's shoring up the structure, adding or combining characters, narrowing the point of view, or adding important details, Hannah will give tips on how to reach that elusive final draft, answer questions on individual projects, and show examples of how a proper edit can make good writing become great.

An Evening with Hannah Tinti

Delve into the process of one of contemporary fiction's most creative voices as Hannah Tinti engages in an in-depth talk on her inspiration, research, characters and ideas. Whether discussing her acclaimed novels, The Twelve Lives of Samuel Hawley and The Good Thief, or her work with One Story, a literary magazine that has guided the direction of modern fiction, Tinti's presentations allow audiences to forge a personal connection with an exciting and generous author.

Video

Praise

for Hannah Tinti

Praise for The Twelve Lives of Samuel Hawley

[A] strikingly symphonic novel… [Hannah Tinti] has a deep feeling for the passage of time and its effect on character…. The story is bound together by memory as a kind of highlight film. Which is to say, by memory as it actually is and not as a neat, banal narrative…. There are surprises… And diversions. And mysteries…. We read on, carried by Tinti's seductive prose.

—

Pete Hamill,

The New York Times Book Review

What accounts for this novel's explosive momentum?….[Hannah Tinti] knows how to cast the old campfire spell. I was so desperate to find out what happened to these characters that I had to keep bargaining with myself to stop from jumping ahead to the end… Each [chapter] is a heart-in-your-throat revelation, a thrilling mix of blood and love….Some of these well-drawn characters exist only for a few pages; others rear up again when you least expect them…. A master class in literary suspense.

—

Ron Charles,

The Washington Post

The Twelve Lives of Samuel Hawley is an adventure epic with the deeper resonance of myth... Tinti exhibits an aptitude for shining a piercing light into the corners of her characters' hearts and minds. Her ability to lay bare their passions, portraying their vulnerabilities and violent urges with equal insight, leaves the reader at once shaken and moved.

This is a surprising and celebratory father-daughter story told with astonishing language and scope.

The Twelve Lives of Samuel Hawley is a thrillingly told tale that touches on the mythological and the mundane with equally compelling results.

The Twelve Lives of Samuel Hawley is utterly magnificent—gripping, suspenseful, funny, and so full of heart. Young Loo and her father are contemporary characters with the stature and magnetism of the great heroes of literature. The reader in me was racing through to find out what would befall them, while the writer, awestruck by Hannah Tinti's powerful storytelling, was desperately trying to slow down. This is a book I will return to again and again, for sheer pleasure and to learn how it is done.

Hannah Tinti's The Twelve Lives of Samuel Hawley is a riveting character-driven thriller, a father-daughter road trip you won't soon forget. Fans of The Good Thief who have been waiting for whatever comes next from this gifted writer will find their patience richly rewarded.

Praise for The Good Thief

The Good Thief has all the makings of a classic.

—

The San Francisco Chronicle

[A] striking debut novel…Unfolds like a Robert Louis Stevenson tale retold amid the hardscrabble squalor of Colonial New England. The sheer strangeness of the story is beguiling…Good fun.

Darkly transporting … [In] The Good Thief, the reader can find plain-spoken fiction full of traditional virtues: strong plotting, pure lucidity, visceral momentum and a total absence of writerly mannerisms. In Ms. Tinti's case that means an American Dickensian tale with touches of Harry Potterish whimsy, along with a macabre streak of spooky New England history.

Every once in a while — if you are very lucky — you come upon a novel so marvelous and enchanting and rare that you wish everyone in the world would read it, as well. The Good Thief is just such a book — a beautifully composed work of literary magic.

—

Elizabeth Gilbert, author of

Eat, Pray, Love

The kind of story that might have kept you reading all day when you were home sick from school…. Writing for adults while keeping to a child's perspective isn't easy, and Tinti makes it look effortless.

—

New York Times Book Review

Tinti, like John Barth with his postmodern picturesque classic, The Sot-Weed Factor, has created one of the freshest, most beguiling narratives this side of Oliver Twist.

Praise for Animal Crackers

Tinti revisits the familiar territory of the American short story–troubled homes, dysfunctional families and peevish marriages–but gives it a shot of grotesque vigor through these connections to the animal kingdom. They're tart and unnerving with a delicious shuddder of gothic.

It is a joy to encounter a new short story writer with the bite and sparkling freshness of Hannah Tinti… Animal Crackers builds steadily, story by story, introducing us to a writer who has stepped off the safe ground and into realms that promise even more excitement in the years to come.

Marvelously strange… there's terrific beauty and pathos in each of these sharp stories.

Books

by Hannah Tinti

Media

About Hannah Tinti
212 572-2013

Hannah Tinti travels from Brooklyn, NY
Similar Speakers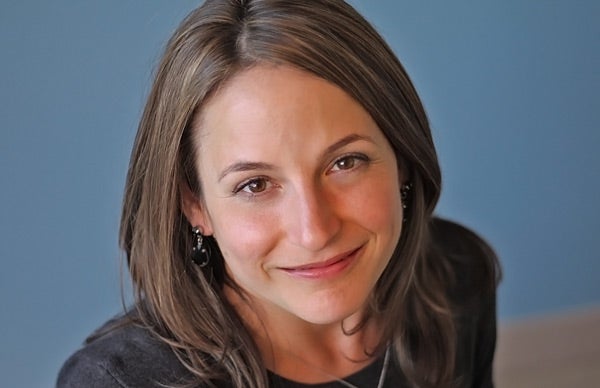 Author of the acclaimed bestseller Swamplandia! and Orange World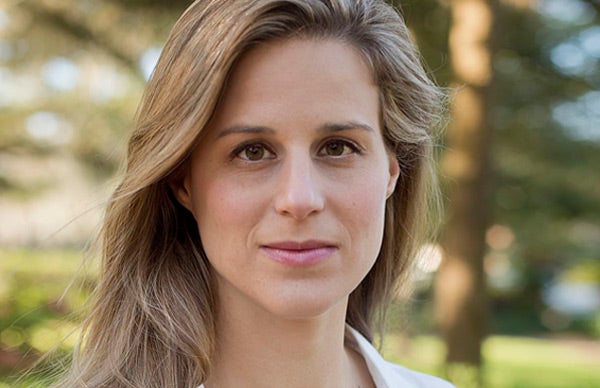 National Book Award finalist and bestselling author of Fates and Furies and Florida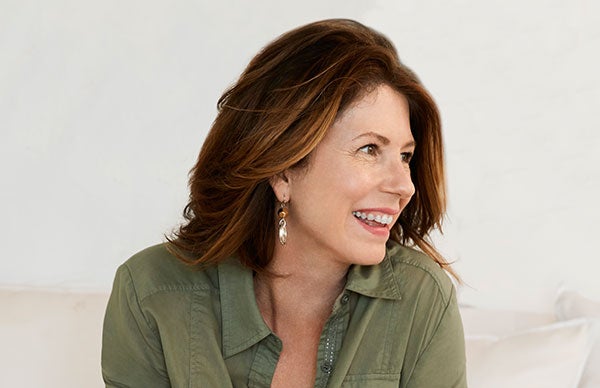 New York Times-bestselling author of The Paris Wife, Circling the Sun, and Love and Ruin.