Add speaker
Remove speaker
Speaker added
Dr. Michele Harper
Emergency room physician and author of the New York Times-bestselling The Beauty in Breaking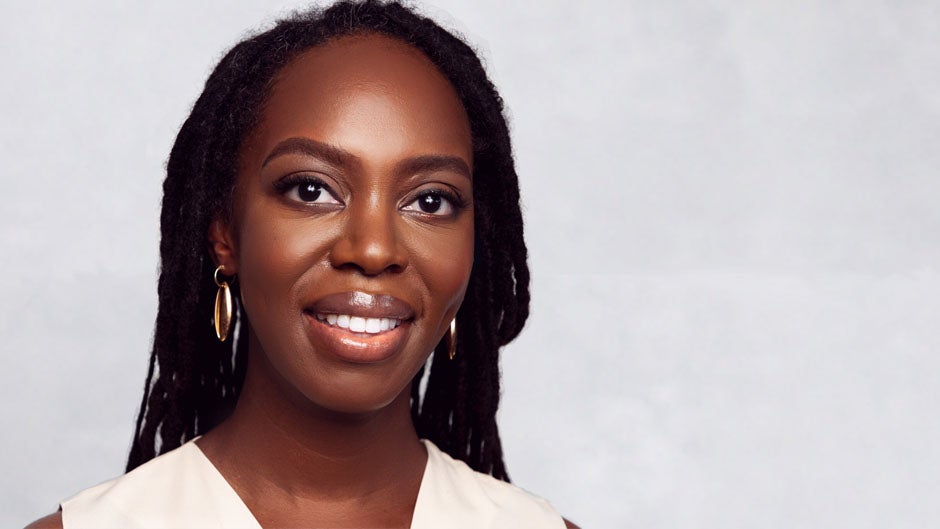 "
In the process of healing, we can become more resilient, stronger, and we can go on to help other people. To me, that is beautiful.
"
Play Video
Photo Credit: Nicoe Mondestin
Dr. Michele Harper has worked as an emergency room physician for more than a decade. As a Black woman in an overwhelmingly white and male profession, Dr. Harper is passionate about the persistent societal issues that impact patients and providers alike. In her memoir, The Beauty in Breaking, and her talks, she weaves personal stories of trauma and resiliency into an ode to service and healing. Dr. Harper also directly confronts the myriad racial inequalities that appear in the medical profession and the importance of dismantling bigotry on a personal and structural level.
About

Michele Harper

Dr. Michele Harper is an emergency room physician and the author of The Beauty in Breaking, a memoir of service, transformation, and self-healing. In her talks, Dr. Harper speaks on how the policies and systemic racism in healthcare have allowed the most vulnerable members of society to fall through the cracks, and the importance of making peace with the past while drawing support from the present. In each anecdote, she shines a light on the disenfranchisement of patients and providers alike due to poverty, profiling, sexism, and stigmas.

Speaking with honesty and compassion, Dr. Michele Harper reflects on her journey from navigating a complicated family in Washington D.C. to attending Harvard, where she pursued emergency medicine and met her husband.  They stayed together through medical school—until two months before she was scheduled to join the staff of a Philadelphia hospital, when he told her he couldn't move with her. Her marriage at an end, Dr. Harper began a new career in a new city, as a newly single woman. Longlisted for the 2021 Andrew Carnegie Medals for Excellence in Nonfiction, The Beauty in Breaking tells how she learned to bring insight and empathy into the emergency room, and how recognizing and mending physical, emotional, and psychological breaks are all crucial parts of the healing process.

A graduate of Harvard University and the Renaissance School of Medicine at Stony Brook University, Dr. Michele Harper has worked for over a decade in various hospitals, including being the chief resident at Lincoln Hospital in the South Bronx and an attending physician in the emergency department at the Veterans Affairs Medical Center in Philadelphia.

Speaking

Topics

The Aftershocks of COVID 19: Healing the Healers

The height of the COVID 19 pandemic did not create but laid bare the deficiencies in the US healthcare system. In its wake is an increasingly disillusioned workforce. This talk is a look into the scope of the burnout, which is more insightfully described as moral injury. It is also a window into how providers can find their own healing in a broken system, and, should we collectively decide to do so, create a system that is nurturing instead.

Racism: Our Most Crucial Public Health Crisis

As an emergency room physician, Dr. Michele Harper often experiences firsthand the repercussions of systemic racism and sexism in the medical field. Anti-Black and anti-woman policies and prejudices not only lead to disparities in care for already disadvantaged populations, but when the face of expertise is perceived as exclusively white and male, Black doctors and their patients suffer the consequences. Dr. Harper addresses the inequalities faced by health providers at the hands of patients, employers, licensing boards and more. She also explores the importance of dismantling bigotry on a personal level as well as a structural one, and how the COVID-19 pandemic has amplified existing inequalities.

Dr. Harper can adapt this talk for both medical professionals and general audiences.

Black Butterfly Theorem: From Childhood Trauma to a Transcendent, Healthful Self

In this talk based on her memoir, The Beauty in Breaking, Dr. Michele Harper candidly shares stories of resilience—not in order to romanticize trauma, but instead to honestly acknowledge life's many challenges. She explores how facing hardship with integrity can lead to healing for ourselves and others—and ultimately create meaningful personal and social change.

Video

Praise

for Michele Harper

Praise for The Beauty in Breaking

The Beauty in Breaking takes us into the life in an emergency room—the drama, the adrenaline, the emotion—with such immediacy that I could not help but be completely enthralled by the individual stories of the patients that Michele Harper treats. But this powerful, poignant page-turner of a book also tells a much larger and universal story about how healing actually happens, not just for broken bodies but for broken hearts and souls. In sharing the stories of her patients and her own life, Harper shows us that that healing begins only after we are broken open ourselves. And she shows us with hopeful, heartbreaking clarity that it comes from healing each other.

—

Kerry Egan, author of

On Living

I would be so happy if my future doctors were reading this book.

Riveting, heartbreaking, sometimes difficult, always inspiring.

—

The New York Times Book Review

The Beauty in Breaking is a compelling page-turner about how Dr. Michele Harper took a broken childhood and wove herself into a strong, honest, compassionate doctor. A must read.

—

Louann Brizendine, M.D., author of

The Female Brain

Tackling such painful subjects as domestic abuse, trauma, and racism with grace and wisdom, this eloquent book probes the human condition as it chronicles a woman's ever evolving spiritual journey. A profoundly humane memoir from a thoughtful doctor.

Taking on the painful topics of trauma, domestic abuse, and the 'ubiquitous microaggressions faced by people of color,' Harper witnesses the resilience of the human spirit of her patients and begins her own process of self-healing…[t]his powerful story will resonate with readers.

—

Publishers Weekly

(starred review)

Harper's words inspire hope and understanding of the importance of peace and acceptance of the past. Poignant, helpful, and encouraging, [her] lessons from life in and outside of the emergency room ultimately teach readers how to trust the healing process.

In this illuminating memoir, an African American emergency room doctor finds that her patients' stories lead her to make connections between her work and the larger world.

Books

by Michele Harper

Media

About Michele Harper
212 572-2013

Michele Harper travels from Maryland
Featured Title
The Beauty in Breaking
"The Beauty in Breaking takes us into the life in an Emergency Room—the drama, the adrenaline, the emotion—with such immediacy that I could not help but be completely enthralled by the individual stories of the patients that Michele Harper treats. But this powerful, poignant page-turner of a book also tells a much larger and universal story about how healing actually happens, not just for broken bodies but for broken hearts and souls. In sharing the stories of her patients and her own life, Harper shows us that that healing begins only after we are broken open ourselves. And she shows us with hopeful, heartbreaking clarity that it comes from healing each other." —Kerry Egan, author of On Living
Similar Speakers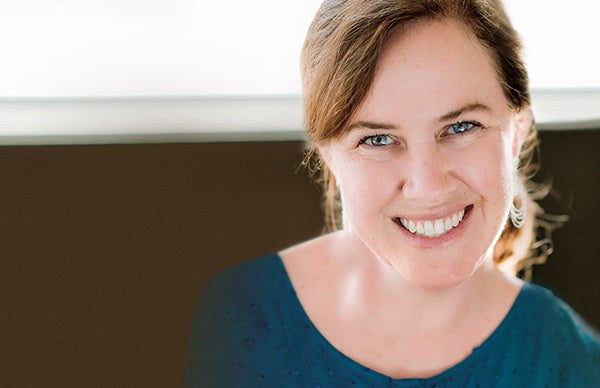 Hospice chaplain and author of On Living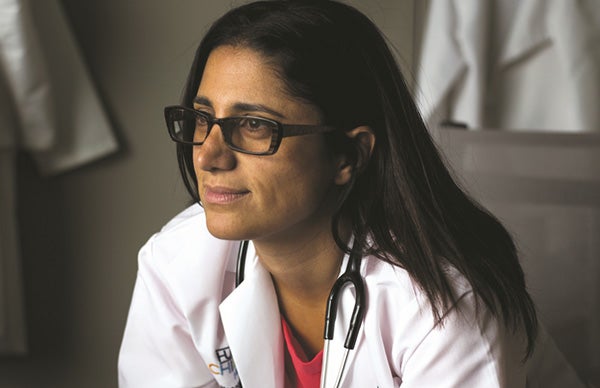 Physician, scientist and activist who exposed the Flint water crisis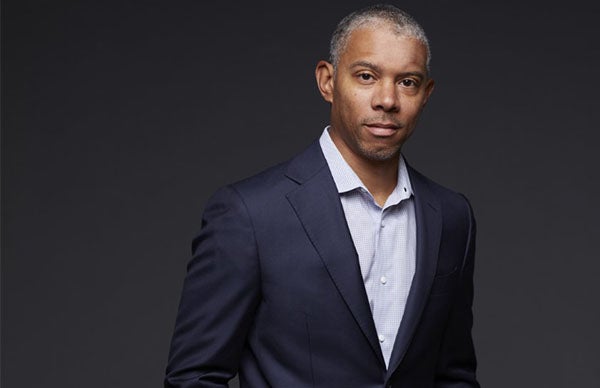 Emergency room physician and author of The Emergency: A Year of Healing and Heartbreak in a Chicago ER