Add speaker
Remove speaker
Speaker added
Christine Carter, Ph.D.
Sociologist and leading happiness expert, author of The Sweet Spot: How to Accomplish More by Doing Less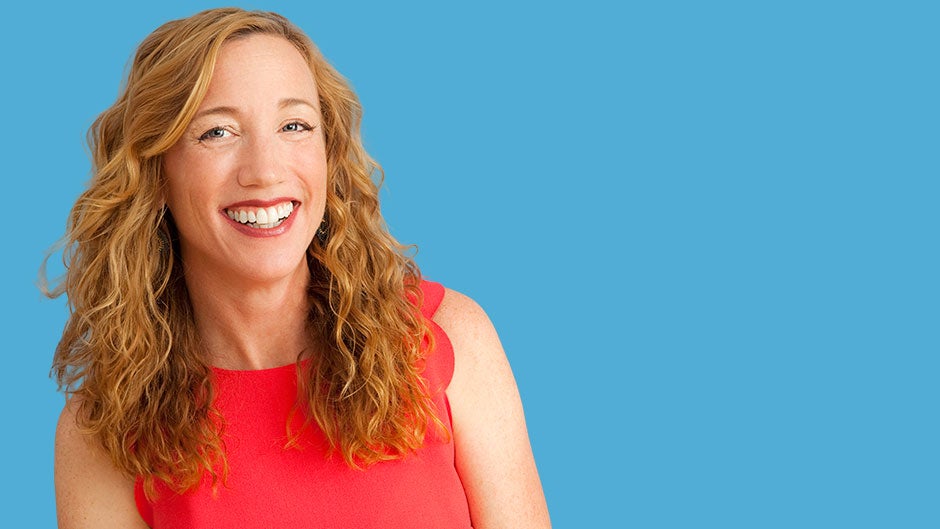 "
Out of our setbacks and failures grow the roots of success and happiness.
"
Play Video
Finding happiness and a better work-life balance are goals many people today strive for—with limited success. Combining scientific research and practical application, Dr. Christine Carter offers audiences not just a way to cope with modern pressures, but a way to truly thrive. Speaking to executives, general audiences, and working parents Dr. Carter looks at living life from our "sweet spot"—that place of both power and ease.
About

Christine Carter, Ph.D.

A sociologist and happiness expert at UC Berkeley's Greater Good Science Center, Dr. Christine Carter is the author of the inspiring book The Sweet Spot: How to Accomplish More by Doing Less and the previous Raising Happiness: 10 Simple Steps for More Joyful Kids and Happier Parents. Dr. Carter also writes an award-winning blog, which is frequently syndicated on The Huffington Post, PsychologyToday.com, and several other websites.

Dr. Carter is a sought-after keynote speaker, "translating" psychology, sociology, and neuroscience into simple start-here strategies. Using anecdotes from her own chaotic, and often hilarious, real-world adventures—as a working mother with 4 kids and 3 jobs—Dr. Carter brings lab science alive in talks that have been called "transformative," "life-changing" and "phenomenal."

After receiving her B.A. from Dartmouth College, where she was a Senior Fellow, Dr. Carter worked in marketing management and school administration, going on to receive her masters and Ph.D. in sociology from UC Berkeley.

Dr. Carter has been quoted or featured in The New York Times, the Los Angeles Times, USA Today, the Chicago Tribune, the San Francisco Chronicle, The Washington Post, the Boston Globe, as well as Good Housekeeping, Parenting, Martha Stewart's Whole Living, Fitness, Redbook, and dozens of other publications. She has appeared on The Oprah Winfrey Show, Dr. Oz, the Today show, Rachael Ray, The Daily Show with Jon Stewart, CBS Sunday Morning, ABC World News with Diane Sawyer, and PBS, as well as NPR and BBC Radio.

Discover how you can find balance within your organization. Visit Christine Carter's Company Reads page to learn more.

Speaking

Topics

How to Achieve More by Doing Less

Presenting the latest research on productivity and elite performance, Christine demonstrates a sweet paradox: by doing less we can accomplish more. Using surprising science and lively anecdotal evidence, she offers a game-changing plan for mitigating stress and expanding the amount of time we have to get things done.

Focus: Superpower of the 21st Century

Successful people are able to turn away from instant gratification and shallow pursuits to think deeply without being overwhelmed. Christine teaches three strategies from brain science to truly focus—to drop into "the zone" at work, on the athletic field, performance stage, or at home, so that we can truly enjoy lives we've worked so hard to create.

Women in Leadership: Sustaining High Performance

Because women face additional challenges in the workplace, Christine teaches women how to leverage the latest research on productivity and elite performance. She offers a game-changing plan for mitigating stress, harnessing the power of the unconscious mind, and for tapping into unexpected sources of authenticity, fulfillment, and lasting joy in life.

Science-based Strategies for Happier and Healthier Habits

Research shows that 40% of what we do every day we do out of habit. Many people think that habits are hard to create, and they can be, especially if you don't know the basic brain mechanics behind habit formation. Here's the good news: habit creation is a skill like any other. In this talk, Christine teaches the basics of habit creation so teams can re-engineer their daily routines for optimal health, happiness, and success.

Resiliency Through Change: Leadership Essentials

What do resilient people have that others don't? What makes some people fear failure and hide their mistakes, while others embrace their blunders as opportunities to learn and do better the next time? New social science and brain research shows us how we can live and work from our "sweet spot" — that place of both power and ease. Christine shares three simple practices for fostering resilience–-all rooted in the latest scientific research.

How to be Courageous

What do courageous people have that timid people don't? What makes one person brave adversity, while others give up? New social science and brain research indicates that courage is better thought of as a skill anyone can develop than an inborn personality trait. Christine teaches simple practices for facing fear with courage, inspiration, and grit, revealing tactics for recovering from mistakes and setbacks in a way that leave organizations more powerful, productive, successful, and happy than before.

Video

Praise

for Christine Carter, Ph.D.

Dr. Carter's presentation in Denver was VERY well received. I've been flooded with emails this morning praising her. She's truly a dynamic individual and we (and the 30 schools that we had represented) were thrilled she came to Denver. Thanks again!

—

Graland Country Day School

Christine translated years of sociology research into pragmatic frameworks on how to grow meaningful relationships in our life. She exceeded my expectations and delivered material that I use both in professional life as a leadership coach and in my personal life.

—

KVA Leadership

, Sausalito, California

Praise for Raising Happiness: 10 Simple Steps for More Joyful Kids and Happier Parents

This is THE parenting book. This is the one to read over and over. So much wisdom and empathy, all based in real science. My children owe Christine Carter big time.

—

Kelly Corrigan, author,

The Middle Place

Praise for The Sweet Spot: How to Find Your Groove at Home and Work

THE SWEET SPOT has inspired me to make immediate changes that have increased my productivity and lowered my stress. I've also shared Dr. Carter's research-backed ideas with my executive coaching clients—men and women eager to up their game—and I know it will help them manage their teams to better results, too.

—

Dan Mulhern, Executive Coach, President of Granholm Mulhern Associates

Timely, lively, and vital... The Sweet Spot is useful immediately and a must read. Carter gets to the heart of how to pursue happiness in a busy world, without sacrificing excellence. This book spoke to me.

—

Shawn Achor, New York Times bestselling author of

The Happiness Advantage

In this compelling and practical book, you will learn not only the latest research about how to wire your brain and body for your sweet spot, you will learn exactly how to use this information right now to create a much sweeter life!

—

Christiane Northrup, M.D.

I sat down to read Christine Carter's The Sweet Spot on a particularly busy day, and oddly found that as I read, I could see a better way through obligations. In other words, this book did something I thought was impossible: it seemed to give me more time. In this age of overstuffed schedules, that's about as good as self-help advice can get. Thank you, Christine!

—

Martha Beck, author of

Finding Your Way in a Wild New World and Expecting Adam

Books

by Christine Carter, Ph.D.

Media

About Christine Carter, Ph.D.
212 572-2013

Christine Carter, Ph.D. travels from San Francisco, CA
Similar Speakers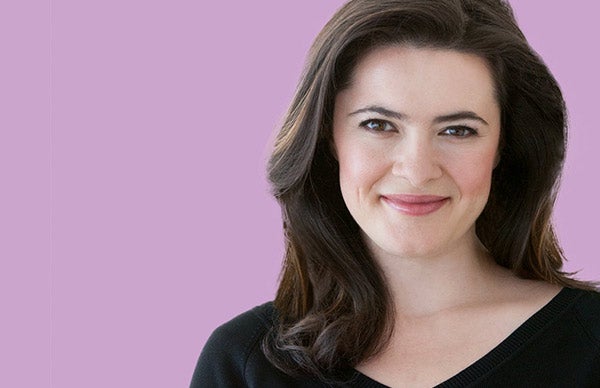 Founder of the acclaimed global Playing Big leadership program and expert on women's leadership and well-being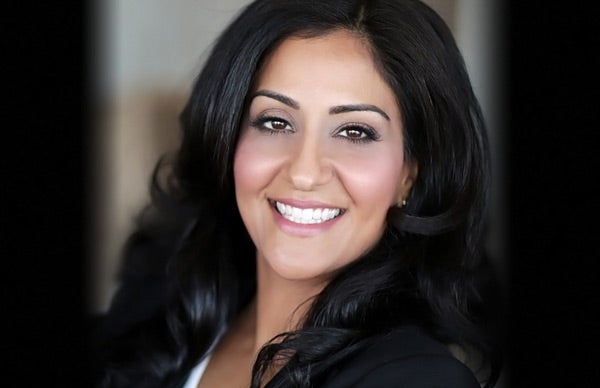 Child and youth psychiatrist, human motivation expert, and author of the #1 bestsellers The Dolphin Way and The Self Motivated Kid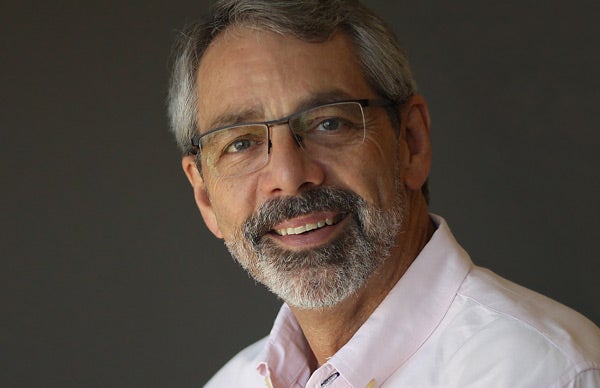 Co-founder of Electronic Arts and co-author of the #1 New York Times-bestselling book Designing Your Life