Add speaker
Remove speaker
Speaker added
Bina Venkataraman
Author of The Optimist's Telescope, columnist at The Washington Post, and a fellow at Harvard's Belfer Center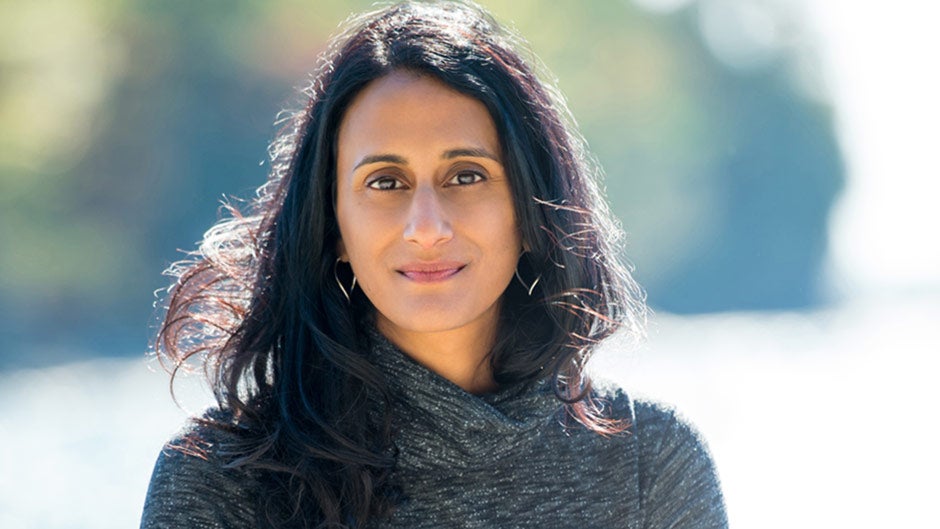 Play Video
Photo credit: Riverhead
Reading the headlines, it's easy to despair about the future—but Bina Venkataraman is a trailblazer pointing the way forward. A journalist, policy expert, and futurist who served as an advisor in the Obama White House and taught at MIT, Venkataraman is an engaging and dynamic voice on climate change, responsible leadership, democracy, and the information ecosystem. Her book, The Optimist's Telescope, and insightful talks are filled with fresh ideas on how individuals and businesses can think about and shape the future.
About

Bina Venkataraman

Bina Venkataraman is a columnist at The Washington Post, focused on writing about the future. Prior to joining The Post, Venkataraman was the editorial page editor at The Boston Globe. There she oversaw opinion coverage during the 2020 election, the COVID-19 pandemic, the death of George Floyd, and the Capital insurrection, among other major news events.

In the Obama White House, Bina Venkataraman was as a Senior Advisor for Climate Change Innovation, helping communities and businesses prepare for climate disasters. Venkataraman also served on the President's Council of Advisors on Science and Technology, working on a response to the Ebola epidemic, on access to cancer therapies, and the reform of public school science education.

Bina Venkataraman has built a reputation for life-changing talks, having spoken on the TED mainstage, on university campuses around the world, and to public and private organizations across various sectors. Venkataraman's keynotes make the case for practical optimism and foresight in an age defined by recklessness and short-term distractions. She talks about how misinformation and disinformation are endangering our society, why businesses need to make long-term thinking a priority if they want to become sustainable, and why optimism is the only way to achieve individual change, community collaboration, and political transformation. In addition to her talks, Bina Venkataraman is a well-received moderator, adept at leading lively and forward-looking conversations on politics, democracy, technology science, health, climate, and more.

Her book, The Optimist's Telescope: Thinking Ahead in a Reckless Age, is Venkataraman's trailblazing exploration of how to invest in the future. Drawing from her own experience, the stories she has reported on from around the world, and research in biology, psychology, economics, archaeology, and beyond, she identifies the best way to make long-term decisions. The result is a book brimming with ideas and insights for forging a better future. The Optimist's Telescope was named a best book of 2019 by NPR, Amazon, and Science Friday.

Bina Venkataraman teaches Op-Ed writing at the Harvard Kennedy School. She has previously taught science, technology, and society at the Massachusetts Institute of Technology and served as the Director of Global Policy Initiatives at the Broad Institute of MIT and Harvard. Venkataraman is an alumna of Brown University and Harvard's Kennedy School.  She is the recipient of a Fulbright, a Princeton in Asia fellowship, a Metcalf fellowship, and a James Reston fellowship at The New York Times. She serves on the Brown University President's Leadership Council, the advisory council of the Institute at Brown for the Environment and Society, and the advisory board of the Metcalf Institute.

Speaking

Topics

Is it Crazy to be an Optimist Today? (Keynote & Commencement Speech)

The headlines are bleak and the debates in government, business, education, and beyond are heated. Can we have any hope about the future? In this thought-provoking keynote, The Washington Post's 'columnist of the future', Bina Venkataraman tells vivid stories from the fields of science, history, and business of how we can imagine a better future and make progress towards it. She reminds audiences that we have the tools, the data, and the know-how to look toward the future, but we need to learn the art of long-term thinking in an age of distraction.

Panel & Event Moderation

Bina Venkataraman is a skilled moderator who has facilitated panels at large-scale conferences as well as intimate fireside chats. A seasoned journalist, Venkataraman writes about science, technology, politics, art, the future, and history, and brings a wealth of fresh impulses and insightful questions to her moderation.

Why the Climate Crisis Needs You (College & University Audiences)

The signs of a changing planet are everywhere: melting glaciers, deadly storms and wildfires, and record-breaking heat waves. But even as sea levels are rising, so are movements of young people trying to persuade world leaders and governments to take bold action on climate change. In this talk, former Obama White House climate adviser Bina Venkataraman takes audiences from paralysis to action on the climate crisis. She shows how we can protect the Earth's resources across generations and what it will take to secure the future of humanity on the planet. Venkataraman argues against choosing despair and makes the case for action and optimism.

Sustainable Business: Acting with foresight and Leaving Legacies (Corporate Audiences)

While many businesses want to implement environmentally friendly policies and practices, Bina Venkataraman argues that most lack the foresight and tools to effectively pursue their goals for sustainability. In her inspiring and practical talks, Bina Venkataraman, a recognized expert who served as a Senior Advisor for Climate Change Innovation in the Obama White House, shares lessons from leaders and organizations around the world whose strategies for long-term thinking can help environmental, social, and governance (ESG)-oriented business practices today flourish and secure a better future.

Categories:

TED Talks Speakers

,

Business + Management Speakers

,

College + University Speakers

,

Commencement + Convocation Speakers

,

Current + Social Issues Speakers

,

Environment + Sustainability Speakers

,

First-Year Experience Speakers

,

Journalist Speakers

,

Leadership Speakers

,

Moderators

,

Motivational + Inspirational Speakers

,

Science Speakers

Video

Praise

for Bina Venkataraman

We chose Bina as the closing speaker for TED's mainstage conference with good reason—and Bina exceeded our high expectations, inspiring the TED audience with her call to become better ancestors with a talk that has since reverberated around the world.

Praise for The Optimist's Telescope

The Optimist's Telescope will help you think about the biggest decisions you face in your life and that humanity faces in this historical moment. Everyone should read this book.

—

Gary Knell, chairman of National Geographic Partners

Chinese peasants once got paid by the piece to find dinosaur bones; soon they took to smashing the bones into tiny pieces to boost their income. This book is a sobering compendium of the many ways in which ill-conceived short-term incentives undermine valuable long-term goals. The stakes go way beyond busted fossils: think rising sea waters, treatment-resistant pathogens, collapsing infrastructure, disappearing topsoil . . . A grim list and grounds for pessimism unless, that is, it gets read in the context of this book, for Bina Venkataraman has assembled a remarkable repair kit, full of tested tools for harmonizing the lure of present reward with the foresight we need if we are to build a durable future.

We live in an age marked by problems of enormous scope and complexity–climate change, income inequality, food security–and yet we are still relying on tools and solutions that have failed us repeatedly in the past. In The Optimist's Telescope, Bina Venkataraman marshals a wide-ranging collection of astounding and provocative examples of our myopia and offers insightful practices for short-circuiting our short-sightedness to address the huge challenges we face as citizens of Earth.

—

Joi Ito, Director of the MIT Media Lab

A thought-provoking and eminently readable debut…Venkataraman's thoughtful and clear-eyed assessment of how to teach oneself to make more carefully considered decisions should prove a valuable tool for anyone wishing to think less in the short term and more toward the future.

A timely reminder that time is not on our side without long-term thinking.

The Optimist's Telescope is a noble and important book. Through stories of people who have made a difference and an acute awareness of how things can be made better, Bina Venkataraman shows how we can effect change and make the world a better place. She is the good parent this planet so desperately needs.

—

Errol Morris, Oscar-winning filmmaker and author of

Believing Is Seeing

Bina Venkataraman illuminates how we can make better decisions for ourselves, our communities, and Earth itself. She introduces us to an array of colorful and unexpected characters, from ancient philosophers to tech entrepreneurs, all while distilling the science of foresight into practical advice we can all use. A timely and valuable book.

—

Anne-Marie Slaughter, author of

Unfinished Business

Most of us only see the future after it becomes the past. The Optimist's Telescope is here to change that. It's a rare read that's as fascinating as it is important. In it, Bina Venkataraman brings together powerful narrative, cutting-edge behavioral science, and the rich experience of a high-impact career.

—

Adam Grant, author of

Originals

Books

by Bina Venkataraman

Media

About Bina Venkataraman
212 572-2013

Bina Venkataraman travels from Massachusetts
Similar Speakers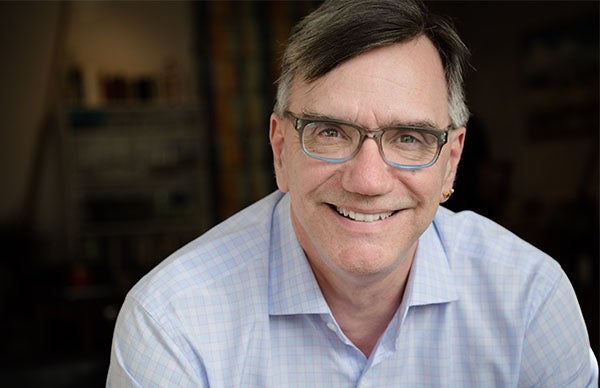 Executive Director of the Design Program at Stanford and co-author of the #1 New York Times-bestselling book Designing Your Life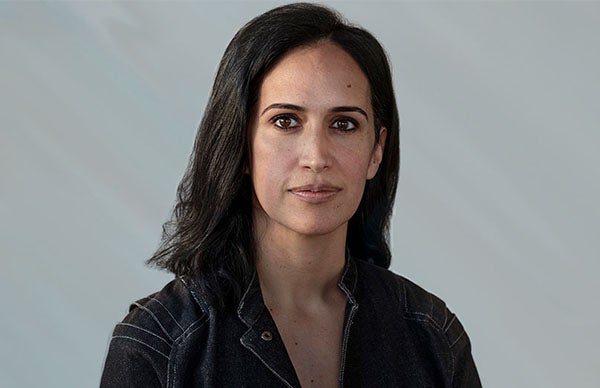 Facilitator, strategic advisor, and acclaimed author of The Art of Gathering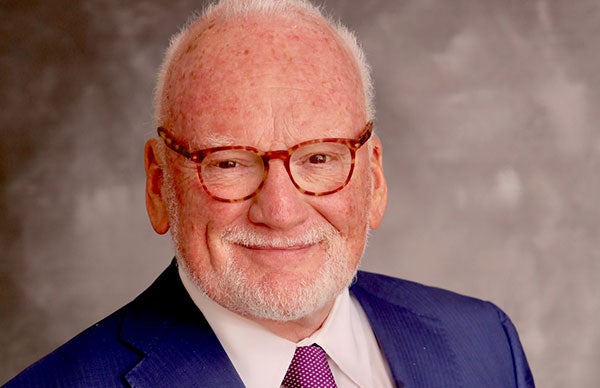 America's first czar of cybersecurity and counter-terrorism, and author of The Fifth Domain.