Add speaker
Remove speaker
Speaker added
Bent Flyvbjerg
Oxford professor, economist, global megaproject expert, author of How Big Things Get Done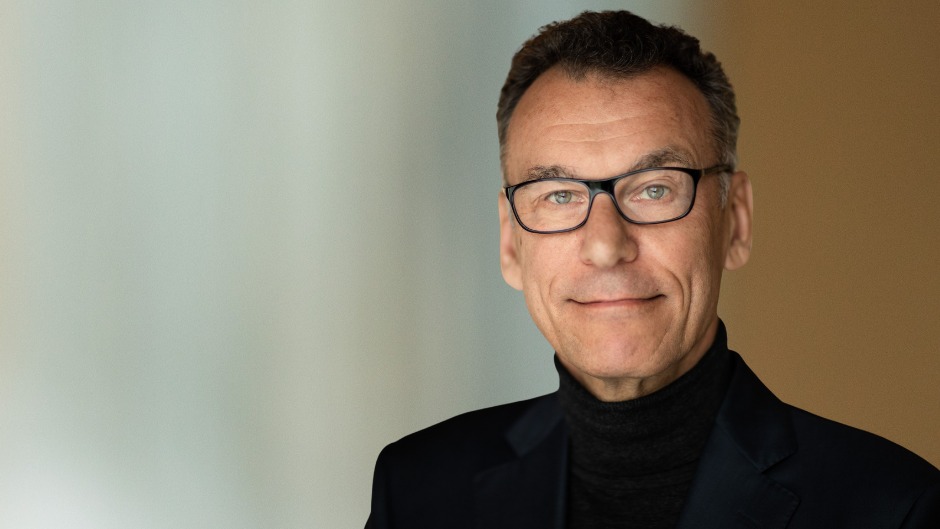 "
Think slow, act fast—that's the secret of project leadership success.
"
Photo credit: Bent Flyvbjerg
From railroads to the Olympic Games, from a home renovation to an animated movie, big projects fail more often than they succeed. Professor, economist, and author of How Big Things Get Done, Bent Flyvbjerg has been studying international megaprojects since the 1990s. One of the most widely cited experts on megaproject planning, Flyvbjerg speaks to executives and project management leads across industries about what makes projects, both big and small, fail, and shares the research-based principles that ensure success.
About

Bent Flyvbjerg

Bent Flyvbjerg is the first BT Professor and inaugural Chair of Major Programme Management at the University of Oxford's Saïd Business School and the Villum Kann Rasmussen Professor and Chair at the Computer Science Department at the IT University of Copenhagen.

In his book How Big Things Get Done: The Surprising Factors That Determine the Fate of Every Project, from Home Renovations to Space Exploration and Everything In Between, Flyvbjerg looks at various projects, from the building of the Sydney Opera House, to the making of the latest Pixar blockbusters, to a home renovation in Brooklyn gone awry, and identifies the universal drivers of project failure and success.

Bent Flyvbjerg worked as a program planner for Nepal's Basic and Primary Education Program (BPEP) to build 20,000 new schools and classrooms across Nepal. The project was hugely successful and the Bill and Melinda Gates Foundation, among others, used it as an example to follow. At the time, Flyvbjerg thought this success was normal, but soon realized it had in fact been statistically doomed to fail. Flyvbjerg's work and book trace his quest to define the principles that help plan and deliver successful projects.

Bent Flyvbjerg has been gathering data on international projects for years. The result is a database that contains more than 16,000 projects from twenty-plus sectors in over 130 countries. And the findings are sobering: A mere 8.5 percent of projects come in on time and on budget, and only 0.5 percent of projects are completed having nailed cost, time, and benefits. In other words, 99.5 percent of megaprojects do not deliver their promised outcomes. "Most big projects are not merely at risk of not delivering as promised," Mr. Flyvbjerg says. "They are at risk of going disastrously wrong." Pair that with the pressure across countries and governments to build better and bigger and there is a renewed focus on megaprojects.

His books and articles have been translated into 20 languages. Flyvbjerg received a knighthood, two Fulbright Scholarships, the Project Management Institute Research Achievement Award (the "Nobel" of project management), and many other honors for his professional accomplishments.

He is a frequent commentator in the news, including The New York Times, The Economist, the Wall Street Journal, the Financial Times, the BBC, and CNN. He serves as an advisor to 10 Downing Street, the U.S. and Chinese governments, and Fortune 500 companies. He is principal author of Megaprojects and Risk (Cambridge University Press) and editor of the print and online versions of The Oxford Handbook of Megaproject Management (Oxford University Press).

Speaking

Topics

How Big Things Get Done…But Why They Don't

Nothing is more inspiring than a big vision that becomes a triumphant, new reality. Think of how the Empire State Building went from a sketch to the jewel of New York's skyline in twenty-one months, or how Apple's iPod went from a project with a single employee to a product launch in eleven months. These are inspiring stories, but they are exceptions. 99.5 percent of megaprojects in fact fail.

A leading expert on megaprojects, Bent Flyvbjerg shares the secrets to success for any ambitious, complex project on any scale—from a wedding to solving the climate crisis.

Video

Praise

for Bent Flyvbjerg

Praise for How Big Things Get Done

This book is important, timely, instructive, and entertaining. What more could you ask for?

—

Daniel Kahneman, Nobel Prize–winning author of

Thinking, Fast and Slow

It's a book that every legislator, city council member and corporate executive ought to read.

—

Marc Levinson,

The Wall Street Journal

A wise, vivid, and unforgettable combination of inspiring storytelling with decades of practical research and experience . . . Everyone who deals with large projects is already desperate to read this book. The rest of us will take great pleasure in learning from it anyway.

—

Tim Harford, author of

The Data Detective

Having researched the properties of planning errors, I am confident that nobody has studied the topic more broadly and deeply than Bent Flyvbjerg. His focus ranges from the Olympic Games to the renovation of your doghouse.

—

Nassim Nicholas Taleb, distinguished professor of risk engineering at the NYU Tandon School of Engineering, and author of the Incerto series

Over-budget and over-schedule is an inevitability. Incompetence and grift is outrageous. Bent Flyvbjerg, with this terrific data-driven book, has shown that there is another way.

Books

by Bent Flyvbjerg

Media

About Bent Flyvbjerg
212 572-2013

Bent Flyvbjerg travels from Denmark or UK
Featured Title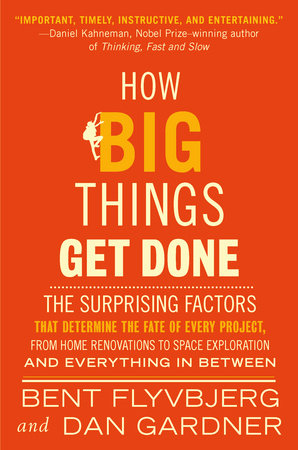 How Big Things Get Done
"This book distills the best scientific advice on planning big projects. And it is arguably the bargain of the century. For a few dollars you can tap into thousands of dollars' worth of insights in executive-education classrooms—and if you happen to be a CEO or head of state, the savings will quickly run into the billions."—Philip E. Tetlock, co-author of Superforecasting
Similar Speakers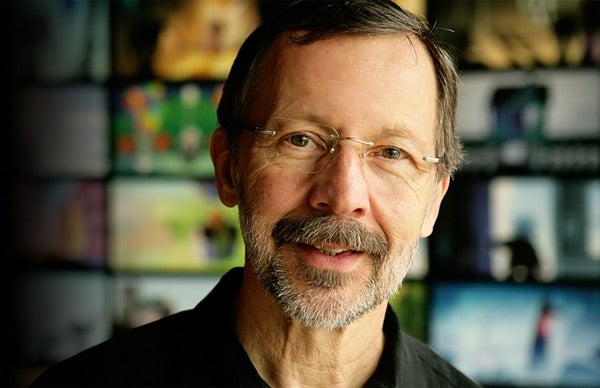 Co-founder of Pixar Animation Studios, former president of Pixar and Walt Disney Animation Studios, and author of Creativity, Inc.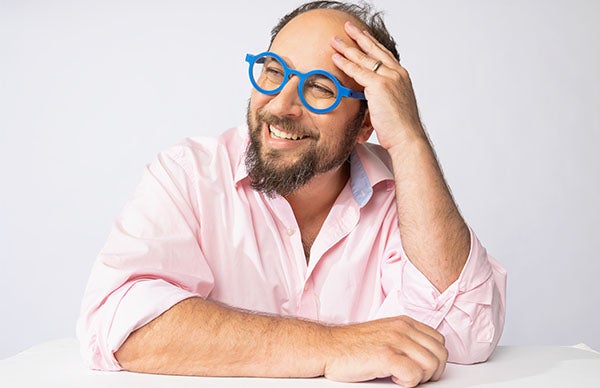 Entrepreneur, design visionary, and author of Radical Curiosity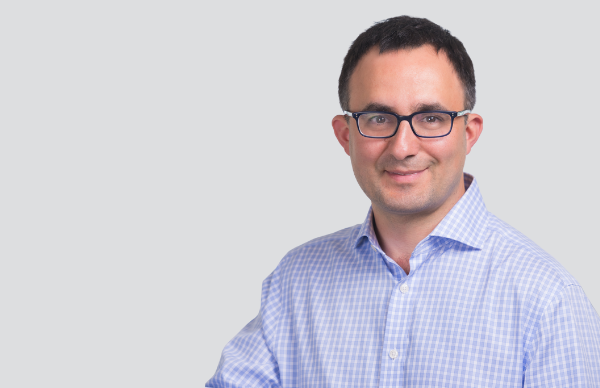 Internationally recognized consultant, author of Thinking in New Boxes