Add speaker
Remove speaker
Speaker added
Ben Reiter
Award-winning Sports Illustrated writer and author of Astroball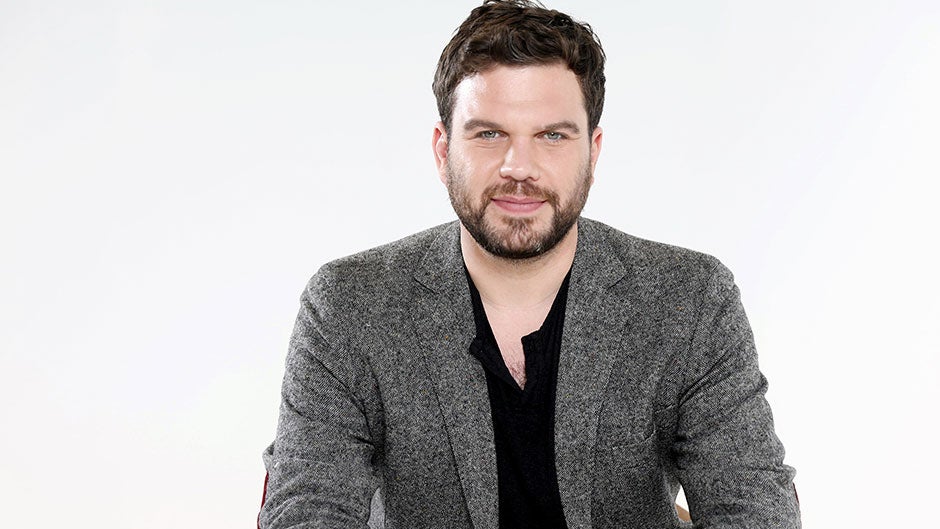 Ben Reiter is the author of Astroball, the inspiring account of how the Houston Astros went from being the worst team in baseball to winning the World Series in just three years. Reiter describes how innovative data science and common-sense insights into human behavior helped create an undeniably successful team, and shows audiences how the Astros model can work for their organization.
About

Ben Reiter

Ben Reiter is a senior writer for Sports Illustrated, which he joined in 2004. He has written 25 cover stories for the magazine, including the June 30, 2014 piece for which he embedded inside the Houston Astros' front office and emerged with the prediction that what was then baseball's worst team would win the World Series just three years later. Reiter's prediction came true, and his account of the savvy decisions and innovative analysis that took a team from the bottom of the league to the absolute top introduced the world to a new kind of data science that utilized both sophisticated analytical tools and the occasionally unreliable but crucial observations of individuals in equal measure. The story of the Astros, chronicled in Reiter's book Astroball, isn't just the story of a team rising to the top of the ranks, but an account of how connecting human and technological insights can have astonishing results.

As a journalist, Reiter has also contributed to Time and The Village Voice, among other publications. Reiter's SI feature 'The Seeker: The Complicated Life and Death of Hideki Irabu' won the 2018 Deadline Award for Magazine Profile, and his work has twice been named a notable selection in the annual The Best American Sportswriting series. He frequently appears on radio and television stations across the United States and around the world, and is a regular commentator on the MLB Network. Reiter is a graduate of Yale and Cambridge. He is also a proud bronze medalist on Jeopardy!, done in by the final question, and will now never forget who entered the Devils Island penal colony to serve a life sentence on April 13, 1895, only to be out by 1899. He lives in New York City with his family. Astroball is his first book.

Speaking

Topics

Miles Beyond Moneyball

It is now widely known as one of the greatest predictions in the history of sports. Ben Reiter explains why he made the then mocked prognostication on the cover of Sports Illustrated in 2014 that the Houston Astros, then the worst baseball team in 50 years, would win the World Series exactly three years later, but mostly he guides audiences deep inside the Astros' front office and clubhouse to reveal how they accomplished the impossible. They did it by ingeniously combining analytical tools that were far more advanced than those used by Billy Beane in Michael Lewis's Moneyball with a recently overlooked source of predictive information: humans, with their unreliable – but equally powerful – observational skills and gut instincts. And, unlike Beane's Oakland A's, the Astros actually won. In an age in which we are deluged by data, with the specter of job-killing artificial intelligence on the horizon, the Astros are proof of concept for a new way of thinking about how humans and computers can bring the best out of each other. Audiences will learn lessons that apply not just to baseball, but to all modern industries and endeavors: that success is not a matter of man or machine, but of man plus machine, as long as man remains in charge.

Video

Praise

for Ben Reiter

Ben's energy was phenomenal.  He was engaging and on point, and clients who have a hard time taking ten minutes away from their desks were delighted to spend an hour listening to and learning from him.  The topic is broadly applicable, certainly not just to sports and investing.  Our guests enjoyed learning how any organization might work to blend the old with the new, and to turn that mixture into a competitive advantage.  Ben was also fantastic to work with personally – extremely responsive, thoughtful, so bright.  We would be delighted to have him in again!

—

Jeffries LLC

, Shannon Murphy, Head of Strategic Content

I interviewed Ben Reiter at Bloomberg's Players Tech Summit in San Francisco in August. The event brings together professional athletes who are tech investors with VCs and top tech execs to discuss important trends, challenges and opportunities. For our opening night dinner discussion, we explored the topic of data versus experience: how to make the best business decisions. Ben's book, Astroball, was perfect for this discussion. The professional athletes in the audience, in particular, listened with rapt attention to Ben's stories of how the Astros found new ways to factor human insight into complex data analyses. It was a terrific — and fun — discussion.

—

Bloomberg Live

, Mark Miller, Global Editor

We were thrilled to have Ben speak at our annual corporate conference this past May. From the first planning call, it was apparent that Ben really understood the message we were trying to tie in between the Houston Astros story, and the story we see every day with our B2B customers – a story of chances, a story of risks, and a story of triumph. Ben's passion for the Houston Astros' journey is infectious. It's clear he loves the game, and loves sharing his insights with others. The attendees found the talk extremely entertaining and useful, and most importantly, unique. Said one, 'I've seen sports-related talks before, but none with this type of actionable business tie-in. Thanks!'  Ben was a true professional, and just an all-around great person to work with. We couldn't have been more pleased having him speak at our event.

—

Katy Fritz, Director, Global Events, Zilliant

Praise for Astroball

Astroball is Moneyball 2.0, a fascinating dissection of the processes by which the Houston Astros rose from perennial cellar dwellers to World Series champions. Ben Reiter systematically uncovers the crucial elements to success in baseball; as a fan of the game and as a major league pitcher, this book forced me to look at my sport through a wider lens. Detailing the ascension of the Astros while entertaining with colorful anecdotes, Astroball is a must-read for those looking to improve in any industry.

—

Craig Breslow, twelve-year Major League pitcher

Astroball is a superb and unfettered look at how a championship baseball team is constructed. Analysis and algorithms might be the new baseball card numbers but Ben gets close enough to Jeff Luhnow and his staff to understand their incredible forward thinking when it comes to the human factor. This book is readable rocket science.

—

Ron Darling, former New York Mets All-Star and bestselling author of

Game 7, 1986

This book is the definitive look at the recent history of the Houston Astros and how they became the model franchise for the present and future of MLB. Ben takes you through the evolving blueprint that delivered both a championship in the fall of 2017 and a roster built to win for years to come. Reiter called it first, on the cover of SI in 2014. I wish he would pick my stocks.

—

Joe Buck, three-time National Sportscaster of the Year and bestselling author of

Lucky Bastard

Reading Astroball is like being part of the Astros' Decision Sciences team or having a seat and a laptop in their Nerd Cave. Ben Reiter gives us an inside look at the state of the art of winning baseball: packed with cutting-edge technology, psychology and analytics, but allowing for the human element.

—

Tom Verducci, bestselling author of

The Yankee Years

(with Joe Torre) and

The Cubs Way

Ben Reiter's incredible access to the World Series champions makes for narrative as riveting as a Game 7. But Astroball is so much more. It is a look at the future, and not just of baseball. For all the talk of computers replacing human judgment, the most complex problems are often best addressed when computers supplement human judgment, rather than supplant it. The Astros' human/algorithm partnership turned a historically bad team into a champion in six years. Other industries, take note.

—

David Epstein, bestselling author of

The Sports Gene

Books

by Ben Reiter

Media

About Ben Reiter
212 572-2013

Ben Reiter travels from New York, NY
Featured Title
Astroball
"Ben Reiter has written the definitive, untold story of the biggest turnaround in recent baseball history. This riveting behind-the-scenes account offers fresh insight into the executives who built the 2017 World Series champions—and the players who delivered. Astroball is Moneyball for the next generation, not just the baseball book of the year, but the business and ideas book of the year as well."
—Ken Rosenthal, two-time Sports Emmy winner for Outstanding Sports Reporter
Similar Speakers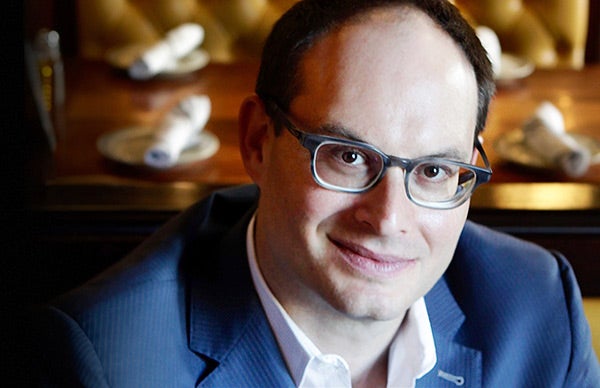 National correspondent for The Atlantic, New America Foundation fellow, and former editor of The New Republic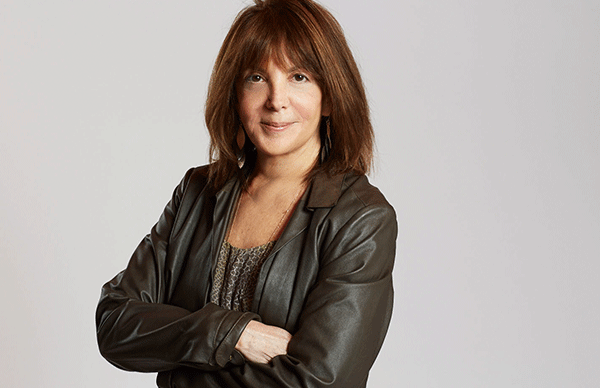 Advertising Hall of Fame luminary, Chairman of Publicis Kaplan Thaler, and bestselling author of Power of Nice and Grit to Great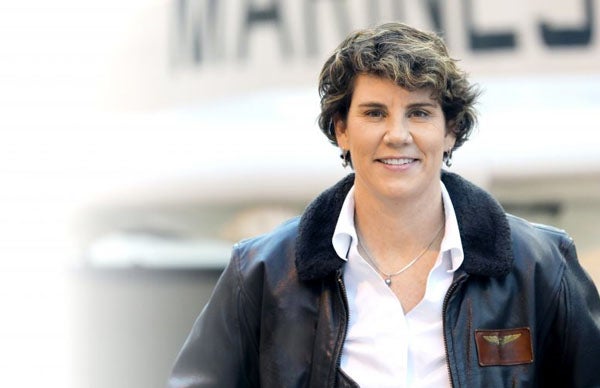 U.S. Marine Corps veteran and founder of Honor Bound, Inc.