Add speaker
Remove speaker
Speaker added
Annabelle Gurwitch
Actress, humorist, and author of Wherever You Go, There They Are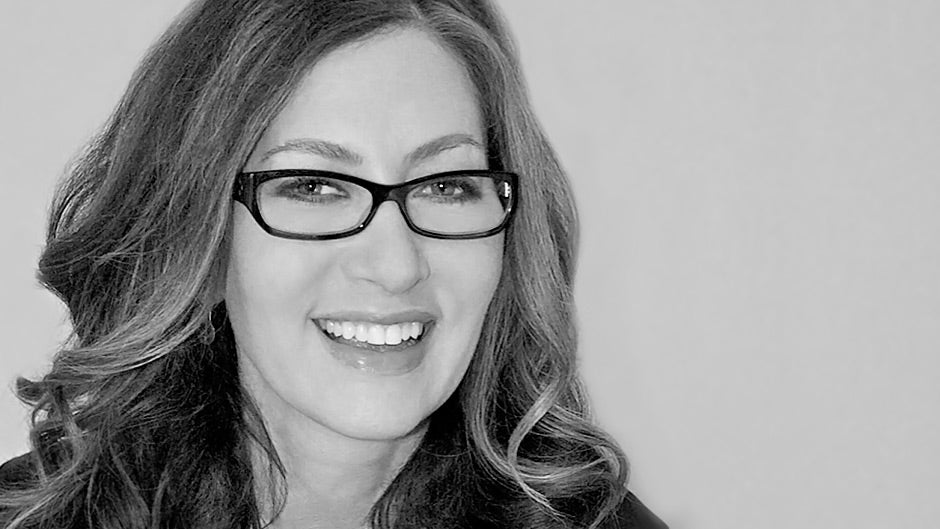 Play Video
Author of the New York Times-bestselling memoir I See You Made an Effort and Wherever You Go, There They Are, Annabelle Gurwitch is the former host of TBS's Dinner and a Movie and an actress who has appeared in Seinfeld, Boston Legal, and Dexter. With trademark wit and incisive cultural commentary, she confronts the gritty realities of approaching fifty, providing hilarious and useful tips for overcoming the hazards of middle age.
About

Annabelle Gurwitch

Actress, activist and New York Times-bestselling author Annabelle Gurwitch's book I See You Made an Effort: Compliments, Indignities and Survival Stories from the Edge of 50 as well as Wherever You Go, There They Are: Stories About My Family You Might Relate To. I See You Made an Effort was one of three finalists for the James Thurber Prize for American Humor Writing 2015. The New York Times says, "Annabelle Gurwitch is a funny woman…. at the center of the book is a serious question: How are we supposed to age? She convincingly argues that there is no longer a template." I See You Made an Effort was named one of Kirkus Reviews' 10 Books Guaranteed to Make You Laugh.

Gurwitch gained a loyal comedic following during her numerous years co-hosting Dinner & a Movie on TBS and as a regular commentator on NPR. Her other books are You Say Tomato, I Say Shut Up and Fired! which was also a Showtime Comedy Special. Her essays and satire appear in The New Yorker, The New York Times, Harpers Bazaar, More, Marie Claire, Men's Health, The Los Angeles Times, L.A. Magazine, Glamour and The Nation.com and three humor anthologies.

As an actress, she's guest starred in over fifty TV series, including:  Dexter, Boston Legal, Medium and Seinfeld. Annabelle's many media appearances include: Real Time with Bill Maher, CBS This Morning, The Today Show, Dr. Oz, Anderson Cooper Show, Fox and Friends, Show Biz Tonight, Entertainment Tonight, CNN, MSNBC and The Oprah Winfrey Show. She's hosted shows on The Discovery Channel, HBO, ABC, TBS, and Style Channel.

Gurwitch has been recognized in Time Magazine's "Ten Ideas That are Changing the World" annual issue as well as both The New York Times and Los Angeles Times' annual round up of "Top Ten Performances of the Year in Theater."

A hilarious speaker, Gurwitch talks about aging, family, faith, and modern culture. Her live appearances include: SXSW, The Moth Mainstage, New York Comedy Festival, Prevention Magazine Summit, 92nd St Y, Two Jewish Book Council Book Tours, The Carter Center, The Watermark Conference for Women, and Performing Arts Centers around the country.

She is a Jewish mother, a passionate environmentalist, and a reluctant atheist. She lives in Los Angeles.

Speaking

Topics

I See You Made an Effort: Compliments, Indignities, and Survival Stories from the Edge of 50

On Making an Effort

O, The Oprah Magazine calls Annabelle Gurwitch "entertaining and slyly subversive" and she covers both the hilarious and horrible opportunities that face the women d'un certain age with her trademark wit and cultural commentary. Gurwitch tells stories included in her memoir, I See You Made an Effort, that range from planning her future retirement in an elder hostel in Costa Rica to navigating the extensive anti-aging offerings in the department store beauty counter to aiding in the assisted suicide of her best friend that Bill Maher says are "unexpected, imaginative... her observations just plain crack me up."

One Jewish Girl's Journey from the Stage to the Page

Annabelle Gurwitch's unlikely career has taken her from performing Linda in Death of a Salesman at age thirteen at Temple Beth Shalom in Miami Beach (mercifully, no videotape exists of this performance) to her accidental career in comedy, including her numerous years hosting HBO's Not Necessarily the News and Dinner and a Movie on TBS, to her transformation into a writer. Her work off-Broadway has earned her inclusion in the New York Times' Top Ten Performances of the Year. With her tenure at NPR and now with three books to her name, she is the ultimate re-inventor and she's a Jewish mother to boot.

Video

Praise

for Annabelle Gurwitch

Annabelle is a must-host speaker for a "Girls Night out" program – she created a terrific communal evening and provided much needed laughter for the huge turnout of "girls" in the house! Great rapport with the crowd!

Annabelle was the Master of Ceremonies for the Annual Dinner for Services for the Underserved. Not only was she charming, funny, warm and insightful in how she represented our organization. Annabelle's special combination of humor and compassion set the perfect tone for the event.

—

Services for the Underserved

, New York

Annabelle Gurwitch presented to a full house in Greenwich. It was a wonderful way to begin the day laughing hysterically with her witty and poignant remarks about the tenuous position of life on the edge of 50. Her talk was both meaningful and provocative that each woman in the diverse audience could relate to. I can't wait to share Annabelle's magic with more of my friends.

I couldn't be more pleased with Annabelle's closing keynote presentation. She brought incredible energy, substance, and humor to our event. The audience of 450 finished the day inspired and smiling! It was not surprising to hear how much the group enjoyed her addition to the conference.

—

Retail Industry Leaders Association (RILA)

, Washington, DC

—

UCLA Fielding School of Public Health

—

Los Angeles Bar Association

Praise for Wherever You Go, There They Are

Sagacious wit and soulful insights with a dash of Nora Ephron.

A smart, edgy writer…As a memoirist, Gurwitch succeeds by evoking emotions that cut to the core of our humanity, and giving us laughs along the way.

—

Los Angeles Review of Books

A vivacious confessional… The memoir's madcap joy is the entire Gurwitch clan of scenery chewers…With her moonshine-smuggling forebears and her brothel matron great-grandmother, Gurwitch joins the shell-shocked ranks of dysfunctional-family chroniclers Augusten Burroughs and Sean Wilsey.

Once I started Wherever You Go, There They Are, I couldn't put it down. This book is hysterically, laugh-out-loud funny—take it on an airplane and be prepared to enjoy your flight.

—

Judy Greer, actress and author of

I Don't Know What You Know Me From

I love spending time under the spell of Annabelle Gurwitch, who lived all these crackpot adventures so we don't have to. Her unforgettable stories about family and other disasters remind us how insane this world can be, and how necessary our laughter.

—

Sarah Hepola, author of

Blackout: Remembering the Things I Drank to Forget

In Wherever You Go, There They Are Annabelle Gurwitch takes inspiration from her own life to examine that most horrible of all human conditions: family. She makes a compelling case for community, while arguing for a definition that eschews tribalism… hilarious and insightful…

Praise for I See You Made an Effort

The stories in Annabelle Gurwitch's book are unexpected, imaginative and her observations just plain cracked me up. It's so great it should be required reading for everyone between the ages of 40 and death. Scratch that—even after death it's a must-read.

Books

by Annabelle Gurwitch

Media

About Annabelle Gurwitch
212 572-2013

Annabelle Gurwitch travels from Los Angeles, CA
Featured Title
Wherever You Go, There They Are
Reading Annabelle Gurwitch feels like staying up all night in a freewheeling conversation with my funniest, wisest, most magnetic friend. Wherever You Go, There They Are is required remedy for everyone desperate for a good, hard laugh at the vexing, heart-swelling madness we call family. —Maria Semple, author of Today Will Be Different and Where'd You Go, Bernadette?
Similar Speakers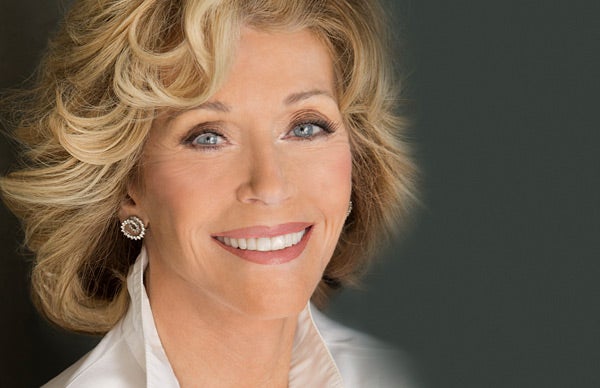 Award-winning actress, bestselling author of My Life So Far, and fitness expert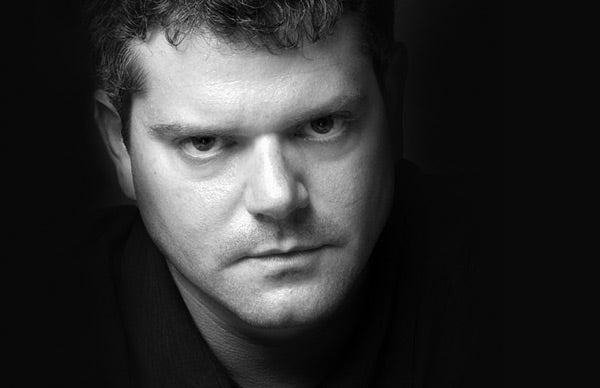 Author of Foreskin's Lament: A Memoir and Hope: A Tragedy
Bestselling novelist, Newbery Honor winner, and Miami Herald columnist